Media Briefing: How the media business did — and didn't — change in 2021
December 23, 2021 • 9 min read
•
•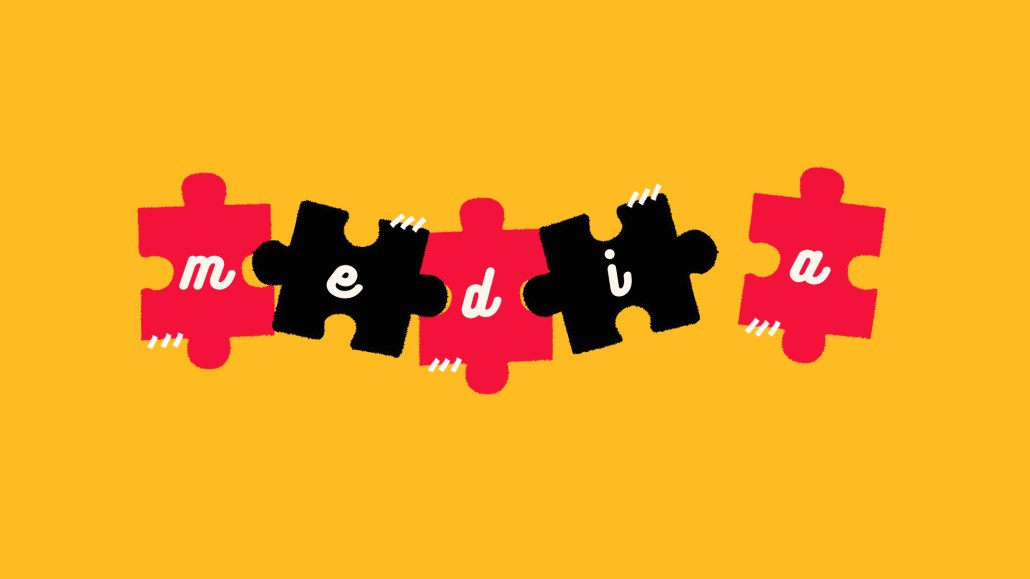 Ivy Liu
This Media Briefing covers the latest in media trends for Digiday+ members and is distributed over email every Thursday at 10 a.m. ET. More from the series →
In this week's Media Briefing, Digiday's media team recaps the changes that did and did not come to pass in 2021.
The year in review
The Washington Post's woes, Google's News Showcase struggles and more
There will be no Media Briefing sent out next week, so stay tuned for a look at the top topics set to shape our coverage in 2022 in the Jan. 6 edition. Happy holidays!
The year in review
The key hits:
Publishers' emerging revenue streams remain works in progress.
Media companies did not make full-fledged returns to the office.
The shift away from the third-party cookie was delayed.
Media companies scaled up, but not to the level that may have been expected.
After a year of unprecedented change for the media industry — and the entire world — 2021 was a year of relative stasis. Publishers' workplaces remained largely remote, as did their events businesses. And while they continued to built up revenue streams to offset their reliance on advertising, those sources remained largely supplementary and suffered some setbacks.
Even the changes that did come in 2021 were more incremental than monumental. A major overhaul set in motion prior to the pandemic — the deprecation of the third-party cookie in Google's Chrome browser by next month — was pushed back by two years. And while there have been some significant changes with media companies combining and going public, the impacts of those changes will not manifest until 2022 at the earliest.
How publishers worked to diversify their revenue in 2021
Advertising and consumer revenue streams remain pillars in the digital media space, but a lot of effort has taken place in the past year to make the consumer revenue piece more interesting and find new ways of generating money from readers. However, those emerging revenue streams also ran into headwinds in 2021.
Last year in the affiliate commerce space, we saw an inordinate number of publisher marketplaces crop up. In 2021, however, there has been a major shift to include more editorial voice in product reviews and ensuring that those marketplaces were not competing with a grid of products in the same vein as Amazon. Then as the year wore on, even more innovation took place to make online shopping more of an experience, like BuzzFeed devoting more effort into livestream shopping, and Complex Networks testing virtual product drops and a gamified shopping experience during its virtual convention ComplexLand. But, at the same time as BuzzFeed was further building up its commerce business — including by acquiring Complex Networks — its commerce revenue growth slowed in the second half of the year as supply chain challenges put a crimp in the business.
As for subscriptions, publishers saw a bit of a slow down when it comes to traffic and therefore subscriptions, something The Atlantic is now facing and trying to sustain the 50% growth it saw year-over-year from the first half of 2020 to the same period in 2021. The publishers that are combating this slump are focusing on exclusive newsletters and advice columns (The New York Times and Slate, respectively — and also Digiday) in order to attract new subscribers. The Times has also begun offering more subscriber perks to retain readers, including the ability to "gift" 10 articles per month to as many non subscribers as they'd like.
But the most interesting way that I think publishers have been challenging and changing their consumer revenue streams is through blockchain innovation. NFTs have had an intense debut this year, with digital media companies releasing columns, images, gifs, articles and digital covers as virtual collectibles for their audiences to purchase. Beyond this, publishers like Decrypt have created crypto-based reward systems for readers to engage with their app and Turner Sports created an NFT-based golf game app called Blockletes to incentivize participation with real world value.
There is a lot more anticipation around the blockchain and what it will be able to do for the publishing industry — and to what extent it can become a consistent and sustainable revenue stream — especially in the coming new year that will start out with so much uncertainty. — Kayleigh Barber
The year of the RTO plans… that weren't
Remember when we all thought we'd be back in the office by the summer of 2021? What a pipe dream we now know that was.
As COVID-19 cases have ebbed and flowed, media companies were forced to delay, rethink or completely abandon their office return plans this year. Back in 2020, early 2021 was the target for reopening offices. But in January, those plans were pushed to the summer. By June, a number of publishers had set July as the start of a phased reopening and hybrid models were expected to be adopted by September. But by August, those timelines got put on hold due to concerns around the Delta variant.
Now most publishers seem hesitant to commit to a specific date again, after the whiplash of changing plans this year. Companies like Forbes won't require employees to return to work in person at all. (for employees desperate for a change of scenery, many companies kept their offices open on a voluntary basis this year.) And while some publishers like Politico, The Washington Post and theSkimm were determined to start the next phase of their return to office plans in early 2022, that may change with the latest news about the Omicron variant and it's rapid spread. As this latest COVID-19 wave hits New York City, those in charge of return to office plans must be throwing their hands up in the air. – Sara Guaglione
The not-final year of the third-party cookie
Twelve months ago, publishers were preparing for life after the third-party cookie. They were building up their first-party data operations and assessing universal ID providers and figuring out their FLoC stances. Twelve months later, that work was not for naught, but its impetus has yet to come to pass.
Google's plan to deprecate the third-party cookie in Chrome by January 2022 provided the marching orders for publishers' programmatic advertising businesses in 2021. Publishers needed to finalize how they would develop other means of targeting ads to individual audience segments on their sites or how they would convince advertisers that contextual was not an unfavorable compromise. They also needed to determine which of the cookie-replacing alternative IDs they would opt to support — including what the trade-offs would be with respect to revenue, advertiser interest and site performance — and whether Google's proposed Federated Learning of Cohorts (FLoC) would be among the options adopted. And they had to watch out for what privacy regulators — thawing from a pandemic-induced enforcement freeze — may make of these moves.
Then, Google pressed the snooze button in summer — seemingly thanks to the intervention of U.K. privacy regulators — and everything went into a holding pattern of sorts. Publishers have continued to push ahead with their preparations. Ask any publishing executive whether Google's extension provides a wider window of opportunity to tweak their post-cookie strategies beyond whatever more makeshift plans they had previously put in place, and they will sidestep the question and inevitably say, and I quote, "We're full-steam ahead." And so they are into a two-year period, in which the circumstances are largely what they were at the start of this year — but under the closer watch of privacy hawks. — Tim Peterson
The year that publishers scaled up (somewhat)
At the start of the year, the water seemed to be sucking out to sea as the SPAC craze and pandemic-induced belt-tightening seemed to set up for a tsunami of consolidation that would remake the media landscape. That wave did reach shores in 2021, but the shoreline so far has remained in tact.
While reports of publishers like BuzzFeed, BDG and Vice Media Group preparing to go public via SPAC IPO kicked off the year — with Group Nine Media spawning its own SPAC in late 2020 jumpstarting the expected trend — it was not until May that the corporate media landscape started to shift. First, Meredith announced it was selling its local TV business, leaving it with the publishing business that would eventually make for its own pretty purchase. Then came the Goliaths. AT&T announced it would spin off WarnerMedia to merge with Discovery, and Amazon announced it would pick up MGM.
And then came BuzzFeed's announcement that it would be going public via SPAC IPO and acquiring Complex Networks in the process. The months that followed saw a spree of M&A deals that included Future acquiring some Dennis Publishing properties, Axel springer purchasing Politico and Dotdash swooping on what remained of Meredith. Meanwhile, Forbes followed suit with its own SPAC IPO announcement.
But then came BuzzFeed's SPAC IPO, which saw it lose 94% of the funding it had been slated to raise and then saw its stock market price fall by 39% in its first week and reportedly may see Forbes scuttling its own SPAC IPO plans. The M&A wave was not over, though. Vox Media and Group Nine capped off the year by announcing their merger. However, at the start of the year, both organizations seemed to be in position to independently go public, a sign of the extent to which things changed in 2021, if not at the scale anticipated twelve months ago. — Tim Peterson
What we've heard
"Not pretty."

— An insider's assessment of Xandr's 2020 financials
Numbers to know
$620 million: The valuation of Forbes Media by Investment firm GSV, which is working on a bid to buy the media company as an alternative to Forbes' announced SPAC merger.
115: Number of publications that are part of Facebook's newsletter program Bulletin.
$63,000: Minimum salary that Vice Media Group has agreed to pay as part of a deal signed with its employees' union.
What we've covered
Microsoft buys Xandr, ending AT&T's ad tech bet that never really paid off:
Three and a half years after acquiring AppNexus, AT&T is effectively exiting the ad tech business.
Nine and a half years after writing down its aQuantive acquisition, Microsoft is effectively returning to the ad tech business.
Read more about Microsoft's Xandr acquisition here.
Many publishers can't reach most of their audience with alternate identifiers:
Some publishers are unable to reach at least half of their audience through alternate IDs, according to a Digiday Research survey.
Other publishers said they are unable to reach any of their audience through alternate IDs.
Read more about publishers' alternate ID issues here.
BET's Scott Mills shares plans for BET+ in 2022 and why the network has formed its own studio:
BET plans to test an ad-supported tier, the network's CEO said in the latest episode of the Digiday Podcast.
BET also plans to sell a subscription bundling BET+ and Paramount+.
Listen to the latest Digiday Podcast episode here.
Why a leading esports organization is inviting its players to become investors:
Team Liquid has expanded its ownership group to include five of its most prominent team members.
Each player used their own money to purchase shares of the company.
Read more about Team Liquid here.
What we're reading
What's next for The Washington Post?:
The Trump slump is pushing The Washington Post to stretch beyond politics to reignite digital subscriber growth, according to The Wall Street Journal. Other news publishers are dealing with traffic dips this year, but as a publisher specializing in politics, the Post seems acutely impacted, with subscribers and non-subscribers alike visiting its site less often.
The New York Times may buy The Athletic after all:
Acquisition talks between The New York Times and The Athletic are back on, and the companies are in exclusive negotiations, according to Puck. It's unclear what exactly would have brought the Times back to the negotiating table. The dealbreaker previously was reportedly a disagreement on The Athletic's asking price.
Google News Showcase struggles to win over U.S. publishers:
Google has been talking with publishers about rolling out its News Showcase program in the U.S.but is receiving pushback for making lowball offers to pay publishers, according to Press Gazette. Google has offered some publishers $200,000 per year, whereas the publishers expect to receive at least $1 million annually.
https://digiday.com/?p=435921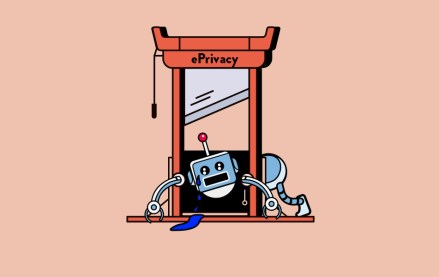 September 29, 2023 • 5 min read
•
•
Publishers are unsure if blocking AI web crawlers is enough to protect their content from being scraped and used to feed AI tools and systems.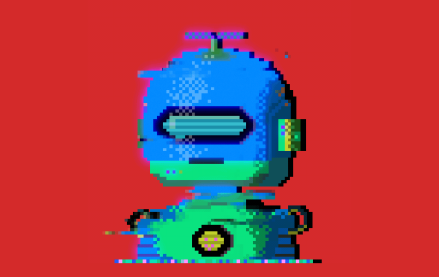 September 29, 2023 • 6 min read
•
•
New features include a new chatbot called MetaAI, Bing search integration, new AI image tools, and dozens of celebrity characters.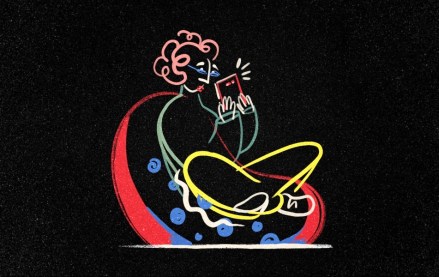 September 28, 2023 • 3 min read
•
•
The Financial Times has launched another lower-priced, subscription-based mobile app product a year after the debut of FT Edit to reach international readers.