Media Briefing: Google's extension puts publishers at ease to continue cookieless plans, but some fear advertiser urgency is gone
July 8, 2021 • 12 min read
•
•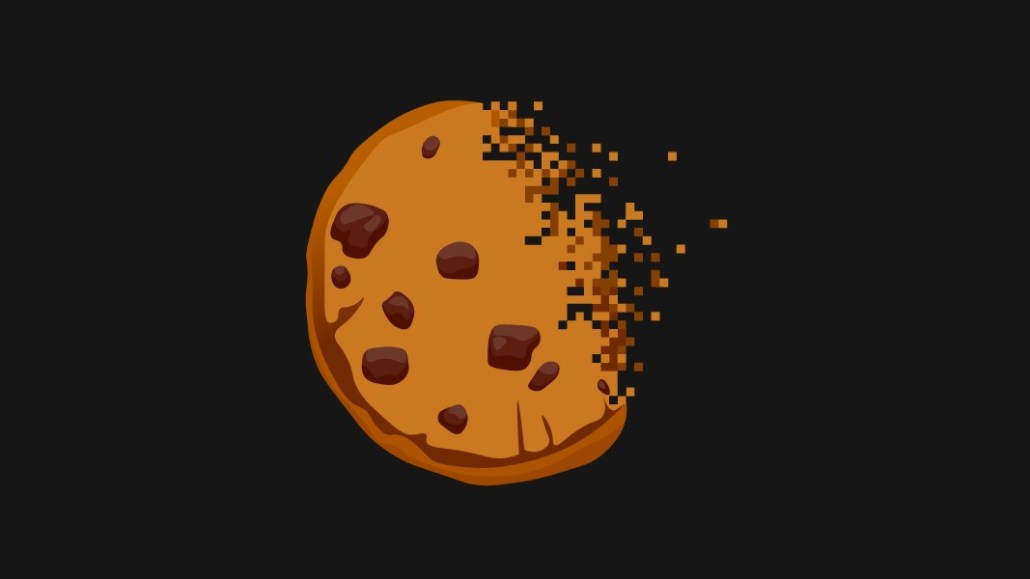 This Media Briefing covers the latest in media trends for Digiday+ members and is distributed over email every Thursday at 10 a.m. ET. More from the series →
In this week's Media Briefing, platforms, data and privacy reporter Kate Kaye talks with publishers about what Google extending the third-party cookie's expiration date means for their advertising businesses.
Google's postponement: reprieve or predicament?
A potentially permanently accelerated ad sales cycle
3 questions with Outside's Robin Thurston
Fashion media's new guard, Quartz's office return takeaways and more
Google's postponement: reprieve or predicament?
Like an early riser leaping from bed before the alarm app buzzes, publishers are largely treating Google's shift to extend its timeline for killing off third-party cookies as a chance to get ahead on preparations for an inevitable cookieless reality. However, some worry that advertisers will use it as an opportunity to hit the snooze button for another couple of years.
The key hits:
Many larger publishers had positive responses to Google's shift to push off the demise of third-party cookies in its Chrome browser till the end of 2023.
Publishing executives said the extension will offer more stability as they stay the course on existing first-party data and contextual strategies.
However, by giving advertisers nearly two years beyond the original deadline to use the targeting tech they are accustomed to, some publishers worry Google just gave them another reason to stay away from trying those new alternatives.
"We are still planning to move forward with all of the strategies that were in place — mainly growing and strengthening our first-party data and identity resolution solutions," said Alex Kalaf, vp of marketing and advertising strategy at U.S. News and World Report. The news publisher has updated its ad platform to segment audiences according to intent-oriented signals that are based on its site visitors' behavior, such as whether someone used a hotel pricing widget.
Kalaf's remarks reflect a common refrain among several other publishers including BuzzFeed, The Independent, Insider, Livingly and Meredith: The extension doesn't change plans; rather, it allows more time to reinforce first-party data initiatives already in the works.
Extending the product roadmap
The extra time could help to smooth the transition for media companies from a reliance on third-party cookie-based ad revenue to alternative ad revenue streams. As publishers wean themselves off third-party cookie-based sales, they will need to win advertisers over to their cookieless alternatives in order to counter any ad pricing changes.
"It will help publishers sustain revenue while continuing to plan for the upcoming changes," said Nicole Lesko, Meredith Corporation's COO and data strategy. Meredith is testing cookie-free targeting based on "a blend of real-time signals, contextual, audience and research-backed insights and trends," she said.
"I think it means more predictability in 2021," said Ken Blom, BuzzFeed's svp of ad strategy, which aims to sell more inventory directly to advertisers and through private marketplaces by building custom audience packages based on new content like shopping-centric product reviews. The Google extension, he said, "gives us more time to think about the tech that goes into that or add something that has a three-year roadmap."
More time means more robust first-party data signals to assemble and substantiate emerging contextual audience segments, said Blair Tapper, senior vice president at The Independent U.S. The publisher is banking on unique contextual audience segments — think "climate warriors" — built from data derived through people's interactions on its own site. The publisher can "make the case to say, 'OK, this is something we can move forward with' — with more certainty than a shorter lead time," she said, referring to Google's original January 2022 deadline.
'We're the ones who were punished'
Apple's tracking changes have already shut off the spigot on lots of behavioral data signals. And now, Google's stalling on killing third-party cookies in Chrome maintains the fractured environment publishers were already navigating. "I was looking forward to parity in the browsers," said Erica Carter, CEO of Livingly, who said the publisher will continue its focus on selling cross-network audience segments through a new contextual targeting program.
Indeed, one publishing exec who spoke on condition of anonymity said that, by continuing to let third-party cookies live on, Google pulled the rug out from under publishers that have invested in cookieless capabilities because advertisers now have less incentive to devote budgets to testing. "[Google sends] very strong signals for months that you need to be ready, and we're the ones who were punished," said the exec. "It just feels like the air is taken out of the room on all of this conversation."
Publishing execs, including U.S. News's Kalaf and Meredith's Lesko, said advertisers haven't pulled back spending commitments for testing cookieless targeting offerings despite Google's shift. However, Blom said Google's extension does add an element of inconsistency for advertisers. "It's a hard thing to start and stop with advertisers," he said.
Deferring the inevitable
For Insider, the urgency for advertisers to test contextual ads hasn't subsided for the publisher or its advertisers. Google's move may have been postponed, but Apple's anti-tracking efforts are already in effect.
"Nothing is changing for us. The reality is 45% of our audience is already not addressable because of Safari, so we are keeping on keeping on," said Jana Meron, svp programmatic and data strategy at Insider. "Keeping on" means continuing to gather first-party data to create custom audience segments, such as ones targeting people reading about 5G-related subjects across financial markets or device review content.
Also unchanged is the incentive for advertisers to — eventually — invest in cookieless approaches. "Nobody has killed the first-party cookie, and nobody has killed contextual targeting," Meron said. — Kate Kaye
What we've heard
"I don't know whether there was an algorithm change or a policy change, but people don't read the news on Facebook, it seems. We've had a big readership drop. I think that leads to something of a productivity drop because people are not as motivated to write stories if there are not as many readers. Then there's less productivity and fewer readers."

— Publishing executive
A potentially permanently accelerated ad sales cycle
Media companies' advertising businesses may have stabilized, but their dealings with advertisers remain pretty twitchy, perhaps permanently. "The trends are not showing that changing or slowing. Budgets are bigger and coming in faster," said one media executive.
The shortened ad sales cycle of 2020 has continued into 2021. Not only are advertisers preferring to spend money with publishers on a quarterly basis, at most, instead of making year-long commitments, but they are also pushing publishers to produce campaigns, such as sponsorships and branded content pieces, in tighter timeframes.
If an advertiser would have asked that a given campaign be turned around in 10 weeks in pre-Covid times, "the request will be six weeks. If four weeks [pre-Covid], it will be less than two weeks," said a second media executive.
The abbreviated ad sales process appears likely to remain in place for the foreseeable future. At least that's how publishers are accepting the situation. After having hoped it would have abated as ad budgets rebounded, media executives are seeing that the tighter timeframes advertisers had asked for last year as flexibility favors have turned into table-stakes demands this year.
"We may be in a world where [advertisers] expect more flexibility in their buying because they've gotten used to it," said a third media executive.
To adapt to the potentially permanently quickened pace, publishers are staffing up accordingly. The second media executive's company is hiring more full-time employees as well as freelancers on retainer for positions, such as project managers, branded content producers and copywriters. "Any post-sale production capability that requires a specific skill set," the executive said. "In order to [manage] the expedited timeline, you need people to bear that burden." — Tim Peterson
Numbers to know
$296 billion: The amount of advertising revenue earned by Google, Facebook, Alibaba, TikTok owner Bytedance and Amazon in 2020, making up about 50% of all global ad spend.
27%: The amount that the weekday digital circulation of daily news publishers in the U.S. increased by in 2020. Meanwhile, weekday print circulation decreased 19%, according to Pew Research Center.
10%: The percentage of Tribune Publishing's newsroom staff that was let go by Alden Global Capital, six weeks after the hedge fund acquired the media company.
40,000: The number of subscribers to Defector nine months after it was launched by a crew of journalists and editors who resigned in protest from Deadspin in 2019.
90 million: The number of unique visitors to USA Today's website every month who, as of this week, will be met with a paywall.
3 questions with Outside's Robin Thurston
In May, Outside launched a subscription bundle, giving readers access to its more than 20 active lifestyle publications, including Outside Magazine, Yoga Journal and Backpacker, and a number of other perks, such as gear discounts and online courses. This comes after the formerly-named Pocket Outdoor Media acquired Outside Magazine in February and rebranded the company to "Outside."
The bundle's timing is good, according to Outside CEO Robin Thurston, because people are heading outside and trying new activities this summer as pandemic-related restrictions lift across the country. Digiday spoke to Thurston to find out how the company has responded to this unique time and what impact it's had on its business and editorial strategy.
The interview has been edited for length and clarity. — Sara Guaglione
How has Outside's editorial strategy shifted to meet this recent wave of people seeking more activities outside this summer?

The outdoors is on fire. One reason we decided to change the brand so quickly, is because we wanted to be associated with Outside the brand because of what was happening in the market. We have articles, videos, podcasts, which you can listen to while you're doing the activity like while cycling, running, hiking. With all of those formats, we are just creating more content than we ever have. We have 23 podcasts and will have 45 by the end of the year. We own a national park trips website, and registration is up triple digits year-over-year, and traffic is up 30%. It has RV trips, camping trips and cycling trips you can take through national parks. We have an Adventure 101 Guide that was useful for many during the pandemic who may not have been outdoor enthusiasts before COVID-19 hit. We've built "beginner hubs" on sites for a user to find various types of content they'll need, like how-to guides and gear tips. And we bought AthleteReg, an event registration company, in February, so that when you're reading about how to get into hiking, you can then sign up for a hiking trip, you can buy gear — it's a flywheel effect in our ecosystem.

How has this impacted sponsorship deals, and how is Outside packaging content to advertisers as a travel/enthusiast publisher at this unique time?

We've had larger ad deals than ever in the history of these individual titles. We've worked with Toyota, and lots of tourism advertising deals, like with Texas and Arkansas. My theory is the baseline is higher: even when movie theaters come back, for example, people engaging in the outdoors has shifted up because of COVID. It's a huge opportunity. The new work-from-home culture has created a lot more flexibility. I'm doing walking meetings — and that means looking at footwear sales and types of clothing for walks. Look at Lululemon's business, and Brooks Running's business — all of them have had on-fuego revenues. You can now go running and come back and shower at home, instead of the hassle of doing it at the office.

Last year was tough because advertising was tough. There were supply chain problems too. It was really hard to buy new stuff. Some of that stuff by the end of the year will be worked out. [The period from the fourth quarter of 2021 through the end of 2022] will be the best ad years we've ever had. But we are trying to change the business model to subscriptions.

With many media companies launching subscription businesses, does Outside have any interest in bundling subscriptions with other companies?

We are talking to everybody. American Express did a bundle with Calm in order to put that subscription into their premium benefits. Bundles like that are super interesting. We could bundle with partners that we don't acquire, but that offer memberships. We're also in the process of bringing to market some groundbreaking partnerships with key brands and products.

Right now, we want to get the message out on our own bundle and educate them on our uber bundle. But long term, we want to do whatever is valuable to the customer to get them engaged in the category.
What we've covered
Facebook is the only social platform valuable to a majority of the publishers and brands using it:
Facebook and Instagram are far and away the most valuable social platforms to media buyers and sellers, based on Digiday Research.
YouTube exceeded Instagram in publishers' evaluations.
Read more about social platforms here.
FTC commissioner Rebecca Slaughter on why today's data privacy approaches don't work:
Slaughter wants the government agency to get more aggressive on consumer protection and antitrust oversight.
She doesn't believe notice and consent works in today's environment and cited dark patterns as an example.
Read and listen to the interview with Slaughter here.
How publishers are using their content to create fresh contextual audience data:
The Independent's climate hub is a honeypot for less common audience segments.
Livingly and BuzzFeed are using quizzes and product reviews to identify and assemble audiences.
Read more about contextual audience data here.
Amazon plots big step up for APS:
Amazon is looking to hire executives who can stand up a third-party technology marketplace for media and ad tech vendors that offer services to publishers.
The company is also poaching executives from rival SSPs.
Read more about Amazon here.
Outside CEO says 40% of new subscribers are choosing its bundle:
Outside+ introduces new perks for subscribers beyond access to the company's 20 publications and one-year delivery of two of Outside's print magazines.
The publisher's hope is that Outside's 1.5 million existing subscribers will also convert to pay for its subscription bundle.
Read more about Outside here.
What we're reading
How a swath of new editors is refashioning fashion publications:
New leaders at publications including Vanity Fair, Harper's Bazaar and The Cut evince a shift going on at fashion publications, according to The New York Times. Many of the new editors are BIPOC, and their appointments coincide with the outlets becoming more inclusive in their coverage and more collaborative in their operations.
Why data visualizations can leave readers lost in translation:
Data visualizations, like interactive maps and charts, are supposed to make it easier for people to grasp information. Instead, they can leave people puzzling over what's being presented, according to the Online News Association's Student Newsroom. The article cites research showing that a majority of U.S. adults lack sufficient ability to parse charts and graphs.
How Quartz's hybrid office return has gone:
Quartz reopened its office a month ago, but like many companies, the publisher has continued to allow employees to work remotely. Quartz CEO Zach Seward outlined the company's takeaways so far from running a hybrid workplace, like that requiring people be vaccinated to return to the office was not a big deal.
https://digiday.com/?p=420023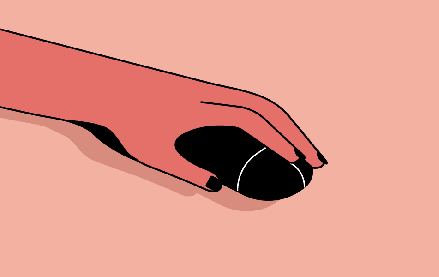 December 1, 2023 • 3 min read
People claim that the role of chief diversity officer is vanishing. However, AI is booming, and the CDO can help ensure responsible AI.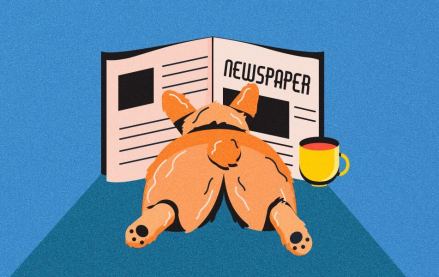 November 30, 2023 • 4 min read
Digiday+ Research found that publishers' programmatic ad revenue didn't quite live up to expectations this year, but they still see it as a growth area.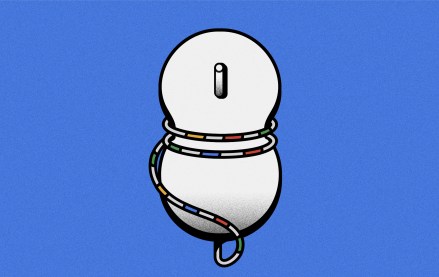 November 30, 2023 • 13 min read
For a couple of publishers, referrals from Google are down upwards of 60%.