Microsoft buys Xandr, ending AT&T's ad tech bet that never really paid off
December 21, 2021 • 4 min read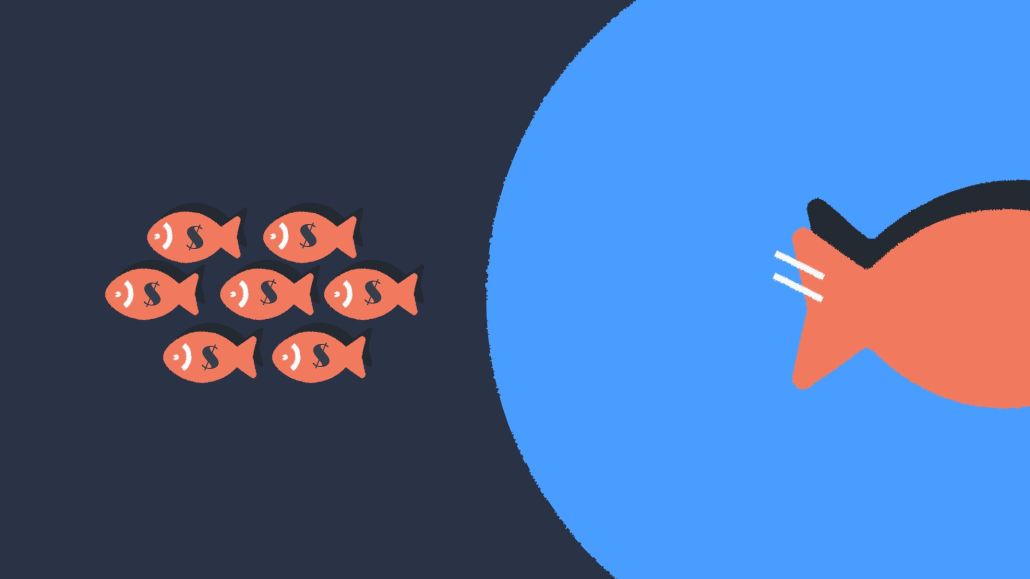 Ivy Liu
To say that it's been widely understood that AT&T was looking to offload Xandr, the outcome of its 2018 AppNexus purchase, for some time would be an understatement, at the very least.
And with the news that Microsoft has bought Xandr for an undisclosed fee, this deal represents the close of another chapter of one of the most iconic names in ad tech. Microsoft's purchase of Xandr is subject to customary closing conditions, including regulatory reviews, with Mike Welch, Xandr evp and GM, claiming his outfit's technology can help accelerate Microsoft's digital advertising and retail media capabilities.
Similarly, Mikhail Parakhin, president of web experiences at Microsoft, said in the same statement that he hopes to shape the digital advertising marketplace, "into one that respects consumer privacy preferences, understands publishers' relationships with consumers and helps advertisers meet their goals."
Several suitors were in the running
Microsoft was an early-stage investor in AppNexus and formed several key strategic partnerships with the outfit prior to its 2018 sale to AT&T, albeit, it faced some competition to purchase the ad tech assets from the telco in recent months with InMobi hotly tipped in the race.
Xandr offers, what is in effect, a modular ad tech stack with a host of tools that serve both the buy- and sell-side of the market with the company concentrating the bulk of its efforts on weaning publishers off Google's lucrative ad stack under its AppNexus guise.
Several sources told Digiday, that during the protracted run-up to the most recent announcement, a number of suitors, including a rival sell-side ad tech player that was newly endowed with public funds following an initial public offering, kicked the tires of Xandr.
One source even told Digiday that there were internal discussions at Comcast about a potential approach for Xandr, but formal negotiations never materialized.
Xandr's rollercoaster fortunes
The deal rounds off the latest flurry of mergers and acquisitions in the sector with notable end-of-year deals including Criteo's purchase of IPONWEB for $380 million, plus GumGum buying Playground xyz, many of which were fueled by the spate ad tech companies going public over the last year such as Outbrain's $55 million purchase of Video Intelligence.
In mid-2021, Axios reported that Xandr's ongoing sale process was taking place as "losses mount." One source with knowledge of its 2020 financials described them as "not pretty" to Digiday, a key reason why AT&T struggled to find a buyer in the early days of its sale exploration.
For some, the bifurcation of Xandr and AT&T's premium media assets (a process that will take place as part of the creation of Discovery-WarnerMedia) makes it an undifferentiated asset with its "Community Garden" offering widely acknowledged as a disappointment.
Although, sources within Xandr are keen to highlight how its revenues have seen something of a resurgence in 2021 with the company reportedly eyeing $1 billion worth of spend, across linear and CTV.
Where did it all go wrong?
Compare this to three years ago when the vast majority of AppNexus revenues were generated by display ads, albeit sources told Digiday the ad tech company's margins have thinned in recent years especially as advertisers demanded more robust transparency from transactions on the platform.
Some interpret AT&T's divestiture of Xandr as indicative of a wider trend whereby U.S. telcos — which spent big on ad tech when we consider that the AppNexus purchase arrived soon after Verizon stitched together AOL and Yahoo — turn their back on the space.
Why are telcos turning their backs on ad tech after making such strategic investments? Well, the answer is simple, 'internal politics'.
Privacy woes temper telcos' media ambitions
Telcos are, after all, primarily companies that rely on subscription-based where margins dwarf those earned off the back of a media buy.
Last year saw a change in leadership at the very top of AT&T as Randall Stephenson — the CEO who oversaw the telco's purchase of WarnerMedia and Xandr — was replaced by John Stankey with the new chief executive deeming investments in media as underserving the company's shareholders. Then there are the ever-growing privacy concerns with Verizon's early ambitions for Oath heading south soon after Hans Vestberg took the reins at the telco in 2018 with such concerns believed to be at the core of its downfall.
After all, we need only look at the recent $2 million fine slapped on OpenX after the Federal Trade Commission ruled that it violated elements of the Children's Online Privacy Protection Act as a demonstration of the jeopardy that many ad tech companies face.
Key departures
Xandr also suffered from a number of key senior departures with AppNexus' talismanic CEO Brian O'Kelley exiting just weeks after the sale to AT&T was completed. Further still, the 2020 exit of the (then) Xandr CEO, and architect of the telco's ad tech project, Brian Lesser led many to start questioning the sustainability of its ambitions.
Soon after his departure, it was announced that Xandr would be rolled into WarnerMedia, but it was understood that difficulties integrating the two outfits soon led to the abandonment of this project.
A project that the sale of Xandr to Microsoft effectively bookends, and now the industry awaits Microsoft's renewed charge into ad tech.
https://digiday.com/?p=435396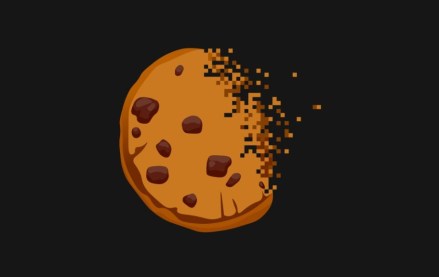 September 25, 2023 • 1 min read
During the Digiday Publishing Summit, execs from companies including Condé Nast, Dotdash Meredith and Thomson Reuters assessed the industry's readiness.
September 25, 2023 • 5 min read
Publishing executives shared their honest and unfettered opinions on the rise of generative artificial intelligence technology and its impact on traffic, IP protections, content production and jobs at the Digiday Publishing Summit last week.
September 25, 2023 • 5 min read
Here is A sampling of other AI-related news from last week.