research
Thirty percent of 192 media buyers polled by Digiday this month said they would increase spending on mobile ad formats after app-ads.txt was introduced.
rundown
Instagram is now the most powerful platform middleman for brands with its addition of in-app purchasing.
Subscribe to Digiday+ Membership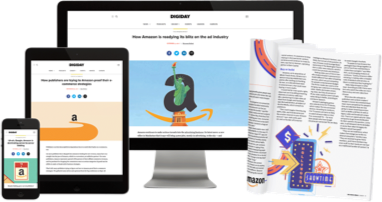 Digiday+ gives you an inside look at how digital is transforming the world of media. Join a growing list of industry executives who've made the decision to gain an edge, make smarter decisions, and connect with the people who matter.
Digiday Magazine
Our first issue of the year focuses on the shifting role of intermediaries. If there's one rule of the modernization of media and marketing, it's that the role of intermediaries is changing, in some cases becoming all-encompassing and in others (agencies) waning.