Winners, losers and fallout from Google's plan to drop cookies
January 16, 2020 • 5 min read
Google has issued a death warrant for third-party cookies, setting in motion plans to kill third-party cookies in Chrome by 2022. Here's a breakdown of who stands to benefit, who will lose and what comes next.
The basics
Google said yesterday that it would phase out the use of third-party cookies in its Chrome browser by 2022.
Up until then, even though people knew it would only be a matter of time before third-party cookies were purged from advertising, the prevailing thought had been Google would make sure that the death would be as drawn out as possible.
Now Google is saying in place of those cookies, it wants the industry to play in its Privacy Sandbox. That's Google-speak for a set of tools that let advertisers run targeted ads without having direct access to users' personal details.
Reminder: Google always wins
Unsurprisingly, Google stands to profit the most from the death of the third-party cookie. In the absence of third-party cookies' use with Chrome, the alternative for advertisers is to use Google's first-party data within its own tools.
This cements Google's dominant position in digital advertising. Google already tested a similar theory last year when it launched the Ads Data Hub; that interface now represents the only way advertisers can understand user-level information about programmatic campaigns.
Becoming acquainted with Privacy Sandbox
Google's Privacy Sandbox launched last summer and it already has publishers grumbling. Much of the publishing industry's concern centers on how open Google will be about Privacy Sandbox's operations. Some ad tech executives question whether the company's Federated Learning of Cohorts (which relies on machine learning to study a Chrome user's browsing history) might present a risk of interference by bad actors who find ways to access the personally identifiable data. Other executives worry that the Privacy Sandbox's alternative to conversion management, which shows whether someone who clicked on an ad ultimately bought the advertised product, would give even Google even more knowledge about how people behave while using Chrome since Privacy Sandbox lets advertisers attach a unique ID to every ad impression they serve.
"The real question is whether Google's actions will speak louder than its words, namely all good actors being given equal opportunity to leverage this tech similarly without undue advantage given to Google in the process," said Adam Solomon, Lotame's chief marketing officer.
Uncertainty about the cookie's replacement 
The third-party cookie served as the workhorse of the independent ad tech ecosystem. Cookies are how ad tech companies communicate with one another in order to trade programmatic ads. Cookies are critical to all steps of the digital advertising process, from the planning and activation of ads to the measurement of how they perform. But all the suggested alternatives to the third-party cookie have their flaws.
Universal ID solutions are technologies built on an anonymous user token, designed to be used by and between publishers, advertisers and ad tech vendors in lieu of third-party cookies. Most of these solutions either tie a third-party cookie to a centralized understanding of a user name like an email address or use fingerprinting to create a probabilistic ID. Apple, Mozilla and now Google have called out these workarounds as covert ways of circumnavigating the loss of a third-party cookie — and as being just as problematic as the cookie.
The real time bidding "ecosystem doesn't work without a third-party cookie, so we have to rebuild it all," said Stuart Colman, a sales vp for InfoSum.
The silver lining for publishers
Publishers believe this demand for alternatives to third-party cookies will kickstart their sputtering ad businesses. The likes of Time Out, Immediate Media and MailOnline are in a better position to thrive with cookies being absent because these publishers possess their own information on their audiences. European publishers like TL Group and ProSiebenSat.1 Media SE are already rallying together to form login alliances that would let people use a single account to register with multiple sites. And advertisers like American Express and ad tech vendors such as Sovrn and Index Exchange are exploring a replacement for third-party cookies by having direct access to first-party data that comes from identifiers like a login.
"Google will look to provide solutions for the advertising ecosystem once this rolls out, and if publishers don't prepare that will be their only choice," said Daniel Powell-Rees, revenue operations director for Dennis. "Given we have a two-year timeframe to work with now, I would say that this announcement actually represents a good opportunity for premium publishers to begin working on building products that advertisers want once their third-party tracking goes away."
Advertisers' need to adjust
Google's decision forces advertisers to cozy up to publishers — and rely more on their own customer information. Advertisers with reams of customer data can mesh that together with publisher data for targeted campaigns. The reach of advertising would decline and prices will likely rise as the supply-demand dynamic kicks in.
In the near term, more blunt approaches to digital advertising might take root. According to the four media buyers interviewed for this article, attribution will be the most pressing issue to sort when third-party cookies no longer exist. That predicament could result in advertisers returning to a metric of ad performance being the final click on a webpage — with that selection receiving all the credit for a sale. (Needless to say, Google would stand to benefit immensely from this.)
"Advertisers could move away from the larger campaigns, which can be more challenging to measure even with third-party cookies in favor of brand response campaigns, which are reliant on [the] last click," said Michael Hanbury-Williams, director of decision sciences for Universal McCann.
A boost to the duopoly alternative 
TV executives are sitting pretty following the release of Google's news. In the short term, ad budgets can safely be spent on TV, particularly as non-cookie-based ad targeting in streaming and connected television gets off the ground. That's good news for commercial broadcasters such as ITV, which have been vocal in expressing to media buyers their plans to build a walled garden of their own.
"If broadcasters can create a smaller walled garden of their own that's not reliant on a third-party cookie, they're in a strong position," Colman said.
https://digiday.com/?p=356758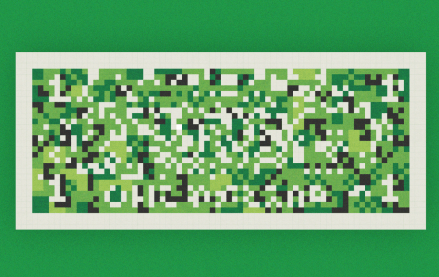 September 21, 2023 • 3 min read
Ducati has legitimate reasons to investigate Web3 tech as a marketing tool. Building a community of Ducati enthusiasts, or "Ducatisti," has been a core element of the brand's marketing for decades.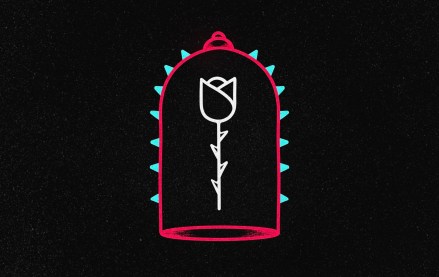 September 21, 2023 • 5 min read
In this edition of the weekly Digiday+ Research Briefing, we share focal points from Digiday's recently released reports on agency and brand confidence in TikTok, and on how publishers are making Instagram work for them.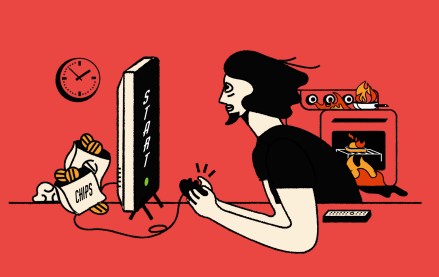 September 21, 2023 • 4 min read
While this is the first gaming related livestream Fandom has done with Instagram, it's part of a bigger push to celebrate and embrace the vast gaming community among the Gen Z demographic thriving on Instagram's platform.