'We've barely scratched the surface': How publishers are thinking about affiliate commerce in 2021
February 23, 2021 • 10 min read
•
•
Ivy Liu
In theory, affiliate commerce is easy money.
All a publisher has to do is drop a link to a product into a piece of relevant content and wait for an interested consumer to come along and bite. Any sales lead to a small commission for the publisher without them having to lift a finger to package up and mail out whatever product they just helped sell.
At the beginning of 2020, 43% of 135 publishers that participated in a Digiday survey about their goals for the coming year said that affiliate commerce was not a source of revenue for their companies. By the beginning of 2021, the number of publishers that were not earning money from affiliate links had fallen to about 34% out of 181 respondents during the second annual iteration of the survey.
This low-effort business was a saving grace for many publishers during the lowest points of the coronavirus crisis, but in 2021, some are starting to lean in and strategize about how to make it even more lucrative as the e-commerce boom continues to grow.
With all that said though, the 2021 Digiday survey also showed that interest in affiliate commerce as a business was down slightly from the previous year, dropping from being a moderate focus for 39% of respondents in the 2020 survey to 36% of respondents in the 2021 survey.
Turns out it takes a mindset pivot.
"It's not an easy business for publishers to optimize towards," said Nilla Ali, svp of commerce at BuzzFeed, who came from a background in fashion retail before moving into the digital media space. "You have to think like a retailer and not every media company can wake up and start doing that."
Some local media outlets and newspaper-focused publishers see an opening into earning affiliate-based commerce revenue, but it is still very much a secondary source of revenue.
"When we're scrambling for everything we can get, it's meaningful. As a percentage compared to advertising or subscriptions, it's dwarfed by those. But it's worth doing because it funds our journalism," said Colin McMahon, chief content officer at Tribune Publishing.
Here's a round-up of top affiliate commerce trends that publishers are following in 2021.
Beyond links
Commissions made from affiliate links are an easy 'set it and forget it' business for publishers. They can incorporate the links into product roundups or product reviews that they were planning to publish anyway to make a little extra revenue in a way that serves the reader, but there are limits to how much a publisher can actually earn.
Commission rates from retailer affiliate rates range anywhere from 1-20% for publishers, depending on the product category and the type of deal a media company is able to strike, according to SHE Media's CEO Samantha Skey. The addition of affiliate links into editorial commerce content and product reviews are at the low end of that range, she said.
To bump up the rates, Skey said her team has started selling retailers on branded content packages that focus on specific products and include affiliate links. This hits both top and bottom of the funnel advertising goals for marketers and allows SHE Media to earn both guaranteed revenue from writing the posts as well as incremental revenue from any commissions earned off sales. The commission rates themselves also tend to be higher than standard affiliate rates, she said.
Trusted Media Brands has also experimented with a hybrid advertising and commerce model that turns display advertising into shoppable posts on its sites. These affiliate rates typically fall between the range of 5-10%, according to a report by Digiday last year.
Because of this model, the relationship between the commerce teams and sales teams have changed and the conversations with prospective advertisers have begun including more first-party consumer data than before.
AllGear, a division of Lola Digital Media that publishes several outdoor gear product review sites, has a significant ownership over certain categories of search terms. For example, 40% of the people in the world who search for "best rain jacket," will subsequently click on a review by AllGear, according to the group's vp of strategy Stephen Regenold.
That information has started being used by the publisher's sales team to grease the wheels for more sponsored reviews and hybrid deals.
Some larger publishers, like Meredith, have the scale of dozens of brands to integrate affiliate links into content and drive significant revenue. During the company's second quarter last year, which ended on Dec. 31, the company earned $27.7 million from its e-commerce operations, a 26% year- over-year increase from the same quarter the year before, according to the latest earnings report.
While hybrid advertising and commerce deals are an area that is also growing for the company, the primary effort this year is to continue producing affiliate-based content, according to Andy Wilson, Meredith's svp of consumer revenue, e-commerce and consumer paid product. He added that unlike what other publishers have reported, this type of content typically fetches the higher end for commission rates.
Another area publishers are exploring is on-site publishing, or solicited reviews that live on the retailers' product pages. For the past year or two, most publishers interviewed by Digiday for this story said they have been part of the Amazon program to do just that.
AllGear doesn't get paid for writing the reviews, but makes a commission from sales at a similar rate to traditional affiliates. The significant difference there, Regenold said, is that readers of on-site reviews are already very motivated to purchase so the conversion rate is higher and therefore more revenue comes back to the publisher.
"There is a lot of editorial integrity and reader objectivity conversation around this," said Regenold. "As a journalist, I don't want to just put, 'Yay, buy this product' kind of articles on Amazon, we publish objective reviews, but it incentivizes publishers to be positive [with the retailers] trying to grease the skids for these sales."
Right now, AllGear's site GearHungry, is creating three to five posts per week for Amazon that are essentially the same as their editorial posts, but are edited and formatted differently, according to Regenold. This business is a "significant revenue bucket" for the brand and currently his team is in talks with other retailers to get this business going elsewhere.
Publisher marketplaces come online
Increasingly, publishers want to become a one-stop shop for online retail with their own editorially driven marketplaces.
After seeing its commerce revenue increase by 67% year over year from 2019 to 2020, BuzzFeed is working towards relaunching the BuzzFeed Shopping tab by the end of the second quarter as a destination for Gen-Z and millennial shoppers.
The site will have an improved search function that will allow readers to search based on product and brand, as well as allow customers to buy from a variety of retailers without leaving BuzzFeed's website with a new checkout function, said Ali.
"We want BuzzFeed to be the point from where the shopping journey starts," said Ali, but rather than copy the "tried and true" grid of products like most online shops, BuzzFeed Shopping will still be content-driven and focused on the reviews and round-ups that the publisher's readers are familiar with.
Ali added that this new model will open BuzzFeed up to new sponsorship opportunities as well, which is a similar approach that Group Nine took with its online marketplace, Swipe.Shop that gives sponsors the opportunity to be featured within the platform.
'Barely scratched the surface'
Local media publishers are still revving up their commerce content businesses for the most part, while others have taken a step back entirely.
Local newsletter publisher 6AM City, which currently has outlets in seven cities in the south eastern part of the U.S., is spending 2021 trying to figure out what a virtual marketplace might look like for its business.
The mission of 6AM City is to have a positive local economic impact, according to its COO Ryan Heafy. By the end of the second quarter, he said his team is working to launch its variation of an affiliate commerce business that acts as a centralized marketplace on its site for local businesses in the communities it covers. The team is using its profits from 2020 to create the technology to drive the platform.
Right now, the publisher's commerce business consists of paid posts on community events boards. That alone brought in $200,000 last year without any promotion, said Heafy.
Other local news publishers have bought their way into affiliate commerce businesses with the acquisition of product review sites.
In February 2018, Tribune Publishing bought a 60% stake in the product review site BestReviews for $66 million that was meant to give the company an entry point into an affiliate commerce business. Less than two years later in December, Tribune (and BR Holding, which owned the remaining 40% stake in the company) sold the site to Nextstar Media for $160 million, earning $96 million on that deal, according to the Chicago Tribune.
Tribune Publishing still has affiliate commerce revenue coming in post-sale, however, but is not tasked with the operational oversight and overhead of running BestReviews.
The media company has a content licensing agreement and a revenue-share arrangement with Nextstar, said McMahon, who also serves as the editor-in-chief of the Chicago Tribune. The publisher is still able to syndicate BestReview content on its nine news sites and earn a commission off of sales that are attributed to its readers, he said.
McMahon declined to share the exact terms of the revenue share, but said that the deal is a multi-year long agreement.
"The vast majority of our e-commerce efforts are through BestReviews and will stay that way," said McMahon. And while the deal is only six-weeks old, he said he is projecting that the continued revenue share with BestReviews will keep Tribune's commerce business even with last year.
McMahon is not limiting Tribune's ability to earn commerce revenue to its relationship with BestReviews, however. He said he is actively exploring different affiliate partnerships for the sites that will feel organic for the reader.
The USA Today Network is looking to lean further into its product review site Reviewed, which was bought by the network's parent company Gannett in 2011 for an undisclosed amount.
Since integrating affiliate links at the end of 2017, the site has increased its revenue by more than 50% year over year for the past four years, according to the site's general manager Chris Lloyd. All of that growth is exclusively attributable to the affiliate commerce business, he said, and affiliate commerce now makes up 75-80% of Reviewed's total.
Recently, Lloyd's team has started integrating Reviewed's content into the other local news sites in the USA Today Network. And over the past 12 months, the size of Reviewed's audience has doubled as a result of the content share. Editors of the more than 300 local news sites are able to select any posts to include on their sites via the shared company-wide CMS.
"It gives them an opportunity to get content that they wouldn't be producing on their own," said Lloyd.
Any commissions earned from the sales that are made on the local papers' sites are mutually beneficial from a revenue standpoint, though he declined to share the details of the revenue share.
'We've barely scratched the surface on the local side. There is still so much opportunity for us to further distribute our content across this gigantic network," said Llyod.
https://digiday.com/?p=398875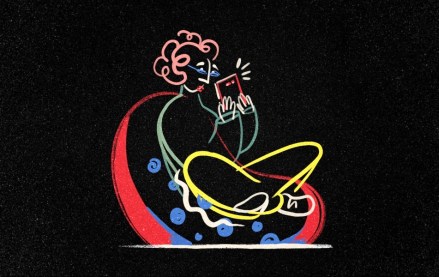 September 28, 2023 • 3 min read
•
•
The Financial Times has launched another lower-priced, subscription-based mobile app product a year after the debut of FT Edit to reach international readers.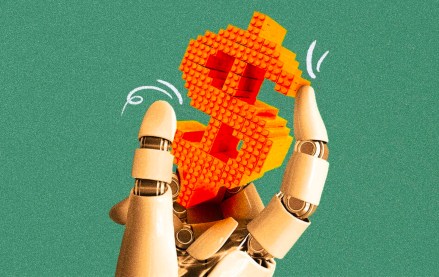 •
Publishers are starting to apply AI to their sales operations.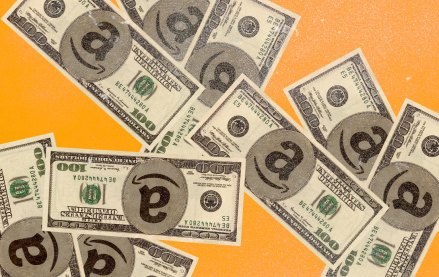 September 27, 2023 • 6 min read
•
•
The agency accused the e-commerce giant of conducting a range of anticompetitive behaviors that hurt both shoppers and sellers.