'Breadth and depth': Observers see more pluses than minuses in Vox Media, Group Nine merger
December 15, 2021 • 4 min read
•
•
Ivy Liu
When venture capital dollars were flowing freely into digital media startups many years ago, audience scale was the north star.
Today, with venture capital long gone, private equity lurking and an industry-level pivot to privacy underway, scale is back en vogue as publishers continue to look for ways to keep advertisers' attention and founders hunt for ways to provide exits for their original investors.
Consequently, media insiders see a lot to like in Monday night's news that Vox Media will merge with Group Nine Media in an all-stock transaction. While the two companies reach different audiences using different strengths, observers say those skill-sets should be transferable, giving credence to Group Nine CEO Ben Lerer and Vox Media CEO Jim Bankoff's pitch that the former can teach the latter about social distribution and video, and the latter can help the former with formats including podcasting and long-form video licensing.
Though the timing of the deal, which is expected to close early next year, may mean that it could take a while to unlock the full potential of the combined companies, the merger also buys them time to figure out a satisfactory outcome for their backers.
"This is Bankoff and Lerer realizing that, to move the needle for major marketers, you need both breadth and depth," said Matt Prohaska, the CEO of Prohaska Consulting. "It's sort of a throwback to folks from the late '90s…What's different now is people are monetizing it, instead of just reporting phantom traffic."
Size
Viewed purely through the lens of the startups' owned-and-operated properties, the merger means an improvement, but not a transformational one. In October 2021, Vox Media's properties reached 91 million unique users across their desktop and mobile sites, and Group Nine Media reached 42 million, per Comscore. Even if the respective audiences were completely incremental to one another, that total would rank 24th in Comscore's digital multi-platform property rankings, behind publishers including Red Ventures, Hearst and Penske Media Corporation.
Include distributed video, and the picture changes. Group Nine has long been one of the leading producers of platform video content. Group Nine alone generates 7 billion video views per month, per Nielsen.
Over time, the skills that built those respective audiences could be brought to bear on their counterparts. "Most of the capabilities that Vox, GroupNine, HuffPost, VICE et cetera compete on are extensible to any audience target," said Rob Gabel, the founder of Tubular Labs.
But if the media mergers or acquisitions that preceded this one involved similar kinds of audiences — BuzzFeed-Complex brought together a ton of millennials; Dotdash and Meredith created an intent media monster — Vox Media and Group Nine Media have lots of distinct audiences. Though there's overlap in news (Vox, Recode, NowThis) and food and drink (Thrillist, Grub Street, Eater), Group Nine's The Dodo and Popsugar bring lifestyle ingredients that Vox Media's portfolio didn't yet have.
Group Nine's audience skews more female, while Vox's skews more male. Vox Media's audience is significantly more affluent — a majority of its unique users earn over $100,000 per year, per Comscore.
The extra heft should broaden their appeal. "They'll appeal to a much broader range of buyers, given the additional audiences they can provide," said Justin Sous, vp of optimization and innovation at Kepler Group.
And while selling different kinds of audiences can sometimes be challenging, few had concerns about that in this case. "BuzzFeed is low brow and high brow at the same time," said Brian Wieser, president of media intelligence at GroupM. "As long as there's a predictable quality level, that's what matters."
Though it is expected to take a lot of work, observers said the additions should enrich the audience profiles that Vox has built with Forte, its first party data platform. "They will be at an advantage if they can integrate their user data to create a (1) larger user graph across a (2) larger network of publishers," Sous wrote in an email.
The fruits of the merger likely won't be edible right away. With most publishers well into planning for 2022, it's unlikely that they'll be able to pitch deals that involve properties from both companies.
"They're not going to be able to realize the benefits of this sale for the first half year, at least," said Michael Wertheim, a longtime media advisor and consultant who most recently served as the chief operating officer of Fatherly and headed up business development for Money. "To be able to come to the table as one entity is going to be difficult for them, in the beginning."
But more than anything, being one, larger company buys them time to plot their next move, whether that involves going public, raising more money or something else.
"These companies are no longer startups," Wertheim added. "They've been around 10, 15 years…They're looking for their exit plan, if it's not happening right away."
https://digiday.com/?p=435197
October 2, 2023 • 1 min read
•
•
The publishers who attended DPS were focused on the potential upsides of applying the technology to their operations while guarding against the downsides.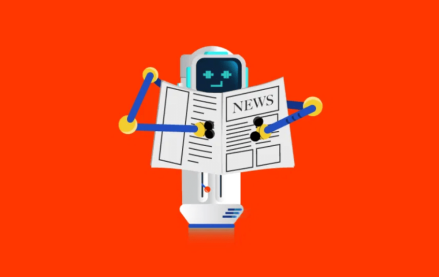 October 2, 2023 • 4 min read
•
•
Now that ChatGPT users can surf the internet for information, some publishers are reconsidering the weight of the issue.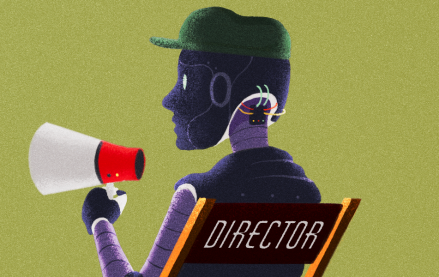 October 2, 2023 • 5 min read
•
•
As Meta makes celebrity-like chatbots, ChatGPT learned to "hear," "see" and "speak" while Spotify is piloting AI-translated podcasts.