The media industry has a new acronym to add to its lexicon: SPAC. Short for "special purpose acquisition company," the term has turned into a trend as an increasing number of companies, including media organizations, are turning to SPACs as a non-traditional means of taking their companies public.
In December, Group Nine Media formed its own SPAC, which went public on Jan. 15 and is expected to eventually subsume the media company that spawned it and acquire other media companies. BuzzFeed is reportedly considering also taking the SPAC route to going public, according to The Wall Street Journal.
With SPACs set to become more commonplace in media along with other industries, here is a primer on this unusual path to going public.
WTF is a SPAC?
Basically, a SPAC, or special purpose acquisition company, is one way that a company can go public and begin selling shares on stock exchanges in order to raise money. Technically, SPAC refers to the company going public, whereas SPAC IPO refers to the means of going public via a SPAC.
What is different between a SPAC and a traditional IPO?
A SPAC flips the traditional IPO process on its head in that the company that initially goes public — the titular SPAC — is not so much a company as the promise of one. "The SPAC itself has no assets. It is just a shell company," said Nemmara Chidambaran, professor of finance and business economics at Fordham University.
How does a SPAC IPO work?
In a traditional IPO, a private company files to go public and then goes through a roadshow to line up investors for its initial offering and determine what the price of its shares should be. In a SPAC IPO, a shell company — nicknamed a "blank-check company" — goes public with the pledge to investors that it will eventually acquire an actual company and, once that happens, become a traditional company.
"Investors are giving the money as if it's a blank check where you don't know what you're buying. The reality is you know the reputation of some of the people involved [in the SPAC], but you don't know what eventually they will propose buying: what the company is and what the terms of the deal will be," said Jay Ritter, professor of finance at the University of Florida.
The SPAC is commonly founded by a private equity investor or a former industry executive. This founder, otherwise known as the SPAC sponsor, has typically targeted a specific industry, like media, so that the SPAC's shareholders — which can range from institutional to retail investors — have a sense of what they are investing in. Then the SPAC gives itself usually two years post-IPO to find a company in that industry to acquire using the money raised from the investors.
Once the acquisition happens, the SPAC becomes a traditional company and often changes its name, usually to the name of the company it acquired. If the SPAC cannot find an acquisition target in the set timeframe, or its investors do not approve of the acquisition, the investors are given their money back.
Are SPACs new?
No. SPACs were more common around 40 years ago, but earned a bad reputation as some people used SPACs to defraud investors and line their own pockets. "Investors almost always lost money, and [SPACs] faded from view," said Ritter. While not a new option, the SPAC IPO route has ballooned in popularity over the past year. In 2020, there were 248 SPAC IPOs, which is more than three times as many SPAC IPOs as there had been in any single year previously, according to Ritter.
Why have SPAC IPOs become more popular?
It's not exactly clear. However, one likely factor is that there have been examples in the past couple years of companies like WeWork taking the traditional IPO route and investor scrutiny during the roadshow process weakening its valuation and leading the company to pull its IPO filing.
The SPAC IPO route, by comparison, involves comparatively less investor pressure because the company going public is not really a company so there isn't as much to scrutinize. This is what makes the SPAC IPO more attractive to riskier companies or companies in riskier industries like media, especially if those companies' existing investors are getting itchy and looking for the company to sell or go public in order for the existing investors to cash out their shares. Companies that are "risky enough that they may not be welcome in the regular IPO market are the ones that are likely to go through a SPAC IPO," Chidambaran said.
However, the scrutiny isn't necessarily erased in a SPAC IPO so much as displaced and diluted. The initial investors decide whether to take a flier on the SPAC's sponsor and acquisition plan, with the knowledge that they would be able to get their money back if a majority disapproves of the eventual acquisition target. As a result, the investors may scrutinize the acquisition more than the IPO. On the other hand, the investors have already backed the sponsor spearheading the acquisition. So unless the sponsor really veers off course with the acquisition target, the investors are likely to go along with the acquisition.
Are companies allowed to take themselves public via a SPAC?
This is a tricky one to answer. There don't seem to be any rules preventing a company like Group Nine Media from forming its own SPAC and then eventually having the SPAC acquire the media company. However, "in practice that is not what goes on," Ritter said. Instead, the SPAC sponsor goes about finding a company to acquire after the SPAC has gone public and the funds for that acquisition have been raised.
Moreover, "at the time they go public, SPACs are not permitted to have in mind a merger target," Michael Klausner, professor of business and law at Stanford Law School, said in an email.
That could explain why Group Nine's SPAC stated in its prospectus that, while the SPAC intends to absorb Group Nine into the SPAC at the same time the SPAC makes its requisite initial acquisition of another company, "We will not, however, complete an initial business combination with only Group Nine Media." In other words, Group Nine is not the only media company that its SPAC — which raised $230 million in its IPO — plans to take public.
https://digiday.com/?p=389560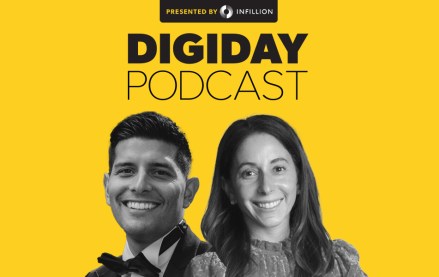 September 26, 2023 • 3 min read
In a live recording during the Digiday Publishing Summit, the news executives called for more nuanced conversations with advertisers around their brand safety concerns.
September 26, 2023 • 4 min read
After investing in one generative AI startup and suing another, the company will let customers create images on its website and an API.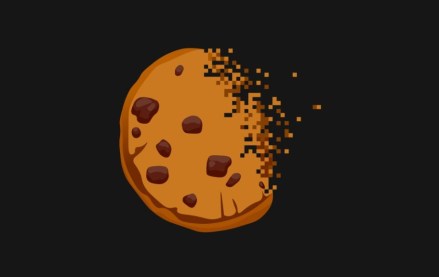 September 25, 2023 • 1 min read
During the Digiday Publishing Summit, execs from companies including Condé Nast, Dotdash Meredith and Thomson Reuters assessed the industry's readiness.