5 questions about Amazon's plan to acquire MGM
June 1, 2021 • 6 min read
•
•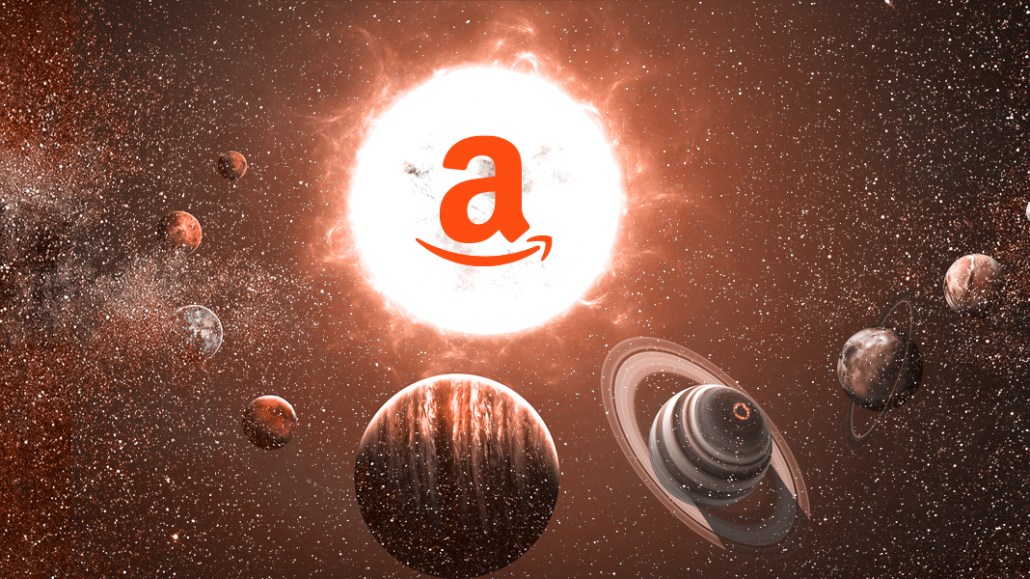 When AT&T announced the plan to merge WarnerMedia and Discovery on May 17, Eunice Shin was left wondering, "What does Amazon do now?" said the partner at consulting firm Prophet who has consulted for companies including Disney, Warner Bros. and NBCUniversal. For all the focus paid to the likes of Disney and now WarnerMedia-Discovery in their bids to contend with Netflix for streaming audiences, Netflix's original rival had been somewhat overlooked. No longer.
Amazon's announcement on May 26 that the e-commerce giant will acquire MGM — the studio behind the James Bond franchise — for $8.45 billion has put the company firmly front and center in the streaming wars. Though the question of what Amazon does now remains, let's break down that bigger question into more specific queries.
Will Amazon pull MGM's programming from other platforms?
As an independent film-and-TV studio, MGM made its money by selling distribution rights to its programming: to movie theaters, to TV networks, to streaming services. But as Netflix and Disney have demonstrated, the trend in the subscription-based streaming era is for companies to keep their programming to their own properties. Disney, for example, pulled many of its shows and movies from Netflix in the lead-up to Disney+'s launch. If Amazon follows that model, the company could maneuver to pull popular programming from streaming competitors, namely Disney. MGM produces "The Handmaid's Tale" for Disney-owned Hulu, "Shark Tank" for Disney-owned ABC and "Fargo" for Disney-owned FX.
Depending on existing deal terms and the financial upside/downside of limiting programming to its own properties, Amazon may have MGM continue to produce some movies and shows to premiere elsewhere. But the company would seem to be well served by at least cherry-picking some programs for its own platform, if only to help Amazon Prime Video assert an identity. In the past year, 175 million Amazon Prime members have streamed a show or movie on Amazon's subscription-based streamer, but it's unclear how many of those people sought out the service or saw it as equivalent to pay-TV providers' on-demand libraries.
"Amazon never really found a strategy. They started out with award-winning [shows and movies], but no one was watching. Then they got into [traditional TV-type programming] but with enormous budgets, but I don't know that that worked either," said an entertainment executive.
Will Amazon continue to release MGM movies in theaters?
In short, yes. But maybe only for the short term. MGM's 2021 movie slate, which includes the next Bond film "No Time to Die," will still premiere in theaters, according to Deadline. And considering that theatrical releases and international distribution deals remain the most lucrative direct means of companies making money from movies, any other big-budget blockbusters MGM has on the books are likely to also be released theatrically. Meanwhile, Amazon already has a history of releasing its own studio's movies in theaters, as it did with Oscar winner "Manchester by the Sea."
But Amazon may have only put its movies in theaters as a means of establishing itself in Hollywood to appeal to A-list talent and get top-tier directors, writers and actors/actresses to work with the company. But Amazon may have already asserted itself among the Hollywood firmament. In the past year, it has released movies and shows directed by Oscar winners Steve McQueen, Regina King and Barry Jenkins. So Amazon may not be buying one of Hollywood's oldest studios to further entrench itself in the traditional entertainment industry but instead to bring more of the traditional entertainment industry into the streaming business. And the most drastic way Amazon could do that is by eschewing the traditional movie release strategy to premiere MGM's films on Amazon Prime Video in order for the company to further ingratiate itself with Amazon Prime customers.
How will Amazon distribute MGM's programming on its own streaming properties?
Amazon's subscription-based streamer Prime Video will likely become the primary home of MGM's library. Amazon wouldn't be buying the studio if it didn't think those movies and shows would help to convince people to pay and keep paying for Amazon Prime subscriptions. But Amazon could also use MGM's programming to populate its free, ad-supported streaming TV service IMDb TV.
Amazon already licenses old movies and TV shows for IMDb TV, so adding more from MGM would not be a stretch by any means. But Amazon could go further. It could have MGM produce original programming specifically for the ad-supported streamer, as MGM had previously done for Vudu, back when it was owned by Amazon adversary Walmart. Moreover, Amazon may have sufficient reason to consider reducing the window to putting MGM's recent premieres on IMDb TV.
The ad-supported streaming audience may be fragmented across multiple streaming services, but at this point, it is sufficiently consolidated among the major ad-supported streamers that advertisers are not as pressured to buy inventory from aggregators to reach a large audience. "There are a lot of tier-3 streaming partners, so you can easily identify the top 10 to buy," said one agency executive.
That's why original programming has become so important to streaming ad sellers, including longtime original programming holdout and Amazon rival Roku. IMDb TV has been building up its library of original programming for more than a year, and MGM will likely help it to add more exclusive shows and movies.
Making IMDb TV an early destination for MGM's upcoming movies — after their theatrical and/or premium video-on-demand runs — could help to attract more audiences and improve its sales pitch even more. It's hard to see the financial sense in making "No Time to Die" available on IMDb TV at the same time as on Amazon Prime Video. But the calculation may be different for lower-budget, potentially lower-upside fare like MGM's upcoming "The Addams Family 2."
What other acquisitions will the Amazon-MGM deal trigger?
The streaming wars are a content arms race, and MGM was among the few remaining independent dealers without its own distribution platform. But it wasn't the last. There's still Sony Pictures. Following the Amazon-MGM announcement, Sony CEO Yoshida Kenichiro said the company does not plan to sell or spin off its studio. But in business, everything has a price, and the amount Sony could command for the studio behind the most recent "Spider-Man" movies has likely shot up. In the wake of Discovery-WarnerMedia and Amazon-MGM, companies like NBCUniversal and ViacomCBS as well as potentially even Apple may be feeling more pressure to add to their programming arsenals.
"At the end of the day, there are still only really four or five players: Netflix, Disney, Amazon and HBO. Then there's everyone else," said a second entertainment executive.
Will Amazon be allowed to acquire MGM?
Amazon has reached an agreement to acquire MGM, but it has not yet acquired MGM. Considering all the antitrust activity among members of Congress, government regulators may not take a liking to a tech giant absorbing a major movie-and-TV studio, especially at a time when two major media conglomerates are set to merge. Amazon has already been slapped with an antitrust lawsuit by the District of Columbia's attorney general Karl Racine. Meanwhile, Democratic Senator Amy Klobuchar has already called for the Justice Department to investigate the Amazon-MGM deal, as have some Republican lawmakers.
https://digiday.com/?p=415765
This week's Future of TV Briefing looks at the post-strike landscape for producers preparing to pitch projects to TV networks, streaming services and film studios.
This week's Future of TV Briefing looks at what an industry group's conditional certification of three measurement currency contenders signals about the TV ad business's measurement overhaul.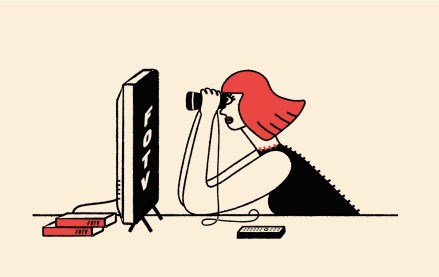 This week's Future of TV Briefing offers an updated list of the key terms that can cause confusion when talking about the TV, streaming and digital video industry.