Media Briefing: What challenges and opportunities await the media industry in 2022
January 6, 2022 • 11 min read
Ivy Liu
This Media Briefing covers the latest in media trends for Digiday+ members and is distributed over email every Thursday at 10 a.m. ET. More from the series →
In the first edition of the Media Briefing in 2022, Digiday's media team looked ahead to the predominant opportunities and challenges that are expected to drive our coverage this year.
The topics and trends set to shape the media industry in 2022
Numbers to know behind some of the biggest trends in 2021, including a record number of journalists joining the NewsGuild and the percentage of publishers whose revenue grew last year
Bloomberg CEO and NY Times media columnist start a new media venture together, a look into Google CEO's inner circle, and more
The topics and trends set to shape the media business in 2022
Key hits:
Publishers will be pressed to finalize their strategies for the third-party cookie apocalypse.
SPACs may no longer be the hot new trend when it comes to media M&A.
The challenges of leading remote workforces are likely going to continue in the new year.
After playing with NFTs in 2021, publishers will be able to apply that technology to more business opportunities.
For the past two years, publishers have been in reaction mode, thinking on their feet as the pandemic altered plans for their revenue streams and where they do their work. A lot of unexpected, immediate challenges were made priorities to face head on. But while much is still up in the air, this year media companies will have to jump back on the horse when it comes to making more long-term plans.
The year the future of identity comes into focus
With more than a year to go until Google finally deprecates third-party cookies in its Chrome browser, publishers have more time to finish sorting out their cookie-alternative strategies. But its fleeting. This year publishers will be pressed to settle on their approaches so that, by the time the third-party cookie is officially taken off the table, the transition away from cookie-dependent revenue will have already been completed.
A primary focal point for publishers will be assessing the various alternative identity providers to determine which and how many to support.
"We're all in that stage of there being an overwhelming number of options and not enough time to try everything, so we're all trying to figure out how to pick the right partners," said one publishing executive who spoke on the condition of anonymity. "There are the biggest players that are the obvious choices [like Unified ID 2.0], but it's not guaranteed that any of them will be best suited for how to go forward."
A specter looming over the situation is Google's own proposed cookie-replacement effort, Privacy Sandbox. It is presently being reworked with regulatory oversight from the U.K.'s Information Commissioner's Office and Competition and Markets Authority. Given the renewed attention that privacy regulators appear to be paying to digital ad practices, whatever emerges from Google's Privacy Sandbox will likely signal what post-cookie approach will be least likely to attract the ire of privacy hawks, which is another aspect that publishers will need to be mindful of as they set their post-cookie plans. — Tim Peterson
SPACs will yield to traditional M&A alternatives
At the end of 2021, my colleague Tim Peterson chronicled how publishers from BuzzFeed to Forbes to Group Nine plotted to scale up their businesses by creating their own SPACs (special purpose acquisition companies) or going public via a SPAC IPO (read more on the differences here).
With low interest rates and struggling media companies looking for prospective new parents to swoop in and ease the financial damage from 2020, mergers and acquisitions were all the rage in 2021 and SPACs seemed like an novel way to get the needed funds to participate in the game and grow.
But after bearing witness to BuzzFeed's experience going public via SPAC IPO, the expectation is that this will not be as popular of a strategy in the new year. In the days leading up to debuting on the NASDAQ in December, the digital publisher lost 94% of the $287.5 million raised by the SPAC from investors. Now, it's share price hovers just above $5 per share, down from its opening price of about $10. Still, some media executives aren't too worried about what this will mean for other media companies exploring this option, with BDG CEO Bryan Goldberg — whose company has also flirted with going public via SPAC IPO — stating he was buying up a ton of BuzzFeed stock in anticipation of it being successful.
Even still, Forbes and Group Nine, both of which talked publicly about SPACs in the past, have altered those plans thanks to a couple end-of-year acquisitions. Forbes is likely being sold to private investment firm GSV at a $620 million valuation as an alternative to its SPAC merger. And Vox Media bought Group Nine for an undisclosed amount.
Time will tell if SPACs will be the renaissance financing tool they were heralded to be in 2021, but by the looks of it, they don't seem the easy play anymore. — Kayleigh Barber
The changing media workforce
The upheaval in media workforces took many forms last year. Newsrooms felt the stop-start of return to office plans, journalists suffered through on-going burnout, a wave of unionization hit media companies and the push to hold companies accountable for the lack of diversity among their employees pressed on. In 2022, the momentum of those trends are unlikely to waver.
Many publishers have already committed to more flexible and hybrid work policies, such as Forbes, Quartz and Axios. Companies that choose this route will have to develop ways to maintain company culture, as well as adopt better technology and solutions to support remote staff. Hiring will also be impacted by these shifts, as companies are no longer restricted to pools of applicants that can commute to the office. This will undoubtedly affect the diversity of applicants, and likely salaries, too, as publishers hire people in different markets. The work week might also look a little different this year. Some publishers are keeping office buildings open only from Tuesday through Thursday. And there has been nary a peep from management at media companies about a return to full-time, in-person work.
But companies like Hearst and Condé Nast are committed to bringing staff back into the office this year — which has led to pushback from employees. Unions have cited health and safety concerns around half-baked return to office plans. Though the omicron variant has likely thrown a wrench into many of these plans, inevitably some semblance of normalcy will need to be accepted as the world approaches year three of the pandemic. But that doesn't mean employees will easily swallow that pill. In fact, the U.S. Labor Department announced more than 4.5 million people chose to leave their jobs in November — the most in the two decades the government has been keeping track – perhaps at least in part due to the fact that those moving from job to job are getting faster pay increases than those who are staying put, reports The New York Times. The jury is still out on whether unions will continue to fight management for more thorough RTO plans and greater flexibility, or if employees will begrudgingly return to in-person work this year.
Speaking of unions, strikes at Wirecutter and The New Yorker Union also signaled the increasing power of employee activism. "Staff feel more free to speak up and object when companies are making major decisions," Quartz CEO Zach Seward told Digiday last year. The NewsGuild, the largest union representing journalists, had 1,542 journalists from 26 workplaces join in 2021. The tech workers union at The New York Times has yet to be recognized by management. More unions will likely form at media outlets this year, and more activity from existing organizations, as emboldened employees demand better pay and treatment from their workplaces. — Sara Guaglione
NFTs will add more value to membership businesses
NFTs were the unexpected revenue stream of 2021 that has publishers asking what more can be done with this technology in 2022.
There was a decent amount of experimentation with NFTs happening by the end of last year, ranging from NFT-based games to content studios rooted in NFT and metaverse production, but this year, there will likely be an even bigger push to get mass audiences investing in blockchain-based activations. The plan, it seems, is to focus on fandoms and use their passion for brands, celebrities, gaming or even television programs to get them to activate on the blockchain for the first time ever.
"We love things like proof of participation. If you're a fan of a show, you can prove you watched that first episode [by buying an NFT of that episode], and that might have value, because it is social swag," said Scott Greenberg, CEO of Blockchain Creative Labs, which is owned by Fox Entertainment. "It's the notion of [being a] part of a club and you can be rewarded for that. This is really about utility that might give you access to a [private] Discord channel, or it's like owning an episode of the show."
While Greenberg primarily focuses on TV shows and video programming, his ideas can — and often are — applied to the media industry. Publishers are beginning to see the utility of NFTs versus the pure value of NFTs because at the core of these tokens is a very secure software programming that protects whatever information is being transcribed from being changed later on. This could mean non-transferable tickets to events or access to content no one else can see.
And that exclusivity can add the value to subscriptions and memberships that publishers have been looking for in the past year as they begin to see a slow down in their subscription businesses. — Kayleigh Barber
What we've heard
"We're seeing more and more spend move out of 'open programmatic' into 'private programmatic' and there are a number of publishers who are dominating in that space. This is because publishers that have first-party data [backed by consent] provides advertisers and agencies with a stable foundation to buy within."

— Joe Root, CEO of privacy compliant data management platform Permutive
Numbers to know
1,542: The number of journalists, from 26 different workplaces, who joined the NewsGuild, the largest union representing journalists, in 2021 — a record for the union.
80: The total number of employees Protocol wants to have by the end of 2022, after laying off about one-third of its staff, 13 people, in 2020 due to the pandemic. The publication will be hiring a total of 25 new staffers.
$60 million: The price Candle Media paid for a 10% stake in Jada Pinkett Smith- and Will Smith-founded media company Westbrook. Candle Media is a Blackstone-backed entertainment venture firm led by two former Walt Disney Co. executives Kevin Mayer and Tom Staggs.
75%: The percentage of 120 publishers surveyed in the latest Digiday+ Research that reported year-over-year increases of annual revenue in 2021. More than half reported double-digit increases.
What we've covered
2022 spells more podcast partnerships for publishers as the audio field gets noisy:
In an effort to up their audio games in 2022, a growing number of publishers plan to produce podcasts in partnership with other production companies and media organizations in an effort to stand out in an increasingly crowded field.
Listenership has plateaued since last summer and the competition for audiences is increasing, however, more shows this year means listeners might become overwhelmed with choices.
Learn more about publishers' collaborative audio strategy here.
What goals publishers have set for becoming carbon-neutral:
Future PLC announced in December its plans to go carbon-neutral in the next five years. Meanwhile, Condé Nast has three phases to its five-year strategy. Other companies, like The New York Times and Gannett, are currently in the process of determining their plans.
Digiday put together a running list of media companies' sustainability pledges and initiatives.
Read more about publishers' plans to make their businesses greener here.
Minute Media's Rich Routman explains how B2B tech is becoming a bigger part of the media company's overall business:
In its tenth year of being in business and after a string of publisher purchases, Minute Media made its first tech-centric acquisition in 2021 with the pickup of publishing tech platform Wazimo in November.
In the latest episode of the Digiday Podcast, Minute Media president Routman talks about how the acquisition reflects how tech is becoming a bigger component of the company's overall business and how its B2B tech revenue is becoming interwoven with its advertising revenue.
Hear Rich Routman's thoughts about the acquisition here.
How publishers experimented with NFTs in 2021:
One of the many trends of 2021 was dabbling in non-fungible tokens (NFTs), which rapidly caught fire across a wide range of industries, including the publishing space.
Over the past year, this experimentation included creating new revenue from old intellectual property, rewarding audience engagement and even giving brands and clients more opportunities to spend their media budgets.
Read more about how publishers used NFTs here.
Here's how 2021 went for publishers in five charts:
If a picture is worth a thousand words, then these five charts are worth enough words for a medium-length Harper's cover story that chronicles insights gathered throughout the year from Digiday+'s research panel.
As one chart illustrates, publishers entered 2021 hopeful that they'd be able to get back to something normal-seeming by the end of the year, but it became clear that a return to full-time, in-office work was unlikely.
Read more about the publishing industry's 2021 trends here.
What we're reading
Justin Smith and Ben Smith are partnering on a new media venture:
Longtime Bloomberg CEO Justin Smith and The New York Times' media columnist Ben Smith want to target the 200 million college-educated English speakers around the world with their new media company, according to The Wall Street Journal. Both of the news veterans are leaving their respective roles in order to pursue the new business launch.
Meta is stopping its VR and AR operating system project after four years:
Facebook's parent company has ended the development of a new software operating system, which was aimed at powering its virtual reality devices and its upcoming augmented reality glasses, according to The Information. Hundreds of employees worked on the project and its scuttling marks a setback for the company, which attempted to own the software behind its Oculus VR headset as well as any other future augmented or mixed reality devices it had set to create.
These are the 17 Google executives that are behind the platforms' biggest business decisions:
There are 17 people working at Google that Insider dubbed as being in CEO Sundar Pichai's inner circle. These executives are called Google Leads and head the company's most critical businesses, from search to education. The group, which meets about once per week, is made of product group leaders and some of Pichai's most trusted advisors, Insider reported. Under former CEO Larry Page, the inner circle was called the "L Team."
https://digiday.com/?p=436066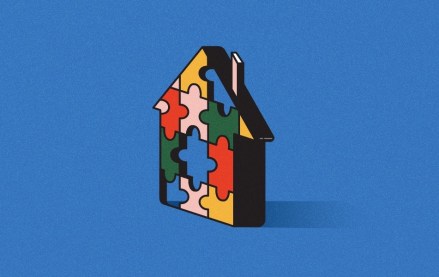 September 22, 2023 • 4 min read
Apartment Therapy's president Riva Syrop took the stage at the Digiday Publishing Summit to discuss the convergence of commerce and sponsorship revenue within its Small/Cool event.
September 22, 2023 • 4 min read
Media execs took stage at the Digiday Publishing Summit to discuss the growing importance of ROI in ad campaigns this year.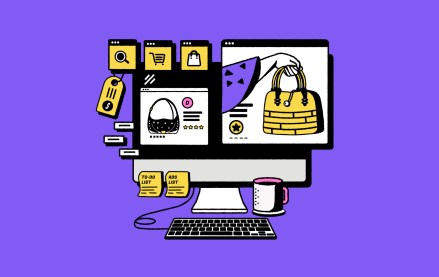 September 22, 2023 • 4 min read
CEO Satya Nadella said AI assistants will be as ubiquitous as PCs and will help users navigate across apps, operating systems and devices.