Decrypt Studios is selling brands and creators on producing NFTs and metaverse presences without worrying about the technical legwork
December 9, 2021 • 4 min read
Ivy Liu
Decrypt Media is looking to capitalize on its knowledge of the blockchain, Web 3.0 and the metaverse through a new production studio business, Decrypt Studios, that aims to provide creators and brands with the means to mint their own NFTs and produce other blockchain-related products.
At the end of October, the media arm of the blockchain investment company ConsenSys Mesh quietly launched its new production house, but unlike other studios, Decrypt Studios' focus is solely on producing projects using blockchain and Web3 technology for both brands and individual creators, ranging from NFT drops to metaverse activations. Web3, or Web 3.0, is being heralded by technologists as the "next phase" of the internet and is intended to allow users to interact more freely with each other and without any central authorities controlling the platforms or websites that they use.
Decrypt Studios currently consists of four full-time staffers and is set up to take on all of the technical lift of minting and selling NFTs — which includes creating smart contracts for sales, devising revenue shares, and managing gas fees — and building presences in the metaverse for creators and brands.
"Minting an NFT is not for the faint of heart. You have to understand things that are endemic to the crypto world that a lot of the folks coming into [Web 3.0] don't understand yet," said Alanna Roazzi-Laforet, CRO and publisher at Decrypt Media and recently appointed head of Decrypt Studios. "There's so many open questions in the space and the answers keep changing. So we help demystify all of that."
Decrypt derives revenue from the studio by receiving a share of earnings on NFT sales and payment for metaverse installations. Right now, Decrypt earns on average about 20% of for-profit NFT sales and 10% of non-profit NFT sales as part of the revenue-share model.
The studio's first two clients were strictly NFT partnerships, including an NFT collection that was created with philosopher and Princeton University professor Peter Singer. His collection was part of a non-profit campaign that combines NFT assets with real-world experiences. For example, one of the four items in the collection was a package consisting of an NFT version of his paper "Famine, Affluence and Morality," as well as a 30-minute Zoom call with him. The proceeds of the campaign's auction, which ended on Dec. 9, will be donated to Singer's co-founded charity organization The Life You Save.
NFTs will not be the focus going forward, however, according to Roazzi-Laforet. A significant part of the business, she expects, will be brands paying for the crypto publisher's assistance in building permanent presences in the metaverse — a.k.a. virtual "brick-and-mortar" stores or venues that live on indefinitely online.
So far, Decrypt Studios claims to have three brand clients in the process of finalizing metaverse deals though Roazzi-Laforet declined to name the companies her team is in talks with, nor share the size of the deals. She added that with the growth of the metaverse business, she anticipates the Studios business will be profitable by the end of 2022 or by the first quarter of 2023, though it is not currently profitable.
While Roazzi-Laforet said the Decrypt editorial team is a completely separate business and is not required to write about the studio's NFT launches, the Decrypt brand can help draw in NFT buyers and collectors who are readers or familiar with the name, giving a leg up to the NFT projects it backs. That said, her team is not doing a ton in the way of outreach for potential buyers because they've had a lot of interest come in already organically.
A lot of the roadblocks for the non-crypto-native artists, for example, who are interested in getting into the digital art space and selling their first NFTs, come from not knowing which platforms to use or how to promote their work to the right buyers once it is up for sale. "If you look at [NFT marketplace] OpenSea right now, there are thousands and thousands of NFTs listed with no bids on them," Roazzi-Laforet said.
That curation aspect can help to secure more buyers for the NFT projects the studio produces, according to David Cohn, head of research and development at The Alpha Group, an in-house tech and media incubator for Advance Local, where he leads blockchain innovation.
Buyers "might even breathe a sigh of relief, if [they're] buying an NFT from an artist [working with] Decrypt Studios because now you can sort of assume that Decrypt Studios is acting as a filter to bring only serious artists on. So in some respects, they're actually acting as a market maker," Cohn said.
Interestingly, this business model centralizes what is meant to be a decentralized way of selling virtual art or bringing your business alive online, but Cohn said that truthfully, most NFT projects are not decentralized as it stands, relying on private marketplaces like OpenSea to reach prospective buyers.
At the end of the day, the production studio is just another instance of professionalization of an industry, Cohn added, saying this will likely not be the only instance of helping brands and creators enter the blockchain.
https://digiday.com/?p=434631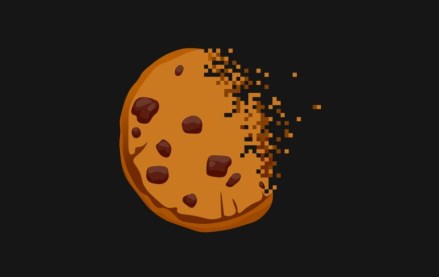 September 21, 2023 • 9 min read
Publishers who attended the Digiday Publishing Summit opened up about their top challenges, concerns and curiosities during closed-door, anonymous town hall meetings.
September 21, 2023 • 4 min read
WBD is seeing ad revenue growth from its YouTube channels and engagement on Threads surpass performance on X.
September 21, 2023 • 4 min read
Powering all of Amazon's hardware is an updated large language model, that could help connected devices actually be smarter.