Media Briefing: The media business's mid-year review
July 7, 2022 • 10 min read
•
•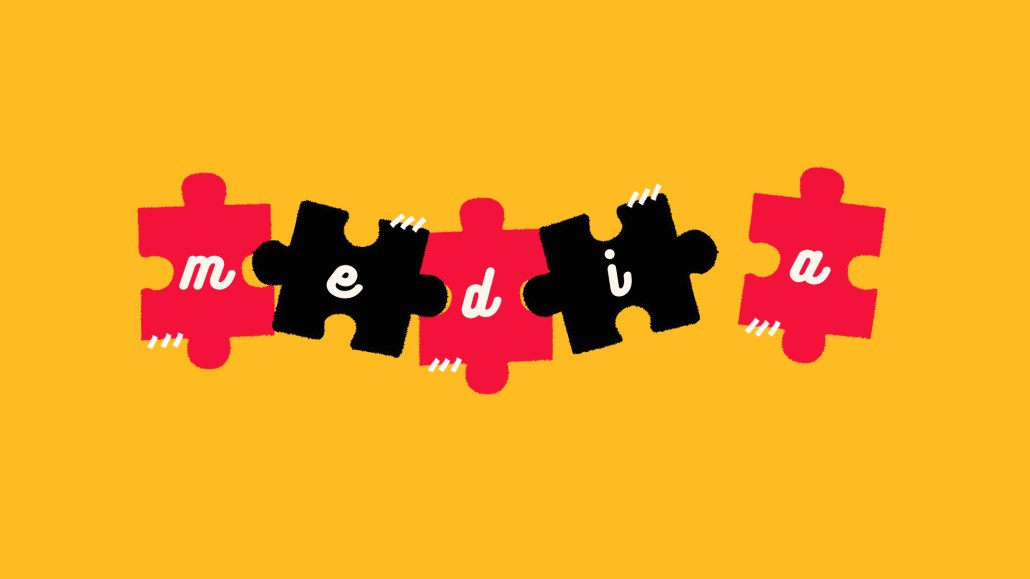 Ivy Liu
This Media Briefing covers the latest in media trends for Digiday+ members and is distributed over email every Thursday at 10 a.m. ET. More from the series →
In this week's Media Briefing, media editor Kayleigh Barber assesses the state of the media business after a first half of the year that has not gone as publishers expected coming into 2022.
Mid-year review
Hiring slows as media companies brace for the recession
Group Black eyes BDG and VMG, TikTok closes up shop and more
Mid-year review
The key hits:
Advertising is taking a hit in the pre-recession panic, but not all categories will be impacted the same way.
Publishers are trying to figure out how to appease some advertising clients with their commerce businesses, including by adding new pricing models and shoppable video placements.
Dealing with personnel is as fickle a task as ever, but hiring freezes, furloughs and layoffs are strategies kept in the back pocket.
This year was supposed to follow 2021 as another year of profit and growth. But at the midway point of 2022, this year is beginning to bear a closer resemblance to 2020 than 2021, thanks to a looming recession and drastic world events.
"Where we are right now is very different to [where] we were two months ago," said one media executive who spoke on the condition of anonymity. "We couldn't have predicted the current state [of] the world, and I think it will be hard to say where we are in the second half."
Despite the uncertainty, some predictions for what the second half of the year holds could be surmised from what publishers have tested throughout the first six months. This includes a decrease in advertising budgets from categories other than the ones impacted in 2020, new strategies for growing commerce businesses, taking a breather from the blockchain and reassessing approaches to how companies maintain their employees. — Kayleigh Barber
Advertising takes a hit
It seems like the moment the word "recession" began being tossed around, certain advertising budgets became a lot less firm.
One early indicator of a recession, according to the media exec, is advertisers pausing programmatic spending. This was the tap that the exec saw advertisers turn off first at the onset of the pandemic, and that same spigot started to seal up this spring.
In BuzzFeed's first quarter 2022 earnings call, the company's CFO Felicia DellaFortuna stated, "In 2021, there was the seasonal uplift that everybody saw in terms of advertising CPMs across the market. And so we are seeing a softening of those CPMs across the programmatic space."
The company declined to talk about how the second quarter has performed in terms of programmatic revenue, but there are advertising categories outlined within its last earnings call, such as technology and CPG, that she said are facing "macroeconomic challenges" and have started pulling back or delaying spending.
Other categories, however, are performing well despite the looming recession, according to some media executives.
"The category that is actually growing is alcohol and liquor, with people being more worried about the state of the world and the future. We also saw a slight increase in [that category during] the pandemic. So it's a similar trend," said one exec.
Unlike the pandemic, travel is a strong category, "despite the financial uncertainty and inflation," due to pent-up demand, the executive added. The recession is also getting people to think more diligently about protecting their assets and wellbeing, making insurance a prominent category in advertising as well.
A different category that's taking a whack is cryptocurrency exchange platforms and blockchain companies, which rose to be top clients for many media companies as fast as they've come crashing down.
Blockchain takes a breather
The cryptocurrency market has taken quite a hit, losing about two-thirds of its value from $3 trillion to about $900 billion. And while, yes, this means that those crypto-focused companies will freeze their advertising spend (if they haven't already done so), publishers who have been experimenting with blockchain technology and NFTs, for instance, are starting to change their approaches to this area of innovation.
Turner Sports is one media company that's been a frontrunner in the NFT race but has started thinking more about the big picture opportunities for blockchain tech — such as investing in its NFT-based video game and looking at ways to unlock exclusive access to people who bought multiple NFTs — after the gold rush of winning thousands, if not, millions of dollars in NFT drops slowed.
Commerce looks down the funnel
Publishers' commerce businesses have been a bit touch-and-go the past several months, with blame being assigned to everything from a return to in-person shopping to supply chain delays to even consumers pinching their pennies ahead of the recession.
"We haven't seen an impact yet, but we're bracing for it from a commerce perspective as we plan for Q4," said Cory Haik, chief digital officer at Vice Media Group. "The conversations strategically have very much been around thinking from a consumer [point-of-view] at a time where money might be tighter. You only have so many dollars to spend, what's the sort of nutrition label of this product to help you make that decision?"
BuzzFeed reported its commerce revenues were off their mark in Q1, falling short of the prediction it would make up 23% of the company's total revenue this year (it's at 12% per its last earnings report). IAC, owner of Dotdash Meredith, also put some blame for the first quarter's less-than-desirable digital revenue performance on readers' migration away from online shopping, per its Q1 earnings report.
But commerce leaders aren't sitting idly by in hopes that those businesses will rectify themselves. Instead, they're testing new pricing models, such as cost-per-click and flat fees, to get new retail brands and merchants in the door as well as guarantee payment while testing new brands, products or trends against their audiences.
Meanwhile, other publishers are looking at livestream shopping and shoppable video as ways to get their audiences buying and to win new advertising business that's focused on lower funnel, conversion-oriented campaigns.
As Haik said, Vice Media Group's commerce revenue hasn't indicated any slowdown yet, with this business increasing in revenue 40% in the first half of 2022 as compared to the first half of 2021. But time will tell how significantly consumer habits and advertising budget decreases will impact this business as the fourth quarter approaches.
Return to office rigamarole
Fears of catching COVID in an office, or being liable for its spread, have seemed to subside for publishing executives as several media companies have reopened their doors. But there is still a balance that needs to be maintained regarding how many days per week employees are expected to commute and what returning to a central meeting point means for hiring out-of-state talent.
Another unique challenge is figuring out what the return to office means for recently combined companies who've participated in the M&A race. Dotdash Meredith, for example, is giving its New York City-based employees the option to work from either Dotdash's office or Meredith's office a minimum of three days per week, which are approximately a 15-minute walk from each other in downtown Manhattan.
Other media companies are passing the buck of the responsibility down to team leaders to decide when and how often their employees come into the office. Unions have other opinions on how the return to office should be handled, with an emphasis on preserving employees' rights to work remotely.
Layoffs and hiring freezes
In reaction to the pandemic, several media companies enacted hiring freezes, furloughs and layoffs to cut one of the most significant costs of running a business: salaries and benefits.
It's still very early days in what is likely to be another recession, but it's likely that the executives who wrote the playbooks for managing personnel costs in spring and summer 2020 are consulting those pages once again.
Just look at last month when Substack laid off 14% of its staff and Food52 cut 21 (or 15%) of its employees across the company while also moving the media company's content team and part of its creative team to a 32-hour workweek in exchange for 20% less pay.
The writing could be on the wall, but more on that below…
What we've heard
"We launched our combined sales offering in April, [and] since then, we have a combined sales team, we have a combined sales support team that really has one seller per client."

— BuzzFeed Inc. COO Christian Baesler
Hiring slows as media companies brace for the recession
A number of media companies are slowing down hiring, citing the economic downturn and recession on the horizon.
Vox is "putting recruiting for certain roles on hold," a spokesperson said.
Insider has slowed down its hiring "in response to the downturn in the economy," according to a spokesperson, as The Daily Beast previously reported.
Vice Media Group has reportedly slowed down on new hires (Vice declined to comment further).
BuzzFeed slowed hiring up until April but has since resumed its regular hiring process, a spokesperson said.
More selective hiring processes
Some of those companies are adjusting their hiring plans by focusing on certain roles or departments.
Vox is "reprioritizing" its open roles, to be "cautious given the uncertain economic climate and ahead of a potential recession," a spokesperson said. In addition to holding back on filling some open roles, the company is "reevaluating all our non-committed spend," such as vendors and travel, to focus on key parts of the business. The Vox spokesperson declined to say which roles were being prioritized.
Insider adjusts its hiring and investment plans every quarter, a spokesperson said. New open roles are based on "strategic considerations" throughout the company, and not on level of seniority, they added.
BuzzFeed was focused on "critical" hires from January to April, following the company's acquisition and integration of Complex Networks in December 2021 and a revision of the company's budget for 2022 "to bring them in line with updated revenue forecasts and market trends," a spokesperson said. The company implemented a hiring process where only critical roles — determined by a department head or team leader — would be approved by the finance department. BuzzFeed is in the middle of a buyout process for some BuzzFeed News employees and cut about 30 positions in other parts of the company. The spokesperson did not say how many employees had taken the voluntary buyout by publishing time.
Not (yet) a full-on hiring freeze
However, not all companies have decided to scale back their hiring goals. The Washington Post, Forbes and Bloomberg are actively hiring (the latter has added three people to the Bloomberg Green team this year, with plans to hire a few more).
Data from LinkedIn and Indeed show journalism job postings are still up overall. LinkedIn's monthly Workforce Report showed hiring in the ​​technology, information and media industry was up 17.5% year-over-year in May 2022 and up 2.1% compared to April 2022. According to data shared with Digiday from Indeed, journalism job postings are up nearly 90% from May 2021 to 2022. – Sara Guaglione
Numbers to know
30%: Percentage by which Meta plans to reduce the number of engineers it will hire this year amid the economic downturn.
1,000: Number of U.S. media jobs that have been cut between January and May 2022.
31%: Percentage share of surveyed U.S. adults who said they regularly get their news from Facebook, topping other platforms including YouTube, Twitter and Instagram.
What we've covered
BuzzFeed boasts confidence in its diversified business seven months after going public:
BuzzFeed Inc. COO Christian Baesler said the BuzzFeed-Complex Networks merger should help the media company amid the economic downturn.
In April, the company combined its ad sales teams into a single organization.
Read more about BuzzFeed here.
Gannett reviews employee blowback to social media policy memo after Roe overturn:
After the Supreme Court overturned Roe v. Wade, Gannett barred its journalists from taking a public stance on the ruling.
Gannett employees said they were disappointed by the company's handling of the situation.
Read more about Gannett here.
Bloomberg Green's expansion increases its service-oriented coverage:
Bloomberg's environmental vertical is expanding with a new video show, podcast and sub-verticals.
Bloomberg Green is investing in more service-oriented journalism.
Read more about Bloomberg Green here.
What we're reading
Group Black eyes deals for BDG and Vice Media Group:
The Black-owned media collective is in talks to acquire potentially a majority stake in BDG and is also considering a purchase of VMG, according to The Wall Street Journal.
TikTok closes up Shop:
TikTok has canceled its plan to expand its live shopping product TikTok Shop to the U.S. and Europe after the program struggled in the U.K., according to Financial Times.
The New York Times adds The Athletic to its subscription bundle:
Subscribers to The Times' all-access digital subscription now receive access to The Athletic at no extra charge, as part of the news publisher's broader recent push to bundle subscriptions, according to Nieman Lab.
Wired employees schedule a strike:
Wired's editorial union has said its 65 members will go on strike during Amazon's Prime Days shopping event if the union and Condé Nast don't agree on a contract by July 12, according to Axios.
https://digiday.com/?p=454410
October 2, 2023 • 1 min read
•
•
The publishers who attended DPS were focused on the potential upsides of applying the technology to their operations while guarding against the downsides.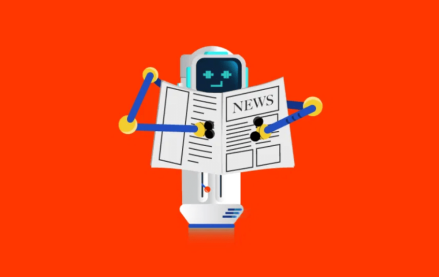 October 2, 2023 • 4 min read
•
•
Now that ChatGPT users can surf the internet for information, some publishers are reconsidering the weight of the issue.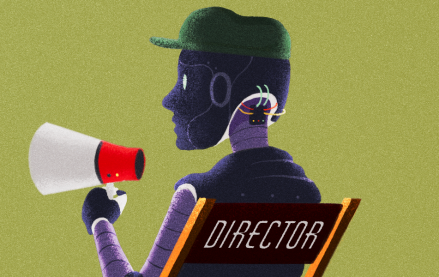 October 2, 2023 • 5 min read
•
•
As Meta makes celebrity-like chatbots, ChatGPT learned to "hear," "see" and "speak" while Spotify is piloting AI-translated podcasts.