How media companies are handling the return to office — post mergers
April 14, 2022 • 5 min read
•
•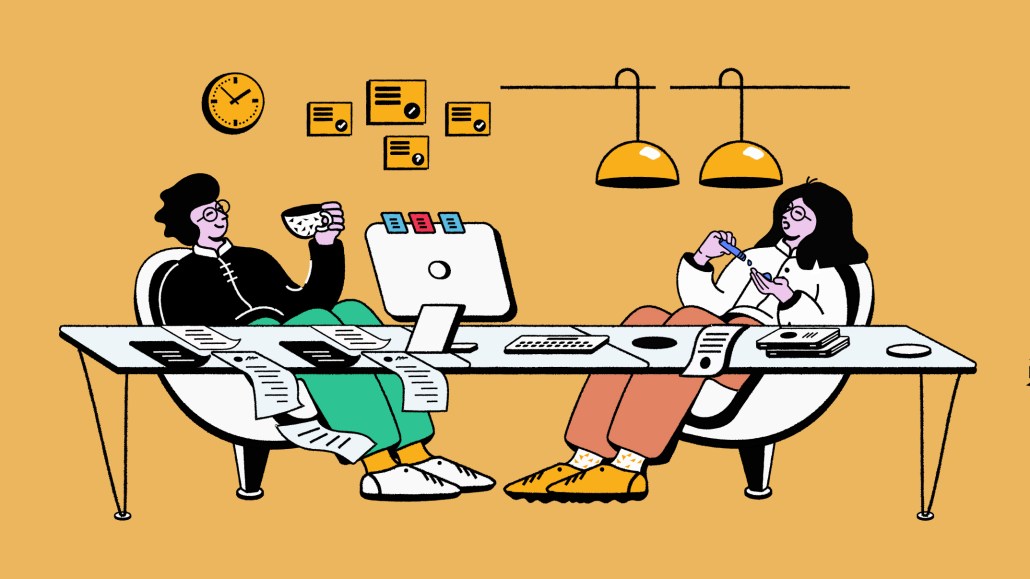 Ivy Liu
Now that the wave of omicron COVID-19 cases has ebbed, media companies are re-opening their offices. Some — from The Washington Post to Hearst — are requiring employees to be in the office certain days a week. But what does the return to office look like for publishers going through a merger?
Employees at companies that have merged, been acquired or acquired another company during the pandemic are not only needing to adjust to office life after two years of working remotely, but they also must acclimate to changes associated with the integration of two companies, such as differences in corporate cultures and policies. Digiday looked at how return to office policies were being implemented at BuzzFeed Inc., Dotdash Meredith and Vox Media.
"Post-merger integrated companies have a hard time holding onto the employees that they really want to keep for so many reasons," said Ava Seave, principal at consulting firm Quantum Media. She cited challenges such as combining different company cultures and changes in reporting structure. "In my experience, people in this situation are unsettled and distracted for months and months. Coming back to the office after the pandemic is also a gigantic change that people may not like," she added.
With all the changes impacting employees after a merger and while implementing a return to office, "executives should put all of the unpleasantness into one package," Seave said.
In other words — rip off the band-aid.
BuzzFeed/Complex
BuzzFeed Inc. — which now includes BuzzFeed, Complex Networks and HuffPost — has adopted a voluntary hybrid model. Some teams decide to come in on specific days of the week to see each other in person and have group meetings, but attendance in person is not required, a spokesperson said. Since Feb. 28, anyone who is in a role that does not require them to be in the office can continue to work remotely, according to a Feb. 17 email that chief people officer Katie Sitter sent to BuzzFeed employees and that was shared with Digiday.
The central teams at Complex serving the company as a whole — including sales, tech, PR, legal and HR — now come into the BuzzFeed office at 111 E. 18th St. in New York City. Other employees have continued to work at the Complex office at 229 West 43rd St. The latter group includes those Complex employees working on individual brand verticals and shows, which have their own production spaces, such as "First We Feast" and "Sneaker Shopping," the spokesperson said. Employees at HuffPost have moved into BuzzFeed's office.
BuzzFeed does not expect to reverse any of these plans this year, Sitter said in the email.
Employees who work in facilities, office services, security, IT, studio operations, culinary and certain production staff at BuzzFeed Inc. now come into the office regularly, according to the email.
A $125 per month stipend introduced in Sept. 2020 to help employees upgrade their home offices was adjusted to $75 per month. New employees hired after March 1, 2022 receive a one-time $300 bonus to help them set up their home office.
Dotdash Meredith
Dotdash Meredith's return to the office began last week, with a hybrid schedule requiring employees to come into the office three times a week.
In New York, Dotdash's office at 28 Liberty St. and Meredith's office at 225 Liberty St are less than a 15-minute walk from each other. Team members have the choice to work from either office, a spokesperson said.
A Dotdash Meredith video editor who asked to remain anonymous said they remember management announcing in December 2021 that, following the merger of Dotdash and Meredith, the combined company would adopt Meredith's return to office plan requiring employees to come into the office a set number of days a week.
However, the Dotdash Meredith employee said they haven't adhered to the requirements and have only gone into the office twice. Their boss has been lenient with allowing employees to work from home, the employee said.
"I'm in a privileged position where the guidance is vague enough that at least my understanding is I can get away with not being there three days a week," the employee said. However, "a lot of people are going into the office, because they rightfully fear the consequences of what might happen if they decide not to do that," they added.
When the Dotdash Meredith employee went into the office for the first time, there was a large poster board on an easel with color-coded sections designating where different teams should be seated. However, the employee said desks were not assigned and workers were able to choose where they wanted to sit. They said it's "taking some time getting used to" coordinating with teams to work from the office on the same days and in the same areas of the office. "We're kind of figuring it out," they said.
The Dotdash Meredith employee noted it was "dead quiet" last Thursday when they went into the Meredith office, but was "a little bit busier" when they went in this week. Not many people were wearing masks (though the employee did) and proof of vaccinations was required to go into the office, they said.
Group Nine/Vox Media
Vox Media's offices (including Group Nine offices) are open at 50% capacity for use on a voluntary basis, with the exception of a small number of roles that are required to be in the office, a spokesperson said. Employees have the choice to work from any Vox Media (or Group Nine Media) office. There have been no major changes to offices since Vox Media acquired Group Nine in Feb. 2022.
Hoteling software to allocate desk space is being used by employees at BuzzFeed Inc., but not at Dotdash Meredith or Vox Media.
https://digiday.com/?p=445085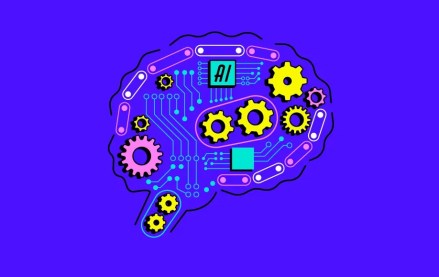 December 11, 2023 • 5 min read
As Google and Meta roll out new features, startups like Runway are finding new ways to compete for enterprise clients.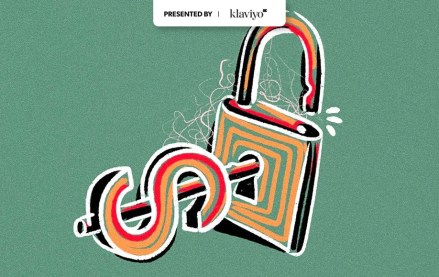 December 8, 2023 • 5 min read
Future plc's CFO Penny Ladkin-Brand announced on Thursday that she is stepping down, as the U.K.- based media company reported declining revenues and a new two-year investment plan to get back to growth.
December 7, 2023 • 13 min read
In this week's Media Briefing, publishing executives share how the task forces they created earlier this year to oversee generative AI guidelines and initiatives have expanded to include more people across their organizations.