Media Briefing: Publishers and media unions are still haggling over office-return plans heading into the summer
May 19, 2022 • 10 min read
Ivy Liu
This Media Briefing covers the latest in media trends for Digiday+ members and is distributed over email every Thursday at 10 a.m. ET. More from the series →
In this week's Media Briefing, senior media reporter Sara Guaglione reports on how unions at some major media companies are pushing back against publishers' return to office mandates, with The New York Times Guild seemingly netting a victory on Wednesday.
Returning to the negotiating table
The opportunities for publishers to sell brands on live shopping
Candle Media's ATTN: grab, newsroom leaders' silence stance on Roe v. Wade and more
Returning to the negotiating table
The key hits:
Media unions at The New York Times, Hearst, NBC News and Dotdash Meredith continue to push for work-from-home flexibility and against return-to-office mandates.
The unions claim management needs to negotiate the terms of these policies before they can be enacted.
These publishers reiterated their commitment to the health and safety of their employees, and many claimed that perceived return to office mandates are not the case.
The New York Times notified employees yesterday that its mandatory office return set for June had been put on pause. The announcement could be seen as a (temporary) victory for the Times' union, which is among the media unions that are pushing back against media companies' return to office mandates. And it seems to be at another turning point for New York City: health officials there established a "high Covid alert" for the area on Tuesday, but did not go so far as put another mask mandate in place.
The unions, which are represented by the NewsGuild of New York and the Writers Guild of America, East, claim that management at these publishers must first negotiate the terms of a mandatory return to office policy with the unions before they can be implemented. Management at these companies, on the other hand, reiterated their commitment to employees' health and safety and work flexibility.
Back in January, Digiday reported on the return to in-person work shaping up to be the latest battleground for media unions. Four months later, this still seems to be the case at a number of unions, as members continue to negotiate on issues such as RTO mandates and extending work-from-home flexibility, and companies urge employees to come back into the office this summer.
The New York Times
Like the other media unions, The New York Times Guild, which is affiliated with the NewsGuild, took to Twitter to push back against The Times' mandatory return to office set for June 6. The union carried out a social media campaign against this decision, with members tweeting the same message on April 21: "The @nytimes is pressuring us to return to the office in June. But RTO must be agreed on with @NYTimesGuild as part of our contract. I hope management comes to the table today ready to fairly negotiate on all the issues that matter to us, including wages, benefits and RTO."
On Wednesday afternoon, The Times sent a note to staff announcing a pause to its return to office plan, due to "the city's guidance and the advice of our health experts," according to a copy of the memo that a Times spokesperson shared with Digiday. The company also said it is "now strongly recommending that employees wear masks in common areas," such as elevators, meeting rooms, restrooms, and pantries and in "other areas where social distancing is not possible."
Negotiations between the union and management are ongoing, a spokesperson for NewsGuild of New York said.
Hearst
Hearst requires employees to come into the office two days a week (either on Monday and Tuesday or Wednesday and Thursday, depending on assigned teams.) Managers are responsible for ensuring employees are coming into the office on their designated days. However, Hearst Union, which is affiliated with WGA, East and represents Hearst Magazines' editorial, video, design, photo and social staff, is still bargaining with the publishers on RTO terms, according to a Hearst Union member.
Hearst and Hearst Union are "haggling over a few important items in our RTO proposal, including the terms of severance for those who cannot be vaccinated for medical reasons, work-from-home flexibility, COVID testing and tracking parameters, and alternate means of joining in-office meetings," the union member said.
Hearst Union tweeted on May 12 that it had made progress at the bargaining table. The union got "in writing" that management will provide hand sanitizer and masks in the office, said a member of Hearst Union, who said many of the dispensers weren't working and masks were difficult to find. (A Hearst Magazines spokesperson said hand sanitizers and masks have been available at the office since July 2020.)
"Our building population is fully vaccinated and through all of our return to office planning, the safety and well-being of our employees has remained our top priority," the spokesperson said.
NBC News
Unions like the NBC Guild, which is affiliated with the NewsGuild of New York and represents digital news employees at NBC News, have made some progress in their calls for continued work flexibility.
NBCU News Group members are currently able to go into the office voluntarily, an NBC News spokesperson said. In a network-wide town hall to all employees in January, Cesar Conde, chairman of the NBCUniversal News Group (which includes NBC News), reiterated that the plan was to continue to allow employees to come into the office voluntarily and that eventually, the company would transition to a hybrid, flexible working environment, according to remarks shared with Digiday.
However, the NBC Guild tweeted on April 26 that NBC News management had asked two teams in the streaming division to be back in the office the first week of May, which was confirmed by an NBC Guild member. The union shared its stance on Twitter: "We urge @NBCNews to retract any RTO mandates, stop pressuring employees to return, reiterate a commitment to its bargaining obligations, and engage in good faith at the bargaining table with a substantive counter proposal on remote work." A day later, management walked back its request for those two teams to work from the office, the NBC Guild member said.
When contacted for comment, an NBC News spokesperson said: "We remain committed to a flexible and hybrid workplace. There is not, and has never been, a mandate or mandatory return to the office."
Negotiations are ongoing around a return to office plan for union members, the NBC Guild member said. "We want to see a plan for how this will work, but we haven't seen it yet. [Management] hasn't given us a plan yet — they've only described it in loose terms," they said.
Dotdash Meredith
At Dotdash Meredith, there is a disagreement between the union and management on the flexibility of the company's work-from-home policy. In an email sent to Dotdash Meredith employees on March 23 — a copy of which was shared with Digiday — CEO Neil Vogel wrote, "The default number of days to be in the office is three days a week. These can be days of your choosing. This is NOT an edict that applies to everyone — individuals and groups may have different arrangements."
But the Dotdash Meredith Union claims company management imposed a return-to-office plan without reaching an agreement with the union. A Dotdash Meredith spokesperson declined to comment on the record regarding the flexibility and enforcement of its return to office policy. While the office return policies are flexible, it's up to individual managers to set expectations for employees' in-office attendance, a Dotdash Meredith employee said.
"I'm in a privileged position where the guidance is vague enough that at least my understanding is I can get away with not being there three days a week… [My boss] is providing some leeway for me and others on the team," the employee said. — Sara Guaglione
What we've heard
"Our tech clients continue to be challenged by supply chain constraints. CPG and retail are battling similar challenges while also navigating rising inflation. As a result, some advertisers are pulling back or delaying spending. Further, these market-wide issues are dampening the typical seasonal lift in pricing we would expect from Q1 to Q2, presenting some headwinds to programmatic advertising revenue."

— BuzzFeed CFO Felicia DellaFortuna during the company's Q1 2022 earnings call on May 16
The opportunities for publishers to sell brands on live shopping
Brands aren't necessarily prioritizing livestream shopping, but the results from the experiments they have done indicate openings for publishers to not only boost brands' shoppable audiences but also help brands to manage the operation of live streams and avoid brand safety pitfalls.
"From a financial perspective, since it's quite new, it's not a top priority. But I think when you add it all up, and you look at the value that it brings to create a community and a sense of trust and an emotional connection, it's very high up on the list for us," said Janna Ronert, founder of IMAGE Skincare, which has been producing shoppable live streams for its products about once a week for the past 18 months.
IMAGE Skincare's live streams have all been hosted through Bambuser, a live stream shopping vendor, and published on the company's website. While this has worked in getting around 1,000 viewers on average, according to Ronert, working with a publisher is attractive if it can help the brand to increase its potential audience size as well as to get new talent, like celebrities or makeup artists, in front of the camera.
Working with publishers on live stream shopping campaigns is also appealing to brands that don't have the time or staff to figure out the operations of a live stream, but do want to get into this genre of commerce, according to Seth Hargrave, CEO of media buying agency Media Two Interactive.
Brand safety is a concern among brands eyeing live shopping. During the Digiday Commerce Week Town Hall on Tuesday — conducted under Chatham House Rule so Digiday could share what was said while maintaining the executives' anonymity — an attendee said they had tested livestream shopping twice through commerce platforms and had brand safety issues in each instance. In one case, an influencer did not speak accurately about the attendee's products, and in the other, the brand hosting the live stream did not align with the attendee's brand values.
Having the authority and editorial oversight that comes from a publishers' live stream shopping product "would help offload the production and offer a better production value," said the participant, and as long as "who's watching it [is a] right fit, it feels like a fantastic opportunity." — Kayleigh Barber
Numbers to know
>14 million: Number of active digital subscriptions across The New York Times, The Wall Street Journal and The Washington Post.
100,000: Number of people who signed up for a Vogue email newsletter in the week following its Met Gala coverage.
$300 million: How much money Recurrent Ventures has raised in its latest funding round.
What we've covered
BuzzFeed Inc. revenue up by 26% despite hits to commerce business, expects similar momentum in Q2:
BuzzFeed's advertising and content revenue increased year over year in the first quarter of 2022, but its commerce revenue dropped.
The company expects Q2 revenue to top $100 million, but its programmatic ad revenue will face some headwinds.
Read more about BuzzFeed's Q1 2022 earnings report here.
Inside Hearst UK's multi-pronged approach to third-party cookie replacements:
Hearst UK has tested cookie alternatives ranging from 50,000-person audience panels to newer options like clean rooms and data matching.
The publisher's head of commercial strategy and insight Faye Turner and head of digital Ryan Buckley were the guests on this week's Digiday Podcast.
Listen to the latest Digiday Podcast episode here.
How the layoffs at Upcomer show the challenges of public ownership in esports media:
A year after acquiring dormant esports media outlet Upcomer, Enthusiast Gaming laid off the bulk of its editorial staff.
The parent company's executives repeatedly reset the publication's goals, requiring Upcomer staff to hit metrics that they felt were nearly impossible.
Read more about esports media layoffs here.
Podcast production companies and platforms pitch diverse audiences and ad targeting improvements at IAB's Podcast Upfront:
The IAB forecasted podcast ad revenue to surpass $2 billion in 2022.
The podcast industry is fully embracing dynamically-inserted ads.
Read more about IAB's Podcast Upfront here.
What we're reading
Candle Media's ATTN: grab:
Former Disney executives Kevin Mayer's and Tom Staggs' media company Candle Media has agreed to pay $150 million to acquire digital video publisher ATTN:, according to Axios.
Newsroom leaders' silence stance on Roe v. Wade:
News outlets including Axios, NPR and Vox asked their journalists not to share their personal opinions on abortion following Politico's report on a Supreme Court draft opinion to overturn Roe v. Wade, according to Vanity Fair.
Bloomberg's latest subscriber count:
Bloomberg Media now has 380,000 subscribers, according to Adweek. That figure is up from 370,000 subscribers in March, and roughly two-thirds of Bloomberg's subscribers pay full price for a subscription.
https://digiday.com/?p=448599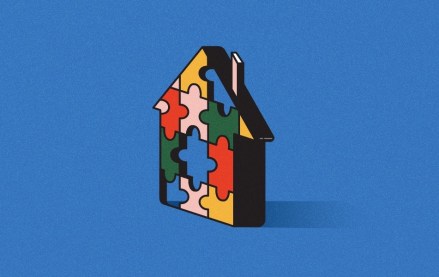 September 22, 2023 • 4 min read
Apartment Therapy's president Riva Syrop took the stage at the Digiday Publishing Summit to discuss the convergence of commerce and sponsorship revenue within its Small/Cool event.
September 22, 2023 • 4 min read
Media execs took stage at the Digiday Publishing Summit to discuss the growing importance of ROI in ad campaigns this year.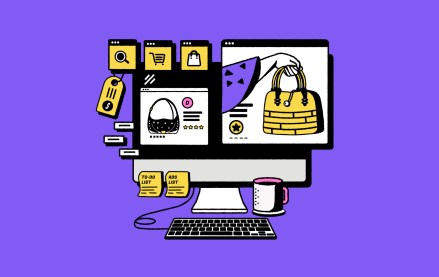 September 22, 2023 • 4 min read
CEO Satya Nadella said AI assistants will be as ubiquitous as PCs and will help users navigate across apps, operating systems and devices.