'The juice is not always worth the squeeze': Publishers evaluate cost-per-click pricing models in their commerce businesses
June 27, 2022 • 7 min read
•
•
Ivy Liu
The first quarter of 2022 wasn't the most successful for some publishers' commerce businesses. But a few media companies are hoping to avoid this downward trajectory with new pricing models for affiliate deals. Execs hope this strategy will to bring in more retail partners and take advantage of their audiences' changing online shopping habits.
Called cost-per-click (CPC), this pricing model awards a publisher a small fee from a retailer based on the amount of traffic it refers to the brand's website or product page, regardless of whether that reader actually made a purchase. This, on average, earns a publisher less revenue than they would get from a more traditional affiliate commerce model, like cost-per-acquisition (CPA), where the publisher earns a commission on any purchases made from the links in its coverage. A CPC deal earns publishers on average $3,000 to $5,000, according to several execs.
But attracting new retail brands makes up for any potential revenue loss, according to execs with Vice Media Group and Leaf Group's Hunker, which are each experimenting with the CPC model. It also gives publishers new insights, including which emerging trends and products consumers are interested in before they reach the point of purchase. Not all commerce sites, like The New York Times' Wirecutter, however, are convinced. The Times' team has opted for a CPA model, with leadership believing that a CPC model requires too much work from its team because of how involved direct deals with retailers can be.
Weighing the cost
Wirecutter's executive director of commerce, Leilani Han, estimated that CPC pricing earns publishers, on average, $3,000 to $5,000 per month per deal and that amount was not worthwhile. Han did not disclose what an average CPA deal earns for the company, but they tend to be much higher, depending on the commission rates and the prices of the products from each retailer.
"The workflows that are involved with us actually setting up a new partner, and getting them onto the site and optimizing with them, there's a fair amount of manual work involved. And so for us to be doing that with a brand that's going to be on a smaller scale-side, we really have to look at what the opportunity cost is relative to our internal resourcing," said Han. "The juice is not always worth the squeeze."
Hunker on the other hand is in the early phase of testing CPC pricing, but only uses it when it's run through the same affiliate management networks that CPA models operate on. That's because of how easy it is to toggle between CPC and CPA pricing structures based on narrower factors like product or distribution channel, unlike a direct deal with a retailer, according to Eve Epstein, svp and gm of Hunker.
For example, platforms like social media tend to see more clicks from consumers and fewer conversions, so Epstein said it makes sense to test CPC pricing there, versus allowing CPC pricing across all of the distribution platforms, like newsletters and the website.
"It's incredibly important that [these tests] remain a quasi editorial practice because I think it requires that level of understanding of what our audience responds to and understanding intent," said Epstein.
CPC rates are also significantly lower than CPA commission rates, Epstein added, though did not disclose exactly what the average discrepancy is, but she said a lot of money can be left on the table if CPC deals are overused or used on the wrong platform.
That ballpark of $3,000 to $5,000 is accurate for CPC deals at Vice Media Group as well, according to chief digital officer Cory Haik, though she justifies the lower revenue point with the added value of insights and data learned from measuring audience response to the products, brands or trends that are covered within that commerce content.
"If you do [these deals at a high] volume, it adds up. But it's also, from a strategic perspective, more meaningful to say, 'This is interesting to our audience, this is a product we would pursue in a different way,'" said Haik.
Currently, the lion's share — roughly three quarters — of Vice Media Group's affiliate revenue comes from CPA deals, said Haik. The next largest contributor comes from flat-fee deals, which from Q1 2021 to Q1 2022 increased by almost 1,000% in the number of deals executed, and CPC deals make up the remainder, she added. Overall, the company's commerce revenue is up 40% year-to-date from the same period in 2021.
Bringing in new brands
Haik said her team first started testing CPC pricing eight months ago within Refinery29's commerce business as a way to work with new brands and smaller retailers that are not a part of affiliate networks or don't distribute through marketplaces like Amazon.
And for a company like Vice Media Group, many brands that would be of interest to its audiences are newer or trendier, and they want a brand like Refinery29 to test new products and retailers as they emerge, Haik added. So by restricting itself to only working with large retailers in affiliate networks, it limits the potential for commerce revenue earned from covering smaller brands.
"Something that's new and we might not have a 100% favorable review, we'll do a cost-per-click [deal] because at the end of the day, the audience will decide if … it's worth their [money] or not," said Samantha Baker, vp of commerce and partnerships, who spoke about this model during Digiday Media's Commerce Week event last month.
The data learned from clicks to those smaller brand sites is also valuable to Haik's team as well.
"[CPC] allows us to see, is this a retailer that's interesting? Is there any audience connection there? And then [if there is], we can maybe restructure that deal in a different way. So it's a great environment to kind of test and learn," Haik said, adding that eventually these brands can be pulled up to a higher yield CPA model if the CPC tests are successful.
To date, R29 has been the only brand under Vice Media Group that utilizes CPC pricing because it provides the most learnings at scale, Haik said.
The marketing play
Other retailers have asked for CPC pricing as a cheaper alternative to digital marketing, or as a way to avoid restrictions on platforms like Facebook and Instagram.
Categories considered more "taboo," such as sexual wellness, tend to ask for CPC rates, Baker said. "Those brands might not be able to traditionally advertise so they're looking for awareness, not even necessarily conversion [from these deals]," she said during the event.
What you don't get from CPC rates is insights on what content led to conversion, however, which is one of the most important success metrics to Wirecutter's core business priority: driving commerce revenue.
"It's a good way [for small brands] to get some skin in the game and to be able to access some publishers that [they] might not be able to otherwise. But I don't know that there's really that long term value there, either," said Han. "For them, they're going to have very limited data on whether or not that clip is actually driving performance. It could totally blow out a budget if you don't know what's actually driving success."
For the small- to mid-market retailers earning under $1 million per month that Ben Zettler, a digital marketing and e-commerce consultant, works with, they are getting hit by increased CPMs for digital ads on Facebook and Instagram without seeing conversions increase, making this form of marketing unsustainable, he said. Affiliate marketing is an alternative avenue to reaching readers, but it comes down to whether this is something retailers with less budget flexibility will trust to move the needle.
"Affiliate marketing is hard because you can end up giving a lot of revenue and commissions where you don't necessarily intend to," Zettler said. "The types of brands that I see that go for the awareness plays are not the mid- to low-tier brands. [Those] brands are going to say, 'OK, I have $5,000 [for marketing], how much money am I making from that.'"
This article has been updated to reflect that, when discussing the value of CPC-based commerce deals, Han provided an estimated range for publishers generally. A previous version attributed the range to Wirecutter's own experience.
https://digiday.com/?p=452840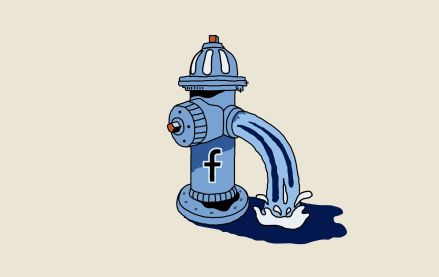 October 4, 2023 • 5 min read
•
•
Publishers are still feeling the effects of a change Facebook made in May that caused a steep decline in referral traffic. Nearly four months later, publishers aren't sure when — or if — that traffic will come back.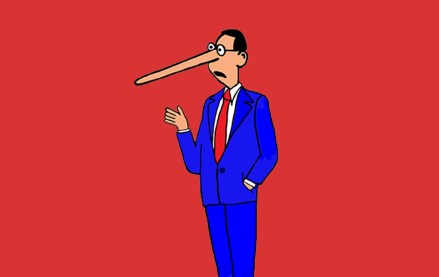 October 3, 2023 • 7 min read
•
•
A new definition for MFAs is available but the vague nature of the guidelines is leading to a lack of standards that might prevent adoption.
October 2, 2023 • 1 min read
•
•
The publishers who attended DPS were focused on the potential upsides of applying the technology to their operations while guarding against the downsides.