Media Briefing: Publishers continue to push advertisers to check out their shoppable video pitches
May 12, 2022 • 12 min read
•
•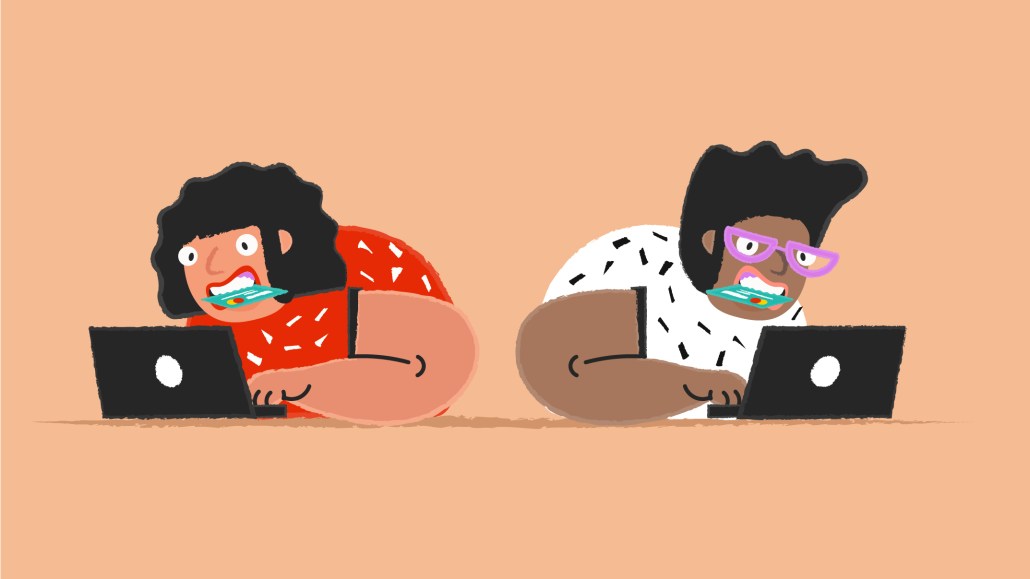 Ivy Liu
This Media Briefing covers the latest in media trends for Digiday+ members and is distributed over email every Thursday at 10 a.m. ET. More from the series →
In this week's Media Briefing, media editor Kayleigh Barber checks in on how publishers' attempts to win over advertisers with their shoppable video and livestream shopping programs are going.
Market check: shoppable video
Goodbye to embedded podcast ads
Meta's latest news publisher pivot, The Guardian's newsletter strategy and more
Join us virtually for the Digiday Commerce Publishers Forum taking place next Thursday at 12 p.m. ET. where you'll hear from leaders at BuzzFeed, Vice, Vox Media and more. You'll also gain access to the Commerce Week Town Hall happening next Tuesday at 11 a.m. ET.
Market check: shoppable video
The key hits:
Ad buyers are interested in both shoppable video and livestream shopping, but publishers will have to compete against platforms to win deals.
Condé Nast is boasting a slate of new shoppable shows that are tied to existing franchises in order to win over advertisers.
Vice Media is hoping to earn one-third of its revenue from commerce by 2024 and is looking to livestream shopping as a vehicle for achieving that goal.
Shoppable video has been touted by some retailers, publishers and platforms as the next big trend in online commerce in the U.S. for a couple years now, especially as livestream shopping has become a nearly $300 billion business in China. But the slow adoption rate from audiences, as well as advertisers, may indicate that additional value is necessary to get all parties on board.
And after the Newfronts, it's clear that publishers and platforms are eager to prove to advertisers that the time is now to jump into the shoppable video and livestream shopping space, using existing IP and innovative ad spots to sweeten the deal.
During last week's hoopla, Condé Nast announced a new slate of shows with shoppable capabilities and streaming platforms like Roku announced new ad spots that allow readers to buy products from their TV screen. Meanwhile, publishers like Vice Media and BuzzFeed are leaning harder on innovative commerce offerings like live streaming, as a means to increase affiliate commissions and be seen as an authority in product recommendations.
But all of this experimentation could in vain if brands aren't willing to back these projects with advertising revenue, especially since affiliate commissions have wavered a bit in the past few months due to supply chain issues and consumers returning to in-person shopping.
It begs the question — can publishers that are bullish about video commerce convince advertisers and ad buyers that their approaches to live shopping and shoppable video are worth paying for in ad campaigns?
Finding the 'natural next steps' in the buyers' journey
Vice Media's chief digital officer Cory Haik noted that advertisers are more willing than ever to include written commerce integrations into their digital media buys.
From the first quarter of 2021 to the same quarter in 2022, Haik said the number of brands that have come to Vice Media asking for direct affiliate deals in written commerce content has increased by nearly 1,000%, which she said indicates that having more direct-sold opportunities in the commerce space for brands would be a strong growth opportunity in this business. Ultimately, her goal is to turn commerce into an equal revenue stream alongside advertising and consumer revenue (subscriptions and membership) by 2024.
Haik is hoping that both consumers and advertisers alike see what she considers to be the "natural next steps" of the content to shopping journey — livestream shopping — and Vice Media's i-D Magazine is one brand that she said will help achieve that goal.
Both the luxe nature of i-D, which increases the price points of items the brand can try and sell to its readers, and the different platforms i-D has honed an audience on, like TikTok, makes it ripe for commerce experimentation, she said.
During Paris Fashion Week from Feb. 28 – March 8, i-D was paid to live stream all but one of the fashion shows on TikTok to its 220,000 followers through brand deals with the fashion houses, which included Bottega Veneta and Burberry. The natural next step, she said, is to work with the brands to include links to buy the items as they walk down the runway, which is something that the company is hoping to launch in the second half of the year. 
Where do buyers stand?
Video commerce is appealing to Seth Hargrave, the CEO of media buying agency Media Two Interactive, mainly because of the ability to attribute the content to product sales for advertisers.
"Shoppable video actually creates an opportunity to track the value of video [in a way] that's a lot closer to the point of sale. So the ability to track return on your advertising spend or your return on your investment is going to be much greater with this particular format," said Hargrave, adding that video is typically viewed as an upper-funnel format when it comes to media planning.
That said, the type of advertiser — be it a big box retailer with thousands of skews or a smaller merchandise brand with 20 to 30 products available for purchase — is going to impact the approach taken to live stream shopping and shoppable video, he said.
While a smaller merchant might want to incorporate some storytelling or a narrative that could lift the entire brand, something Hargrave said a publisher is capable of doing in its programming, bigger retailers might pursue a relationship with a platform like Amazon Live or Roku because they just want to focus on a select number of products and driving conversions rather than building brand awareness.
The Amazon Lives of the world are also good experimental grounds for seeing how a lot of different products perform in live shopping, Hargrave said. It is also the starting place that he and his clients are targeting when planning their first campaigns tied to live stream shopping video. To date, none of his clients have actually activated in the live shopping space, but it is an area of focus in the next couple of quarters to test out before the fourth quarter holiday commerce rush hits.
The product category is also a big factor in whether or not a buyer will consider shoppable video.
"For higher ticket items, where more education/explanation is needed or items like skincare/makeup where consumers are craving that deeper content and opportunity for interaction, our clients are more interested in diving in," said Allysun Lundy, vp and head of retail media strategy at Publicis Commerce. Chocolate or cereal marketers on the other hand might not be as successful in getting the conversions in the moment because consumers aren't used to online shopping for these products.
But ultimately, publishers are going to need to prove their value in order to get brands to partner on their video commerce offerings, according to Lundy.
Using franchises to test shoppable video
The idea of shoppable video is not a new one for the Condé Nast. For years the company has poked at shoppable video capabilities in pitches to advertisers at the NewFronts and Condé Nast's global CRO and president Pamela Drucker Mann even talked about getting into livestream shopping during an episode of the Digiday Podcast last year.
But this year, the publisher seems to have doubled down on video commerce products and is using its brands' existing video and event franchises to test these formats amongst audiences and with advertisers.
"Live programming is great, but how cool would it be if you could buy the dress right off the red carpet," said Drucker Mann during her portion of the presentation. She said that Vogue's Met Gala live stream this year received more traffic than in prior years, though she did not provide any numbers.
In addition to selling products featured during live coverage of its events, popular video series are designed to be an attractive avenue for integrating shoppability, given the built-in audience that is already a fan of the content.
"Buying Open Door," for example, is a shoppable spinoff of Architectural Digest's "Open Door" YouTube series that Drucker Mann announced during the NewFronts. Where the original "Open Door" features guided tours by celebrities of their homes and workplaces — and receives an average of 7.5 million views per episode, according to Agnes Chu, president of Condé Nast Entertainment — the spinoff will give viewers the opportunity to purchase the decor and furniture featured in the episodes.
AD is also launching an original shoppable show called "Room Refresh" this year. And Bon Appétit is releasing a new show called "Through the Grapevine" that allows viewers to buy wine featured in the show.
Live shopping is also something that Vice Media's Refinery29 is diving headfirst into this year, starting on YouTube Live, and will focus on using in-house talent and influencers to drive the narratives of that programming, Haik said.
"Imagine a variety show meets QVC. I like to call it experiential service journalism," she said.
According to Lundy, access to a celebrity host or being a part of a special tentpole event, or even proof of having an audience with high likelihood of purchase will help close a deal, "otherwise clients are going to go with the partner that they either have a commitment with or have the best rates with." — Kayleigh Barber
What we've heard
"If you start a 15-second video that's [about] the perfect eyeliner, but we don't show you the eyeliner [in the beginning] you're not likely to make it to the 15-second mark."

— BDG svp of marketing and audience development Wesley Bonner
Goodbye to embedded podcast ads
While dynamically-inserted ads have accounted for the majority of podcast advertising for a few years now, the adoption of the more automated ad placement process is continuing to accelerate as advertisers see the benefits of better targeting capabilities and flexibility, according to discussions during the first two days of Interactive Advertising Bureau's three-day Podcast Upfront this week.
IAB's U.S. Podcast Advertising Revenue study, which came out on Monday, found the share of ad revenue served via dynamic ad insertion (DAI) — i.e. ads inserted at the time a podcast is downloaded or streamed, versus "burned-in" or "baked-in" ads, which are embedded in the podcast file and part of the episode's content — has almost doubled in two years to 84%. In 2019, it was closer to a 50/50 split.
With the industry quickly shifting to DAI, more advertisers are moving into the podcast medium because they can use the same data they have to target their desired audiences on social and connected TV, for example, and apply that to their audio strategy, said André Swanston, svp of the media and entertainment vertical at credit reporting agency TransUnion, during a panel conversation on Wednesday's event (as opposed to an embedded ad, where every listener hears the same ad regardless of who or where they are). It's worth pointing out here that TransUnion is a provider of that data.
DAI has also helped to open up podcast advertising to more categories, said Eric John, vp of the IAB Media Center, on Tuesday. When looking at podcast ad revenue share by industry category in IAB's latest report, the "other" category — which includes advertiser categories such as energy, government, tech and pets — has tripled its share in two years, from 8% in 2019 to 28% in 2021. In the same panel with Swanston, Ken Lagana, evp of digital sales at audio company Audacy, said the flexibility of being able to "put [dynamically-inserted ads] up and take them down in periods that are important" has opened up the podcast medium to advertisers in categories like automotive and for those promoting TV shows or selling tickets (the arts, entertainment & media category in IAB's report grew from 9% to 11% year over year — auto grew from 2% to 4%).
But, not everyone is behind the rapid adoption of dynamically inserted ads.
During Wednesday's panel, Gary Coichy, founder and CEO at multicultural podcast network Pod Digital Media, argued embedded ads allow hosts to share their personal connection to the advertiser's brand, which has led to high brand lift in studies conducted by his company in the past year.
"I personally am really not a fan of the dynamically inserted ads being dropped into podcasts. I'm not there yet, but maybe I'll get there at some point," Coichy said.
"You'll get there," Lagana responded. — Sara Guaglione
Numbers to know
~11 million: Number of views that Politico's Roe v. Wade scoop had received by the end of last week. (dumb question likely, but what does '~' represent?)
$60,000: Minimum salary that the BuzzFeed News Union secured for members in its five-year contract with the publisher.
-3%: Year-over-year percentage decline in Dotdash Meredith's digital revenue in the first quarter of 2022.
118,000: Number of digital subscribers that Gannett added in the first quarter of 2022.
>3 million: Number of digital-only subscriptions that The Wall Street Journal averaged in the first quarter of 2022.
What we've covered
WTF is dunning?:
Dunning is an important term for publishers looking to avoid losing subscribers to payment lapses.
Passive churn accounts for anywhere from 20% to 60% of a publisher's total churn base, on average.
Read more about dunning here.
With the return of travel, Condé Nast Traveler puts its new global team to the test:
The travel publication's global editorial director Divia Thani and deputy global editorial director Jesse Ashlock were the guests for this week's Digiday Podcast episode.
The pair discussed how an international reorg has expanded the publication's editorial strategy.
Listen to the latest Digiday Podcast here.
How creators have become strategy consultants for publishers on TikTok:
Publishers including BDG, Gallery Media Group and Team Whistle have grown their TikTok followings by turning to creators for guidance.
BDG has 100 creators in its BDG Creators Network.
Read more about publishers' TikTok consultants here.
TV networks, streamers concentrate on content categories on NewFronts Day 4:
On the final day of NewFronts, TV networks, streaming services and digital video publishers pitched new ad-supported programming and streaming properties.
A pair of measurement providers also took the stage, with one looking to sell more than measurement.
Read more about NewFronts Day 4 here.
Media companies and social platforms tout their connections to diverse communities on NewFronts Day 3:
Social platforms and Black-owned publishers took the stage to urge ad buyers to spend more money to reach diverse audiences.
TikTok announced its first ad revenue share program for creators.
Read more about NewFronts Day 3 here.
What we're reading
Meta's latest news publisher pivot:
Meta may reduce the money it pays to news publishers, as click counts on news articles on the platform have dipped and the company considers pivoting its news focus to videos instead of articles, according to The Information. Meta executive Campbell Brown warned publishers years ago about depending on the platform.
The Guardian's newsletter strategy:
The Guardian's collection of 50 email newsletters has amassed more than 1 million unique subscribers, and now the publisher is looking to push away from roundup-style newsletters to ones with original reporting, according to Press Gazette.
G/O Media's expansion plan:
2021 marked G/O Media's first profitable year in its three-year history, and now the publisher of Gizmodo, The Root and, most recently, Quartz is plotting more acquisitions in the travel, health/wellness and fashion verticals, according to Adweek.
https://digiday.com/?p=447790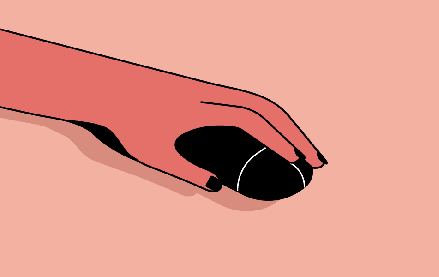 December 1, 2023 • 3 min read
People claim that the role of chief diversity officer is vanishing. However, AI is booming, and the CDO can help ensure responsible AI.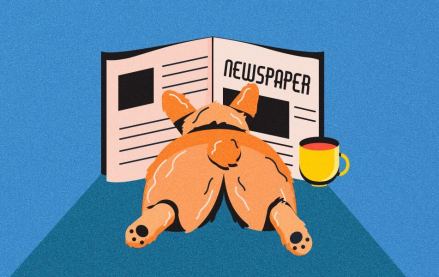 November 30, 2023 • 4 min read
Digiday+ Research found that publishers' programmatic ad revenue didn't quite live up to expectations this year, but they still see it as a growth area.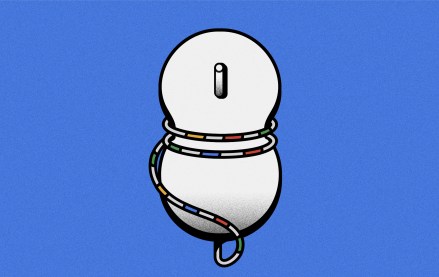 November 30, 2023 • 13 min read
For a couple of publishers, referrals from Google are down upwards of 60%.