Media Briefing: Publishers confront crypto's bear market
June 23, 2022 • 11 min read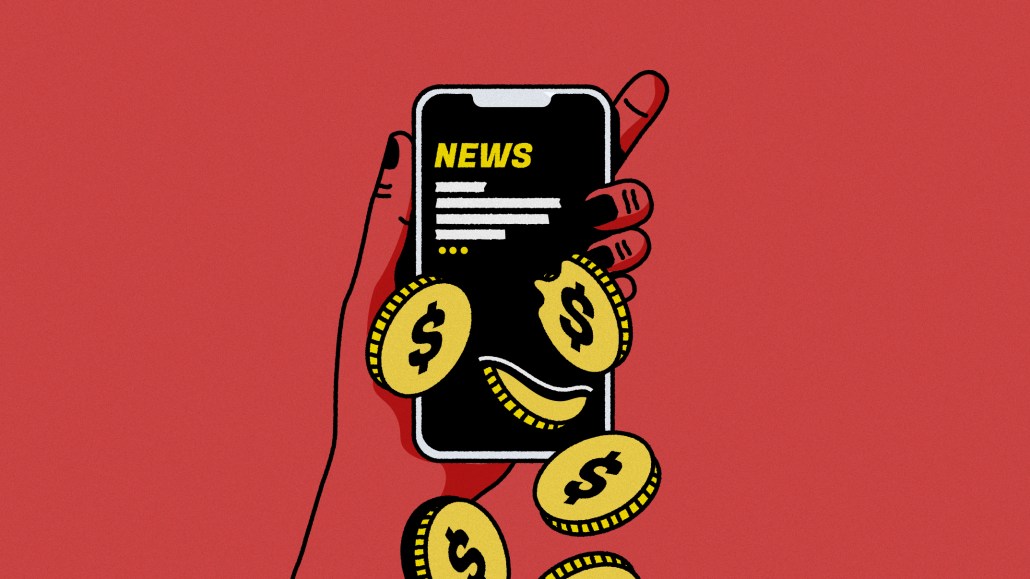 Ivy Liu
This Media Briefing covers the latest in media trends for Digiday+ members and is distributed over email every Thursday at 10 a.m. ET. More from the series →
In this week's Media Briefing, media editor Kayleigh Barber reports on how publishers are adapting their blockchain-related efforts amid crypto's bear market.
HODL pattern
Why a local publisher started selling standalone newsletter subscriptions
Semafor's launch plans, Google's olive branch, The Washington Post's internal woes and more
HODL pattern
The key hits:
The crypto market is in a slump, but for some media companies like Turner Sports and Time, this is an opportunity to get creative with blockchain technology without the pressure of competing in the NFT race.
For consumers willing to spend money on NFTs, the selling point is expected to become less about the potential to resell an NFT for double the cost, but more about what tangible extras the NFT holder gains access to with the purchase.
Hiring talent who can think about the bigger picture of crypto is a top strategy for executives in this space.
It's a crypto bear market, but you wouldn't really know that attending the NFT.NYC conference this week, which brought in over 15,000 NFT enthusiasts and crypto bros to Manhattan's Time Square — a whopping three times the number of people who attended the event in November.
Underneath the strong faces many of the speakers and attendees displayed on stage and in the expo halls, however, the reality is that the crypto economy is changing. Many cryptocurrencies — namely Bitcoin and Ethereum — have hit one-year and two-year price lows, respectively. With a recession and inflation impacting people's willingness to take risks with their money, the allure of investing in crypto and NFTs is fading. The executives I spoke with from blockchain tech companies, publishers and ad agencies at the event understand that it won't be as easy to make a quick million dollars off of NFT drops like it was last fall without also giving those customers tangible extras like event access or physical products.
In three-to-four months, there will be far fewer crypto-based businesses left operating in this space, estimated Yang Adija, Turner Sports' svp of digital league business operations, growth and innovation in a conversation we had before the conference kicked off on Tuesday.
But for the companies that are left — and still have a budget for experimenting in blockchain technology — right now is a great opportunity to start testing more intricate applications of NFTs and focus on the utility they can provide to things like events businesses and membership models, Adija added.
'Buckle down and build'
The next six to 12 months is likely going to remain a bear market for crypto, but it's a great opportunity to "tinker" with different applications of blockchain technology and find the projects that are worth focusing on, Adija said, adding, "​​Now's the time to buckle down and build bigger [projects]."
For Turner Sports, that means continuing on with launching the next iteration of its NFT-based video game, Blockletes, this fall.
Given the downturn in the crypto economy, however, Adija said players of the game are generally less willing to spend thousands of dollars on a single NFT anymore, but the goal of the game from Turner Sports' end was never to sell big-ticket NFTs. Rather, it was to encourage in-game interactions between players, which would lead to things like NFT trades and sales within the game's closed economy. That's where the money gets made, he said, through royalties on secondary sales and commissions earned on players' Pro shops in the game.
But the fact that there are fewer crypto sharks looking for big investment opportunities right now means that the people who are playing the game and engaging with Turner Sports' NFT projects are more likely to build habits and play the game because they like it and not because they want to make money from it — a problem other NFT-based games have run into in the past, like Axie Infinity.
Time has spent the past nine months building its community of 50,000 NFT holders and crypto enthusiasts, convening them under its Discord-based club called TimePieces. Those members have already received exclusive content through that Discord channel, like virtual events as well as the ability to engage with the publication's reporters and editors, as a benefit for being a part of the group.
But this week, the company announced a new metaverse destination to further reward participation in its crypto projects.
Time's first metaverse experience will be a virtual "TIME Square" built with metaverse tech platform The Sandbox, where NFTs from the publishers' TimePieces collection will be displayed. Yahoo Finance reported that TIMEPieces NFT holders will be given access to discussions, events and screenings of TIME Studios projects within the metaverse.
Hire while talent seeks stability
With the volatility in the market — and the likely shakeout of start-ups that run out of investment money as well as crypto companies like Coinbase laying off employees — talented programmers in the blockchain space will be looking for stable working environments, which Adija said his team at Turner Sports has already been able to take advantage of, though he declined to name recent hires.
"Now's the time to hire and to get people in. And if you have the resources to give them three to six months of runway to understand their customers and build a good strategy, now's the time because people aren't rushing in to buy NFT projects. There's not as much desire to get in while the getting's good," said Jon Parise, co-founder and CRO of GigLabs, a blockchain technology company that works with brands and publishers like CNN to launch NFT projects.
Time's president Keith Grossman — a regular evangelist for Web3 and NFTs — also appears to be following the same philosophy. Last week, he tweeted about six new hires to the company's TimePieces' team, which is the division that operates a Discord-based club of more than 50,000 members and labels all of its NFT drops under the same uniform TIMEPieces heading.
Brands are still bullish
Publicis Media's head of innovation, Keith Soljacich, told Digiday that the brands he works with are still willing to spend on Web3 and NFT-based activations because the promise of engagement with crypto-native audiences is so appealing.
Soljacich added that working with publishers has and will continue to be a good entry point for meeting these audiences, but some media buyers have expressed that the costs of metaverse sponsorship deals have priced them out in the past. He declined to provide dollar amounts on what these deals can go for.
Adija said that some advertisers are still interested in learning about NFT and blockchain opportunities, but there is a degree of hesitation given the market.
The barrier to entry for metaverse sponsorships is "deservedly high," Soljacich believes, because it's where people are trying to create communities of Web3 audiences. Even just getting a crypto wallet address through a standard NFT drop provides a direct line to a customer that aims to be privacy-compliant and sticky because they can be tapped again down the road, such as giving those NFT holders access to a metaverse event or even physical access to the brand's products in real life. 
Those communities, Soljacich added, are also extremely valuable because they evangelize for brands' NFT and blockchain products they like by posting about the branded NFTs they bought, but they are also willingly sharing a direct line of first-party data with brands in the form of their crypto wallet. — Kayleigh Barber
What we've heard
"It really is a way, especially for junior members of the staff, to see what it looks like to be an executive within Forbes — that typically they won't get to see up close — and really be able to work from an operations side with HR and with folks like the chief product officer to bring initiatives to pass so they're getting that exposure."

— Sadé Mohammad, vp of Forbes' representation & inclusion practice on the publisher's employee resource groups
Why a local publisher started selling standalone newsletter subscriptions
To keep subscribers happy and paying, publishers have started sweetening the deal with added member-only products, like newsletters and events. But one local media publisher, Charleston Post & Courier, is finding that its readers are willing to pay extra for those bonus products.
Last July, the South Carolina-based newspaper created two college sports newsletters, one covering Clemson University's athletics called The Tiger Take and the other South Carolina University's sports called Gamecocks Now. Each weekly edition covers human interest stories from the universities ranging from behind-the-scenes looks at recruiting season to interviews with players and are accessed by readers for an extra $1 per month on top of their monthly $12.95 subscription, or $6 per month as a standalone product and $9 per month for both sports newsletters. The sports newsletters have also hosted virtual and in-person events with writers David Cloninger and Jon Blau as well as coaches from the universities they cover.
"We had established audiences for both Clemson and for Carolina [through] special pages [in the newspaper] and what we really looked at was, was there a way for us to enhance that experience. Was there other behind-the-scenes information that we can give [readers] that's worth paying a little extra for," said PJ Browning, publisher of Charleston Post & Courier.
The Tiger Take and Gamecocks Now have since accumulated 534 total subscribers and have average open rates of 50% and 55%, respectively, according to Browning.
What's more, within the first eight months of its launch the publication has seen an 8% increase in average revenue per user (ARPU) and has increased the number of people who the Post & Courier identified as being potential paid customers but aren't currently subscribed by 268%, per a case study published by Google News Initiative. Post & Courier has worked with GNI since 2019 as a member of various cohorts, including in a subscriptions lab in 2020, which kicked off the inspiration for this paid newsletter strategy, according to Ben Monnie, director of global news and publishing partnership solutions at Google, who added he hopes this model will be replicated at other publications in the program.
From these insights, the Post and Courier launched another paid newsletter focused on food called CHS Menu in February, which is priced higher, based on what Browning said were comparable to competitor food newsletters. Regardless of subscriber status, the base tier of this newsletter is $10 per month. For $13 per month at the Tasting Menu tier, subscribers are able to attend in-person events with the newsletter's writer Parker Milner four times per year, including a barbecue and an event anchored to grits. And for $200 per year, subscribers become members of the Chef's Table tier which gives them a special gift and access to luncheons with the editor.
CHS Menu has a higher average open rate of 73% and a total subscriber base of 94. Browning said there isn't a plan to launch another paid newsletter at the moment, but between the subscription revenue as well as the additional advertising inventory that's been in "high demand," the more newsletters the better. – Kayleigh Barber
Numbers to know
1.2 million: Number of paid subscribers that The Economist had as of April 2022.
524.6 million: Number of visits to The New York Times' site in May, a 52% increase year over year.
$20 million: Valuation for entertainment news publisher The Ankler following a $1.5 million funding round.
$50: Annual subscription price for The Washington Post that the publisher is offering to lock in for 50 years as a limited-time offer.
What we've covered
WTF is an ERG?:
The role of employee resource groups has shifted since 2020 as companies provide them with more support to achieve their DE&I commitments and goals.
Since 2020, more ERGs have been formed, too.
Read more about ERGs here.
How standards can solve data clean rooms' interoperability issue:
The proliferation of different data clean rooms makes a messy situation for publishers, platforms, advertisers and agencies.
In a video, Publicis Media's Jess Simpson, Omnicom Media Group's Marc Rossen, IAB Tech Lab's Shailley Singh and Optable's Bosko Milekic discuss data clean rooms' interoperability issue and the potential for industry standards to solve the situation.
Watch a video about data clean rooms' interoperability issue here.
TikTok wants its "low key" approach to Cannes Lions to cement it as a serious player:
For its Cannes debut, TikTok has two spaces at Cannes with members of its C-suite in attendance.
TikTok is using Cannes, in part, to educate advertisers and agencies on the platform.
Read more about TikTok's Cannes presence here.
Vice, The New York times join other publishers in making Juneteenth a company holiday:
Previously the Times and Vice Media Group made Juneteenth a flexible holiday.
That was still the case this year at the Los Angeles Times and The Washington Post.
Read more about Juneteenth here.
Why the Los Angeles Times is investing in a social media content creation team:
Called 404 by L.A. Times, the team includes content creators, artists, filmmakers, writers and even a puppeteer.
The team is focusing on content for Instagram and TikTok in particular.
Read more about the L.A. Times' creator team here.
What we're reading
Semafor's launch plans:
Ben Smith's and Justin Smith's news publication will launch this fall with a newsroom of roughly 30 journalists, a site and suite of email newsletters, advertising and events as revenue sources and $25 million in funding, according to The New York Times.
Google's olive branch to French news publishers:
Google has promised to give French news publishers estimates of how much money the tech giant makes from news articles included in search results, which is supposed to help the publishers to negotiate fair licensing deals with Google, according to The Wall Street Journal.
The Washington Post's internal woes:
The Post's social media policy, which is being updated, has been one of several factors contributing to the recent unrest inside the publication's newsroom that has been playing out on Twitter, according to Politico.
The Athletic's "no politics" policy:
Following The Athletic's purchase by The New York Times, the sports news outlet has updated its editorial policy to now bar staffers from sharing their political beliefs on social networks and other platforms, according to Defector.
https://digiday.com/?p=452273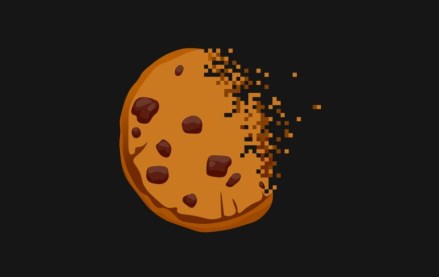 September 21, 2023 • 9 min read
Publishers who attended the Digiday Publishing Summit opened up about their top challenges, concerns and curiosities during closed-door, anonymous town hall meetings.
September 21, 2023 • 4 min read
WBD is seeing ad revenue growth from its YouTube channels and engagement on Threads surpass performance on X.
September 21, 2023 • 4 min read
Powering all of Amazon's hardware is an updated large language model, that could help connected devices actually be smarter.