Media Briefing: How the AP and The Washington Post are staffing up to step up their climate coverage
February 24, 2022 • 13 min read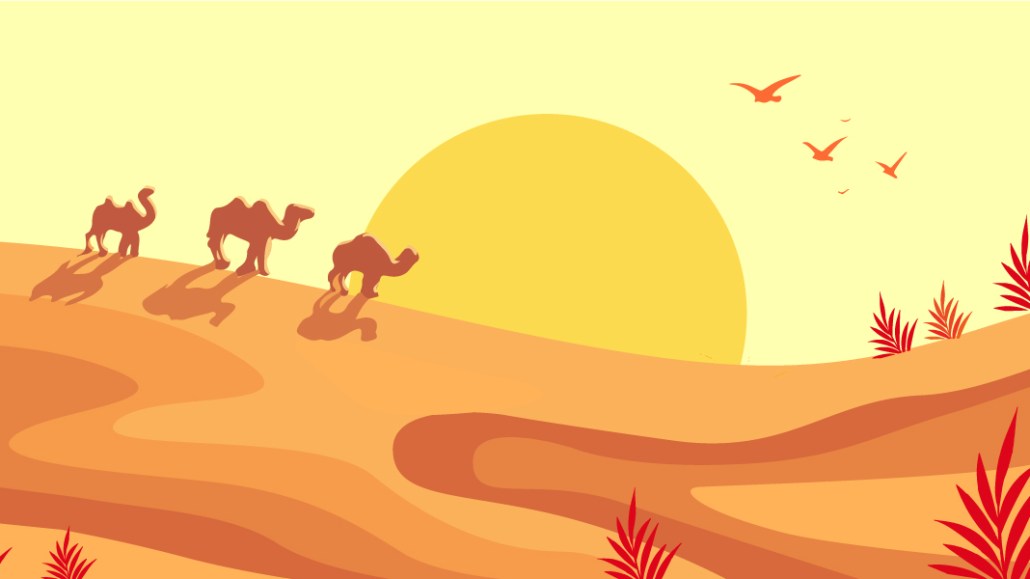 This Media Briefing covers the latest in media trends for Digiday+ members and is distributed over email every Thursday at 10 a.m. ET. More from the series →
In this week's Media Briefing, media reporter Sara Guaglione looks at what the AP and The Washington Post plan to do with the 40-plus climate journalists they have set out to hire.
Rising climate
Why skeptics are waiting out the blockchain gold rush
WTF is Google's Topics?
Condé Nast turns a profit, Dean Baquet reflects, Emily Atkin takes a break and more
Rising climate
The key hits:
The AP is creating a standalone desk for climate coverage, hiring roughly 20 journalists based in Africa, Brazil, India and the U.S., thanks to over $8 million in funding from five philanthropic organizations.
The Washington Post is adding more than 20 new positions to its coverage of climate and extreme weather, including two editors and six reporters, writers, columnists and meteorologists, as well as three editors, six reporters and five designers and producers on the climate visual team.
Both the AP and the Post said the expanded teams will help produce more visual, data-driven and explanatory stories on climate, with local and global lenses on the topic.
The expanded climate coverage could help the news outlets to appeal particularly to younger audiences.
The Washington Post and the AP announced this month that they are each planning to hire over 20 new journalists on the climate beat, specifically to produce more visual and data-driven stories. This comes after a boost in climate coverage leading up to the 26th United Nations Climate Change Conference (COP26) last fall and increases in advertiser requests for publishers' climate and sustainability content.
The AP and the Post aren't alone in their ambitions to produce more climate journalism. A number of publishers are currently hiring for the climate and sustainability beat, including Yahoo, The New York Times, TechCrunch, Gannett, The Guardian and The 19th. And in the past two years, publishers like the FT and Bloomberg have launched hubs dedicated to climate and sustainability coverage. The Economist produced an eight-episode, climate change-focused podcast in September. Many hosted virtual events timed around COP26.
Despite the growing attention to this beat, there remains room for improvement. According to Reuters Institute's 2022 Digital News Report, only a third of publishers surveyed (34%) rated climate news coverage as good enough (29% said it was poor). News editors cited the difficulty of getting audiences to pay attention to a story that moves slowly and can make readers feel depressed — and publishers struggle with the cost of hiring specialist journalists to tell a complex story that doesn't have many easy solutions.
The AP creates a climate desk for cross-collaboration
In December, the AP tapped Peter Prengaman to be its climate and environment news director, a newly created position funded by the Rockefeller Foundation in which he will lead the news organization's plans for a dedicated climate desk. When fully staffed, it'll include editors running accountability news, collaborations with other organizations, a photo editor, a video editor and a dedicated data team. The AP has already hired a reporter based in Africa and expects to soon hire a reporter in the Amazon and in India, said AP deputy managing editor Sarah Nordgren.
The additional staff will "enhance our data analysis, data coverage, accountability reporting, policy reporting, inequity reporting… It will enable us to help the entire AP implicate climate into their own coverage, whether it's fast fashion or the notion of Olympic skiers not having enough snow to train on," she said. Some of those on the new team will be tasked with building and examining databases around climate issues, while others will be focused on policy and watching state legislatures, Nordgren said.
The climate desk can also serve as a resource to the rest of the AP's staff. "We want people to think aggressively about the intersection of climate to their beat," Nordgren said. The desk will cover the impacts of climate change on society, such as in food, migration, housing and the economy — from local and global levels, Nordgren said.
The AP is also doing more internal training on this beat across its newsroom so its journalists "feel confident with some of the complexities of climate change," Nordgren said. Prengaman and a few of the AP's climate experts hosted an internal Q&A with global staff on Feb. 3 to discuss the AP's coverage, story ideas and opportunities in this beat to grow. Nordgren said they are in the "nascent stages of planning several specific training sessions" on topics like what net zero means and how to cover dramatic weather events, and the outlet will bring in outside experts to lead some of the sessions.
The Post to double its climate team (again)
In October, Krissah Thompson, managing editor of diversity and inclusion at the Post (who also oversees its climate coverage), told Digiday that the Post's climate team had doubled since 2018, to include 10 reporters and three editors. This latest hiring goal will more than double that team again. Two roles are based overseas, one likely in India and the other still to be determined, and the rest will be based in the U.S., primarily in Washington, D.C.
While many of the roles are still taking "shape," the new hires will focus on producing more visual and data-driven trackers and stories, explanatory coverage and content that can be distributed on social media, Thompson said in an interview for this article. They will also add to the Post's coverage of extreme weather, innovations happening in climate science and tracking commitments made to the United Nations, like reducing emissions to net zero.
"We are taking a step back and doing more of that explanatory and utility reporting, tracking what is happening in the climate in a way that shows our readers over time visually and with data," Thompson said.
Climate content could draw younger readers to the Post
The increased investment in the climate beat can help the Post's editorial strategy in two areas where it's struggling: attracting younger readers and expanding beyond news and politics coverage. It's no secret that, after 2020, traffic took a dive for many news publishers, likely a result of reader fatigue around coronavirus news.
The Washington Post's Next Generation team, a company-wide task force created last August dedicated to increasing the Post's audience of young readers, worked with the climate team to produce the "Climate Diaries," a new, limited-run editorial series announced Wednesday by the Post. It's the latest climate-focused editorial initiative from the Post after "2C: Beyond the Limit," which won a Pulitzer Prize in 2020, and "Climate Solutions," which explores the people and organizations tackling global warming. Climate Diaries will "personalize" this vertical by looking into the daily lives of people reducing their carbon footprint and living a low-waste lifestyle, Thompson said. The first diary comes from journalist and climate advocate Sophia Li, who shares her experiences traveling sustainably and choosing energy-efficient materials for a home remodel.
"We do know that younger audiences are compelled by climate coverage. They are interested in it and they want more of it," Thompson said.
Catering to younger audiences is also why the Post is hiring more visual journalists, the "big component" of the expansion to the climate team, Thompson said. They will work on graphics and other visuals based on climate-related data to give readers a real-time look at the state of the planet, she said. But they can also produce content for platforms like Instagram, such as vertical videos. For coverage around COP26, the Post's visual and Instagram teams experimented with Instagram Reels, which were then also published on the Post's website — that's something the Post is looking to do more of for its climate stories, Thompson said.
Investing in "one of the most important stories in the world"
The AP's dedicated climate desk would not be possible without the monetary support from the five organizations, Nordgren said, which includes the Quadrivium Foundation, Rockefeller Foundation, Hewlett Foundation, Walton Family Foundation and Howard Hughes Medical Institute. "The foundations' infusion really accelerates our ability to cover these issues," she said. "We have been over the past couple of years working fairly aggressively to think about where philanthropic support might work best for us and for climate — that's one subject area we know that there is good alliance around."
As for The Post, when asked about the investment the publisher is making by hiring nearly two dozen dedicated climate journalists, Thompson said: "The news value of this topic only continues to grow in importance… For the newsroom primarily we think this is one of the most important stories in the world. Having a staff that is large enough to cover it is so important." — Sara Guaglione
What we've heard
"AMP was for all intents and purposes a short cut to a better web experience for readers, but the cost to us as publishers was less than good monetization for a variety of reasons. Now, the like for like monetization is much better."

— Future plc's director of audience operations Stuart Forrest on the decision to disable Google's AMP
Why skeptics are waiting out the blockchain gold rush
The publishers that have entered the Web3 space have done so boldly, dropping collections of hundreds of NFTs or building out NFT video games to indoctrinate their audiences into this burgeoning era of technology.
But for every NFT minted, there is a skeptic posting on Twitter about how ridiculous it is that a person would spend the equivalent of thousands of dollars in cryptocurrencies to own a jpeg.
Those skeptics have a point. Despite how intoxicating the gold rush may be or how promisingly transformative blockchain technology seems, a lot of the concepts of Web3 are just that — concepts. Much of the structural backbone is still being built and the pie-in-the-sky problem-solving use cases have not been able to be put into practice, so it's hard to get people to buy into something that doesn't exist.
"For all the talk about Web3 being the future, there have been so [few] actual success stories, that if they really want to say this is the future of the internet, it doesn't make any sense," said Rod Breslau, a former journalist and an esports insider and analyst.
As a result, the sentiment that the blockchain is the future of media is not widely shared amongst the industry. Recent Digiday+ research found that about 43% (52) of 122 publishing execs surveyed said that they do not anticipate emerging blockchain technologies — including the metaverse, virtual reality, NFTs and cryptocurrencies — to have the most significant impact on their business in the next few years. Meanwhile, only about 13% (or 16) of the remaining respondents said NFTs will have the biggest effect on their business.
Alex Kantrowitz is a tech journalist and author of the Big Technology newsletter on Substack who by nature of his job must closely follow this space and is, too, concerned about the regular occurrence of scams to consider integrating NFTs or current blockchain technology into his business.
"I have too much respect for my audience to do an NFT drop with them," said Kantrowitz. "The early stages of Web3 has been filled with so much grift and unsavory practices with NFTs in particular and I don't want to blow the one chance I have at keeping the trust with my audience."
That's not to say he doesn't cover blockchain news. In fact, he said there are interesting applications of Bitcoin and other cryptocurrencies that he thinks can be rather useful going forward. However, he said that as a tech reporter, he does not believe in [NFTs] and that the trend is "largely people getting taken advantage of and I certainly don't want my audience to be in that group."
While the possibilities of NFTs, the metaverse and crypto sound promising, the lack of execution and the veiled promises from blockchain spokespeople who stand to make a quick buck from people piling on the bandwagon are enough to keep the crypto skeptics skeptical. And what's needed, according to Breslau, is transparency from those blockchain advocates about who benefits from the push into Web3.
"I need to see more legitimate applications for Web3 technology before I start to believe that there's something there. But for right now, I don't," Kantrowitz said. – Kayleigh Barber
Numbers to know
33%: Percentage share of people in the U.S. who pay "a great deal" of attention to national news.
>$4 million: How much money Knight Foundation will invest over three years to support local publishers of color.
-20%: Percentage decline in revenue for U.S. consumer magazines from 2016 through 2021.
995,228: Number of active digital subscriptions that The Economist had at the end of 2021.
WTF is Google's Topics?
Google's replacement for its original third-party cookie replacement can be hard to parse. To better understand what Google has proposed, senior ad tech reporter Ronan Shields has written up an explainer on Topics — what it is, how it works and how it's different from FLoC — and I've put together the skit embedded below in which I use Minnie Mouse ears and a series of a bad puns to help illuminate the, yup, topic. — Tim Peterson
What we've covered
Why news publishers are using non-news content to hook readers and turn them into subscribers:
In 2021, The Atlantic saw stories in the lifestyle and general interest categories drive subscriptions.
Salon has seen its food content improve return readership.
Read more about news publishers' non-news content here.
How The Daily Beast is making money from potential subscribers before the point of conversion:
Subscriptions now account for 20% of The Daily Beast's total annual revenue.
The publisher has products like newsletters and a registration wall that are meant to help it moves readers along the subscriber conversion funnel.
Read more about The Daily Beast's subscription strategy here.
Condé Nast inks deal with TikTok to monetize exclusive content:
Vogue and GQ will make content exclusively for TikTok.
Condé Nast's and TikTok's sales teams will work together to secure deals with advertisers for that content.
Read more about Condé Nast's TikTok deal here.
Confessions of a Black director at a digital media company who felt 'invisible':
Having been the only Black director on her team and a leader of an Employee Resource Group, this person feels Black employees continue to be set up for failure.
She quit after noticing a pattern of the support and tools she requested getting denied and instead going to her white colleagues.
Read more about the Black director's experience here.
Why Future plc waved bye bye to Google's AMP and hasn't looked back:
Four weeks ago, Future plc turned off Google's AMP for most of its sites.
The move hasn't hurt traffic and has actually helped revenue.
Read more about Future's AMP abandonment here.
What we're reading
Condé Nast earned a profit for the first time in years in 2021:
The publisher of The New Yorker, Vogue and Vanity Fair reportedly earned $2 billion in revenue last year, according to The Wall Street Journal, though Condé declined to confirm or deny the dollar amount. This now makes the company profitable, which it had not been for an undisclosed amount of time, thanks to streamlining efforts by CEO Roger Lynch, who's worked to connect the international editions of the brands.
Dean Baquet is ready to retire from The New York Times:
After assuming the position of executive editor of the Times in 2014, Baquet has seen and been a part of a lot of changes at the newspaper, including the expansion into more multimedia production. The New Yorker's Clare Malone spoke with Baquet about his storied career.
Spotify's celebrity podcast strategy has not yielded the expected results:
After signing a two-year, $300,000 annual deal in October 2020 with director and filmmaker Ava DuVernay's production company Array to conceptualize podcasts for its platform, Spotify and Array have reportedly parted ways without a single pitched episode coming to fruition, wrote Insider. This celebrity-focussed strategy has led to a number of deals being signed with Barack and Michelle Obama, Kim Kardashian and Prince Harry and Meghan Markle, but the output has not been up to the anticipated amount.
Emily Atkin's HEATED newsletter goes on hiatus:
Atkin first launched HEATED on Substack in the summer of 2019 as a one-woman show, which came with a level of responsibility most journalists don't experience when working under a publication. But two-and-a-half years later, the journalist turned editor and publication manager said she's lost the steam and resilience to continue, for now, and in the name of mental health is taking her newsletter on hiatus.
Dow Jones adopts a firmly flexible office-return plan:
Dow Jones won't be mandating that employees of its publications, including The Wall Street Journal, return to its offices next month, according to The New York Times. Instead, the publisher has decided to allow individual teams to sort out how to handle whether to remain remote, return to the office or adopt a hybrid approach.
https://digiday.com/?p=440318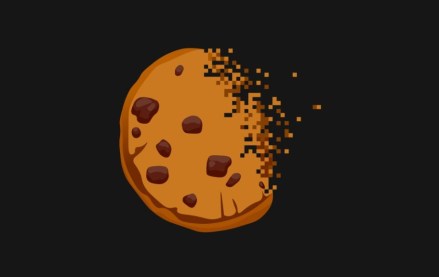 September 25, 2023 • 1 min read
During the Digiday Publishing Summit, execs from companies including Condé Nast, Dotdash Meredith and Thomson Reuters assessed the industry's readiness.
September 25, 2023 • 5 min read
Publishing executives shared their honest and unfettered opinions on the rise of generative artificial intelligence technology and its impact on traffic, IP protections, content production and jobs at the Digiday Publishing Summit last week.
September 25, 2023 • 5 min read
Here is A sampling of other AI-related news from last week.