Media Briefing: The top trends in media so far in 2021
July 1, 2021 • 13 min read
•
•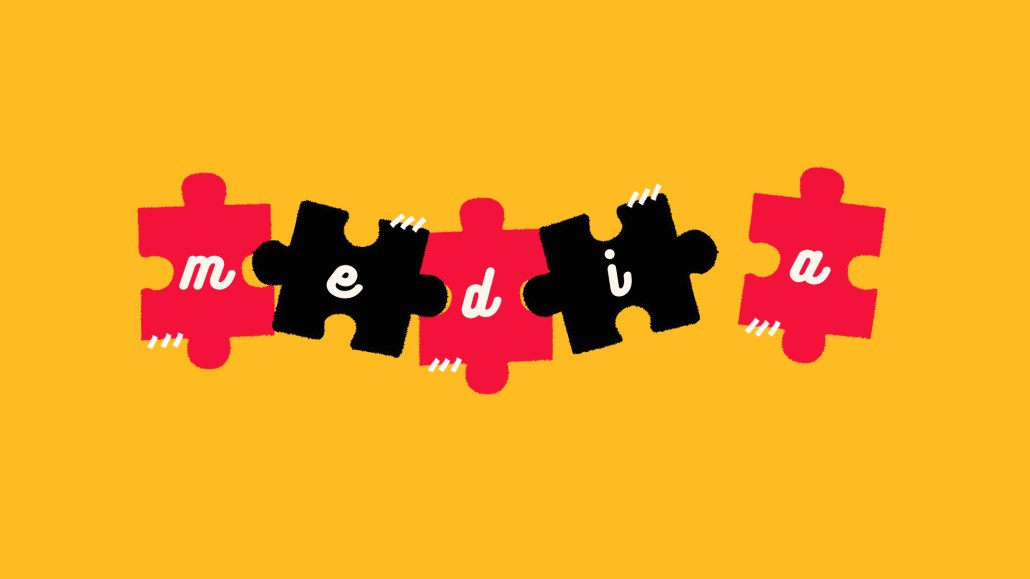 Ivy Liu
This Media Briefing covers the latest in media trends for Digiday+ members and is distributed over email every Thursday at 10 a.m. ET. More from the series →
This week's Media Briefing looks back at how the first half of 2021 has shaken out for the media industry and what that portends for the rest of the year.
The year (so far) in media
The crossroads of antitrust and data privacy
Publishers' platform investment levels
Newsroom leaders' areas of interest, news organizations' mental health language, publishers' virtual events strategies and more
The year (so far) in media
The first six months of 2021 saw the media industry continue to thaw out after a year in which many sectors were put on ice. However, like water, the ever-fluid industry is, in some respects, taking new form.
The key hits:
The advertising market has warmed.
The merger and acquisitions landscape has heated up.
However, some hot spots — like employee hiring and retention, shifting audience interests and of course the identity picture — are leaving media executives feeling the burn.
Advertising rebound
The advertising rebound that began in the second half of 2020 continued into the first half of 2021. Multiple media executives said their companies' revenue in the first and second quarters of 2021 were not only higher than in the same periods in 2020 — a fairly low bar to clear considering how the pandemic wiped away advertising budgets — but were approaching and in some cases exceeding their 2019 marks.
"We've seen an increase in spend in all aspects of the [advertising] business: direct, programmatic, data — all of it," said one media executive. This person declined to provide numbers, but described their company's first-half advertising revenue as being "significantly more than 2019."
Buoying the rebound was the return of travel advertisers in the second quarter, while advertisers in other categories like beauty have not only continued to spend but are pouring more money into advertising than they did pre-pandemic. "The strength with which the business has rebounded in the first half has been surprising," said a second media executive.
However, media companies' advertising businesses have not entirely returned to normal. Last year advertisers were wary of making long-term commitments as health, economic and cultural conditions swung throughout 2020. That shortened sales cycle has stuck around. Instead of annual commitments — aside from upfront deals signed with TV networks and streaming ad sellers — media executives are seeing advertisers largely limit themselves to spending on a quarterly basis at best and demand that campaigns be turned around in expedited timelines, such as expecting sponsorships that used to take 10 weeks to put together be completed in six.
"We've hit similar revenue rates [to 2019], which was good. However, it's done differently. There's more booked in quarter. The buying cycle is disrupted," said a third media executive.
The identity picture
Another disruption to media businesses has been the changing identity picture.
Media companies spent the first half of 2021 operating under Google's directive that it would disable the use of third-party cookies in its Chrome browser by January 2022, so many used that time to build up their first-party data platforms and contextual advertising capabilities. Then, on June 24, Google extended its deadline until late 2023.
However, media executives are not upset about the extra time. They can now further develop and test their technology to prepare for a cookieless future that's a little father away now.
In the nearer-term, media companies have yet to see much of an impact on their businesses through the first six months of the year.
"There wasn't a direct response that was beneficial in any sort of material way," said the second media executive.
Asked how the shift away from the third-party cookie impacted their company's business in the first half of 2021, the first media executive quipped, "Besides the identity providers being all over us?"
Apple's in-app tracking crackdown appears to have had more of an impact, though in a somewhat different way. When someone using an iPhone or iPad has opted out of cross-app tracking, platforms like Facebook cannot track what people do on a company's site after they click an ad on the platform and take that activity into account when refining how the company's ads are aimed. "It has made our traffic acquisition campaigns less effective," said a fourth media executive.
Audience shifts
Acquiring as well as retaining audiences has been a challenge in general this year, particularly for news publishers. Last year's unyielding and unprecedented news cycle — spanning a pandemic, outcries over racial injustice and a U.S. presidential election fraught with tension — led to a surge in readers, viewers and subscribers. But that has subsided in 2021.
As Axios documented, site traffic to mainstream news outlets has slipped by 18% from February through May compared to the preceding six months. The absence of President Donald Trump igniting the news cycle via Twitter on a daily, if not hourly, basis likely has a lot to do with it, but Facebook's pivot away from political content may also be a contributing factor.
"What we've seen is what most publishers in our content type have noticed, which is readership has dropped dramatically. It has particularly dropped when it comes to social media," said a fifth media executive, who works at a company that's in the news publishing business and declined to provide numbers.
That readership downturn is making it more challenging to acquire subscribers, said the fifth media executive. This person declined to discuss specifics but said that their company has been able to retain a large share of the subscribers it acquired last year, but its number of new subscribers has dropped. As a result, their company's expectation that subscription revenue would represent a larger share of its overall revenue mix by this point has not panned out, though an increase in advertising revenue also offset any share gains from subscriptions.
Personnel pressures
The push for media companies to improve the level of diversity, equity and inclusion inside their organizations — as well as opportunities for journalists to strike out on their own and a talent shortage for data and technology positions— has weighed on the minds of multiple media executives this year.
A sixth media executive said their company has not been proactive enough in promoting its DE&I efforts internally. That has not yet resulted in BIPOC and LBGTQ+ employees departing the company over this shortcoming, but this person worried whether that will only be a matter of time as hiring opens up across the industry. They also worried whether their company would do its part to ensure it recruits people from underrepresented groups for its own positions. "As far as I'm aware, our hiring practices haven't changed," this person said.
The concern over people departing media companies extends to journalists being poached by the likes of Substack and Facebook, which unveiled its Substack-rivaling subscription-based newsletter service Bulletin on June 29.
"Substack is growing. Facebook is offering a competitive platform. And five other startups are doing the same thing of approaching well-known journalists, so suddenly there's competitive pressure from a whole new world," said the fifth media executive. For this executive's company, a majority of the journalists that have been approached by newsletter platforms have opted to stay, but there's only so much solace in that. "Facebook is offering crazy sums. Something like three times people's salaries," the executive said.
On the advertising side of media organizations, companies are contending with "a very large talent shortage," said the first media executive. The paucity is particularly problematic when it comes to data, analytics and marketing science roles, which just so happen to be heavily in demand as companies cultivate their cookieless capabilities.
Merger mania
After a relatively quiet 2020 on the media M&A front, 2021 has already seen a flurry of activity. Traditional and digital media companies alike have resumed mashing themselves up into bigger and bigger conglomerates, in some cases by going public through special purpose acquisition companies, or SPACs (among the industry's buzziest new acronyms).
Group Nine Media opened the year with its SPAC going public, though the latter has yet to subsume the former into the public market. Meanwhile, other media companies including BDG, Vice Media Group and Vox Media have either publicly or reportedly expressed interest in going public via SPAC IPO. But it's BuzzFeed that appears to have beaten them to the punch by announcing its plan to go public via a SPAC IPO by the end of the year. To boot, the company has also agreed to acquire Complex Networks after closing its acquisition of HuffPost in February.
However, the biggest media M&A deal of the year so far was AT&T's announcement in May that it will spin off WarnerMedia to merge with Discovery. That deal still needs to close and may run into regulatory roadblocks — as might media M&A runner-up, Amazon-MGM — but it may also kick off another rush of media tie-ups reminiscent of 2018-19 that saw AT&T-Time Warner, Disney-21st Century Fox, Discovery-Scripps Networks Interactive, Viacom-CBS, Meredith-Time Inc., Group Nine Media-PopSugar, Vice Media Group-Refinery29, Vox Media-New York Media.
All of that is to say, rest up over the Fourth of July holiday weekend. It's setting up to be a busy second half of the year. — Tim Peterson
What we've heard
"Last week I was on a call explaining first-party data to someone, and the person said they've been telling people the wrong way because they didn't realize, if they send me their first-party data, it becomes third-party data."

— Publishing executive
The crossroads of antitrust and data privacy
Government regulators in the U.K. and U.S. are connecting the dots between antitrust and the role personal data plays in generating market power for companies like Google and Facebook. However, ensuring competition thrives in a data-driven marketplace could spur developments that are at odds with privacy concerns.
Intertwining competition and data protection in the U.K.
When the U.K.'s Competition and Markets Authority launched its investigation of the Google-led process for devising cookieless tracking and ad targeting methods known as the Privacy Sandbox, the antitrust agency was not only investigating whether a process inherently related to privacy was fair from a market competition standpoint. By combining efforts between the competition body of the CMA and the data protection oversight body of the Information Commissioner's Office, the U.K. government was recognizing the role data privacy plays in competition.

"I think that's a first for a real case in big tech that had both data protection and competition issues and we had it together from the start," said Elizabeth Denham, the U.K.'s Information Commissioner who heads up the country's data protection and information rights agency, speaking during a recent conference on data privacy policy held by Centre for Economic Policy Research, a nonprofit group conducting research on issues affecting the European economy.

A push for antitrust and privacy integration at the FTC
Regulators and lawmakers in the U.S. are signaling a similar approach that incorporates data privacy considerations into how they address antitrust issues.
Federal Trade Commission commissioner Rebecca Slaughter told the audience at that recent Centre for Economic Policy Research event she wanted to see more meaningful limits on how Facebook collects, uses and shares data. Without preventing Facebook from aggregating data across its properties, it would "also exacerbate competition concerns," she argued. Slaughter, who recently served as acting chair of the FTC, told the event audience, "We should strive to make sure that our enforcement efforts are integrated in that lens," and added, "That's exactly where I think we need to be going."

Meanwhile, if proposed antitrust legislation calling for more FTC funding were to pass, that money could be applied to all three of the commission's bureaus focused on competition, economics and consumer protection. That could mean new staff and resources to address data privacy as it relates both to competition and consumer protection.

A competition-privacy paradox?
Still, the integration of more traditional antitrust oversight approaches with novel ones that incorporate data privacy issues may have some people scratching their heads and wondering, "Isn't there a paradox here?" After all, Google's decision to kill off third-party cookies — the data collection infrastructure of the web — is intended to address the very concerns that governments and people have about data privacy. However, Google's approach to developing cookie replacements has drawn new antitrust scrutiny, leading Google to continue its support for third-party cookies for another nearly two years.
Then there's the recently-announced antitrust suit against Google from the European Commission which intends to investigate the firm's plans to prohibit cookies and replace them with Privacy Sandbox methods. Considering Europe is the home of the most pervasive restrictions on data collection and use, it remains to be seen how the commission will square its goals to foster competition with its privacy commitments established under its General Data Protection Regulation, or GDPR. — Kate Kaye
Numbers to know
300: Number of U.S. editorial employees who are members of Insider's newly recognized union.
18%: Drop in traffic to mainstream publishers in February through May compared to the preceding six months.
$75 million: How much money GroupM plans to spend with Black-owned media company collective Group Black.
Publishers' platform investment levels
After nearly half a decade of imagining a platform-focused future, publishers have begun regarding Facebook et al. more as a box to tick. Case in point: Just slim percentages of publishers say they spend a lot creating content for the platforms they're on, according to new Digiday Research.
107 publisher professionals responded to a Digiday survey about platforms and the role they play in their businesses, and not even one third of the respondents said they were investing a lot in content for any given platform. Even among less widely adopted platforms such as Snapchat and Twitch, which are used by just small clusters of publishers, the percentages are similarly low: Just one fifth of the publishers that publish on Snapchat, for example, invest "a lot" in the content they create for it. — Max Willens
What we've covered
Publishers will start bringing people back to the office after Fourth of July holiday weekend:
Media companies will start a phased reopening of their offices in July.
In September, companies will formally reopen their offices, with varying levels of flexibility.
Read publishers' office return plans here.
As ad tech firms reveal data flows to foreign adversaries, Sen. Ron Wyden preps bill to restrict data exports:
In response to a letter from Wyden and other senators, Magnite and Twitter said they share ad data with companies based in countries including China, Turkey, Russia and the United Arab Emirates.
The potential for those countries to use that data to threaten U.S. national security is pushing Wyden to prepare legislation to restrict ad-tech data flows outside the country.
Read more about Wyden's bill here.
Jonah Peretti and Rich Antoniello explain why BuzzFeed is buying Complex Networks:
On the latest episode of the Digiday Podcast, Peretti and Antoniello discussed how Complex Networks will fit inside BuzzFeed.
They also talked about how BuzzFeed's brands could cross over into Complex's properties and vice versa.
Listen to Peretti and Antoniello here.
Why Amazon bought Art19:
Amazon plans to acquire the podcast hosting and monetization platform used by publishers including NBCUniversal and Wondery.
The deal marks Amazon's second podcast-focused acquisition in the past year.
Read more about Amazon here.
How media companies are switching up summer Fridays after the pandemic:
Some media companies do not have summer Fridays but are giving employees additional flexible paid holidays.
Others are letting individual teams determine how to give more time off to their staff this summer.
Read more about summer Fridays here.
What we're reading
What's on the minds of newsroom leaders:
Four women overseeing newsrooms spoke with Politico about a range of topics: how coverage has changed in the post-Trump era, the state of news outlets' social media policies and the role of female leaders inside news organizations. It's a comprehensive conversation well worth the time.
Why news organizations need to watch their language:
News outlets should take more care with how they describe people's mental health, according to Poynter. Improvements have been made with respect to race/ethnicity, gender and sexuality, but the article makes the case that journalists should put more thought into not only their own use of words like "crazy" and "nuts" but also their use of quotes that include those terms.
How publishers are keeping virtual events in the mix:
Rather than eschew virtual events as they return to in-person affairs, some publishers are keeping remote productions as part of their events mix, according to Nieman Lab. The virtual events lower the barrier to attendance and can make it easier to secure speakers, but they do require publishers to find ways to make them interactive.
https://digiday.com/?p=419544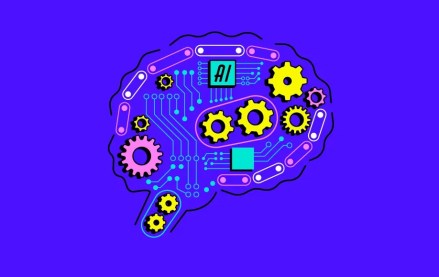 December 11, 2023 • 5 min read
As Google and Meta roll out new features, startups like Runway are finding new ways to compete for enterprise clients.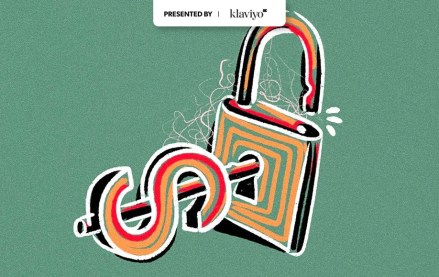 December 8, 2023 • 5 min read
Future plc's CFO Penny Ladkin-Brand announced on Thursday that she is stepping down, as the U.K.- based media company reported declining revenues and a new two-year investment plan to get back to growth.
December 7, 2023 • 13 min read
In this week's Media Briefing, publishing executives share how the task forces they created earlier this year to oversee generative AI guidelines and initiatives have expanded to include more people across their organizations.