How media companies are switching up summer Fridays after the pandemic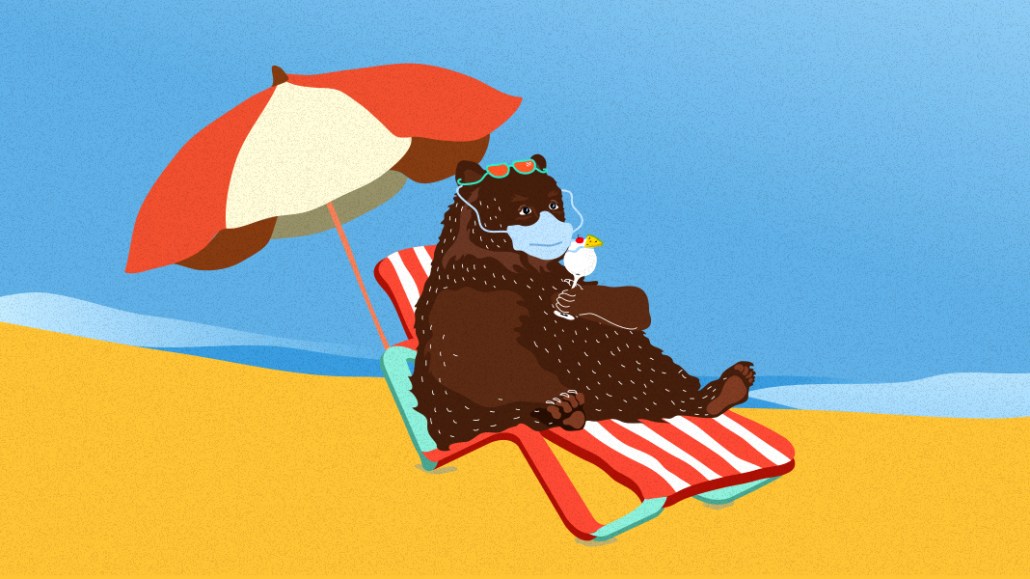 It's been a long 15 months for media employees. Dealing with the anxiety of a deadly pandemic and historical political and social movements all while adjusting to working from home have taken a toll on many. And it's starting to show: some employees are suffering from burnout; others are "rage quitting."
A number of their employers responded by giving staff more opportunities to take paid time off. That includes letting some teams work fewer hours on Fridays to enjoy the long summer days. But so-called summer Fridays are far from standard across media companies.
Forbes, the Los Angeles Times, The New York Times and The Washington Post do not have summer Fridays, which is when an employer allows staff to take a paid half-day or full-day off on the Fridays usually between Memorial Day and Labor Day.
However, most of those companies have chosen to give employees additional flexible paid holidays.
Condé Nast, Leaf Group, Meredith and Vice Media Group have had summer Fridays policies in place for prior years, and they will continue this year.
BuzzFeed and Vox Media do not have company-wide summer Fridays, but they are letting individual teams determine how to give more time off to their staff this summer.
"Summer Fridays have been part of our company culture for a couple [of] years now, but the program certainly feels even more impactful now," said Jill Angel, Leaf Group's evp of people. "We've seen the positive mental impact a couple [of] extra hours of weekend time have provided our people."
The neverending news cycle presents a challenge to media companies' summer Friday policies. Sometimes it is not possible for an employee to take advantage of Fridays off, so publishers are trying to find a balance between enabling employees to take care of their work and ensuring they take care of themselves.
At BuzzFeed, some teams have set up rotations so employees get a certain number of Fridays off and others will have half days or flexible work hours. Addy Baird, a politics reporter at BuzzFeed News, said staffers have a monthly self-care day available, unlimited sick time and generally flexible work schedules, which she hopes employees will take advantage of this summer. Another BuzzFeed News employee said their team does not get Fridays off, but the employee often uses their monthly mental health day on a Friday.
Teams at Vox Media are given the flexibility to establish their own summer work hours "to encourage time off," a spokesperson said. That often means alternating summer Fridays off or taking off another day of the week. This year, Vox Media has also made Friday, Sept. 3, a company-wide day off, extending the three-day Labor Day weekend into a four-day one.
A Vox Media manager who asked to remain anonymous said their team started having a summer Fridays policy last year. Though employees already get unlimited PTO, now they can take 10 half days or five full days off for 10 weeks in the summer, from June to September.
The Vox Media manager said they are flexible with staff to ensure they get the time off when they can take it. Sometimes, the manager has to push employees to take the time off.
"We all get to a point where we get fixated on our jobs. The people who do this work, want to do their work, and are very dedicated," they said, citing people earlier in their careers as being more inclined to keep working, adding, "It's dependent on me as a manager to say: 'no, you should take this time off.'"
Hillary Dixler Canavan, Eater's restaurant editor, said summer Fridays and additional days off are "great," but added that publishers should also consider "going totally dark for a week or two to allow employees the chance to totally unplug without having to think about how their work will be getting covered or how their absence will impact their publication," especially after the past 18 months "journalists went through where our jobs were in jeopardy as we lived through and relentlessly covered a global health crisis."
https://digiday.com/?p=419324