Media Briefing: Facebook pivots away from politics –publishers say 'we're just along for the ride'
February 11, 2021 • 14 min read
•
•
Ivy Liu
This Media Briefing covers the latest in media trends for Digiday+ members and is distributed over email every Thursday at 10 a.m. ET. More from the series →
The Media Briefing this week looks at how Facebook is trying to tamp down politics on its platform and ramp up entertainment.
Facebook's political containment ploy
Black History Year(s)
A Q&A with Meredith's president of digital Alysia Borsa
Twitter's subscription plans, Virginia's potential new privacy law and more
Facebook's political containment ploy
Facebook wants to "make Facebook fun again." Facebook's vp of entertainment Vijaye Raji said that during a meeting with multiple TV networks' digital executives on Oct. 20, according to a TV network executive with knowledge of the matter; a Facebook spokesperson said they could not confirm the comment because they did not attend the meeting. But Facebook appears to be saying the same in announcing on Feb. 10 that it will reduce the reach of political content in people's news feeds.
The key hits:
Facebook will test reducing the distribution of political content, including news articles and videos, in people's news feeds.
The test will not apply to videos in Facebook Watch or articles in Facebook's news tab.
News publishers are relatively unalarmed by the platform's latest announcement.
At the same time as it deemphasizes political content, Facebook is trying to play up entertainment content on its platform.
In the Oct. 20 meeting, Raji encouraged the entertainment-and-lifestyle-leaning TV networks to post more videos to Facebook.
Given the meeting's timing, with the U.S. presidential election a couple weeks away, the TV network executive interpreted what Raji was telling the network executives to mean "We are getting a lot of flack because Facebook is no longer considered entertaining and people don't think it's fun anymore," the exec said. In the months after the meeting, the network saw Facebook video viewership and corresponding revenue roughly double in November and December. This led the executive to speculate that Facebook had tweaked its algorithm to favor entertainment content and drown out political content.
Now that theory seems to have some support.
Three years after deprioritizing publishers' content, Facebook is going to cut down the distribution of political content on the platform. The test — which will start this week in Canada, Brazil and Indonesia and eventually include the U.S. — will apply to publishers' political-related news article links and native videos, a second Facebook spokesperson confirmed. The reach reduction will only affect political content appearing in people's news feeds, though, not other areas within Facebook such as Facebook Watch or its news tab.
If Facebook's January 2018 algorithm update, that prioritized people's personal connections over professional content on the platform, was an earthquake for the media industry, this latest test is being received by media executives as more of an aftershock.
Some news publishing executives are skeptical of how willing Facebook actually is to limit news content on its platform if that comes at the expense of its business. "As with anything Facebook announces, it will be interesting to see how it takes effect and how soon they change if it impacts revenue," said one news publishing executive.
To be clear, Facebook is not ridding its platform of political news content. If anything, the move may be an effort by Facebook to corral that content into its news tab, which was unveiled in October 2019.
A second news publishing executive said that more than 80% of the Facebook traffic that its articles receive come from Facebook's news tab, not its news feed. "If they want to take [political news content] out of [the news feed] and move more of it into the news tab — and people who want to see news and political content click there — I don't necessarily see this as a bad outcome," said this executive. But because Facebook's news tab analytics don't provide "a full understanding of reach on the news tab versus profile pages," the second news publishing executive said, "It does feel like we're just along for the ride.
Publishers' relative lack of alarm over Facebook's latest announcement corresponds with the platform making changes in the past that have forced publishers to pivot to the point that their businesses no longer swivel around the social network like they once did.
As Facebook has turned down its emphasis on publishers' content, publishers have similarly turned down their emphasis on Facebook. "It's one of those revenue lines where, because we have no control, all we can do is participate or not participate. This is the gravy business," said a third news publishing executive.
Some news publishers are opting to participate less. News video outlets, in particular, have prioritized YouTube, which has a more established revenue-sharing program, and streaming platforms like free, ad-supported streaming TV services. Earlier this month, for example, CNN announced it had ended a deal with Facebook to air original shows like its daily live news program "Go There" on the platform.
And Facebook faces a potential challenge, however, in pivoting away from politics in favor of entertainment. For some executives at media companies that produce videos in the entertainment category, the platform is not the priority that it once was.
"Our demo is not really on the platform as much as it used to be," said an executive at a media company that produces videos to appeal to millennial-aged men. A second media executive said that, while the video ad revenue they receive from Facebook is growing, the sum remains roughly a third of the money they make on YouTube.
Asked where Facebook sits in the mix of TV networks and streaming services buying original shows, a third media executive, who had sold original shows to Facebook in the past, answered, "Not even at all. I haven't even thought about Facebook in a year as a place that I would take a show. They're such an afterthought." — Tim Peterson
Confessional
There's almost like a pandemic debt hanging over most companies. From a publisher perspective, we're in the same shape as every other company in one regard. There's the added challenge, as a news company, that this is what most of our company is focusing on. There's a growing sense of just overall fatigue. It's not industry-specific, I don't think, but it continues to take a cost.

— News publishing executive
Black History Year(s)
This year Black-owned media companies, and non-Black-owned media companies that create content for Black audiences, have reason to believe that advertisers' interest in reaching Black audiences will extend beyond February, unlike in past years.

After last summer's Black Lives Matter movement, many brands promised to increase their advertising budgets to support Black creators and Black-focused publishers say they have seen advertisers generally follow through on those pledges through the beginning of 2021. This is not entirely uncommon given that Black History Month takes place early in the year. But early indicators show that this interest will translate to more long-term deals.
Blavity has had advertisers signing more multi-year, multi-million-dollar deals this year as opposed to campaigns limited to a single month, said the company's CEO Morgan Debaun. Moreover, the publisher has started pitching c-suite executives at the companies they're partnering with, versus entry-level marketers as in previous years.
G/O Media's chief revenue officer, Brian Kelly said that, while February is an important month for his team to sell for its brand The Root, the goal this year was to branch into new categories and sign new advertisers, including running the first automotive brand — Ford — to run on the site.
The Atlantic's new Inheritance project, which will spend the next almost two years researching and reporting out the history of Black people in America, launched this week with Salesforce as the project's sponsor in an 18-month deal that is worth more than $1 million.
Advertisers may also be under pressure to extend their efforts to reach Black audiences beyond Black History Month. Those limiting their support of Black audiences in 2021 to 28 days in the beginning of the year are more likely to come across as opportunistic than inclusive. — Kayleigh Barber
Numbers to know
20%: The percentage of The New York Times' ad revenue coming from digital ads using its first-party data, in Q4 2020. Ad revenue with first-party data in 2019 was just 7%.
$100 million: The amount Bloomberg Media expects to earn from subscriptions in 2021.
25%: The five-year goal for the representation of Latinos at The Los Angeles Times' newsroom, according to the company's latest diversity and inclusion report — 14% of the LA Times' newsroom managers were Latino, as of July 2020.
80%: The number of eligible New York Daily News employees that have joined a union seeking recognition from the newspaper's owner, Tribune Publishing.
10 million: The number of subscribers Bustle Digital Group wants to have across all of its brands' 14, soon to be 15, newsletters. It currently has 2 million subscribers. The plan is to increase the business from a seven-figure revenue stream to an eight-figure revenue stream year-over-year.
3 Questions with Meredith's Alysia Borsa
Alysia Borsa, Meredith's president of digital, is very comfortable with the details of media's growing data needs. Prior to becoming president, Borsa spent almost six years serving as the publisher's chief data officer and led the charge on building its infrastructure for data-gathering across its organization. She got on the phone with Digiday to discuss what she's hearing from clients about their data needs and priorities. — Max Willens
The interview has been edited for length and clarity.
You took sort of an unusual path to becoming the president of digital. The person in charge of privacy usually doesn't get that job.
We are a data-driven organization, and data plus our editorial experience is really a key differentiator.

My focus has always been 'How do we leverage those to drive our business?' That evolved into becoming the CMO as well. It was about how do we leverage the data to drive results for partners?

As we think about the ecosystem going forward, data is one of those core assets that every digital company needs to have and needs to focus.

What are you hearing from marketers when it comes to their own data needs as we think about the end of the cookie?
It definitely varies by brand, and by marketer. I think there are some common themes. Contextual targeting, and how can they access contextual targeting as a supplement to audience targeting, they want to talk about that more than they ever have before.

Many brands are now waking up to the deprecation of cookies. They're building out their own capabilities internally. They recognize the importance of having those skillsets in-house. A lot more of the conversations we're having are on how we can collaborate on second-party capabilities. Some have data, some of them don't. Some of the asks are [just], "Give us your data." That's not okay.

Do you think that last year's events set the industry behind schedule in dealing with this?
Last year was crazy. To say that it didn't have an impact would be naive. But I think last year really accelerated some of the understanding around this issue.
The problem is that this is a hard conversation.

How does data get controlled? How is it governed? How do we move into a world without cookies where the solution isn't just another cookie? It's going to fundamentally change how we operate.
What we've covered
How The Atlantic's Black history project turned into a 7-figure and 18-month deal:
Salesforce has signed a deal to sponsor the program uncovering Black history in America.
The program will span articles on The Atlantic's site and in its print magazine as well as special podcast episodes.
Read more about The Atlantic here.
U.S. lawmakers propose Section 230 reforms to regulate paid online speech:
The SAFE TECH Act will overhaul protections around paid online speech.
The bill is meant to rein in disinformation and fraud on social platforms but could have negative repercussions for publishers.
Read more about Section 230 here.
The New York Times aims to convert newsletter readers into paid subscribers:
The Times' The Morning newsletter has received more than 1 billion opens since May.
The Times is still determining how to turn newsletter subscribers into paid subscribers.
Read more about the Times here.
The live post makes a comeback among news publishers:
News publishers have seen live blogs help to attract subscribers.
Publishers have been using live posts to cover the coronavirus crisis, protests for racial justice, election and Jan. 6 attack on the U.S. Capitol.
Read more about live posts here.
Bustle wants to turn its newsletter into an 8-figure business:
BDG currently has 2 million subscribers across 14 newsletters.
By the end of 2021, the publisher aims to top 10 million email subscribers.
Read more about Bustle here.
How Thrillist plans to rebound from a nearly travel-free 2020:
This month Thrillist will debut an editorial package about people taking advantage of the past year's circumstances.
The Group Nine-owned publication aims to increase its revenue by 61% this year.
Read more about Thrillist here.
Publishers worry Taboola's SPAC funding could make them more dependent on its ad revenue:
Two news publishers said revenue from Taboola held steady in 2020 while other sources declined.
Taboola is looking to expand its work with publishers to include other ad placements.
Read more about Taboola here.
A tweet from California's AG about a global privacy tool has companies scrambling:
Global Privacy Control is the successor to Do Not Track.
California's attorney general implied the opt-out tool could serve as a valid opt-out request under the CCPA.
Read more about the Global Privacy Control here.
Why Brit + Co wants to help women create companies:
Brit + Co's 10-week-long educational course costs $2,000.
The program is part of the publisher's effort to increase its consumer revenue.
Read more about Brit + Co here.
Yahoo Sports finds big appetite for action among its first-time bettors:
The average bettor from Yahoo Sports places wagers at a rate that would total $6,000 in bets per year.
Yahoo expected to increase its base of bettors by 20% over Super Bowl weekend.
Read more about Yahoo Sports here.
What we're reading
Twitter mulls subscription revenue:
They call it Rogue One, but it's not a Star Wars flick. It's Twitter's code name for a set of subscription-based offerings in the works, according to Bloomberg. Twitter CFO Ned Segal said on a call with investors last year that subscription products could provide sales "durability," i.e. consistent revenue that isn't from ad sales. One subscription concept involves allowing followers to offer monetary tips for exclusive content; the company has already tested this in its Periscope video platform. Other ideas involve turning Tweetdeck into a paid service or charging for enhanced features. How about a Twitter "undo send" button? Twitter power users certainly could find value in these sorts of paid offerings, but the question is whether they would gain enough scale to really help the firm wean itself from the mighty ad dollar.
Virginia is for privacy lovers:
Virginia could pass a state privacy law this week, according to The Hill. Tech lawyers and digital data and privacy pros are watching closely as privacy bills move through state legislatures. And it looks like Virginia could be next in line to pass its state privacy law. Companion privacy bills have been passed in the state Senate and House, and now the legislature has until Thursday to reconcile the bills, before they move to Democratic Gov. Ralph Northam's desk. As we reported in Digiday recently, all eyes are on privacy law activity at the state level as industry pushes for a federal law in the hopes of simplifying compliance, and maybe overriding tougher state laws.
Substack but for text messages:
Substack isn't the only emerging journalism platform that could catch on. Subtext might gain ground, too, according to Nieman Lab. BuzzFeed News uses the subscription messaging platform as an engagement tool to connect with audiences and answer reader questions. The idea is to have a conversation with an audience rather than talking at them. Subtext follows other journalism-via-text services from Purple and Outlier Media. Some newsrooms also have tested Facebook Messenger for these sorts of engagement initiatives. But as media brands seek out new ways to connect with audiences and deliver subscription incentives, it's worth pondering who manages this stuff — Reporters themselves may be too busy, like, reporting.
The father of the web wants to grant you data sovereignty:
Will Mr. World Wide Web, Tim Berners-Lee, be the one to popularize the data vault concept once and for all? His startup, Inrupt is developing open source tech for personal online data storage and sharing, according to The Conversation. The idea is to grant the everyday web user with a sense of data sovereignty. Think of it as ownership and control over their data domains, so-to-speak. Inrupt will allow people to store their personal data in "pods" and control who has access to it. We've seen this idea before in similar forms over the years. Critics say the value of data comes through aggregation and analysis, through its connections to other things. It's why Google, Facebook, Amazon, Verizon and other data giants have power and why a commoditized data approach could be too little too late.
https://digiday.com/?p=395912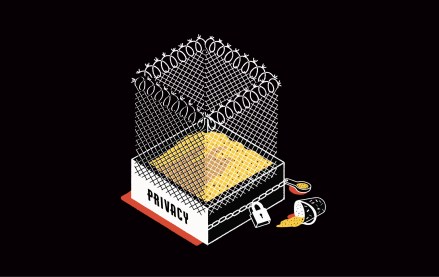 December 4, 2023 • 4 min read
FLEDGE stands for 'First Locally-Executed Decision over Groups Experiment' and makes ad auction decisions in the browser, rather than at ad server level.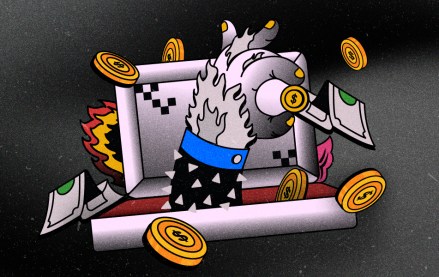 December 4, 2023 • 7 min read
A look at the genesis of ad tech, from the first online display ad in 1994 to the dotcom crash.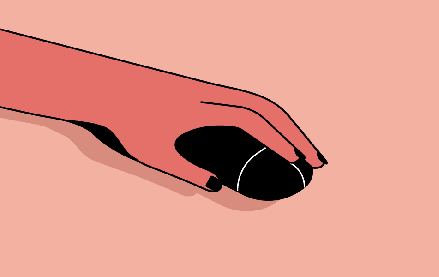 December 1, 2023 • 3 min read
People claim that the role of chief diversity officer is vanishing. However, AI is booming, and the CDO can help ensure responsible AI.