Media Briefing: How media companies' DE&I efforts, office return statuses are affecting hiring
June 17, 2021 • 13 min read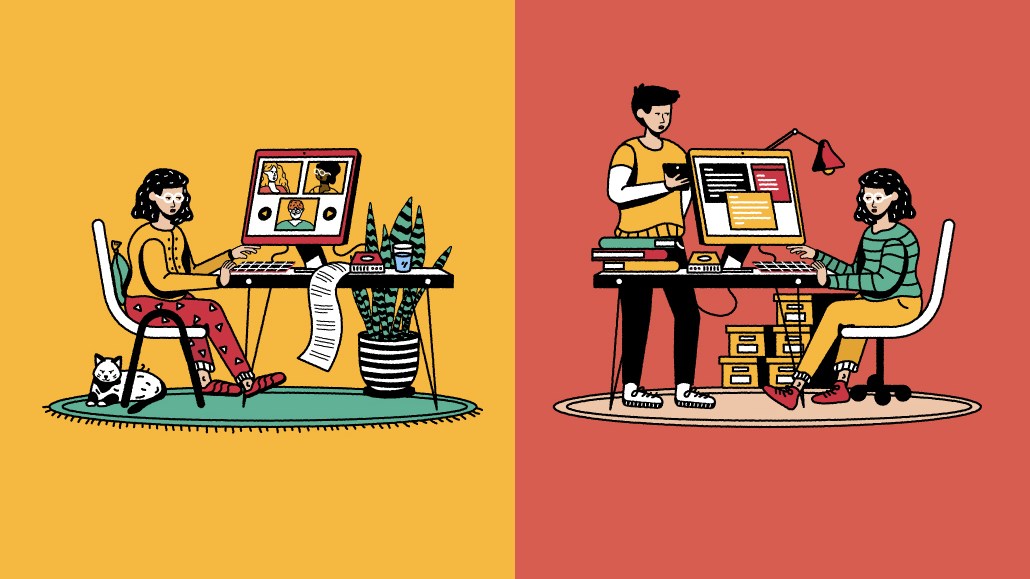 Ivy Liu
This Media Briefing covers the latest in media trends for Digiday+ members and is distributed over email every Thursday at 10 a.m. ET. More from the series →
This week's Media Briefing looks at how issues like diversity, equity and inclusion and office return statuses are factoring into media companies' ability to hire people.
The future of hiring
Local news publishers count on contributors
3 questions with The Alpha Group's David Cohn
Newsletter writers vs. Gmail filters, Dow Jones vs. reporter-authors and more
The future of hiring
As the media business continues to rebound from the pandemic and companies begin to ramp up hiring, two of the biggest topics in the media business from the past year — diversity, equity and inclusion and the shift to remote work — are playing a role in some companies' abilities to hire people.
The key hits:
Candidates are turning down job offers because of companies' DE&I track records, according to people working in the media industry.
In other cases, they are passing on positions because of companies' office return plans, including because companies have no plans to return to an office.
The extent to which job candidates are taking into account companies' DE&I efforts and office return plans could complicate media companies' efforts to rebuild their workforces after a year in which many organizations laid off employees in an effort to cut costs and weather the pandemic's impact on their businesses.
Media companies have announced 725 new hiring plans this year, up from 12 at this point in 2020, according to data from executive outplacement firm Challenger, Gray & Christmas, Inc. that was cited by Axios. A Challenger, Gray & Christmas spokesperson confirmed the figure and said it refers to the number of people that media companies have announced they plan to hire.
DE&I dealbreakers
Hiring has been one way in which media companies have been pressed to address the lack of diversity, equity and inclusion within their organizations. But that pressure is being expressed in different ways beyond employees calling for their employers to hire more people from underrepresented groups. A company failing to adequately address its DE&I shortcomings can see it having a compounding effect on its hiring efforts.
One media company that has been publicly scrutinized for its lack of diversity has seen it happen this year. "There was someone that turned down a job because of the DE&I stuff," said an employee at the company.
However, BIPOC working in the media industry recognize that not all companies' DE&I shortcomings are perceptible from the outside. So they are also scrutinizing company's leadership ranks as a signal. Before deciding to apply for a position at one media company, a person who is BIPOC and working in the media industry said they reached out to an executive at the company to ask where they were on the company's organizational chart. "They're the highest ranking [BIPOC] individual at the company, so I wanted to know how many layers there are between them and the top guy," this person said.
Media employees are also watching to see what extent companies are hiring in ways that improve the levels of diversity within their organizations. Given that many companies laid off employees last year, some hires may simply be filling positions that have been left vacant. "When a Black person is laid off and you backfill with a Black person, that doesn't do anything," said a second BIPOC person working in the media industry.
The office return factor
After the pandemic pushed many media companies to move out of their offices and shift to working remotely, some companies opted to let their leases expire. However, what was once a financial boon is becoming a hiring burden.
One media company made a job offer to someone who lives in that city but was turned down. Among the employee's reasons was the company not having "a firmed-up return to the office plan," said an employee at this company. The candidate wanted an in-person office, and the company had closed its office in the city where they would have been based.
Rather than a relic of a bygone era, the office can be a refuge for parents who have struggled to work from home or twentysomethings who want the social trappings of an in-person work environment. However, "has an office" is not on everyone's job wishlist.
One person who works in the media industry and currently works remotely said they turned down a position at another company because that company told them they would be required to relocate by the fall to work from the company's office in a major U.S. city after it reopens. "It's not even that I'm that opposed to moving, but I don't want to commute. I get more done at home," said this person.
That leaves media companies determining how office plans could affect their hiring ability. "You don't want to be at a competitive disadvantage if you're not able to offer what people need," said an executive at a mid-sized media company. — Tim Peterson
What we've heard
"We formed a diversity and inclusion committee, and they do research and inform the company. But I'm wondering, where are our practices? Let's stop sharing articles. All of this is important, and it's good to share and have that dialogue, but there's a lack of information about what companies are doing."

— Media executive
Local news publishers count on contributors
Local news has long faced a talent shortage, so several publishers are trying to redesign the pipelines they rely on for content and story ideas.
Earlier this month, Okayplayer, a music and culture news site founded by the Roots, launched the Byline Project, a kind of crowd-sourcing platform for investigative local journalism funded by the Google News Initiative. The Byline Project allows anybody to submit story ideas, either as a reporter or for someone else to write; people who submit can also accept tips or payments from readers after the story has been completed.
In late May, Nillium, a news technology startup created by the former head of news at Snapchat and a former digital producer at ABC News, soft-launched Forth, a hyper-local news brand that will allow vetted freelance reporters to pick up story assignments on their own, at pay rates that will be determined partly by the civic importance of the assignment.
During last year's pandemic, Patch refocused its contributor program around communities' officials and experts, hoping to give them a platform to inform their neighbors and constituents of changes.
Patching a problem
Though they differ in form and structure, each of these projects is designed to solve a problem that local news has faced for years. As legacy papers fold or shrink and as the reporters who wrote and edited them leave, many local communities simply do not have enough journalists available to do the work of covering them.
That leaves local publications looking at freelancers as well as non-professional writers. Some of these approaches recall things that have been tried before — contributor networks were all the rage about 10 years ago — and they may face similar challenges.
Quality questions
Any ghost writer will tell you that getting writing worth reading out of non-professional writers is hard, but just familiarizing an amateur with the particulars of editors' workflows takes extra work. Okayplayer, for example, had to overhaul the Byline Project's pitch forms to ensure users addressed all the questions a journalist might in a typical story pitch, said Rachel Hislop, Okayplayer's editor in chief.
Quality control presents another set of problems. A person having an advanced degree, holding public office or hailing from a community that needs covering doesn't preclude them from writing stories that are misleading, misinforming or slanderous.
Patch uses its community engagement and moderation teams to handle contributor posts. Okayplayer has individual editors work closely with contributors, while Forth plans to go one step further. Each of Forth's contributors will be vetted by editors before they're allowed to start posting — past bylines will play a role, cofounder Xana O'Neill said — and they are all required to adhere to editorial policies.
By themselves, these programs won't fix all of local news's problems or put it on a path to modern, sustainable operations. But every little bit should help.
"If we get two or three strong investigative stories a month, that's a success for us," Hislop said. — Max Willens
Numbers to know
$200 million: How much money BuzzFeed is reportedly looking to raise to help pay for a planned acquisition of Complex Networks.
24%: Expected percentage growth for U.S. digital ad revenue in 2021 compared to 2020.
21 million: Number of people who listen to NPR's podcasts each month.
3 questions with The Alpha Group's David Cohn
As the head of R&D at The Alpha Group, an in-house tech and media incubator for Advance Local, David Cohn has kept an ear to the ground on potential use cases for NFTs, cryptocurrencies and the blockchain in the media industry.
While NFTs of columns or articles may feel exhausted after early experimentation, Cohn said that the idea of comparing NFTs to collectibles like trading cards is not only limiting creatively, but in reality, stage one of the crypto revolution.
"I like to think of NFTs in the larger context of crypto or blockchain. The fundamental reason why [the] media needs to pay attention is because blockchain or Bitcoin [are] essentially about trust. Bitcoin is about being able to trust an exchange that is happening [with] money, and media, journalism in particular, is also about trust. It's a very different kind of trust, but they're fundamentally both about trust," Cohn said.
The interview has been edited for length and clarity. — Kayleigh Barber
The knowledge of crypto and NFTs are not inherently a given for many publishers' audiences. What role do you think media companies have in teaching a large portion of the internet population about the blockchain and convincing them to transact with crypto and NFTs in their everyday lives?
To some extent, I actually don't know media organizations are going to be the ones that are going to educate the public. The MLB and NFL are starting to do this and I think sports will be a bigger beachhead [for navigating interesting use cases around NFTs and crypto, like NBA Top Shot]. Adoption of crypto, of blockchain technology and NFTs may feel very slow and grueling. And then there will be moments where it feels like it's kind of had its watershed moment. I think the media can play a role in covering other use cases of NFTs, but I don't think they're going to be the ones that are going to be at the forefront. I do think, though, that the ones who are experimenting now with their own NFTs, while they may not be the market leaders, will be in a better position to leverage it later.
What do you foresee as future use cases for NFTs and cryptocurrencies in the media industry?
What really interests me is the economy of the content. Let's say [a publisher] had its own tokens, right? Like the content creator economy trend, imagine [a media company] did this in a way with their own currency or their own tokens. Instead of being a publisher with a staff, it is now almost like a talent agency. It becomes a media organization with a bunch of spokes going out as opposed to being centralized. Now, people are submitting content for coins, or paying for content with coins, and you have this circulating coin that regulates a kind of relationship between the content creator and the audience with the media publisher as kind of just a middle person in that respect. There would have to be a lot more mechanics and contracts, but that becomes really exciting. And the more [publishers] accept crypto now, the better they'll be in a position to be able to leverage that later.
How practical is the application of blockchain technology in the media space? Is this a difficult area or an expensive area to build a business in?
It's not super easy. It's not like total rocket science, and it's becoming easier and easier. I really want the media companies to define some of the tech. I want them to build the tech so that they can put some of their values into the platform. And the blockchain, in general, has an opportunity to really allow them to do that because it's an open protocol.
When the internet started, it was an open protocol and the people who were enriched by it were those who built on it — Myspace and then eventually Facebook. The blockchain is also an open protocol, and the people who are being enriched by it are actually those who are participating. Media are kind of like protocols. They put out content and those that benefit the most are the organizations themselves. As you open it up [and] you have an NFT or token or something that entails something more than just ownership, it also gives you access. At first, it might just be access to an event, but maybe in the future it [gives people] access to publish. Or maybe it means access to read, maybe it means you have earned enough and proven yourself enough to give you access to be an editor. All of a sudden, it's not a community of just consumption. It's actually a community of participation.
What we've covered
BuzzFeed will finally monetarily reward its Community users for their viral quizzes and lists:
BuzzFeed will pay Community contributors up to $10,000 for posts that go viral.
The program is an attempt to draw in readers interested in niche topics and potentially uncover new areas of coverage for BuzzFeed's entertainment staff.
Read more about BuzzFeed here.
Amazon is blocking Google's FLoC — and that could seriously weaken the fledgling tracking system:
Most of Amazon's properties, including Amazon.com and Zappos.com, are preventing Google's FLoC from gathering data.
Amazon's move could hinder Google's tracking method and help the e-commerce giant's own advertising business.
Read more about Amazon here.
How the Betches founders turned a blog into a multi-platform media company for young audiences:
Betches founders Jordana Abraham, Aleen Dreksler and Samantha Sage appeared on the latest episode of the Digiday Podcast.
They described how the satirical blog has become a media company with an audience of 43 million people.
Listen to the Betches founders here.
The Globe and Mail's AI startup begins to make in-roads:
Over the past six months, the Canadian news publisher's AI startup Sophi has been adopted by WordPress's and The Washington Post's publishing tools.
More than 50 titles across 11 different publishers will launch Sophi on their sites this year.
Read more about The Globe and Mail here.
The Week redesigns its U.S. site to catch up to advertiser demand for native advertising:
The Week's redesigned site now loads three times faster, and the viewability of its ads has increased by 20%.
The publisher's focus on native advertising is buoyed by a new content studio structure.
Read more about The Week here.
What we're reading
Newsletter writers vs. Gmail filters:
Newsletters may be independent creators, but they are not entirely autonomous, according to the Los Angeles Times. Just like publishers on Facebook and video creators on YouTube, they are subject to the power of the platform, in this case email services like Google's Gmail. Gmail's Promotions tab, which was designed to sequester marketing emails, presents a purgatory for journalists' newsletters.
Creativity vs. capitalism:
Digital content is a commodity, and capitalizing on content is a conundrum, according to The Atlantic. At issue is who has the right to capitalize on content in an era where it's openly accessible. The answer should be simple: whoever originated it. But content, like culture, can be quickly co-opted to the point of obfuscating its originator, and sometimes the people who created something, like the Black people who came up with so many of the dances dominating TikTok, don't have the means of making money from it. And then sometimes, content is just content, not something to be capitalized.
Dow Jones vs. reporter-authors:
Dow Jones has introduced new rules around its journalists securing book deals, including requiring them to license any reporting they've done for the company in order to include it in their books, according to Nieman Lab. The move by The Wall Street Journal's parent company seems to tie into the trend of media companies trying to secure their intellectual property, which is to say protecting their ability to profit from what they publish. And it could raise new questions over content ownership rights — which has been an issue between media companies and their video creators — including whether newsroom unions should begin negotiating for journalists to retain rights to their reporting.
https://digiday.com/?p=418322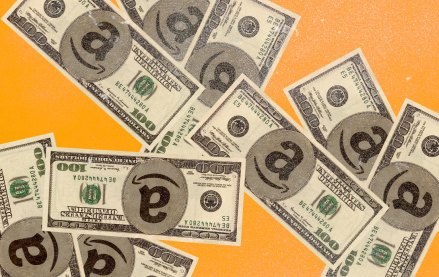 September 27, 2023 • 6 min read
The agency accused the e-commerce giant of conducting a range of anticompetitive behaviors that hurt both shoppers and sellers.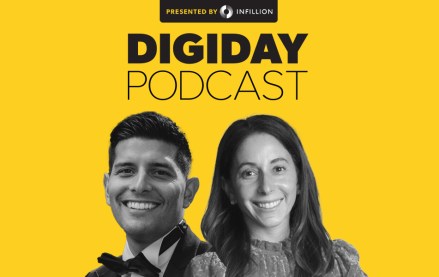 September 26, 2023 • 3 min read
In a live recording during the Digiday Publishing Summit, the news executives called for more nuanced conversations with advertisers around their brand safety concerns.
September 26, 2023 • 4 min read
After investing in one generative AI startup and suing another, the company will let customers create images on its website and an API.