Cheat Sheet: How new antitrust bills could force more data access from Facebook and Google (and stop them from favoring their own services)
June 17, 2021 • 6 min read
•
•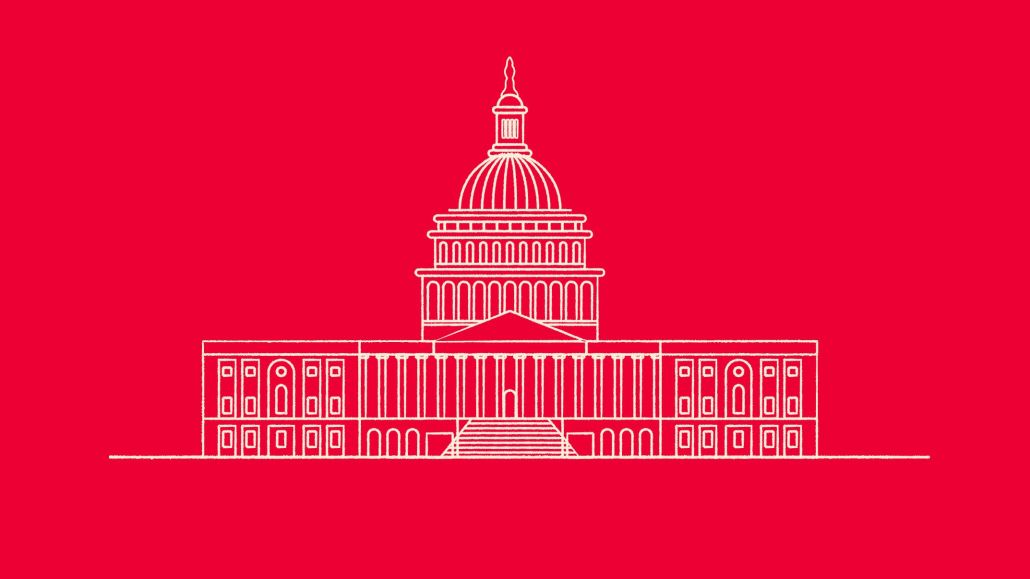 Ivy Liu
The groundswell of antitrust activity is continuing to intensify.
A new round of bipartisan antitrust bills proposed in the U.S. House of Representatives is taking aim at big tech platforms like Google, Facebook and Amazon. If the legislative package passes, practical rule-making and actual enforcement may soon follow from the just-named Federal Trade Commission chair Lina Khan, an antitrust reform proponent.
Here's a breakdown of what is in the bills, followed by an overview of their potential effects in practical terms:
Proposed as a package under the title, "Stronger Online Economy: Opportunity, Innovation, Choice," the five bills introduced on June 11 are intended to work together as parts of a whole.
The bills deal mainly with a few key issues: self-preferential treatment by the platforms in favor of their own services, data control and access in relation to interoperability and data portability and acquisition of nascent competitors.
Like antitrust bills introduced previously this year, one of the bills puts the onus on tech platforms to prove they are not in violation of the law. Antitrust lawyers say this is a significant shift, because it forces platforms to establish clear evidence that they are not making anti-competitive moves in acquisitions, which could be difficult.
Led by Rhode Island Democrat Rep. David Cicilline along with Colorado Republican Rep. Ken Buck — the two leaders of the Antitrust Subcommittee — each bill has backing from co-sponsors on both sides of the aisle. That's a necessary foundation for any momentum toward passage, and an indicator of the strong support among Democrats and the GOP for reining in the power of tech platforms.
It probably goes without saying, but a fight against these bills and the general push toward antitrust reform — supported by lawmakers, other corporations and consumer groups —can be expected from the platforms and their lobbyists.
Stopping discriminatory self-preservation

Two of the bills address self-preferential treatment and anti-discriminatory behavior by large platforms. The American Innovation and Choice Online Act prohibits platforms from advantaging their own products or services, such as by giving preferred status or placement to their own products or services or by disadvantaging similarly-situated businesses. A companion bill, the Ending Platform Monopolies Act, also deals with this self-preference concept by stopping platforms from wielding control across multiple business lines in ways that disadvantage competitors. The bills cover platforms with a market cap higher than $600 billion and at least 50 million U.S.-based monthly active users or at least 100,000 U.S.-based monthly active business users.
In practical terms: If passed, the American Innovation Act would mean Google could not display its own shopping results above those of other e-commerce players, for instance. Or, it might mean Facebook couldn't favor Instant Articles over traditional links to publishers' sites, or that Amazon couldn't give preference to its own listings or brands over other sellers in its marketplace.

The Ending Platform Monopolies bill might have prevented Google from implementing the alleged Project Bernanke scheme, a core element of the Texas-led antitrust suit against the company, which alleges Google used data from its digital ad exchange to benefit its own ad-buying system and disadvantage other ad sellers. The bill is co-sponsored by Antitrust Subcommittee Vice Chair Pramila Jayapal, whose home congressional district includes Amazon's headquarters, where nearby Microsoft also holds sway.
If found in violation of the American Innovation or Ending Monopolies bills, platforms would be subject to civil penalties of 15% of total revenue or 30% of revenue in any line of business affected by the unlawful conduct.
These bills are bound to get lots of support from consumer groups including Consumer Reports, which noted in a press release in support of the bills that imposing non-discrimination requirements on large online platforms "should help ensure that the best services get consumers' attention and dollars, irrespective of which company produces the service, so consumers can buy or use services that best serve their needs."
Moving data and connecting tech beyond the walled gardens

Two bills address platform interoperability and data portability. Think of interoperability as the ways in which platforms function in conjunction with other tech, and portability as related to sharing, access and movement of the data generated by the platforms or by people using them. Depending on how things play out, the bills could have a real effect in terms of just how impenetrable the walls of the walled garden platforms remain.

The ACCESS Act, which stands for Augmenting Compatibility and Competition by Enabling Service Switching, requires platforms to maintain transparent, third-party-accessible interfaces, such as APIs, to facilitate and maintain interoperability with competing businesses, to enable secure data transfer to people using them, or (with affirmative consent) to businesses on behalf of those users. The American Innovation bill mentioned above also addresses interoperability by defining restrictions platforms make on business users accessing or interoperating with their tech as discriminatory behavior.
In practical terms: These bills could force the platforms to give third-party firms more access to information flowing through their systems, such as by giving companies more data for ad measurement or ad fraud purposes. They could also have implications for companies in the consumer-facing data monetization realm, by lowering barriers preventing people from using outside tech like browser extensions or apps to monetize the data they generate on Facebook, Twitter or Microsoft-owned LinkedIn.
Expect pushback from the platforms, who are likely to argue that there are security risks when allowing outsiders to connect with their tech or grab data from it. "Those are red herring issues," said Barry Pupkin, a senior partner focused on antitrust at law firm Squire Patton Boggs, regarding the data security arguments platforms might make. "I think they can all be resolved."
Gobbling competitors and competing on user attention…
Another bill, the Platform Competition and Opportunity Act, would prohibit platforms from buying smaller firms to snuff out competitive threats. The bill requires platforms to prove to regulators when making acquisition attempts that the acquired businesses do not compete with theirs or represent nascent potential competition to their businesses. Lawyers say it could lead to a reevaluation of existing acquisitions such as Amazon's purchase of Whole Foods or Facebook's acquisition of Instagram. Notably, the bill addresses user attention and data as modern currencies that help establish a company's value and competitive edge.

…And shifting the burden of proof
Shifting the burden of proof from the plaintiff, i.e. the government, to the platforms themselves to prove the lack of harm by clear and convincing evidence, is important, said Colin Kass, a partner in Proskauer's Litigation Department and co-chair of Proskauer's Antitrust Group. In the case of Amazon's acquisition of Whole Foods, for example, "The burden shifts to Amazon to prove that it [wouldn't] have an anticompetitive effect," he said. "That's just a harder thing for Amazon to prove."
Two previously-proposed antitrust bills, including antitrust reform legislation proposed this year by Sen. Amy Klobuchar, the powerful chair of the Senate Judiciary's antitrust subcommittee, also would shift the onus of proof on the platforms.
A fifth bill to help the FTC and its new chair

The fifth bill in the House anti-tech antitrust package would increase filing fees for mergers. The fee hike will help fund resources needed for the federal government's two antitrust oversight agencies, the Department of Justice and FTC, to enforce the laws. The bills entrust the FTC to help define rules for how they would be put into practice. Antitrust and consumer advocates were delighted on June 16 when Lina Khan, progressive law school professor and staunch proponent of modernizing antitrust laws, was not only approved in a 72-25 Senate vote in support of her becoming a commissioner of the agency but the Biden administration soon after named her FTC chair.
"There's no secret about where she stands in regards to regulations of these large platforms," said Pupkin of Khan, noting that the support from GOP lawmakers is "an indication that there is bipartisan support for antitrust changes." He added, "The antitrust laws are going to change — they're 130 years old."
https://digiday.com/?p=418365
October 2, 2023 • 1 min read
•
•
The publishers who attended DPS were focused on the potential upsides of applying the technology to their operations while guarding against the downsides.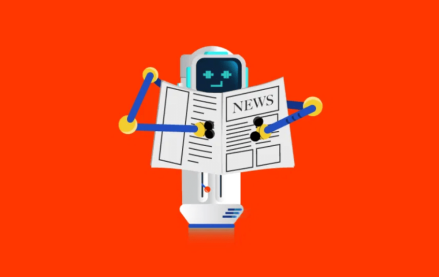 October 2, 2023 • 4 min read
•
•
Now that ChatGPT users can surf the internet for information, some publishers are reconsidering the weight of the issue.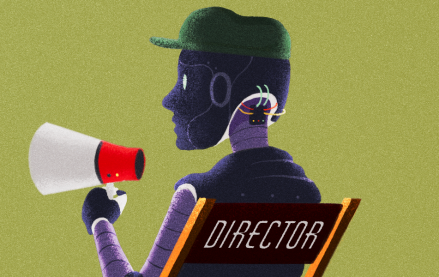 October 2, 2023 • 5 min read
•
•
As Meta makes celebrity-like chatbots, ChatGPT learned to "hear," "see" and "speak" while Spotify is piloting AI-translated podcasts.