The Rundown: Media brands and social platforms tout their connection to diverse communities on NewFronts Day 3
May 5, 2022 • 8 min read
•
•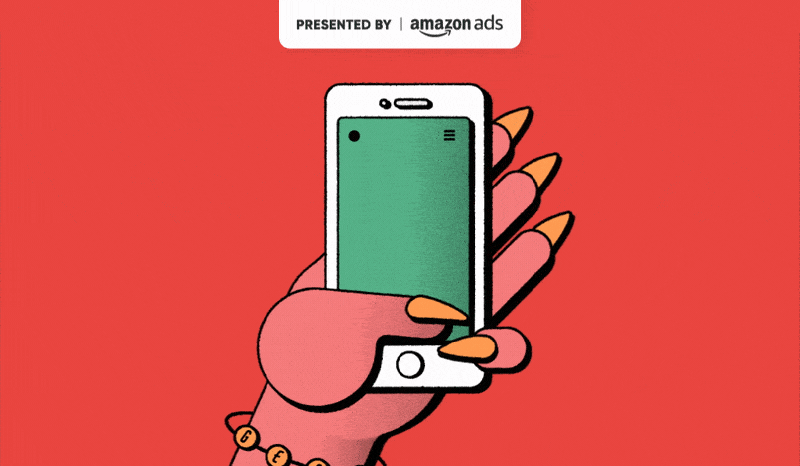 Digiday's NewFronts coverage is presented by Amazon.
Social media platforms and Black-owned publishers can help marketers reach a wide range of communities. That was the message from the panels and presentations by media companies and social platforms aimed at urging media buyers to spend with them to reach those audiences, on day three of the Interactive Advertising Bureau's four-day NewFronts.
TikTok announced its first ad product and revenue share program, called TikTok Pulse. Blavity, Revolt and Black Enterprise — all media brands targeting a Black audience — presented their content to advertisers. Twitter announced new and expanded partnerships with publishers like Condé Nast, Fox Sports, Essence and E! News.
The key details:
Diversity and inclusion in the industry still needs work, according to agency execs.
Media companies built for Black audiences discussed their growth, content programming and recently opened creative studios and video production hubs.
TikTok announced its first ad revenue share program, TikTok Pulse, for advertisers to appear next to top, verified creators' videos with the creators receiving half of the resulting revenue.
Twitter announced expanded partnerships with publishers like Condé Nast, Essence and Fox Sports, and sports leagues like the WNBA — as well as new deals with Revolt and E! News.
Diversity in the media industry is still a work in progress
The first half of the third day of the NewFronts was dedicated to diversity, equity and inclusion and Black-owned media businesses.
The first panel included Deva Bronson, Dentsu Media's evp and head of brand assurance and publisher-direct investment (digital and print); Sheryl Goldstein, IAB's evp and chief industry growth officer; Soon Mee Kim, Omnicom Public Relations Group's chief diversity, equity and inclusion officer; and Gila Wilensky Xaxis's U.S. president.
The panelists gave scores on how the industry is doing in terms of diversifying workforces and the industry and making them more inclusive, as well as representing diverse audiences in ad campaigns and content. Scores ranged from C to D ratings.
"I think it's up to us as agencies to push [our clients] in this regard. That's why they work with us. That's why they work with agencies to show them what the trends are in the industry, to be forward-facing, to get them out of their comfort zone," Wilensky said.
Digitas hosted a panel to spotlight "The Beauty of Blackness," a new feature-length documentary about Fashion Fair Cosmetics, the first national makeup company for Black women. Available on HBO Max, the film was created by Digitas, Sephora, Vox Creative, Ventureland and Epic Digital. "It is important to tell this story now because our stories have been taken from us, manipulated or used against us," said Kiana Moore, director of "The Beauty of Blackness."
Another panel — featuring Goldstein; Paula Castro, Google's multicultural creative business partner; Johanna Lara, YouTube BrandConnect's head of sales strategy and programs; and Earnest Pettie, YouTube's trends insights lead — discussed how marketers can reach diverse communities by working with creators who can speak to those audiences authentically.
"We take a look at who we're trying to reach based on audience affinities and what would make sense. In addition to taking a look at their views, we look at the historical [trends]— to make sure there's an accurate, relevant relationship and that the creators that we're recommending are a brand fit… That starts with the brief," Lara said.
Insights are also pivotal to "understand what it is the user wants, and how we can actually help their brand partner and really tap into that authenticity factor for the consumers," Castro said. Analyzing data and experimenting with different creatives is also key, because "what works for a general market audience might not necessarily work for a multicultural audience," she said. For example, multicultural consumers "over-index on mobile usage," especially on YouTube, Castro added.
Blavity
Morgan DeBaun, founder and CEO of Blavity, pitched the company's publisher networks and its five owned and operated media properties. These channels share stories for Black millennials around entrepreneurship, technology, travel, lifestyle, music and entertainment, including flagship title Blavity News. DeBaun noted Blavity's tech-focused vertical AfroTech's efforts in the metaverse and NFTs and urged advertisers to support its work in Web3. New programming includes original shows and IP in partnership with TBS and Pinterest, providing branded video opportunities for advertisers, DeBaun said.
Revolt
Hip-hop-focused media company Revolt, founded by Sean "Diddy" Combs and Andy Schuon, told marketers it has 14 projects currently in development for digital and social platforms. Revolt recently opened a production hub to create unscripted shows and a creative content agency called #000000 ("black" in hex color code). During the presentation, Revolt announced a partnership with sports publisher Overtime to create a sports franchise "with a hip-hop lens." The company also announced its acquisition of digital publisher Rap-Up. In 2021, Revolt added over 100 new video advertisers.
Black Enterprise
Site traffic to Black Enterprise, the 50-year-old business publisher, grew by over 1300% since 2019 to nearly 13 million visitors a month, said deputy digital editor Selena Hill. She shared various programming produced by Black Enterprise, including the "40 Under 40" list and summit, a biweekly video podcast for women entrepreneurs "SistersInc." and video interview series like "New Norm" and "Hip Hop Enterprise." Hill also highlighted recent branded content deals with advertisers like Merrill, Hennessy, Prudential and T-Mobile. Black Enterprise sells display and video ads, which can be purchased programmatically.
TikTok
TikTok announced its first ad revenue-sharing program for creators and publishers called TikTok Pulse. The new contextual ad product lets advertisers pay to appear next to the top 4% of all videos on TikTok, in the app's "For You" feed. Creators and publishers with at least 100,000 followers will be eligible to participate in TikTok Pulse and receive 50% of the revenue from ads running around their videos. The revenue-sharing program presents a new way for creators to make money from their content on the TikTok platform and is supposed to provide advertisers with some peace of mind — thanks to an "inventory filter" that aims to ensure TikTok Pulse ads are running next to verified content.
The top videos change daily, and are determined by "the highest level of brand suitability," viewer engagement, video views and "creator engagement signals," said Jiyai "Ray" Cao, TikTok's managing director, global head of monetization product strategy & operation. TikTok Pulse ads can be bought through TikTok's Ads Manager platform at a fixed CPM, according to Sandie Hawkins, TikTok's gm of North America global business solutions. Buyers can use TikTok's brand safety filter or third-party verification. TikTok Pulse also provides third-party brand viewability and sales lift integration, as well as post campaign audience reporting, Hawkins said. "We're already seeing strong commitment from the world's largest brands and agencies, such as IPG Media Brands and OMG," she added.
TikTok Pulse offers advertisers 12 content categories to place their ads next to videos in the For You feed, including beauty, fashion, TV and movies, auto, pets, gaming and cooking.
More than a billion people (most of whom are millennials and Gen X'ers) globally use TikTok each month, Hawkins said. People on the platform are "spending a movie's worth of time each day with TikTok," she added.
In a similar fashion to the NewFronts presentations by Snap and Meta on Tuesday, TikTok's event for advertisers featured a range of successful creators from the platform, who were brought on stage to discuss their work with brands. Videos featuring TikTok creators are twice as engaging as those without, said Sofia Hernandez, TikTok's global head of business marketing. Brands that partnered with creators on TikTok saw a 26% lift in brand favorability and a 22% lift in brand recommendations, Hawkins said.
Twitter
Twitter announced it will be the first social platform to test an integration with iSpot, NBCUniversal's first cross-platform video-certified measurement provider. The partnership aims to offer advertisers who purchase Amplify sponsorships (where brands can play to place ads next to videos from Twitter's content partners) from NBCUniversal additional insights to better understand the incremental audience generated from their Twitter media campaigns. Views to publisher content for Amplify increased 20% year over year to 227 billion views, said Robin Wheeler, vp of U.S. client solutions at Twitter.
Twitter also announced a new pilot program coming later this year around major global events, such as sports events. The program will allow advertisers to promote and run pre-roll on live event pages featuring real-time highlights. Wheeler also teased live shopping events — currently in beta — will soon be available to brands, with content and commerce from publishers like Condé Nast, NBCU and Hearst.
JP Maheu, vp, Americas at Twitter, said Twitter had 226 million users in the first quarter of 2022, up 16% year over year.
The social media platform has new and extended deals with publishers and sports leagues to reach diverse and fan-based communities:
Revolt will bring music, lifestyle, entertainment, sports and social justice content to Twitter, including hip-hop podcast "Drink Champs," the Revolt Summit and "Revolt Black News Weekly," a news show covering issues occurring in Black communities.
E! News will debut a Twitter live stream show called "While You Were Streaming," covering big TV shows and new seasons, such as Netflix's "Stranger Things," Disney+'s "Obi-Wan Kenobi," and Bravo's "The Real Housewives." The show will feature host Danielle Robay and rotating guests.
FOX Sports will bring in-match previews and live pre-game shows for every FIFA World Cup Qatar 2022 and FIFA Women's World Cup Australia & New Zealand 2023 match to Twitter, available for sponsorships and advertising.
Twitter and Condé Nast announced an expanded multi-year content deal across video, Twitter Spaces (its audio product), Moments and live events (the latter of which was the focus of Condé Nast's NewFronts presentation on Tuesday.) TJ Adeshola, head of content partnerships at Twitter, said Twitter's live stream of Monday's Met Gala drew nearly 8 million views.
Highlights from Essence's events (including the Essence Festival of Culture and the Global Black Economic Forum) and weekly clips from Essence's digital video series will now be available on Twitter, as well as monthly Spaces produced by Essence on trending news, events and Essence cover stories.
The 2022 WNBA season marks the sixth year of the sports league's partnership with Twitter and will include a slate of 12 live games that people will be able to watch on the social platform. For the first time, the @WNBA account will also regularly host Spaces throughout the season. Content will include polls, player interviews and moments and new franchises. Adeshola said sports video views on Twitter were up 26% year over year in the first quarter of 2022.
https://digiday.com/?p=447228
This week's Future of TV Briefing looks at how this year's upfront and recent announcements from AMC Networks and Paramount indicate the progression of programmatic in the TV and streaming ad market.
This week's Future of TV Briefing looks at how major streaming service owners' subscription business fared in the third quarter of 2023.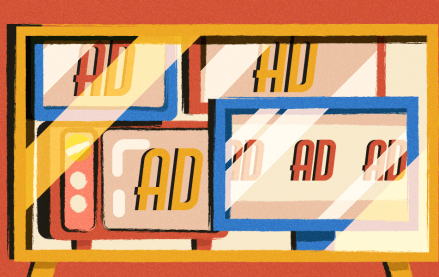 This week's Future of TV Briefing looks at what TV and streaming companies' latest quarterly earnings reports indicate about the state of the TV advertising market.