The Rundown: Platforms, streamers and publishers pitch celebrity- & creator-driven content and measurement tools on NewFronts Day 2
Digiday's NewFronts coverage is presented by Amazon.
Day two of the Interactive Advertising Bureau's four-day NewFronts digital video advertising presentations featured platforms, streamers and publishers pitching celebrity —and creator —driven content. Samsung's advertising division highlighted a new measurement tool, while Roku, Condé Nast and Snap focused on new and returning programming in their pitches to video buyers — and Meta didn't announce any new ad products.
The key details:
Samsung Ads highlighted its recently launched Total Media Solution — while the connected TV platform operator urged buyers to spend more on CTV advertising.
Roku's star-studded event promoted new programming, as well as branded content, dynamic linear ads and shoppable advertising opportunities.
Condé Nast is producing more live programming and tripling the amount of programming from GQ Sports.
Snap wants advertisers to buy more augmented reality-based ads.
Meta pitched its existing in-stream video ad product while talking up AR and metaverse opportunities for advertisers.
Samsung
At its first in-person NewFronts presentation, Samsung Ads spotlighted its Total Media Solution tool, which provides buyers with management and measurement of cross-platform media buys, using Samsung's demand-side platform. The fact that this platform gives buyers the ability to manage their buys across linear and streaming apps was the theme of Samsung's pitch: Buyers should be spending more in CTV, but Samsung Ads' data can also help inform advertisers' linear TV buys.
Advertisers can "bring your own media that you negotiated with both traditional media companies and other streaming partners directly to us, so you can control and manage everything in one place," said Joe Melaragno, head of platform sales and agency development at Samsung Ads.
Samsung has "a footprint of 60 million smart TVs," representing one-third of all U.S. TV households, according to Cathy Oh, vp, global head of marketing & analytics at Samsung Ads. Michael Scott, Samsung Ads' vp of brand sales, claimed Samsung's automatic content recognition data shows that "for the first time, AVOD growth is exceeding SVOD growth" — the former is up 10% in total time spent year-over-year, while the latter is down 11%.
That being said, ad-supported, on-demand streamers have only 20% penetration among U.S. households compared to 81% for subscription-based streamers, according to Kantar's Entertainment on Demand.
Samsung TV Plus, Samsung's free, ad-supported streaming TV service, is pre-installed in 75 million devices in the U.S., according to Sang Kim, Samsung Electronics svp. The FAST service now has nearly double the amount of viewers watching three-times more content per month year over year, he said. In 2019, the service had 30 channels; it now has more than 200 channels and will add four new owned-and-operated FAST channels this year, around DIY, cooking, automotive and holiday. A new cloud-based gaming hub will also launch later this year on the Samsung service as well as new programming, including "Hotel Inspector" and Designer Networks' "Rucker's Reno."
In 2021, more than a third of viewers' time spent on Samsung TV Plus was spent watching Samsung's owned-and operated-channels. Eight of the top 10 most-watched channels on the service were O&O channels.
This year, Samsung will roll out its updated Smart TV user interface — which features a new home screen discovery masthead ad unit that advertisers can buy — to more markets. In the select markets where the ad unit is already available, the curated and personalized masthead led to two to three times improved click-through rate and a three-times increase in app opens, according to Dennis Yuscavitch, global head of product marketing at Samsung Ads.
Roku
Roku brought a number of celebrities on stage — ranging from Daniel Radcliffe to Martha Stewart — during its NewFront presentation to promote its original programming on its FAST service The Roku Channel. The CTV platform owner also pitched branded content opportunities, as well as dynamic and shopping ad formats. Roku had 61.3 million active accounts as of the first quarter of 2022.
"Roku Recommends," Roku's weekly show hosted by Maria Menounos and Andrew "Hawk" Hawkins to highlight content on the platform, will return for a second season in September. Roku is also working with Variety on a segment sharing the top 10 Roku searches each month. Three new weekly shows will highlight streaming content in the categories of pop culture, social media trends and DIY projects.
The Roku Channel will add more original content, in three categories in particular: drama & comedy, lifestyle and reality & competition. Thanks to a new co-production deal announced Tuesday with Marquee Brands and Milk Street Studios, new lifestyle shows are coming to The Roku Channel starring lifestyle and culinary personalities Martha Stewart, Emeril Lagasse and Christopher Kimball. Libraries of content featuring those stars will move to The Roku Channel as part of the deal. Another show the studio is shopping to advertisers is "The Short List," which is being produced by Reese Witherspoon's production company Hello Sunshine and will include 12 short-form films in the drama, comedy, documentary and animation genres.
Brands can buy ads against Roku's original programming in a variety of ways, including promotions on Roku's home screen, season premiere sponsorships and pause ads.
OneView, Roku's ad platform, combines Roku's audience and identity data for marketers and is the only ad buying platform with access to The Roku Channel. Roku recently introduced dynamic linear ads, which allows advertisers to use OneView to swap out their linear ads' creative with a more targeted ad when people are tuning in via a Roku-powered smart TV. Paramount, AMC Networks and Hallmark are among the TV networks that have agreed to support Roku's dynamic linear ad product for ads running on their linear networks.
Roku is adding more shoppable features to its platform too. Roku said it can add an overlay to an existing ad so streaming viewers can use their remotes to click on the ad and have a message sent to the viewer's phone number that Roku has on file with a link to shop for the advertised product. Advertisers will be able to track these ads' performance in OneView. By this year's holiday season, Roku wants to provide retailers with the ability to pair shoppable ads with Roku Pay to sell the products from ads on the TV screen.
Roku also spotlighted the recent launches of its advertising watermark, its clean room, an expanded measurement partner program with marketing mix modeling, and the company announced a collaboration with Microsoft to explore how linear and streaming TV advertising impacts online searches.
Condé Nast
Coming off Monday's Met Gala, Condé Nast's NewFront focused on live programming and the expansion of three main titles: GQ, Vogue and Vanity Fair. The pitch seemed to be: more celebrities + more programming = more viewership – and more opportunities for brands.
Condé Nast said this year's presentation features their "largest video slate ever," with 250 new and returning digital series, over 50 pilots across 17 brand channels and a tripling of GQ Sports' content production. Forty new and returning social series are planned for this year, said Condé Nast Entertainment president Agnes Chu.
The company's video viewership is up 22% from last year, according to Condé Nast CEO Roger Lynch. Conde Nast says it drove 14.3 billion total global video views and currently drives an average of 1.3 billion monthly views, up 18% year over year.
With success from Vogue's live streams of the Met Gala red carpet and Vanity Fair's red carpet live show at the Oscars, this treatment will extend to two new live pilots: Allure Best of Beauty and Glamour Women of the Year. GQ Sports' will also live–stream "everything but the game" at the next year's Super Bowl.
Condé Nast has tripled its live viewership overall, according to Condé Nast chief revenue officer Pamela Drucker Mann. The Met Gala drove 7 billion impressions in 2021, and viewership for Vanity Fair's Oscars red carpet show was up 51% this year compared to last. Drucker Mann told Digiday advertisers can buy spots in a live stream "the same way they buy TV spots during the Super Bowl."
Snap
Snap wants advertisers to buy more augmented reality ads. On average, over 250 million Snapchat users engage with AR on Snap's platform every day, according to Snap's chief business officer Jeremi Gorman. While previously it took up to 16 weeks to build an AR experience, it now takes "a matter of days," she said.
Snap is entering a multi-year partnership with Live Nation to build immersive experiences around concerts and music artists, according to Resh Sidhu, global director of Arcadia, Snap's creative studio dedicated to AR. She also touted "AR commerce" — or using augmented reality filters to drive product sales. A recent filter created by Ulta Beauty had 30 million people try on products via the AR "lens" for their holiday campaign, which led to $6 million in incremental purchases, according to Sidhu. Advertisers can work with Snap to build 3D assets from their own products. Puma is working with Snap on a new Snapchat destination called Dress Up, where users can try on shoes using an AR lens.
Snap also announced a new creator program, created in collaboration with personalized celebrity greeting app Cameo, called the Snap x Cameo Advertiser Program. Snap's advertisers can hire the over 45,000 celebrities on Cameo to film short-form videos with a frame or overlay featuring an advertiser's branding. Snap also introduced marketers to the first class of creators in its new content accelerator, 523, which aims to provide resources and a platform to Snapchatters from underrepresented groups. Its first class of 523 creators will produce content for Discover over the next 6 months.
Snap's ad revenue grew by 64% in 2021, according to Peter Naylor, Snap's vp of sales. During the NewFront presentation, Naylor announced a new ad format called Snap Promote, where advertisers can pay to promote the content they have published directly on Snapchat's Discover feed.
Snap's head of original content Vanessa Guthrie announced extended deals with the NFL, NBA and WNBA. New original shows include "Daring Simone Biles," "La'Ron in a Million," "Reclaim(ed)" and "Run for Office." "Charli vs Dixie" and "The Me & You Show" are getting renewed.
Meta
Meta spotlighted a number of creators on Instagram and Facebook producing personality-driven content that can serve as an opportunity for brands to reach specific audiences. The company said 50% of time spent on Meta's platforms is spent watching video. 45% of Instagram accounts interact with Reels once a week, said Meta COO Sheryl Sandberg.
Sandberg highlighted in-stream video ads, which can be bought upfront at a fixed rate or through Meta's ad auction. Mercedes-Benz saw a 47% higher conversion to sale rate when in-stream video was added to its always-on direct response and strategy in the U.S.
Dating and networking app Bumble tested running video ads in Meta's feeds and stories and saw a 53% increase in brand favorability, when it ran ads in both placements compared to ads in feeds alone, Sandberg said.
Like Snap, Meta pushed for marketers to embrace the opportunities in AR and other emerging technology. Over 700 million people are using AR effects each month, according to the company.
Carl Loredo, Wendy's CMO, shared the value of creating a "Wendyverse" — or a world created for Meta's social VR app Horizon Worlds, timed around March Madness. Wendy's is the first brand to create a world in Horizon Worlds. Loredo said there are more worlds to come this year.
https://digiday.com/?p=447107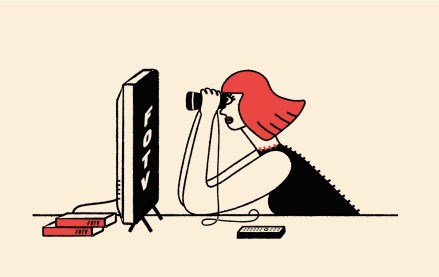 This week's Future of TV Briefing offers an updated list of the key terms that can cause confusion when talking about the TV, streaming and digital video industry.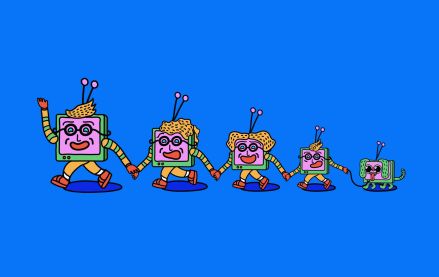 This week's Future of TV Briefing looks at what the Disney-Charter pay-TV distribution deal seems to indicate about the increasingly more-complementary-than-contentious relationship between traditional TV and streaming.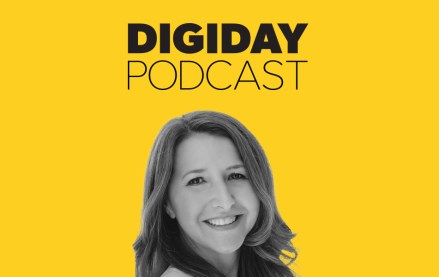 September 12, 2023 • 3 min read
Traditional TV now accounts for less than 50% of Georgia-Pacific's spending, but its share still exceeds streaming's.