The Rundown: TV networks, streamers concentrate on content categories on NewFronts Day 4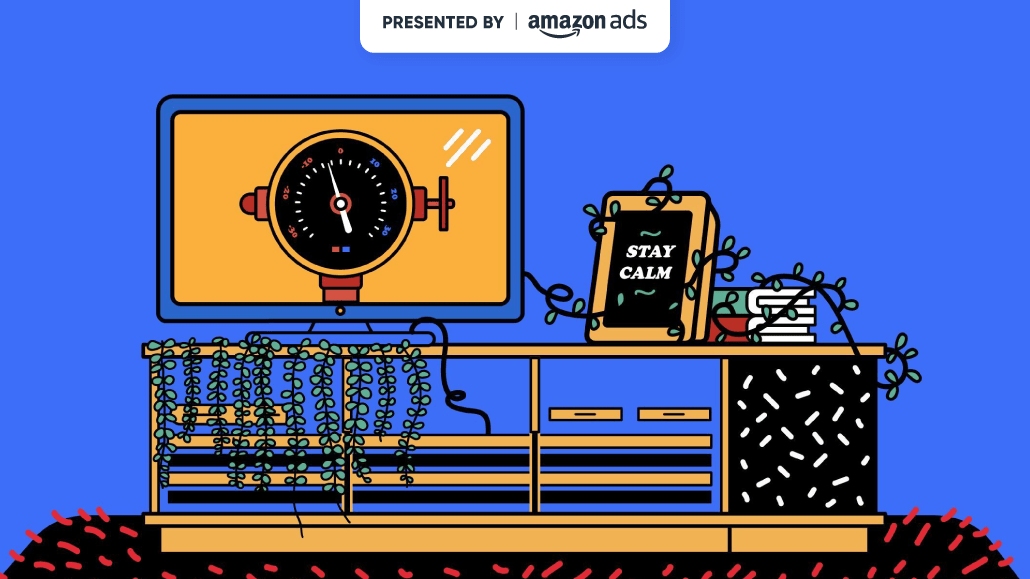 Digiday's NewFronts coverage is presented by Amazon.
On the final day of the Interactive Advertising Bureau's four-day NewFronts, TV networks, streaming services and digital video publishers pitched new ad-supported programming and streaming properties. A pair of measurement providers also took the stage, with one looking to sell more than measurement.
The key details:
A+E Networks will debut a new FAST channel for diverse, young audiences, as well as a home and lifestyle vertical. Tastemade will also lean into the home category this summer with a new streaming channel.
Subscriptions to FuboTV are growing, as the company introduces a new targeting tool to reach sports fans. Wave Sports & Entertainment announced content deals with the WNBA and The Volume.
Despite its large portfolio of media titles, Dotdash Meredith focused primarily on People's video programming.
Crackle Plus unveiled ad-supported streamers and FAST channels in the lifestyle and entertainment categories and snagged a content deal with BBC.
Presentations by Nuestra TV, Estrella and Canela Media shone a light on the growth of streaming channels for Hispanic and Spanish-speaking audiences.
Vevo shared its expansions plans for its contextual "mood" targeting product, and WMX is exploring CTV "products" as it launches a podcast network.
Measurement providers Comscore and Samba TV talked up new tools, including an advertising product.
A+E Networks
A traditional TV network owner, A+E Networks concentrated its NewFronts pitch on the company's digital properties, specifically its portfolio of free, ad-supported streaming TV channels and its podcast network.
A+E Networks already has 10 curated FAST channels and four single series FAST channels and will debut a new one this fall called 4UV. It will aim to share the stories of people from different races, genders, sexualities and neurodiversities, to reach a younger and diverse audience. "Our goal is to build a bridge between mainstream and unheard voices through stories that take an intersectional approach to diversity, equity and inclusion," said Peter Olsen, president of ad sales at A+E Networks.
Meanwhile, the company's home and lifestyle vertical Home.Made.Nation — previously a weekly programming block on A+E Networks' basic cable channel FYI — will get new shows and short-form video, for distribution across A+E's own channels, apps, websites and social platforms.
A+E Networks also promoted its podcast network during the event. Rapper Grandmaster Caz will be part of a new podcast called "Origins of Hip Hop." And A+E's top three podcasts ("History This Week," "Cold Case Files" and "I Survived") can be sold as an always-on package or combined with video for podcast specific deals, promoted through social and newsletter channels, said Stacie Danzis, A+E Networks vp, digital media sales.
FuboTV
Streaming pay-TV provider FuboTV closed the first quarter of 2022 with 1.36 million global subscribers, up from 1.32 million at end of Q4 2021. In its presentation to advertisers, FuboTV claimed that 94% of its audience is using the service on a TV screen and that most are watching live.
The company announced a new targeting capability that allows FuboTV to create custom audience segments based on viewership behavior. Audiences are categorized as light, moderate or heavy viewers of specific sports, leagues or content categories — based on how many hours of content they watch. FuboTV CEO David Gandler said this means advertisers can target an NFL fan with a campaign outside of football-specific content.
FuboTV's live, free-to-consumer TV network, Fubo Sports Network, will have a new show this summer, hosted by Orlando Magic guard R.J. Hampton. The company also pitched its interactive games, where advertisers can buy custom and branded sponsorships and integrations, as well as its mobile sportsbook, which is now available in Iowa and Arizona. The company plans to expand Fubo Sportsbook to more states this year.
Dotdash Meredith
In its first NewFront as Dotdash Meredith, the publisher focused its presentation on the variety of publisher titles it now operates under one umbrella — from Better Homes & Gardens to The Spruce — and particularly spent time sharing new shows under People, including three new series around parenting: "Mom Famous," "Me Becoming Mom" and "I Wish Someone Told Me."
Crackle Plus
Crackle Plus, the ad-supported streaming company owned by Chicken Soup for the Soul Entertainment, Inc., touted its new Chicken Soup for the Soul ad-supported streaming service, which launched last month and has original, exclusive, scripted and unscripted content. It'll soon have cooking shows like "Tia Mowry's Comfort Kitchen" and property search shows such as "City, Burbs or Sticks." Crackle Plus recently added five linear channels to its FAST portfolio.
Crackle Plus' presentation also promoted its latest content deal between sister company Screen Media and BBC Studios. The agreement will bring over 2,500 hours of content to Crackle Plus, including exclusive rights to the "Sherlock" series. Screen Media is expected to release over 380 new titles this year, said Philippe Guelton, evp, online networks Chicken Soup for the Soul Entertainment and president of Crackle Plus.
The namesake Crackle streaming service, which is free and ad-supported, is planning to introduce a rewards program, where viewers can earn points for watching content on Crackle. The points can be redeemed for in-app rewards and services (such as a sponsored, ad-free day on the service), or products from advertisers. The company said Crackle has over 40 million monthly active users.
Nuestra.TV
Mobile advertising and digital media company Adsmovil used the NewFronts platform to announce it will debut a bilingual AVOD service for Hispanic audiences (families, in particular) at the end of the second quarter, called Nuestra.TV. It will go live with over 40 FAST channels and 15,000 hours of video.
Tastemade
Digital video network Tastemade, known for its food and travel programming, will move into the home category this summer, with a new streaming channel aimed at homeowners and renters. New series for Tastemade Home will include "Weekend Refresh," based on a Tastemade social series highlighting 48-hour home makeovers. Tastemade Home will join the company's other channels, including its flagship Tastemade, Tastemade Travel and Tastemade en Español.
Tastemade plans to premiere 27 original series this year, such as "Big Appetite," "Dinner Party People" and "Best Thing I Never Ate." Returning shows include "Struggle Meals," "Mad Good Food" and "All Up in My Grill." The company wants to host "themed weeks" this year around food categories, including "Grill Week" in June and "Pizza Week" in September.
The company said 84% of the Tastemade audience makes two or more recipes per month and 75% actively try to purchase Tastemade-recommended products. Derrell Smith, the host of "Mad Good Food," said 60% of Tastemade's audience identifies as multicultural — and that the network has gained over 300 million monthly viewers and 700 million minutes watched each month, a 30% increase over the last year. Tastemade spent much of the presentation introducing advertisers to its roster of "Makers."
Tastemade sells ads through Samsung's demand-side platform, noted Jeff Imberman, head of global sales & brand partnerships at Tastemade.
Estrella
The U.S.-based, Spanish language media company Estrella Media touted its recently-signed two-year deal with Mexico-based broadcaster TV Azteca. The two companies will work together to create, produce and air new series, creating over 600 hours of original content over the next two years. The first slate of programming will debut this fall.
In another new partnership, LG "will be the first platform" to carry Estrella's fourth new FAST channel, said René Santaella, evp of digital and streaming media at Estrella. He did not say when the new FAST channel will launch, but said that Estrella will add to of its other FAST channels to LG.
"On digital, we now reach 30 million users and are approaching 1 billion streaming minutes across FAST, AVOD, online video, on YouTube, Facebook and audio. This is up 32% in users and 35% in minutes from just a year ago," Santaella said.
Wave Sports & Entertainment
Thanks to a recently-announced deal, Wave Sports & Entertainment and the WNBA will create social-first, short-form programming about the league, rolling out throughout the 2022 season, such as "The 26," a look at the top 26 players from the WNBA and "The Buckets Five," a weekly show coming out this month on the biggest topics in women's basketball.
Buckets, WSE's flagship basketball brand, has signed a deal with Colin Cowherd's podcast network The Volume, to collaborate on coverage of the NBA playoffs on Twitter Spaces, during game halftimes. They will also produce post-game live reaction shows on the Buckets YouTube Channel. The shows will be produced as podcasts available on The Volume, with show clips distributed across both Buckets and Volume social channels.
When explaining how advertisers can buy this content, WSE founder and CEO Brian Verne said: "It's just like sports TV. You can sponsor our coverage… You can buy our talent-led daily original shows. And then we have the cross-platform commercial — just the six-second spot or a 15-second spot instead of the 30- or the 60-. And of course, we have custom branded content." In the past year, WSE has debuted more than 40 original shows.
Canela Media
On Aug. 16, Hispanic-focused digital media company Canela Media will launch a new ad-supported streaming service for kids aged 2 through 12. Canela Kids will carry more than 1,500 hours of programming at launch, including "Cocomelon," "Blippi Wonders," "Barney" and "Garfield."
Canela's existing ad-supported streamer Canela TV will debut more than 300 hours of new programming in 2022, said the company's chief content officer Jerry Leo. The company announced two titles in development: "Abuela Knows Best" and "Between Borders." Canela Media said it's working on other shows, such as telenovela reunions, Hispanic celebrity profiles, an entertainment news magazine and a true crime magazine show.
Vevo
Music-centric streaming network Vevo is developing more "interactive ad experiences for the TV screen," thanks to recent partnerships with programmatic ad platforms TripleLift and Infillion, which will be available "in the coming months," said Rob Christensen, svp of global TV sales and distribution. No further information was shared during Vevo's presentation.
Vevo will also expand its AI-powered contextual ad product called Moods, which "aligns creative against music videos that convey a specific sentiment," such as "heartfelt," the category for Adele's song "Easy On Me," said Aneessa Steilen, vp of media and distribution marketing at Vevo. This year, Vevo will categorize more music videos to have a larger variety of targeting options for advertisers, such as adding more moods like "thrill-seeking," she said.
In 2022, Vevo wants to add more long-form content to its CTV properties, as well as live performances and feature-length concerts. The company's music video programming (curated by decades and music genres) are available across more than 70 FAST channels, via platforms and services like Apple, Roku, Samsung, Amazon and YouTube.
WMX
WMX, Warner Music Group's media and creative content division formed last fall, unveiled its data and audience storefront "WMX Connects," allowing advertisers to tap into the company's data on the audience they are trying to reach to inform their ad campaigns.
WMX is also exploring ad-supported, music and entertainment CTV "products," said WMX CRO Erin Moran. While she didn't specify what those products would be, they would feature music videos and live concerts from Warner Music Group's roster of artists, documentaries and original programming from WMG's media brands, such as UPROXX and The Pit.
New original programming rolling out later this year from WMX includes sneaker and streetwear show "Fresh Pair with Katty Customs" and an eight-episode visual podcast on the legacy of Notorious B.I.G., called "Iconic Records," part of WMX's newly announced podcast network, "sitting at the intersection of music, pop culture and social justice," Moran said.
Samba TV & Comscore talk up new measurement products
Measurement provider Comscore teased Comscore Total Digital, part of its Insight Studio suite. The offering combines digital, CTV and social media measurement to track the behavior of digital audiences across websites, mobile apps and social media, said Comscore CMO Tania Yuki.
Rival measurement provider Samba TV talked up its new "iCPM" product, which lets advertisers buy ad inventory based on incremental, guaranteed reach. The idea is this would tamp down the issues of duplication in TV advertising (though a measurement provider also selling ad inventory raises an issue for some ad buyers, according to agency executives). Ashwin Navin, Samba TV's CEO and co-founder, said this product "offers a way for advertisers to pay only for the audiences that are incremental to their linear campaign."
https://digiday.com/?p=447402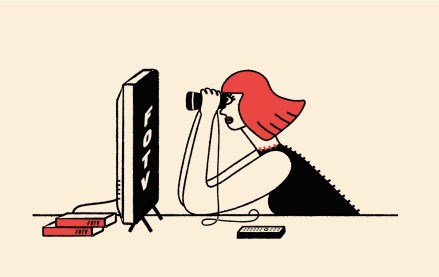 This week's Future of TV Briefing offers an updated list of the key terms that can cause confusion when talking about the TV, streaming and digital video industry.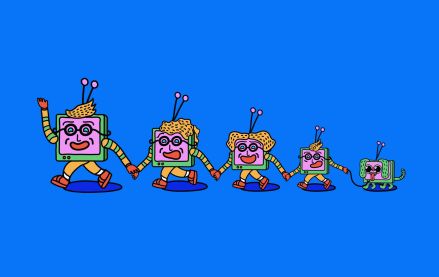 This week's Future of TV Briefing looks at what the Disney-Charter pay-TV distribution deal seems to indicate about the increasingly more-complementary-than-contentious relationship between traditional TV and streaming.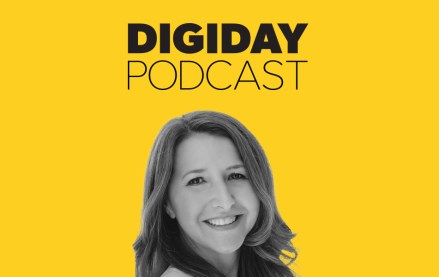 September 12, 2023 • 3 min read
Traditional TV now accounts for less than 50% of Georgia-Pacific's spending, but its share still exceeds streaming's.