How creators have become strategy consultants for publishers on TikTok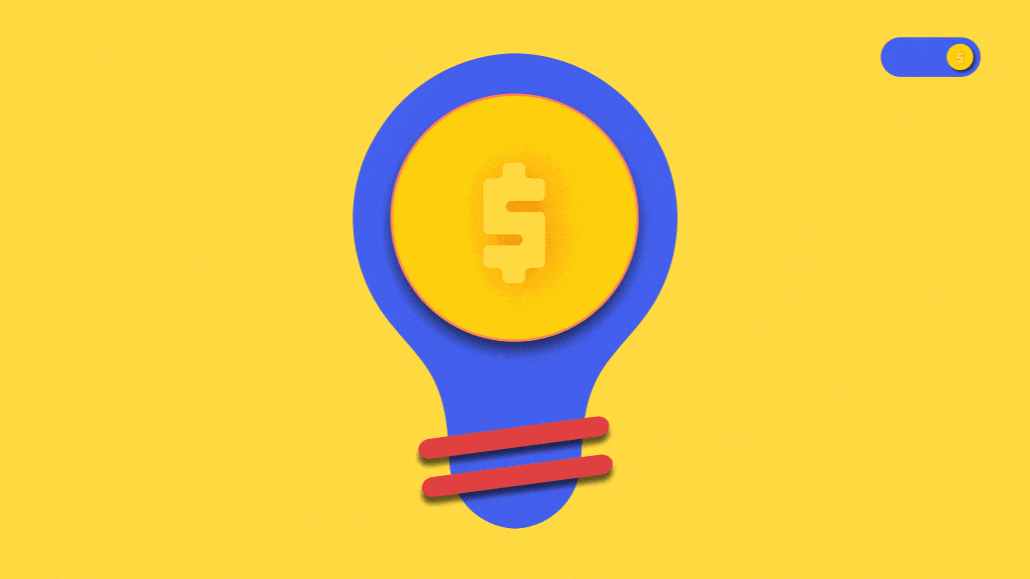 Ivy Liu
This article is part of a cross-brand Digiday Media series that examines how the creator economy has evolved amid the Covid-19 pandemic. Explore the full series here.
TikTok can be a scary place for publishers.
Its algorithm segments audiences into interest-based groups, making best practices for the social video platform antithetical to best practices publishers have successfully honed for the other platforms and channels.
"Traditional video publishers have an editorial team, they have a content calendar, they're producing and editorializing video content based on different stories or trends that are happening, and it's typically a little bit more polished and far more regimented," said Nick Cicero, vp of strategy at streaming and social intelligence company Conviva, which works closely with publishers, brands and independent creators on tracking post-performance on social media. "TikTok does not follow the same methodology as traditional video platforms that publishers [use]."
With that in mind, some publishers have turned to creators native to the fast-paced and rough-cut platform to help guide their strategies. Publishers including BDG, Team Whistle and Gallery Media Group, have grown their followings by doing so — and have incorporated TikTok into their daily output and distribution strategies.
"A lot of our foundation was built on working with creators who we thought aligned with our brands and were people that we would post naturally, learning from each other," said Wesley Bonner, BDG's svp of marketing and audience development. "And a lot of them were very eager to get into an opportunity to make money from their work."
Since first posting on its TikTok channels in May 2020, BDG's lifestyle brands have accrued between 440,000 to 2.7 million followers each and Inverse, one of the brands in the culture and innovation group, has reached 7 million followers. This was done largely by forming deep relationships with creators, including through its TikTok Creator Network, which pays TikTokers to produce content for the company's handles. The model is structured the same way it pays freelance writers to produce content for its websites, Bonner said, but would not disclose the range at which the TikTok creators are paid per post.
Right now there are 100 creators in the BDG Creator Network, all of whom are in the early stages of building their online presence since their rates tend to be lower than creators with millions of followers, and they are eager to grow online, Bonner said.
And other publishers agree that giving creators the driver's seat is the correct strategy.
"The companies that are winning right now are allowing talent to do that super nimble work" of identifying their audience, figuring out what they want to see and how much of that content they want, said Owen Leimbach, evp of strategy and innovation at Team Whistle.
Here are some of the strategies that publishers have learned by collaborating closely with TikTok creators:
Give the ending away
By working closely with creators, Bonner said he has learned to share the end result with the audience immediately. Whether the video is about a beauty hack, a coffee recipe, a dress-up fashion video or an interior design reveal, a key way to get viewers to stop on your post is by making the attractive end result the first thing that catches their eye.
"I find [it] just a fascinating human tick where we're scrolling so quickly, if you start a 15-second video that's [about] the perfect eyeliner, but we don't show you the eyeliner [in the beginning] you're not likely to make it to the 15-second mark," said Bronner. "That's a unique strategy that we apply a lot to our videos of incorporating whatever the finale is first in the title, and then show them how you got there. It works quite well."
Stop romanticizing brand image
TikTokers "are not romantic about their brand or voice the way that a lot of Fortune 500 brands and publishers are," said Ryan Harwood, CEO of Gallery Media Group, which publishes PureWow and ONE37pm. They "have taught us that it's OK to have multiple personalities depending on where you are."
Because of how rapidly the platform develops — and with how solo creators operate — creators can hop on trends as they emerge and post several times a day because it's their full-time job and their living depends on it, he added. But TikTok's audience also appreciates the authenticity that comes from creators not taking the time to overproduce a video.
"Brands need to act more human because humans are winning on the platforms," said Harwood. "We have teams set up that are spending a large portion of their time on the platform, which allows for us to be well versed on what's culturally relevant and understand what our audience wants to see. TikTok is one of the greatest avenues to find out what consumers are thinking, saying, consuming, buying — which is something we haven't seen since the early days of Facebook."
Post fast and post often
Because TikTokers are less romantic with their image online, they're able to post faster and more frequently than many publishers had previously been comfortable posting on their owned and operated channels, as well as on social media.
But this is also partially because TikTok's algorithm itself doesn't penalize the creators for using the platform at a higher volume. Unlike Instagram, which penalizes accounts with low engagement on some posts, getting 1,000 views on one TikTok won't prevent you from getting 5 million views on the next, according to Harwood.
"The key trait[s] among all of the top-performing industries on TikTok right now [are] strong personalities that do bring a voice to the platform and posting fairly consistently, which means that for a publisher, you actually have to react to trends, produce something meaningful and get it out onto the planet a lot faster than your typical editorial cycle might entail," said Cicero.
Publishers might have to hire dedicated TikTok managers or create a separate editorial calendar that is updated on a regular basis. And content guidelines might need to be updated as well to allow for more flexibility in language and voice.
Harwood's team has been applying these practices to their organic channels as well. "For us, it encourages volume. Back in the day, [high volume] used to have this connotation with [low] quality. It doesn't have to be one or the other at this point. Creators have taught that to brands and publishers quite a bit. Plus, it's very clear that the more volume you do, the more at-bats you're getting to find virality and organic reach, which means the more chances you have at growing your following massively," he said.
Keep it familiar to the platform and natural for the creator
Team Whistle was first established as a YouTube channel in 2014 and considers its editorial team to still operate with a creator mindset, according to Alex Korn, vp of strategic partnerships at the company. Now, however, the third-party partnership team works with creators outside of its in-house talent in a number of ways, from creating co-branded content to managing the distribution and syndication of creators' content on channels that aren't their primary platforms.
"[We're] taking a co-creation role with [creators], where we will help [by providing] larger resources that might be just out of the reach of their nimble style," said Leimbach. This includes providing commercialization and distribution services, as well as including them in networks to secure premium media sales that creators can't hire the staff to do on their own. That is the monetization strategy that is the most organic and works the best for Team Whistle, he said.
This business has taught Korn's team to be very cognizant of which platforms creators shine on and where they have the most audience, especially when creating new content that features their likeness.
"Doing a YouTube series with a very well-known TikToker may not necessarily relate to the audience as well as doing an original series with a well-known YouTuber," said Korn. "Taking that and programming our original content has been really beneficial."
Translating editorial expertise into brand deals
Ultimately, the close collaboration with creators all ladders back up to publishers' confidence and knowledge in the platforms as well, which ultimately enables more experimentation and innovation in the social offerings they can provide brand partners.
All three publishers have branded content businesses that connect clients with content creators, and Gallery Media has even launched and operated white-labeled TikTok accounts on behalf of clients — which is approaching the 8-figure benchmark for revenue, Harwood said — as well as created a business where they compose original sounds for brands to use in TikTok campaigns.
The company has run influencer marketing deals for over seven years now — amassing hundreds of campaigns per year and working with thousands of influencers during that time — but in just a few years' time, TikTok has risen to account for the lion's share of those campaigns, he added.
That said, brands are in a different business than media companies. "The thing that [brands are] selling is a physical product. As a publisher, you're really selling information and entertainment. Your product is the TikTok," said Cicero. There is a "natural fit for more branded content and ways to really well integrate that that, [but] also co-sponsorship [posts] have seen a ton of success."
https://digiday.com/?p=442262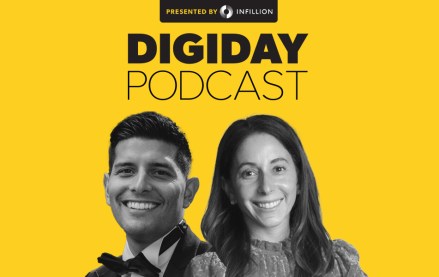 September 26, 2023 • 3 min read
In a live recording during the Digiday Publishing Summit, the news executives called for more nuanced conversations with advertisers around their brand safety concerns.
September 26, 2023 • 4 min read
After investing in one generative AI startup and suing another, the company will let customers create images on its website and an API.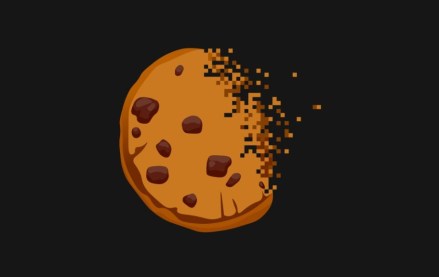 September 25, 2023 • 1 min read
During the Digiday Publishing Summit, execs from companies including Condé Nast, Dotdash Meredith and Thomson Reuters assessed the industry's readiness.