Why podcast agencies are warning about the move to dynamically-inserted ads
March 4, 2022 • 6 min read
•
•
There's no question that dynamically-inserted ads are quickly becoming the norm in podcast ad delivery. They accounted for a majority of podcast ads served in 2020, according to the IAB 2020 Podcast Advertising Revenue Report.
But some agencies are wary of the move away from host-read ads. Specifically they're worried that the move to a more programmatic buying process with dynamically-inserted ads — ads that are inserted at the time a podcast is downloaded or streamed — will clog up a medium known for having a lighter ad load compared to other digital media.
"We can't shove 10 to 20 minutes of ads in… and function just on all dynamic, pre-produced ads," said Dan Granger, CEO and founder of audio ad agency Oxford Road. "A lot more spots mean they will be worth a lot less money," he added. "If you have double-digit minutes allocated per hour [of ad breaks]… the magic is gone."
The benefits of dynamically-inserted ads explain why this shift is accelerating
Advertisers, buyers and large media networks like that dynamically-inserted ads make the process automated, quicker and easier — and usually cheaper. It allows for one creative spot to be inserted across multiple shows. With targeting capabilities maturing in the podcast space, it also means advertisers have more control over the audience and geographic regions they want to reach. Pre-recorded spots also mean they don't have to go through a lengthy approval process with a podcast host over an ad or worry about what a podcast host might say during the live read of the ad spot they paid for.
iHeart adopted a fully dynamic ad-insertion model after it acquired How Stuff Works in 2018 — but the ads dynamically inserted are pre-recorded and read by podcast hosts. Conal Byrne, CEO of iHeartMedia Digital Audio Group, attributes iHeart's continued podcast revenue growth to this shift. In 2021, iHeart's podcast revenue totaled $252.6 million, a 148% increase compared to 2020.
"Burned-in ads" — as Byrne called the non-dynamically-inserted ads that are embedded in the podcast file and part of the episode's content — have "tons of limitations… You cannot audience-target, you cannot refresh creative, you cannot test and learn."
All of the ads at Acast, a podcast monetization and hosting platform, are also delivered dynamically — the company doesn't sell baked-in ads (the smaller podcasts tend to have pre-produced ads, while the larger ones are more likely to have host-read sponsorships). At audio company Tenderfoot TV, it's a mix: Most ads are inserted dynamically, while some are burned-in, depending on the partner and project, said Tracy Kaplan, operations & partnerships at Tenderfoot. And QCODE, a podcast network and production company, sells primarily presenting brand sponsorship spots that can be baked into content, as well as "spots and dots" ads that are dynamically placed, said chief strategy officer Steve Wilson. Most of the clients Oxford Road are working with are spending their ad budgets for podcasts in dynamically inserted, host-read ads, said Granger.
Agencies worry about impact of automation
But agencies and podcast monetization platforms are wary of the growing desire for programmatic ad buying in podcasts, after seeing what it did to video and digital display, said Elli Dimitroulakos, head of automation, Americas at Acast. Automation makes pre-produced ads easier to buy, with the potential to drive down the price of CPMs and lead to higher ad loads (and poor quality ads).
"We see this dichotomy and struggle happening," said Hilary Ross, vp of podcast media at agency Veritone One. While she believes there's a place for all these ad types in the podcast ecosystem, she described host-read ads as the "gold standard." Ross acknowledged that "not all pre-produced ads are created equal" and "smoothing out" a "seamless integration" from a pre-produced ad to the content of a podcast is not always done well by networks and publishers — as opposed to host read ads which by nature of having the same voice can be less jarring to a listener.
Stephen Smyk, svp of podcast and influencer marketing at Veritone One, warned that "30-second scripted ads" could mean the podcast medium will mirror the higher ad loads in radio. Smyk admitted that the changing tide is also tough on folks who have been in this business for a while and have formed ties with podcasters and advertisers. "We've spent a long time building relationships. We don't want to go to a DSP and click a button," he said.
As the industry leans into pre-produced ads, Oxford Road's Granger is concerned about the death of the host-read, live-read ad, which he believes is the most valuable form of podcast advertising and is dwindling in favor (according to an IAB report, those ads dipped to 33% of podcast ad revenue in 2020, from 52% in 2019). A Nielsen study from 2020 found host-read podcast ads have an average brand recall of 71%, compared with 62% for non-host-read podcast ads. "Save the live read," he said.
It's a debate that won't seem to die down, sparking lively conversations at last week's Hot Pod Summit at On Air Fest in New York City and at the IAB's Podcast Upfront in September.
Carter Brokaw, president of digital revenue of iHeartMedia Digital Audio Group, noted they have not seen CPMs go down, even when ad loads are increased for certain shows. Average time spent listening, and skippage rate on podcast ads haven't changed, Byrne added (the latter remains around 10-15%, he said). He believes if ad loads get too heavy in the podcast industry, "marketing, creators, audiences will tell us immediately… engagement and time spent will decrease and we will pull back."
One thing everyone seems to be able to agree on — not overloading a medium notoriously light in advertising.
"If host-reads and live reads have driven return on ad spend and then in comes all these hundreds of thousands of ads that are prerecorded and aren't as intimate, it could be a potential threat," Acast's Dimitroulakos said. "But there's a happy medium in this that allows the content side to make money, fully monetize, reach more users, become more discoverable and if you're not just focused on sell-through rates like publishers were in the display world, you can achieve those goals and not ruin the experience for everyone."
Subscriptions could support content that is tricky to attract advertisers
Amid the debate comes the growing prevalence of subscription podcast offerings. QCODE, Tenderfoot, Acast and Wondery all launched subscriptions services last year — as did the big players like Apple and Spotify.
QCode subscriptions doubled since September. The QCODE+ service now has 20 shows. Wondery+ launched with about 40 shows, and now has over 200 as part of its subscription service. Tenderfoot+, which has eight shows behind its paywall, launched its first daily podcast this week.
All of these subscription offerings provide an ad-free listening experience to paying listeners. But it also is a way for podcast creators to monetize content that might be less appealing to advertisers.
At Acast, smaller and independent podcasters can use the subscription as a main source of revenue "if they didn't have the scale for larger sponsorships," such as religious podcasts, said Lauren Tharp, product manager at Acast. It can also help monetize a podcast that creators want to publish and don't want to wait around for the next ad cycle, such as Tenderfoot's new daily show, This Day in Crime. "We were ready to go… the ad market, they just need longer lead times," said Kaplan.
Despite the increase of options for listeners to enjoy podcasts without advertising, iHeart — arguably one of the largest podcast publishers — is bullish on keeping its podcast content free. And there's data to back up that decision: a 2021 survey by YouGov and Variety found just 16% of respondents say it is either "very" or "somewhat" likely they will pay or donate money to access a podcast in the next 12 months.
https://digiday.com/?p=441073
October 2, 2023 • 1 min read
•
•
The publishers who attended DPS were focused on the potential upsides of applying the technology to their operations while guarding against the downsides.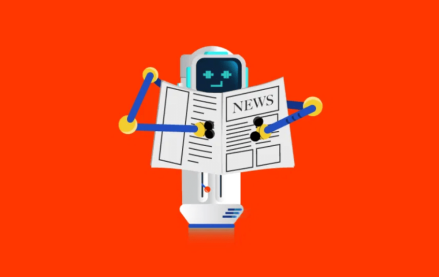 October 2, 2023 • 4 min read
•
•
Now that ChatGPT users can surf the internet for information, some publishers are reconsidering the weight of the issue.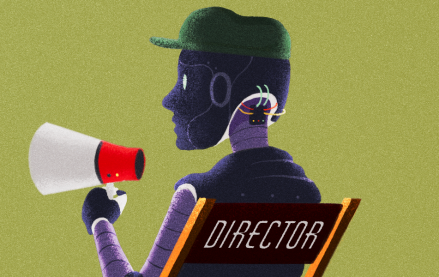 October 2, 2023 • 5 min read
•
•
As Meta makes celebrity-like chatbots, ChatGPT learned to "hear," "see" and "speak" while Spotify is piloting AI-translated podcasts.