Media Briefing: Publishers confront leaky social platforms as commerce revenue growth slows
January 13, 2022 • 14 min read
•
•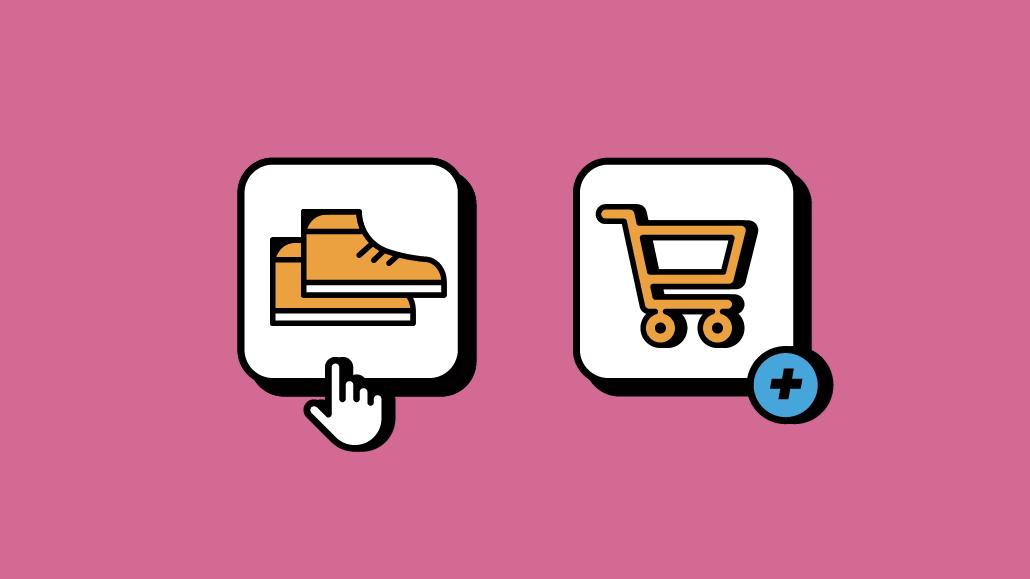 Ivy Liu
This Media Briefing covers the latest in media trends for Digiday+ members and is distributed over email every Thursday at 10 a.m. ET. More from the series →
In this week's Media Briefing, media editor Kayleigh Barber looks at how publishers like Apartment Therapy and Group Nine are dealing with social platforms' commerce limitations.
Shopping around
Media company matchmaker, January 2022 edition
3 questions with Mansueto Ventures CEO Stephanie Mehta
Subscription-based publishers' financial shine, the problem with paywalls, podcasting's overcrowding issue and more
Shopping around
The key hits:
Publishers have seen commerce revenue growth slow, and the revenue stream's importance has ebbed a bit.
Social platforms offer a means of pitching products to a broad audience, but they remain a supplementary social commerce source for publishers.
The path-to-purchase for shoppable livestreams on platforms like TikTok is a particular pain point.
For some publishers, commerce has yet to prove as lucrative a revenue stream as hoped in the wake of online shopping's surge in 2020. Supply chain shortages and shipping delays are to blame, but so is the lack of a good shopping experience on social platforms.
Social commerce — or shopping through Instagram, TikTok and Snapchat — is wrought with issues, including clunky user experiences that lead to shoppers circumventing affiliate links and searching for the product themselves online, according to publishers. This is particularly a problem with TikTok, but as it is such a crucial online destination for audiences, publishers feel like they still need to be present.
Currently, both Apartment Therapy and Group Nine are not seeing the bulk of conversions on affiliate links happening on social platforms, but on their owned & operated websites. Apartment Therapy's site and email operation account for more than 90% of its commerce sales, according to chief revenue officer Riva Syrop. However, social media represents significant portions of their audiences, with each having millions of Instagram followers on their brands' profiles, as well as hundreds of thousands of followers on their TikTok pages.
Commerce's comedown
While publishers' commerce businesses are growing, that growth slowed for some in 2021, and this revenue stream's importance among publishers has also slid.
BuzzFeed, for example, told investors its commerce business would increase by 67% in 2021, but saw the positive 80% growth trajectory in the first and second quarters of the year decrease to only 14% growth in the third quarter, according to the company's third quarter earnings report. For Apartment Therapy, commerce accounts for roughly 15% of the company's overall revenue, according to Syrop. The publisher did see its overall commerce revenue increase by about 20% from 2020 to 2021, however, that growth had slowed from the "huge spike" that occurred between 2019 to 2020, according to Yasmin Lashley, gm of commerce partnerships and strategy. She said that the 20% growth rate slightly exceeded the company's expectation and is seen as an achievement given the nearly 100% year-over-year increase from 2019 to 2020.
This week, Reuters Institute reported a decrease in publishers who rank e-commerce as an "important" revenue stream. Between 2020 and 2022, that number fell by 2 percentage points from 32% to 30% of 216 respondents.
The path to purchase within platforms
Live shopping and shoppable videos are a way that media brands have been bridging their commerce strategies over to social, with the fourth quarter being a particularly strong time for experimenting with commerce video content.
Apartment Therapy started a live stream shopping series called Shop Talk in October that simultaneously streamed on its TikTok and Instagram channels. The series consisted of five-minute-long live streams with editors talking about different topics like last-minute gift ideas, what to bring as a gift to a holiday party and how to best prepare your home for entertaining. While the company wouldn't get into specifics on how much money was made from this series, Syrop said hundreds of people would tune into the mid-weekday streams and a sizable number of purchases were made by those viewers.
On Instagram Reels, Apartment Therapy also launched a series called "As Seen On AT" where editors showcase products and where to buy them, reaching 2 million views on a single video, Syrop said.
That said, the checkout process is admittedly lacking from live videos, Syrop added, and she and her team are anxiously awaiting updates to that technology.
"As we see TikTok [or Instagram] make direct click-to-purchase [available] in the live streams, we'll probably invest more there. You don't want to have another step in the process for purchasing; it is painful for the audience. Whoever can get the audience to the product the quickest, [we'll] invest more heavily in that platform," said Syrop.
Patching the leaks
Given the potential for people to not complete the buying process due to a bad shopping experience, Group Nine sought to patch these leaks, so to speak, by simulcasting its shoppable video content across TikTok, Instagram, Facebook, YouTube and Snapchat, as well as its website, according to Group Nine's chief revenue officer Geoff Schiller.
In the fourth quarter, PopSugar created a video holiday gift guide that was simulcast on all of the brands' social and O&O channels. The programming, which was pre-recorded, was first and foremost created for a TikTok audience, Schiller said, with celebrities, humor and entertainment being core, as that's what performs best on that platform.
But the bulk of the sales from the gift guide were not driven on TikTok, however. The goal, he said, was to keep the goal of TikTok more inspirational and fun while the other platforms carried the weight of achieving greater shoppability.
"With the explosive growth of TikTok, it is absolutely at the top of our list, and just like any publisher, we are somewhat beholden to how fast they move. That requires us to have laser focus but at the same time not have all eggs in one basket," said Schiller. "Live commerce is a very high priority, but [we will] continue to invest like we did with the holiday gift guide and do it in a simulcast way." – Kayleigh Barber
What we've heard
"Once the administrator has been determined, that is the point, one would assume, that UID 2.0 will go fully into production, and get out of the holding pattern that it has been in."

— Magnite vp of product management and Prebid interim chairman Garrett McGrath on Unified ID 2.0
Media company matchmaker, January 2022 edition
The media M&A market seems particularly frothy at the moment. Last month, BuzzFeed and Dotdash closed their respective acquisitions of Complex Networks and Meredith, and Vox Media and Group Nine Media announced their plan to merge. And last week The Athletic finally secured a buyer in The New York Times.
So, with the current media landscape resembling a middle school dance when the first slow song comes on, here is an entirely speculative roundup of potential media pairings (and one thruple).
The Washington Post-Dotdash
It seems inevitable that at some point Jeff Bezos and Barry Diller will find themselves on some yacht together. When they do, The Washington Post owner and the chairman of Dotdash parent IAC may get to talking about potential business opportunities, as wealthy men of a certain age seem wont to do.
With news readership ebbing and subscriber growth slowing, The Washington Post is reportedly looking to stretch beyond political news. Dotdash's portfolio of emphatically non-news publications, with the very recent addition of Meredith's magazines, could definitely help with that.
The Post could give Dotdash a sheen of prestige that the former About.com could parlay into attracting more big-name brand advertisers, while Dotdash would supply The Post's Zeus ad tech platform with even more inventory.
Axios-Forbes
This isn't that imaginative of a pairing: two publishers whose publications are aimed at professionals and whose businesses have become fairly diversified, with recent complementary emphases on subscriptions and first-party data as well as B2B revenue products.
Plus, they seem primed to shake up their respective corporate structures. Axios has been open to M&A, as evidenced by its acquisition talks last year with Axel Springer, even if Axios president Roy Schwartz downplayed its M&A ambitions on the Digiday Podcast last month. Forbes, meanwhile, may be on a path to the public markets via SPAC IPO but reportedly is also being prodded to stay private.
BDG-Yahoo
BDG has been extremely acquisitive for years, and its CEO Bryan Goldberg has been pretty widely available to discuss the media M&A landscape. I take that as a sign that BDG is building up to some kind of big deal if only to not be left out as the likes of BuzzFeed-Complex Networks and Vox Media-Group Nine Media pair up.
Yahoo, for its part, is coming off Verizon selling its former media arm to private equity, and despite claiming 900 million monthly active users, the portfolio of portals could probably use a shot in the arm to reestablish its relevance.
Besides, both companies are pretty reliant on advertising, and Yahoo's ad tech stack could help the two to confront the third-party cookie's collapse.
The Atlantic-Crooked Media
The Atlantic and Crooked Media would seem to check a lot of each other's boxes. The Atlantic's strengths are in traditional text-based publishing, whereas Crooked Media's bailiwick is in podcasting and to a lesser extent video.
Business-wise, while both organizations make money from advertising, The Atlantic has a subscription business, which could prove valuable to Crooked Media at a time when subscriber-only podcasts have been on the rise. Crooked Media, meanwhile, has previously stepped into TV and could provide a means for The Atlantic to adapt its articles into shows, movies and podcast series.
Also both outlets are very much oriented around political news, and the post-Trump era has not necessarily been kind to news organizations in terms of audience growth and subscriber retention (see The Post above). That's a case against this combination, but the text-audiovisual complement would be a way for the outlets to maintain their political focuses or at least mitigate the pressure to stretch so far into other categories as to dilute themselves.
ViacomCBS-Vice Media Group
Another fairly unimaginative pairing, I admit. Vice has been dubbed the heir to MTV and all. That comparison seems outdated at this point, but this pairing may make even more sense today.
With Discovery-WarnerMedia merging, ViacomCBS may be feeling some pressure to bundle up to withstand the streaming wars. To that end, VMG alone probably wouldn't suffice. The latter media company's studio business and emphasis on IP would help, though. It would ply Paramount+ with more programming and provide a younger news audience to supplement CBS News.
But again, this pairing is unlikely to be a market mover, so let's throw in Starz and/or AMC Networks, both of which operate smaller but successful and more specialized subscription-based streaming businesses. — Tim Peterson
Numbers to know
3: Hosts of color who have recently left NPR.
79%: Percentage share of publishers that said subscription revenue will be a priority in 2022, a higher percentage than those who cited display or native advertising.
$1.6 million: Amount of money in donations that The Guardian U.S. raised from Nov. 22 through Jan. 3.
3 questions with Mansueto Ventures CEO Stephanie Mehta
In the past week, three new CEOs were named at media companies — all of them women. One of those new media chiefs is Stephanie Mehta at Mansueto Ventures, the parent company of business publications Fast Company and Inc.
Mehta, the editor-in-chief of Fast Company since March 2018, previously worked at Vanity Fair, Bloomberg Media, Fortune and The Wall Street Journal. She spoke with Digiday about her transition from EIC to CEO and how her initial focus will be on the events and subscriptions businesses.
The interview has been edited for length and clarity. – Sara Guaglione
You're moving from the top editorial role to the business one — the same move made by Eric Schurenberg, the former Mansueto Ventures CEO. How much of the business side were you involved in at Fast Company, and how will that inform your strategy as CEO?
It's become less and less unusual. Edward Felsenthal at Time has the dual role of CEO and EIC, and Nick Thompson was editor of Wired before he became CEO of The Atlantic. I've had to be really entrepreneurial as an editor-in-chief. I talk to my publisher and head of integrated marketing as much as I talk to the executive editor for digital or the deputy editor. The role of a newsroom leader is becoming more and more in close contact with your counterparts on the business side. Not because it influences the journalism, but because we are constantly looking for more ways for people to see our journalism. Our recognition programs like "Most Innovative Companies" started as an editorial program, but it also requires more and more collaboration with our consumer marketing team for getting applications and creating new categories, for example. The business model relies on good and differentiated content, so it also makes sense that media companies are saying: people who really understand content should have a seat at the organization.
What's your primary business priority as CEO for the first half of this year?
I'm still in the process of doing my listening tour and talking to department heads to understand what everybody's priorities are. No question, [my priority] is a combination of trying to make sure that we continue to support and elevate the journalism, while also trying to maintain our growth. There is a lot of momentum behind us going into 2022. We had a profitable year in 2021. I am absolutely trying to make sure we can be really disciplined on the cost side while trying to grow the revenue side. Near and dear to my heart is our live events and virtual events. We had a really strong year and I see an opportunity to expand. We've also seen some really great strength in subscribers for our digital products. We are trying to make sure we are doing the kinds of content and stories that people want to pay for.
How are you planning to grow the events and subscriptions businesses?
I am definitely hoping for more live events. It's much easier to charge a premium price when [attendees] are able to have an in-person experience, to network and meet potential partners. A lot of media companies have not been able to charge the same for a virtual event than an in-person event. People spend a little more at an event, at a gala dinner. For subscription [growth] – we used to do a lot of this at Fast Company and Inc. – which is really target younger readers. Everybody in [my teens'] peer group wants to be an entrepreneur or founder. It's about how to attract new readers – new paying readers – and targeting younger generations.
What we've covered
How Future plc is strengthening its new American acquisitions with U.K.-honed media strategies:
Future plc spent more than $400 million acquiring publications like Marie Claire U.S. last year.
The acquisitions helped to fuel the publisher's 79% revenue growth, but organic revenue rose 23% year over year anyway.
Read more about Future plc here.
DuckDuckGo wants to be 'the easy button' for privacy on the internet. Do internet users want one?:
Originally a privacy-protective search engine, DuckDuckGo has expanded into web browsing, email and mobile tracking protection.
Hundreds of thousands of people are on the waitlist for the company's email and tracker-blocking products.
Read more about DuckDuckGo here.
How Digiday reporters are mapping the metaverse:
In the latest Digiday Podcast episode, media editor Kayleigh Barber talked with esports and gaming reporter Alexander Lee about what the metaverse is and what its potential could be.
Despite all the hype, the metaverse remains very much a work in progress.
Listen to the latest Digiday Podcast episode here.
The Markup and Mozilla will track Facebook tracking its (opted-in) users:
The publisher and nonprofit organization will work on a nine-month project to map the types of data Facebook collects, including from people who don't use its platform.
The study will rely on people using a browser extension that Mozilla introduced last year.
Read more about tracking Facebook tracking here.
With Prebid at the helm of UID 2.0, indie ad tech marches to a unified beat but not all voices are in harmony:
Some splintering among single sign-on technology is threatening support for Unified ID 2.0 as the preeminent third-party cookie replacement.
After taking the reins of UID 2.0 last year, ad standards body Prebid needs to take more of a leadership position.
Read more about UID 2.0 here.
What we're reading
Subscription-based publishers' financial shine:
Valuations for subscription-based publishers' favorable valuations are lately faring better than those of advertising-dependent publishers, according to The Information. The bases of the analysis are comparisons between the estimated peak and recent valuations for publishers like BuzzFeed, The Athletic and Vox Media, with a Frankensteining between The New York Times' and BuzzFeed's revenue multiples as a baseline variable.
The problem with paywalls:
As more publishers put their products behind a paywall, a rising issue is the inability for less affluent audiences to access the news, according to Axios. Some news publishers seem to have acknowledged this issue in the past, such as those like The New York Times that dropped their paywalls for coronavirus coverage. But as the article notes, the issue of alienating low-income audiences isn't exclusive to subscription-based publishers.
Podcasts are drowning themselves out:
Podcasting hasn't produced a new hit show in years, according to Bloomberg. The outlet looked at the most popular podcasts in the U.S. in 2021 and found, of the top 50, only three premiered within the past two years. The underlying reason seems to be the sheer number of new podcast shows that continue to bubble up and compete for audiences' attentions.
Spotify shuts down (one of) its podcast studio:
Speaking of podcasters struggling to produce hits, Spotify has shut down one of its podcasting studios, according to The Verge. The streaming audio platform maintains three other podcast studios and reportedly never hit upon an identity for Studio 4, so the shutdown seems emblematic of how it may be time to let some air out of the podcast bubble.
LinkedIn's journalist hiring spree:
LinkedIn has been snagging journalists from Bloomberg, CBS News and The Wall Street Journal to work on its editorial operation that now spans 95 journalists, according to LinkedIn. Many of those journalists work on LinkedIn's daily news roundup, but the Microsoft-owned platform also has journalists writing articles and pulling data for companies.
https://digiday.com/?p=436972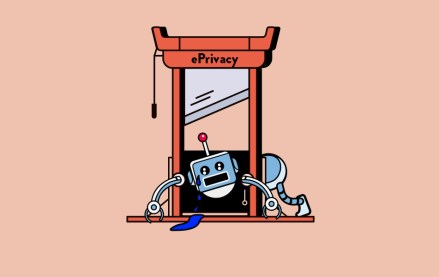 September 29, 2023 • 5 min read
•
•
Publishers are unsure if blocking AI web crawlers is enough to protect their content from being scraped and used to feed AI tools and systems.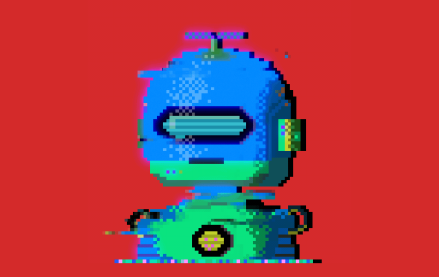 September 29, 2023 • 6 min read
•
•
New features include a new chatbot called MetaAI, Bing search integration, new AI image tools, and dozens of celebrity characters.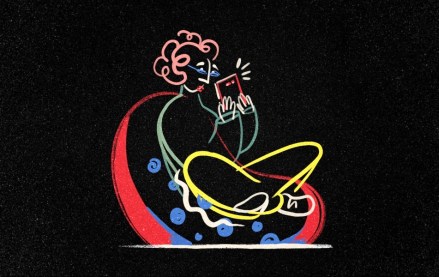 September 28, 2023 • 3 min read
•
•
The Financial Times has launched another lower-priced, subscription-based mobile app product a year after the debut of FT Edit to reach international readers.