'They're primed': DuckDuckGo wants to be 'the easy button' for privacy on the internet. Do internet users want one?
January 11, 2022 • 6 min read
•
•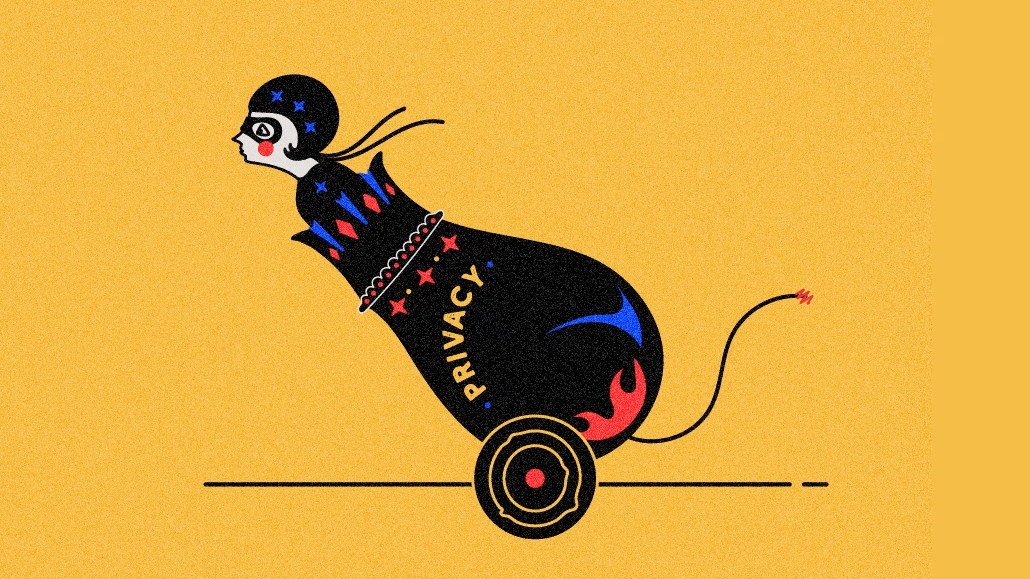 Ivy Liu
This story is part of Digiday's Masters of Uncertainty series, a look at people and companies at the center of media's defining storylines. Find the rest here.
DuckDuckGo founder and CEO Gabriel Weinberg has a track record of getting to the next big thing early.
Maybe too early.
In 2006, back when Facebook was a college curiosity that still hadn't moved off campuses, Weinberg, a graduate of MIT, sold The Names Database, a kind of proto-social network whose tagline was "Making the World a Smaller place," to Classmates.com for $10 million.
Weinberg used some of that money to bootstrap his current venture, DuckDuckGo, a privacy-focused technology company which, after years of focusing on its search engine, started expanding further beyond its core product last year. Instead of just being a privacy-first search engine or browser — it also launched a Chrome extension and mobile browser in 2018 — Weinberg wants DuckDuckGo to become what Weinberg calls "the easy button" for privacy on the internet.
In July, it launched a beta version of Email Protection, a mail-forwarding product designed to give users some anonymity when they sign up for different services online. In November, DuckDuckGo launched a tracker blocker in private beta for Android users, which prevents third-party trackers inside mobile apps from sending data about users' activity out to sometimes unknown parties.
Those two products are off to modest starts — more than 500,000 people are on Email Protection's waitlist, and more than 200,000 users are on the waitlist for DuckDuckGo's tracker blocker. But over time, DuckDuckGo wants to go even further. By Weinberg's count, there are "about 20" areas of modern life that could be wrapped in a layer of privacy-enhancing technology, ranging from payments to chat to phone calls. DuckDuckGo won't move into all of those — "In the aggregate, it's too much for one company to do," Weinberg said — but the company sees opportunities to provide that layer of anonymity and peace of mind on several fronts.
"We're really trying to expand our offering to become more comprehensive," Weinberg said.
Weinberg and the rest of DuckDuckGo waited a long time for a moment like this one to arrive. But now that it's here, DuckDuckGo faces an unusual quandary. After years on the periphery, consumer privacy has barged into the center of the media conversation, thanks to intensifying competition between Apple, Google and Facebook, increased government scrutiny and growing consumer awareness. Private browser adoption has begun to perk up, and venture capital has flowed in as well, filling the coffers of both enterprise and consumer-facing startups.
Consumer mindsets have tilted toward privacy up too, but in an uneven way; a study conducted by Cheetah Digital this past spring found that slight majorities of consumers now find digital ad tactics such as retargeting "creepy" rather than "cool," but barely one fifth of consumers have switched from one digital service to another because of privacy features. That's forcing DuckDuckGo to both hurry up AND wait: To keep pace as it builds a suite of services in a newly crowded field, while also waiting for more and more consumers to understand what is going on, and what they can do about it.
"We're crossing over [into the mainstream], but most people haven't heard our name," Weinberg said, who added that he thinks about half the U.S. population could be considered part of DuckDuckGo's target market. "Different people in that group care about different parts of the experience more. As we offer different things, people may adopt our email first, or tracker blocking first."
Weinberg launched DuckDuckGo in 2008, a quietly pivotal period in digital media history. Google had recently acquired Doubleclick, one of several deals that began to tilt digital advertising — and, over time, advertising in general — away from contextual targeting in favor of behavioral targeting, which relies on companies hoarding information they gather about private citizens.
The ramifications of that shift are clear today, but they were by no means evident at the time. "People didn't get it right away," Weinberg said. "It was a 'boiling the frog' kind of thing."
That awareness gap, Weinberg said, helped shape DuckDuckGo's focus, particularly when the company eventually decided to seek outside capital.
"When we raised money initially in 2011, it was like, 'Are we going to be a search company or a privacy company?'" Weinberg recalled. "We said, 'We're going to focus on search until we get the features we need to make this an easy choice [for consumers],'" Weinberg said.
Nearly a decade later, that focus has paid off — to a point. DuckDuckGo is now the most downloaded mobile browser on Android, and second most downloaded on iOS, surpassing not just entrenched competitors such as Firefox but also like-minded newer offerings including Brave and Neeva.
It is likely the third most popular mobile browser in the United States by daily active users, after Chrome and Safari — those browsers, which come preinstalled on hundreds of millions of smartphones, cannot be effectively measured by third-party analytics providers — and it routinely ranks within the top three search results on keywords including "search," "browser," and "private browser" in the App Store and on Google Play, according to an analysis of Apptopia data.
DuckDuckGo has also built a sustainable business. It brought in "well over $100 million" in revenue in 2021 — a spokesperson would not provide a more specific figure — and has been profitable since 2014, thanks largely to a simple arrangement: DuckDuckGo takes contextual ad impressions created when users search for things, then offers them to advertisers as a publisher inside Microsoft's advertising network.
But on the internet, successes are now measured in the billions. And relative to other recent digital success stories, DuckDuckGo remains somewhat niche, both to consumers and to advertisers.
"I think DuckDuckGo and other privacy-safe search engines are going to be something to watch as they establish themselves," said Mohammed Haque, svp of search at Mediahub. "They're primed."
As of now, though, DuckDuckGo's user base is not differentiated in the minds of most advertisers. While ad buyers can target specific publishers within Microsoft's ad network, "that's not a common request," Haque said, and DuckDuckGo's users aren't abundant enough to make it more common.
Weinberg is largely clement about this — being profitable helps. And rather than try to win more advertisers' wallets, he'd prefer to win consumers' hearts and minds. To that end, DuckDuckGo has been spending more money on marketing. DuckDuckGo raised $100 million at the end of 2020, partly to cash out earlier investors and partly to beef up its marketing and lobbying efforts. Through the first three quarters of 2021, its traditional ad spending was up more than 80% year over year, to nearly $19 million, according to Kantar. Befitting a privacy-first company, it spent less than $1,000 on Facebook ads, according to data from Facebook Ad Library.
It is also hoping to work behind the scenes, and continue to ramp up pressure on governments to make things less hospitable for companies — read Google — that rely on behavioral targeting.
"My goal would be to help create the market conditions [that bring back contextual targeting]," Weinberg said. "The best way it can happen is through governments allowing an opt-out or opt-in to behavioral advertising.
My guess is that 30-80% will choose contextual… the innovation budget will follow those people."
This story has been updated. DuckDuckGo's mobile browser is the most downloaded mobile browser on Android, not mobile overall; an earlier version referred to Email Protection as Duckmail.
https://digiday.com/?p=435476
October 2, 2023 • 1 min read
•
•
The publishers who attended DPS were focused on the potential upsides of applying the technology to their operations while guarding against the downsides.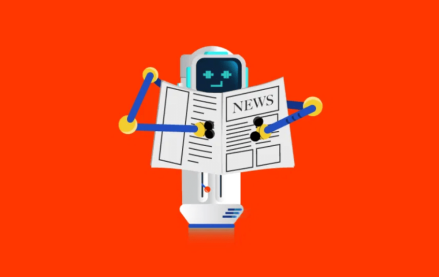 October 2, 2023 • 4 min read
•
•
Now that ChatGPT users can surf the internet for information, some publishers are reconsidering the weight of the issue.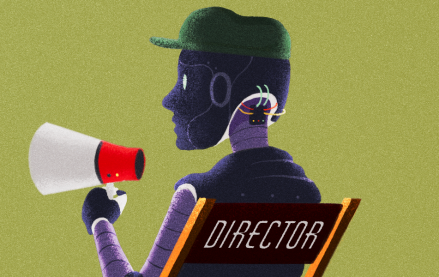 October 2, 2023 • 5 min read
•
•
As Meta makes celebrity-like chatbots, ChatGPT learned to "hear," "see" and "speak" while Spotify is piloting AI-translated podcasts.