With 15 new shows in the works, Crooked Media is expanding beyond politics and beyond podcasts
October 22, 2019 • 4 min read
Crooked Media, home to hit podcast Pod Save America, has made its name with unapologetically progressive political podcasts. Started by former Obama administration veterans, the company's 12 podcasts have been listened to more than 890 million times since January 2017.
But Crooked doesn't want to stay in the politics box — or even the podcasting box for that matter. The two-year-old bootstrapped company, now with 40 employees, is rolling out its 13th podcast, What A Day, as a 15-to 20-minute daily rundown on the day's top's news. Crooked plans to launch 15 more shows over the next two years, some of which won't just skew toward politics.
Already, Crooked has started extending its content offerings beyond the purely political. Most recently, the company launched a health-focused podcast called America Dissected with the former public health director of Detroit. The company's pop culture podcast, Keep It, often features celebrity guests from the entertainment world, and has produced more than 100 episodes.
"It's not just about politics. It's about stories that come from history, different angles on moments in American history and also internationally," said Sarah Geismer, Crooked Media's head of creative development and production and a former executive with Netflix and Fox TV. "We're even trying out a scripted podcast. We're trying to expand beyond what we've been doing so successfully."
Beyond podcasts, Crooked is also expanding its TV and film projects, looking at developing docuseries and focusing on the upcoming 2020 U.S. Presidential election. It has already launched a four-part HBO special in 2018. And while the company is most known for its political coverage, Crooked wants to diversify the types of stories it covers going forward.
With the new podcasts, TV and film projects, Crooked is also focused on growing its audience. The What a Day podcast, in particular, is "specifically geared at younger people [in their 20s and 30s] and avid Crooked listeners, but also about bringing in new people as well," Geismer added.
Crooked's strategy for growing its audience and finding success is investing in talent, coupled with substance, Geismer said. "The magic of podcasts is the mix of personalities. It's this idea that you're showing up for the talent and not just the substance. You're here for the people who are delivering that news."
COO Sarah Wick said the primary revenue driver for Crooked Media remains podcast advertising, followed by merchandise and live events. In the last two years, they've sold more than 100,000 tickets for tours of six of its shows. Other growth areas are in TV and film production, ad sales for newsletters and written content and video.
There's increasingly more ad money to go around in the podcast industry. The third annual IAB and PwC Podcast Revenue Report said marketers spent a record $479.1 million on podcasts in 2018, up 53% from the previous year. By 2021, that ad spend is expected to reach over $1 billion.
While the barrier to entry is relatively low for breaking into podcasting and ad money pouring in, building an audience is a challenge because there are simply so many podcasts, hundreds of millions, in fact, to choose from, said Zoe Soon, vp of mobile at the IAB. Soon said that some of the most popular podcast categories–true crime, news and politics–"are hard to monetize because advertisers don't want to be near that content."
Crooked Media, however, has drawn advertisers from DTC brands like Everlane and Barkbox, as well as media brands like Quartz, the Financial Times and Netflix.
"When they [the hosts] talk about a sponsor, it's hilarious in a lot of ways," said Chris Corcoran, chief content officer for Crooked Media's sales partner, Cadence13. "Their reads become part of the conversation. It's funny but it obviously leads to people getting the product."
It's that ability to spur people to action that's defined Crooked Media's creation from the start, when its founders decided to leave The Ringer's Keepin' It 1600 to launch the company.
"We wanted to not only continue the political podcasts we were doing but expand to a network of podcasts, expand into video, sort of create a progressive media company that didn't just analyze politics like we did during Keeping It 1600, but also helped inspire activism and organize," co-founder Jon Favreau said during the same SXSW interview in 2017.
Crooked isn't just concerned with growing its audience, however. It wants to motivate people to vote and get involved in the political process, too. Vote Save America, its platform to encourage people to register to vote, volunteer and learn more about the candidates, is a big part of that.
"Our goal is reaching as many people as possible going into the election," Wick said. "Expect more podcasts, more written content and more video from us."
Photo credit: Crooked Media
https://digiday.com/?p=350028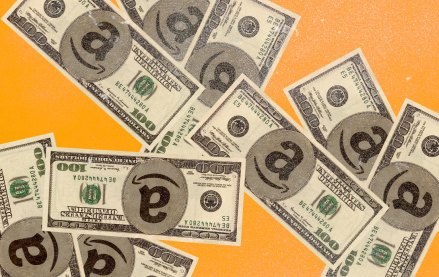 September 27, 2023 • 6 min read
The agency accused the e-commerce giant of conducting a range of anticompetitive behaviors that hurt both shoppers and sellers.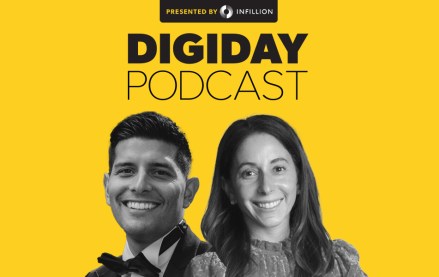 September 26, 2023 • 3 min read
In a live recording during the Digiday Publishing Summit, the news executives called for more nuanced conversations with advertisers around their brand safety concerns.
September 26, 2023 • 4 min read
After investing in one generative AI startup and suing another, the company will let customers create images on its website and an API.