Media Briefing: Digiday Publishing Summit is approaching and media execs are ready to talk shop
September 14, 2023 • 11 min read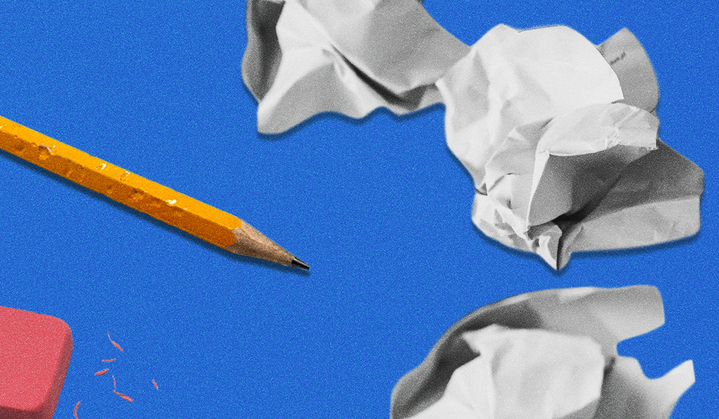 Ivy Liu
This week's Media Briefing takes a look at the top trends and topics that are expected to be discussed on stage at the upcoming Digiday Publishing Summit in Key Biscayne, Fla. next week.
DPS preview
3 Questions with… Rich Routman, CEO of The Sporting News
Gannett is hiring a Taylor Swift reporter, X is in more hot water and more
DPS preview
Ad spend is beginning to rebound in the digital media industry and publishers are thinking more intently about how to capture those dollars as they head into Q4. The hope is that, by winning over new and old advertisers this fall, they can avoid a repeat of a less-than-stellar first quarter come 2024.
But there are new rules to the advertising game and what once swayed advertisers won't necessarily work this time around. That's thanks, in part, to a crackdown on zero-calorie KPIs like viewability in light of the made-for-advertising (MFA) debate, which has led to an increased focus on attention metrics, meaningful return on investment and proving the validity of first-party data. It's also partially due to an increase of new technologies and platforms, like generative AI and Threads, respectively, which have advertisers raising eyebrows.
Ultimately, there is a lot of promise for publishers in the back half of 2023, and what better time than now for media execs to convene at the Digiday Publishing Summit this Sept. 18-20 in Key Biscayne, Fla. to discuss all of the strategies and tactics needed to capitalize on this momentum.
This fall's iteration of the three-day-long conference will feature on-stage conversations between leaders from top publishing companies, as well as Digiday's media team, to cover everything from the role of first-party data across media organizations' businesses to incorporating artificial intelligence into their editorial strategies. And between those sessions, closed-door conversations will take place for attendees to compare notes on any ongoing challenges and tips for revenue growth.
Next week, stay on the lookout for highlights of what was said on stage each day, as well as snippets of what was said behind closed doors in the Media Briefing. For now, here are a few key topics of discussion that we expect will be the talk of this spring's DPS.
Say 'bye bye' to vanity metrics
One of the hotter topics among advertisers and ad tech execs alike that kicked off this summer is the concern that MFA sites are eating up large swaths of ad dollars in the programmatic market without actually proving they work in generating a return on the advertisers' investment. And while that may seem to bode well for media companies classified as premium publishers, it's evident that a seismic shift has taken place among the ad market to ensure that there is a definite return on investment of any and all ad dollars spent on campaigns going forward.
For Condé Nast's global chief business officer Deborah Brett, this means there's been a heightened level of importance around attention metrics, including time spent and hover rates, to prove that audiences are not only seeing ad campaigns, but are responding to them as well. "It's a great time to really tell the story, reinvent performance measurement and get us out of the gutter of third-party verified conversion metrics," said Brett.
Meanwhile, Mike Hadgis, chief revenue officer of Blavity Inc., echoed a similar sentiment, stating that advertisers that are allocating a portion of their budgets to reach diverse audiences and support BIPOC-owned media companies want to ensure that their campaigns don't just "talk the talk" but also "walk the walk." By that, Hadgis explained that advertisers want proof that they're serving Black audiences with branded content campaigns or converting Blavity's audiences into customers, rather than only generating views.
During the onstage sessions, Brett and Hadgis will discuss how they're proving the efficacy of their brand partners' campaigns, to solidify those sponsorship deals into long-term relationships.
Fortifying first-party data offerings
Several publishers have rolled out first-party data offerings over the past several years, but as the end of the third-party cookie rapidly approaches, publishers like Dotdash Meredith are hoping to win advertisers over with proprietary audience targeting capabilities to prove that they know their audiences just as well – if not better – than the internet-stalking third-party cookie.
Dotdash Meredith's chief innovation officer Jonathan Roberts will use his on-stage session to discuss the company's new intent targeting tool D/Cipher – which launched earlier this year – and how the sales team is working to pitch it to advertisers among the hordes of first-party offerings currently on the market.
Keeping up with the event competition
Events have become a robust business for many publishers post-pandemic (Digiday included). And as a result, the competition for audiences' time and sponsorship dollars has increased.
For Apartment Therapy's marquee event franchise Small/Cool, the way that president Riva Syrop is keeping the franchise a revenue driver is using both attendee and sponsor feedback to incorporate more shopping opportunities within this year's October event. While attendees wanted the opportunity to walk away from the showcase event with products in their hands – versus buying them online via QR codes like last year – several sponsors signed on this year because of the immense amount of online orders they received from previous Small/Cool events.
At DPS, Syrop will discuss the checklist of items her team considers while planning the weeks-long event and how this year, they've incorporated consumer data into the strategy sessions to make the event a core part of the interior design publication's business.
Generating content with AI
Artificial intelligence has found its way into many newsrooms and – for the better or for the worse – is helping the publishers that chose to use it increase their output while reducing the amount of time it takes to report a story.
In BDG's case, the role of generative AI is being used to streamline workflows on both the editorial and business sides, but rather than creating raw content with the technology, the publisher of Elite Daily and Inverse is working to increase innovation within the reporting process and ultimately improve audience engagement around its stories.
During the publishing summit, Charlotte Owens, editor-in-chief of Bustle and Elite Daily, will talk about how her team has incorporated AI into its editorial workflow as well as the next steps she sees for this technology within a modern digital media company.
News publishers vs. brand safety concerns
It wouldn't be DPS without a live taping of the Digiday Podcast and this fall's episode will be focused around the impact of brand safety concerns on news publishers' advertising businesses.
The Independent's svp of U.S., Blair Tapper, and Reuters' director of programmatic and partnerships, Josef Najm, will take the stage to discuss what can be done to not only improve the revenue potential of news content in the programmatic marketplace, but to do so within a presidential election cycle, which is bound to keep advertisers on edge.
What we've heard
"AI is such a powerful tool for discovery, and because it shortens the discovery path or timeline, you can actually reduce operational drag and accelerate the sales process. It doesn't mean you skip over things. There was always a human layer to it because, frankly, sales is about person-to-person contact."

— Andrew Guendjoian, evp and head of client partnerships at BuzzFeed on how his sales team is using generative AI.
3 Questions with… Rich Routman, CEO of The Sporting News
The Sporting News, a digital sports news site that originally launched as a newspaper in 1886, has raised $15 million in a new fundraising round led by London-based, public gambling company Playtech.
Advertising now makes up 60% of The Sporting News' revenue, as a result of the company's push to grow its affiliate business since it was acquired by private investors from sports streamer DAZN in 2021, said CEO Rich Routman. Around 40% of The Sporting News' revenue comes from affiliate commissions, by driving sales of sports merch and subscription sign-ups to sportsbooks and sports streamers globally. Today, the company has about 130 employees, and "operates profitably," according to Routman.
Digiday spoke with Routman to hear how The Sporting News was able to attract this latest investment despite a slowdown in funding activity in the media publishing sector this year.
This conversation has been lightly edited and condensed.
How was The Sporting News able to attract this round of investment during a fundraising slowdown?
It's not an easy process at the moment. Because it's been tough to raise capital, you've seen a lot of digital media businesses pivot into areas that are not core to the things that they're good at. There's not a lot of investor confidence, especially given how the public companies have performed in digital media, the big ones… You can't raise money for an unprofitable asset in digital media right now, it just won't happen – unless you're just killing it for some reason.
I do believe that the secondary revenue stream around affiliate, and how we're approaching the business through the lens of [lifetime value of a customer], is what enabled the fundraiser. If this were another ad-supported digital media business, we would still be bootstrapping it. There's no doubt about that.
What's the split between affiliate and advertising revenue now at The Sporting News, and what's the goal?
The overarching goal is to get it to 50-50 at scale. When The Sporting News was acquired [in 2021], it was [a] 100% ad-funded business. We invested a lot in product and technology to focus on the affiliate marketing part of the business and now [that] represents almost 40% of our revenues. We thought… there should be a company that helps these platforms acquire customers and make it our business model, rather than exclusively selling advertising.
The business is doing not-low eight figures in revenue. As a private business we don't go too into our financials.
The relationship between sportsbooks and publishers has changed and appears to be going through a market correction in the U.S. How has that impacted The Sporting News' business strategy?
I fundamentally believe that the days of the big sponsorship deals with publishers that were announced almost five years ago have changed shape and scope. Now it's all about performance. I did a couple of those deals… back in the day. These 20, 50, 100 million dollar, category-exclusive deals with XYZ publisher don't exist anymore. If you're going to work with the sportsbooks, both domestically or otherwise, you need to drive performance. You need to drive first-time depositors. We looked at a lot of different deals. We made the decision [to make a strategic investment in SuperDraft], which is not a betting product. It's a skill-based game and [daily fantasy sports] product. The financial mechanics were way better if we promoted our own service, rather than a third party. — Sara Guaglione
Numbers to know
$4.90: The price of a monthly subscription to The Economist's new paid podcast tier, Podcast+.
~90%: The portion of the US search market that the U.S. government alleges Google dominates, which is central to the monopoly trial against the search platform that began on Tuesday.
What we've covered
WTF is OpenAI's GPTBot?
In August, OpenAI announced that website owners can now block its GPTBot web crawler from accessing their webpages' content – giving publishers a new tool to protect their businesses from the threat of AI.
Since then, 12% of the 1000 most-visited sites online have done so, according to Originality AI.
See how the web crawler works and how publishers can block its access here.
Media companies' diversity reports reveal fewer employees are willing to disclose their demographic data:
More media companies reported their annual workforce diversity numbers this summer, revealing there is an uptick in the percentage of people choosing not to disclose or self-report their ethnic or racial background.
There are a number of possible reasons for why this is happening, from changes in the makeup of companies' employee bases to skepticism from staffers on what their personal data is being used for.
Learn more about this trend here.
'Nothing is ready for prime time': Journalists push back against publications' race to have newsrooms use generative AI tools:
Journalists have a message for their employers: generative AI tools are not good enough yet for writing articles.
Digiday spoke to seven journalists at five digital publishers experimenting with artificial intelligence tools to find out what they thought about their organizations testing the technology to create content.
Hear from journalists about their efforts to stop AI infiltration in the newsroom here.
AI Briefing – All the news that's fit to prompt:
With so much generative AI news happening, Digiday has created a new weekly AI Briefing with news, analysis, research, recaps, previews, interviews and more across this burgeoning landscape.
Here's a look back at last week's developments, along with a preview of what's coming up this week.
Sign up for the new briefing here.
What we're reading
X is reportedly limiting user access to New York Times links:
The social platform formerly known as Twitter was caught throttling traffic once again, according to Semafor. Data from NewsWhip that analyzed 300,000 X users revealed that there was a distinct decrease in engagement on tweets with links to Times articles since July, unlike tweets that include links to other news organizations including CNN, BBC and The Washington Post.
Gannett is hiring a reporter tasked with specifically covering Taylor Swift:
The publisher of USA Today and dozens of local newspapers is looking for a reporter to cover Taylor Swift, reported The New York Times.
Elon Musk's takeover of Twitter may have violated privacy order:
Following the "chaotic" takeover of Twitter, which was subsequently rebranded to X, the U.S. Department of Justice alleges that the social media platform violated a government order, which requires an overhaul of its data security and privacy practices.
Barstool's media empire was built on the back of anonymous content-swiping accounts:
More than 40 X accounts that post content stolen from various places online were found to be controlled by Barstool, according to a report by The Daily Beast. This strategy is a way for the publisher to avoid collecting strikes against its branded accounts for violating the Digital Millennium Copyright Act.
How Yahoo's owner is trying to give the 30-year-old brand a new lease on life:
After being acquired alongside AOL for $5 billion in 2021, Yahoo is pacing to earn $7 billion in revenue this year – $1 billion less than its total revenue for 2022. The Information reported that despite the down revenue, current and former employees of the company believe that owner Apollo Global Management has gotten Yahoo on a redemption path after some pretty intense cost-cutting measures.
https://digiday.com/?p=517993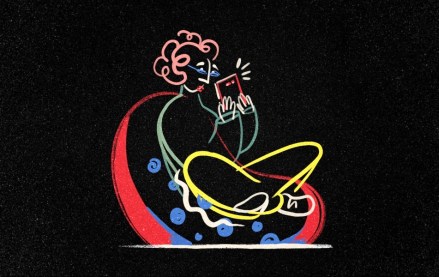 September 28, 2023 • 3 min read
The Financial Times has launched another lower-priced, subscription-based mobile app product a year after the debut of FT Edit to reach international readers.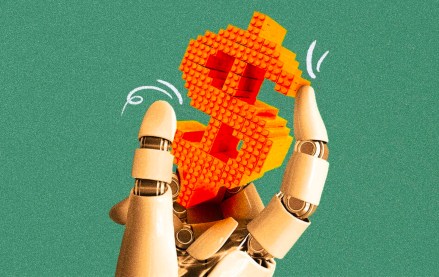 Publishers are starting to apply AI to their sales operations.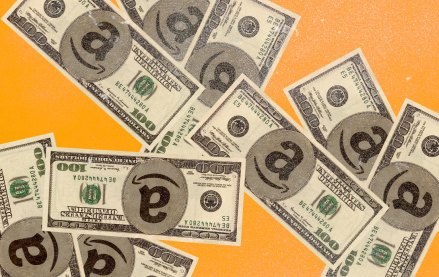 September 27, 2023 • 6 min read
The agency accused the e-commerce giant of conducting a range of anticompetitive behaviors that hurt both shoppers and sellers.