News publishers lament the role of verification firms in the programmatic market 
March 14, 2023 • 8 min read
•
•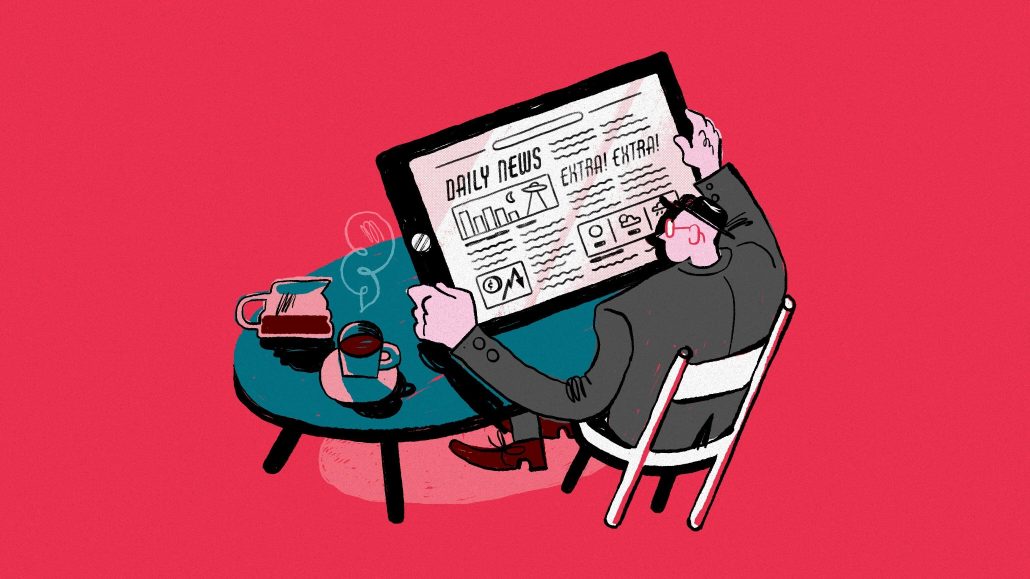 Ivy Liu
Media buyers keep insisting that the role of third-party verification firms are critical when assessing everything from brand safety to viewability in the programmatic market. But news publishers feel powerless when their content is misclassified and subsequently demonetized by upwards of 30% compared to inventory deemed as "safe," according to Luis Romero, svp and head of sales in North America for The Guardian.
It makes sense to buyers why publishers are concerned about their grades, according to a media buyer who spoke on the condition of anonymity, because those numbers are determined outside of the publishers' control and are still used as a fundamental baseline for whether they get paid.
"We start to trust [verification firms'] metrics as a currency," the buyer continued, but that currency seems to have a poor exchange rate when it eventually lands in the pockets of news publishers.
Many publishers have been fed up for a while over how much their programmatic inventory gets demonetized by verification firms' ratings or by over-generalized keyword blocklists, but the latest hits to programmatic pricing overall seems to be piling on. What's more, in the past year, the war in Ukraine, the overturning of Roe v. Wade and coverage of the pending recession have joined the keyword block lists, and between that and the rise of contextual targeting, news publishers worry that the problem will only be exacerbated by the layers of optimization that buyers apply to their programmatic buys going forward.
In January, the average cost that an advertiser would pay per thousand views of their ads (CPMs) was $1.21 in the open marketplace — the lowest it's been since May 2020, per Operative's STAQ Benchmarking Data. Comparatively, the average CPMs for private auctions (PMP) was $3.46 in January and $10 for programmatic guaranteed deals (PG) — the lowest monthly averages since June 2020 and August 2020, respectively. The four-week average CPM for the open marketplace in February rose slightly at $1.28, but the average PG CPM fell to $9.74 and the average PMP CPM was down to $3.20, indicating that publishers' programmatic revenue is still being impacted by the economic slowdown.
So while being a news publisher in the open programmatic marketplace has never been easy, the past year it seems to have gotten even more difficult to compete for advertiser dollars in those venues.
"As an overall news publication — despite having food sections, sports sections and entertainment sections — we have been faced with, especially in the past year, a lot of buyers just not wanting to run on a news publication at all. Or [they're] getting a corporate mandate to not run on news publishers, despite section targeting and or contextual targeting," said Camille Murphy, LA Times' executive sales director who oversees programmatic guaranteed and private marketplace advertising within the company.
A nuanced problem for news publishers
The hits to revenue because of this are not minute, according to Romero. When the Black Lives Matter movement was re-sparked following the murder of George Floyd in the summer of 2020, he said that paper's coverage of the movement led to that content being under monetized by 30% because of blocklists.
On average, The Guardian's U.K. programmatic business sees a 26% decrease in its CPMs when the content is flagged as unsafe but when fill rate is taken into account, that number becomes worse at 37%, according to Katherine Le Ruez, the director of commercial strategy and operations at The Guardian. And on an average day, about 1% of the site's inventory is flagged as unsafe, she added, but during the recent earthquake in Syria and Turkey, that percentage increased to 10 to 15%.
Increasingly, there's been a lean toward contextual targeting in the programmatic market, which is conducted through verification firms scraping publishers' sites and then categorizing the data in a way that Le Ruez said "could never be accurate" when done by machine learning on its own.
Third parties "will sell things like sentiment and emotion targeting but one person's election win for Donald Trump is a great triumph [while] for another person it's a total disaster. So the idea that you can apply that level of human reading by an AI is obviously a challenge," Le Ruez said.
Beyond the actual categorization and grading of The Guardian's content, Le Ruez claims that the ongoing data scraping that occurs from third-party verification firms, which siphons their content into the various brand safety measurement funnels, creates a variety of issues on the publisher's backend. These issues include slowing down page and ad load times, which can impact user experience and ultimately viewability and monetization of ads.
"It's not something that we offer through our direct business, because we don't believe it really stands up. So you have these third parties offering services that we don't really believe in, using our website, our intellectual property, without necessarily having our permission, and selling the services directly to our customers without us endorsing it, or indeed, making any money from it," said Le Ruez.
The Guardian and The Independent both have contracts with IAS while the LA Times has a partnership with Verity, GumGum's contextual brand safety product. And it appears that one contract is plenty.
At the end of the day, however, those intermediaries are involving themselves in publishers' advertising businesses with or without permission. Advertisers come to each publisher using different verification firms and DSPs so the brand safety ratings and viewability data from every firm is going to impact their ability to sell programmatically to some degree.
And the more that buyers try to verify the data on their end to their specifications, layering that on top of the publishers' own verification strategies can lead to inconsistencies within the data sets causing a reduction in inventory that a publisher has to sell within a DSP.
"People are having trouble letting go of those keyword lists, even though they're also trying these contextual targeting tactics and I [think] you need to separate those tactics and test those separately. But I don't think that's happening as much as you would think," said Murphy.
The Independent is letting the clients' data sets take precedence to limit the amount of layering that takes place.
"Where we've seen that rub is when a client's appending data, we're appending data, the datasets aren't matching [and it] becomes essentially like a clog in the pipe," said Blair Tapper, svp of The Independent U.S. "Our preference would always be to see to what the client wants, and if they're appending brand safety on there, we will not also [do so] on our end. If they want us to set it up, we'll do it on our end. But I think it's where there's competing safety tools, that it essentially cross cuts the inventory."
Buy programmatic directly through us, please
Publishers are hoping to persuade more agencies and advertisers to do more of their programmatic buying directly through them in hopes that the issues of inconsistent brand safety ratings and mismatched data gets resolved before they lose out on that money.
LA Times has been prioritizing PMP and PG deals since Murphy joined the team, if not before, she said, because the relationships that her team is able to form with the agencies and advertisers is critical for working through these brand safety issues. But recently, PG deals have been even more desirable because that is when her team has the most granular control over targeting.
"When we [apply Verity's contextual targeting and apply our own keyword blocklists] through a PMP deal, a lot of times we're still seeing buyers apply their brand safety targeting, so then it's doubled targeted and the scale is even smaller," said Murphy.
At The Independent, the volatility in the programmatic space has caused the sales team to prioritize direct advertising outside of programmatic, both through video and branded content, according to Tapper. But sorting out the programmatic techstack internally has been a top priority over the past year, she added.
"We've done a lot of work on the site in terms of the [user experience] and so a lot of that has caused us to pause and reprioritize the partnerships that we have with programmatic partners," Tapper said.
The Guardian's strategy for circumventing the blocklist and contextual targeting issues is to continually educate agencies and advertisers about why buying programmatic directly is the better choice for news publishers, and while that's worked to a degree — Romero said that direct sales in the U.S. increased by 40% year over year in fiscal year 2022 — "we have to come up with a solution for brands and advertisers other than just buying direct," he added.
The never-ending campaign
The ongoing job for Deven Choi, manager of programmatic revenue at the LA Times who oversees the open programmatic marketplace, is to work with the SSPs directly to try and untether LA Times' lifestyle, sports and entertainment sections from its hard news coverage, but that's not a perfect solution.
"Even if an SSP does that, there's no guarantee that the DSP for the end advertiser uses the SSP's classification method. They might just use a vendor to classify any inventory with a URL from LATimes.com as all news, so it's all unsafe," said Choi.
Choi's team will also go to those vendors and try to convince them to separate out its news content from its other sections and in some cases, they will tweak their models and use contextual models as well as keywords in order to determine brand safety. "That's helped a little bit, but it hasn't made a noticeable impact," he said.
It comes down to the nuances of the vendors' models and whether or not they can classify content outside of the root domain.
The Guardian is also campaigning to limit the access that verification firms have when it comes to data scraping and is also entering into a partnership with a contextual data partner, whom Le Ruez declined to name, in order to have more control over that piece of their business, as well as building a proprietary tech stack for contextual categorization.
https://digiday.com/?p=493088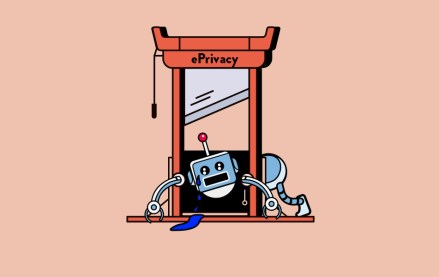 September 29, 2023 • 5 min read
•
•
Publishers are unsure if blocking AI web crawlers is enough to protect their content from being scraped and used to feed AI tools and systems.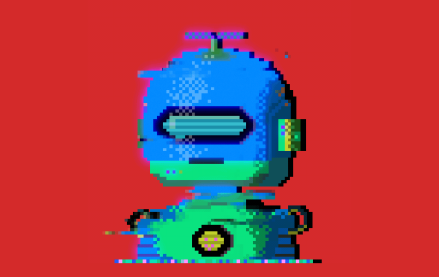 September 29, 2023 • 6 min read
•
•
New features include a new chatbot called MetaAI, Bing search integration, new AI image tools, and dozens of celebrity characters.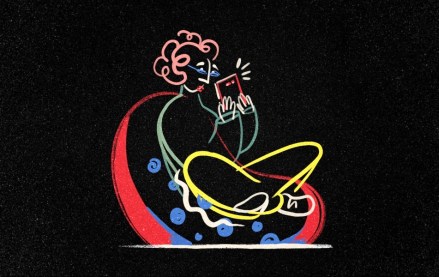 September 28, 2023 • 3 min read
•
•
The Financial Times has launched another lower-priced, subscription-based mobile app product a year after the debut of FT Edit to reach international readers.