How Leaf Group is selling advertisers on larger event sponsorships
April 4, 2023 • 4 min read
•
•
Subscribe: Apple Podcasts • Stitcher • Spotify
Advertising has been a tumultuous business for some time now, but the one section of that market that's been holding its own for publishers is events.
Part of the reason for that is that brands themselves are realizing that they need to differentiate themselves with consumers, which — according to Lindsey Abramo, the recently appointed CRO of Leaf Group, who was a guest of a live taping of the Digiday Podcast during the Digiday Publishing Summit in Vail, Colorado last month — has opened up an opportunity for Leaf Group to sell it's existing event franchises to sponsors.
Leaf Group's art and commerce side of the business, which includes art marketplaces Society6 and Saatchi Art, is not reliant on advertising revenue, according to Abramo. That's a revenue stream that's pretty much specific to its media arm, which includes its editorial brands Hunker, Well + Good and Livestrong brands. But now, advertising is being added to Leaf's other art- and commerce-based events including The Other Art Fair, and through that addition, events have become one of the more lucrative areas of the business, she said.
"Not only are our ticket sales up 25%, but so are sponsorship fees, and this is not over last year, this is up over 2019 prices," said Abramo.
Below are highlights from the conversation, which have been lightly edited and condensed for clarity.
Brands are becoming more experiential at their core
Experimental, in my opinion, is back, but I think it's taking shape in new forms. One of the things I really think about is that brands themselves are uniquely becoming experiential. They have to be really thoughtful about what products they're putting in front of their consumers, and how that intent shows up in real life. So you see brands like Restoration Hardware that's becoming not only a store, but it now has restaurants and hotels and a jet. And you see Home Goods, which is doing [a] curated, travel event businesses on the side, inspired by their seasonal design trends. So they're themselves having to push to be experiential and I think it offers publishers a really unique opportunity to say, "This is an editorial authority that we have, or this is proprietary point of differentiation that we have," [to sell brands on their event ambitions].
Because of that, you can change brands more
Per-event revenue for us has gone up and a lot of it is because we haven't thought about all of the parts of our business through the experiential lens. So it is growing because we're adding more to things that just didn't exist in the past. But I also think we're able to command a bigger sponsorship fee now too.
On the publisher side – at least from where I came from in the various women's lifestyle businesses – [events were] sort of a flat concept, which is to bring an editorial concept to life, build it from the ground up, create an audience and plug brands into it. A lot of times, the build was so expensive, you had to have multiple brands, and that became a puzzle, trying to pull it all together. But I think now, brands are looking for more. And so I think you have to think a little bit uniquely about how to do that. And with that, you can charge more.
Making the most of event margins by avoiding intense overhead costs
We're seeing deals span experiential —only at $50,000 … one deal [was] over a million dollars — and it just depends on all the different programming involved and how many days and just how integrated.
[At that price range], you really can't do [a month-long, custom build] because a lot of the times when you're doing your own custom build, advertising money is packaged into [the deal to] actually get the build up off the ground.
Hunker house, which is … a permanent, physical expression of [our home and design brand Hunker] … gives us a tremendous amount of opportunity to plug brands in more than just a [one] day pop-up and do it really efficiently.
If we were to do a month[-long] takeover of a home [that we didn't own], it would [cost] $3 million to $5 million, because you'd have to think about what's the rent, you have to think about all the production pieces, all of the programming. Whereas [the Hunker House] is an extension of our [media] brands who are constantly doing content production [in the house]. We have a whole content production studio [there] so we're always using it on an evergreen [basis], even outside of brand partnerships for our own editorial needs and use. And so we're able to just plug in from a much cheaper [standpoint].
https://digiday.com/?p=498326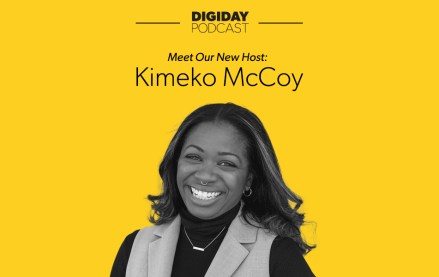 October 3, 2023 • 2 min read
•
•
Kimeko McCoy will succeed Tim Peterson as the new co-host of the Digiday Podcast.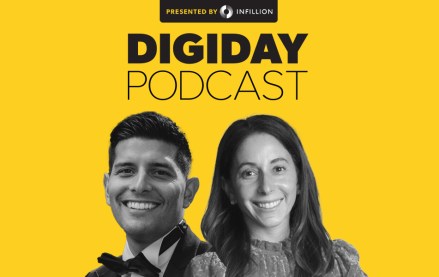 September 26, 2023 • 3 min read
•
•
In a live recording during the Digiday Publishing Summit, the news executives called for more nuanced conversations with advertisers around their brand safety concerns.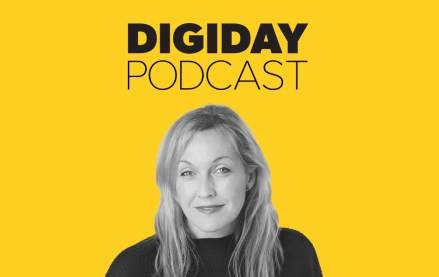 September 19, 2023 • 3 min read
•
•
RFP requests have increased compared to this time a year ago, and advertisers are recalibrating interest in upper-funnel ad options, the publisher's global CRO said on the Digiday Podcast.