With so much generative AI news happening, Digiday has created a new weekly AI Briefing with news, analysis, research, recaps, previews, interviews and more across this burgeoning landscape.
In the coming weeks, this AI Briefing will evolve and expand to look at the ways this market- and world-altering revolution intersects with marketing, media, commerce, technology, regulatory and other topics.
For now, here's a look back at last week's developments, along with a preview of what's coming up this week:
Policies and products:
With a little over a year left before the 2024 election, Google has changed its political advertising policy to require that candidates disclose any AI-generated images or videos they use in ads across Google's platforms. The changes come just months after U.S. lawmakers including Senators Amy Klobuchar, Cory Booker and Michael Bennett — all Democrats — introduced legislation that would require political ads disclose whenever they include AI-generated images or videos. The bill, called the REAL Political Ads Act, was introduced in May but so far hasn't gained traction. (After Google's announcement, Klobuchar released a statement saying the move was "a step in the right direction, but we can't solely rely on voluntary commitments."
Anthropic launched a paid version of Claude, the startup's AI chatbot that competes with OpenAI's ChatGPT. Users that subscribe to Claude Pro for $20 per month will get five times more usage than its free tier, priority access during high-traffic periods, and early access to new features.
Apple is also reportedly working on new conversational AI tools. (The company also will hold its next Apple Event on Sept. 12, but it's unclear whether it will announce any AI updates at the annual autumn product showcase.)
In China, two of the country's most prominent tech giants announced new generative AI capabilities. Last week, Tencent released a new AI model for enterprise use. Days earlier, Baidu debuted new AI tools just days after releasing Ernie, a public AI platform similar to ChatGPT.
Microsoft said it would legally defend commercial users of its Copilot product if customers are sued for copyright infringement related to their use of Microsoft's AI tools. (The announcement came just two days after a second class-action lawsuit was filed against OpenAI and Microsoft alleging the companies' AI tools violated privacy laws.)
Tools/platforms/etc
The Israel-based AI image generator Bria AI released new foundation models trained with licensed content from stock image powerhouse Getty Images and other sources such as content marketplaces like Alamy and Envato. Bria co-founder and CEO Yair Adato also gave Digiday a demo of the startup's new attribution tools to help AI researchers and enable a way for creators to receive compensation when the AI platform generates images based on their photos.
During its annual Inbound conference, Hubspot announced new tools for sales, marketing and service teams. Along with new AI tools for drafting content, creating images and building websites, HubSpot also debuted new AI agents, predictive AI features for analysis and forecasting, and a beta platform that combines ChatGPT with data from dozens of sources.
Salesforce also released new AI features for Slack including automation capabilities for productivity and collaboration.
Intuit unveiled new generative AI tools for small businesses and consumers via Mailchimp, including a way to launch new product campaigns, edit emails, and translate copy for international audiences in multiple languages. (Last week, Intuit also hosted an "Innovation Day" featuring execs from Intuit and subsidiaries TurboTax, Credit Karma, QuickBooks and of course also Mailchimp.)
Regulatory updates, legal issues and data privacy
California Governor Gavin Newsom signed an executive order that aims to help the state prepare for both the benefits and risks of AI. The EO directs state agencies and departments to perform risk assessments and research the potential benefits of AI. The seven-page order also addresses guidelines for protecting vulnerable communities, ways to train state employees, and establishes a partnership with top California universities including a joint summit scheduled for 2024. Meanwhile, state lawmakers are also exploring other AI-related regulations including a bill introduced by state senator Josh Becker, who's also sponsoring a bill to further regulate data brokers. (Becker briefly mentioned the AI bill in a recent interview with Digiday about his proposed Delete Act.)
In other AI privacy news, the International Association for Privacy Professionals (IAPP) has created a global AI legislation tracker featuring links to other AI legislation trackers that are keeping tabs on updates at the local, national and International level.
A new working paper published by researchers at the University of Oxford and Frankfurter Allgemeine Zeitung — a daily newspaper in Germany — examines AI guidelines from 52 news organizations across a dozen countries to analyze how they differ, where blind spots might be, and other lessons from existing AI policies.
Meanwhile, Mozilla wants people to sign a petition asking Microsoft to answer if it uses personal data to train AI.
Creativity and content:
The freelance platform Fiverr is also making AI the focus of a new campaign. The marketing effort, unveiled last week, includes out-of-home ads that debut in New York City today and TV ads rolling out this week. According to a new Ipsos survey of 500 U.S. businesses conducted for Fiverr, 90% said they are using or plan to use freelancers "to complete or complement" projects using generative AI. (Of those respondents, 59% planning to use freelancers to complete projects and 31% planning to use them to complement efforts.)
Digiday recently spoke with Pratik Thakar, Coca-Cola's senior director of generative AI, about his new role and how he sees the emerging technology being used across the beverage giant's marketing efforts.
Coming soon
This week, Salesforce will hold its annual Dreamforce conference in San Francisco, which will include plenty of AI-related news.
On Thursday, Amazon is hosting a "GenAI Day," where AWS will showcase a variety of AI-related tools and feature speakers from Amazon and other companies. The one-day event will take place in-person in New York and San Francisco, but also virtually so others can tune in.
Later this fall, OpenAI will host its first conference for developers, which will take place Nov. 6 in San Francisco. OpenAI DevDay, announced last week, will be a one-day event for hundreds of developers "to preview new tools and exchange ideas." The in-person event will feature breakout sessions led by OpenAI staffers, but the company also plans to livestream the keynote.
https://digiday.com/?p=517348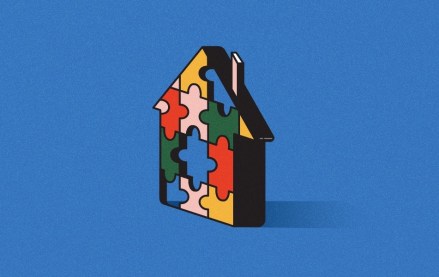 September 22, 2023 • 4 min read
Apartment Therapy's president Riva Syrop took the stage at the Digiday Publishing Summit to discuss the convergence of commerce and sponsorship revenue within its Small/Cool event.
September 22, 2023 • 4 min read
Media execs took stage at the Digiday Publishing Summit to discuss the growing importance of ROI in ad campaigns this year.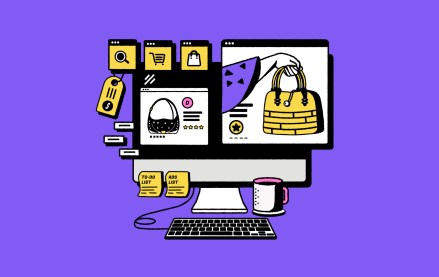 September 22, 2023 • 4 min read
CEO Satya Nadella said AI assistants will be as ubiquitous as PCs and will help users navigate across apps, operating systems and devices.