Media Briefing: How publishers are racing to engage new subscribers in hopes of improving retention
July 13, 2023 • 8 min read
Ivy Liu
This Media Briefing covers the latest in media trends for Digiday+ members and is distributed over email every Thursday at 10 a.m. ET. More from the series →
This week's Media Briefing looks at three publishers' retention tactics, which center around early engagement intervention for newly subscribed readers.
Engage early and often
Venture capital funding to publishers slows in Q2
The Washington Post has a new CRO, the San Diego Union-Tribune is sold and more
Engage early and often
Retention starts as soon as a subscriber is acquired is a cliché, but the truism may be as true as ever for publishers' subscription businesses.
"Retention is a high priority for publishers as it's never been before," said Megha Garibaldi, chief growth officer at The Atlantic.
As subscription growth stalls, publishers like The Atlantic, The Washington Post and Financial Times are racing to embed new subscribers as deeply into their subscription offerings within the first two to six months after signing up to reduce churn rates and increase their subscriber lifespan.
The Atlantic's new onboarding strategy
Seven months after The Atlantic implemented its dynamic paywall — which has helped to net roughly 40,000 new subscribers to total 900,000, per a spokesperson — the publisher's subscription team is now working on several engagement projects to keep the newer cohort of subscribers who converted on the dynamic paywall locked in.
According to Garibaldi, getting new subscribers to sign up for newsletters and download The Atlantic's app within the first six months is critical for getting that cohort to see the full value of the annual subscription offering, which is priced at $80 for one year of full digital access or $90 for print and digital.
Beyond that timeframe, if subscribers haven't checked those key engagement boxes and aren't regularly visiting the site, they become "dormants" and waking them up in mid- to late-stages of their lifecycle becomes futile. "We couldn't really wake up the dormants in a meaningful way that led to engagement," Garibaldi said.
Just a few weeks ago, the subscription team launched its new on-site onboarding strategy that targets a new subscriber the first time they return to the site after converting. They are prompted at that point to download the app or subscribe to a newsletter, which Garibaldi said she hopes will improve retention rates over the next couple of months. She did not disclose the company's current average retention rate amongst its more than 860,000 total subscribers.
The Post's approach goes beyond politics
For The Washington Post's chief subscriptions officer Michael Ribero, his team has between "60 to 90 days to really convince a new payer that The Washington Post is worth their business," he said. After that, there is a larger "divergence of retention," making engagement harder to achieve and churn a higher risk, though he declined to disclose exact churn rates.
Ribero's team wants to encourage more "high value actions" from subscribers, like downloading the app or signing up for a newsletter — much like The Atlantic — but changing the approach once those actions are completed to continually offer more and more content outside of the Post's traditional political coverage. For example, if a subscriber already downloaded the app, they'll be asked if they want to check out a content package on climate change, which Ribero said will hopefully widen the aperture of what content subscribers come to the Post for down the road and maybe even form a new habit.
What's more, Ribero said that registration walls have helped engage readers prior to conversion and once they become a subscriber, that cohort has exemplified a higher retention rate, though he declined to share the exact comparative retention rates.
The FT wants to create a professional necessity
The Financial Times not only uses engagement to increase retention amongst its B2B subscription business, which was rebranded to FT Professional on Monday, but it found a way to further monetize the most engaged users of its enterprise offering.
FT Professional clients don't pay per person in their subscription packages, but instead pay for the number of engaged readers — meaning employees who have read nine or more articles in any 30-day period.
To increase the number of readers who fall into that cohort, Nick Fallon, managing director of FT Professional, said the business has been redesigned to become more of a professional service offering than a content subscription. This means subscribers will gain access to more events, networking opportunities and newsletters, but they will also be able to collaborate on site, like being able to highlight within articles and share them with colleagues. The goal is to keep them on site longer.
"We're not trying to become a massive workflow tool, but we do recognize that there are a number of steps that we can facilitate that will help people stay in the product longer [and] get more value out of it — get more value as a group of people reading rather than just as an individual," Fallon said.
What we've heard
"I have a lot of concerns over whether or not Congress can actually [regulate artificial intelligence]. The best idea I've heard is, can Congress set up some form of separate commission similar to the FTC or FCC that can be staffed appropriately, that could then both advise and set some guardrails and make recommendations that Congress could then actually make laws off of? Honestly, given the level of technical fluency in Congress, that might be our only shot if we actually expect the governing body to do anything."

— Raffi Krikorian, CTO of the Emerson Collective and CEO of conversational AI company SpeakEasy AI, on the latest episode of the Digiday Podcast
Venture capital funding to publishers slows in Q2
U.S. venture capital funding activity in the media publishing sector was down in Q2 2023 compared to Q1 2023, according to capital market research firm Pitchbook.
However, Pitchbook data provided to Digiday shows the total VC deal value in Q2 2023 was almost double the amount of venture capital funding in the media publishing sector in Q2 2022.
There were 13 total VC deals conducted in the media publishing sector during Q2, with a total value of $84.4 million, according to Pitchbook. The largest deals in Q2 2023 included:
Semafor, with a $19 million investment in May
SBLive Sports, which raised $13.9 million in April
Tech Buzz US, which raised $10 million in May
ResearchHub, which raised $5 million in June
Patheos, which raised $4.4 million in May
Substack, which raised $3.3 million in May
Kyle Stanford, lead analyst of venture capital at Pitchbook, told Digiday that because media publishing has a relatively low deal count compared to other sectors, "just one or two outsized deals will skew the data." Overall, Stanford called the media publishing sector a "crowded market," and that despite the year-over-year growth, venture capital is "tough at the moment" due to investors raising their expectations for a company's business performance at this time.
While Q2 2022 also had a total of 13 venture capital deals in the media publishing sector, the total deal value was only $43 million in the quarter.
Despite the year-over-year surge, this past quarter represents a slowdown compared to Q1 2023, which had a total of 16 VC deals in the media publishing sector this quarter worth a total of $121.3 million.
"A major impact on large deals has been the retreat of crossover investors," Stanford said, referring to investors from the public market also active in private investment markets. "These institutions have much larger amounts of capital to put to work in [venture capital], and they have been major drivers of the deal value trends in recent years. That goes [for] all industries, including media [and] publishing. Without these crossover investors, it's tough to get trend-moving deals done." – Sara Guaglione
Numbers to know
100 million: The number of users who signed up for the Meta-owned Twitter competitor, Threads, in just five days of the new social media platform launching.
550,000: The number of digital subscribers to the Los Angeles Times, up from 450,000 in early 2022 and 250,000 in late 2020.
$11 million: The amount of money paid to Vice Media executives from May 2022 to May 2023, leading up to when the company filed for bankruptcy on May 15, 2023.
22: The number of local newspapers in Maine that were acquired by non-profit organization The National Trust for Local News for an undisclosed price.
42%: The amount that The Guardian U.S.'s advertising revenues increased by year over year in Q1 of its fiscal year, which ended on June 30.
What we've covered
How DPG Media is reducing its reliance on Google ad tech:
DPG Media is joining the likes of Axel Springer, Salon and Bloomberg in taking back control over how its media is monetized, starting with reducing its reliance on Google.
"We felt uncomfortable with the lack of control we had over the spend coming into our network, which was on the Google platform," said Stefan Havik, DPG Media's chief digital officer.
Read more about the publishers' changing relationship with Google's ad tech here.
U.S. podcasters are attracting more international listeners:
Some podcast networks have found a bright spot this year: a growing cohort of international listeners.
Podcast networks like Acast, iHeart, Spotify and Wondery have all clocked international podcast audience growth in the past year.
Read more about the growth of international podcast audiences here.
Newsroom unions are pushing management to negotiate AI use:
Newsroom unions are asking their employers to agree to new terms on how generative artificial intelligence is used and the impact it will have on their employees and editorial production as more media companies begin to adopt the technology.
But first newsroom unions have to figure out how to negotiate with company management around this new topic.
Read more about AI terms in union contracts here.
What we're reading
The New York Times sports staff wants answers amid The Athletic promotion:
Following the news that The New York Times is disbanding its sports department and relying on its sports website, The Athletic, for news coverage moving forward, The Wall Street Journal reported that 28 writers and editors on the NYT sports desk sent a letter to leadership asking what this change means for their job security.
The U.S. and E.U. decide on a new deal for data sharing:
The E.U.-U.S. Data Privacy Framework will give Europeans the ability to object to data collection when they suspect their information is being collected by American intelligence agencies, The New York Times reported. This agreement should end legal uncertainty for companies like Meta and Google.
The San Diego Union-Tribune was sold:
After purchasing both the San Diego Union Tribune and the Los Angeles Times for $500 million in 2018, billionaire biotech exec Patrick Soon-Shiong has sold off the former paper to MediaNews Group for an undisclosed sum of money.
The Washington Post taps Alex MacCallum as its new chief revenue officer:
After an exodus of top executives from the Post earlier this year, the company has finally named MacCallum as its CRO and Uber Technologies vet Vineet Khosla as its chief technology officer, reported The Wall Street Journal. MacCallum most recently served as interim evp of CNN Digital and will be overseeing both ad and subscriptions revenue for the Post.
https://digiday.com/?p=510870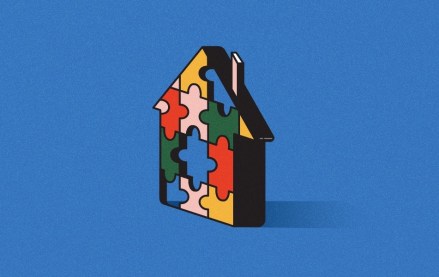 September 22, 2023 • 4 min read
Apartment Therapy's president Riva Syrop took the stage at the Digiday Publishing Summit to discuss the convergence of commerce and sponsorship revenue within its Small/Cool event.
September 22, 2023 • 4 min read
Media execs took stage at the Digiday Publishing Summit to discuss the growing importance of ROI in ad campaigns this year.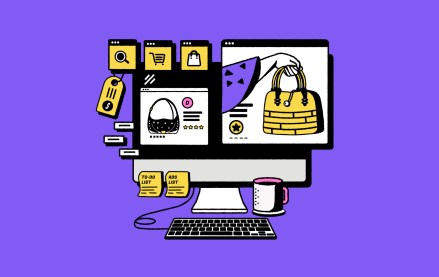 September 22, 2023 • 4 min read
CEO Satya Nadella said AI assistants will be as ubiquitous as PCs and will help users navigate across apps, operating systems and devices.