Media Briefing: Publisher CROs say Q3 ad revenue is pacing up but advertisers are looking past Q4
August 24, 2023 • 9 min read
Ivy Liu
This Media Briefing covers the latest in media trends for Digiday+ members and is distributed over email every Thursday at 10 a.m. ET. More from the series →
This week's Media Briefing checks in with four media revenue chiefs about how the second half of 2023 is pacing from an advertising standpoint.
Q3 is on pace but 2024 is top of mind
Why publishers chose The Washington Post's Arc XP
Former Vice journalists start new tech pub, publishers are losing traffic from Facebook and more
Q3 is on pace but 2024 is top of mind
After a tumultuous start to the year, the second half of 2023 is looking pretty good by comparison — at least based on how Q3 is going.
But there are still a lot of deals to be closed to ensure that publishers' sales teams stick the landing. And that might be a harder task than in previous years considering 2024 campaign opportunities are already top of mind for advertisers, according to four publisher CROs who spoke to Digiday for this story.
Positive pace in Q3
For Blavity Inc, the number of commitments from advertisers in Q3 experienced a "healthy uptick" compared to 2022, according to CEO and founder Morgan DeBaun, who declined to share exact numbers. "We do not expect a decrease in revenue compared to last year in Q3 and Q4," she told Digiday.
Condé Nast is pacing ahead both in terms of ad revenue and RFP volume compared to 2022, according to the company's global CRO Pamela Drucker Mann, though she would not share by how much H2 and full year 2023 is ahead.
Meanwhile, BDG is "projecting to be flat to slightly down in revenue for [the] second half [of 2023]," said CRO and president Jason Wagenheim, who attributed some of that to its core sites maturing after five years of revenue growth, but also to the fact that new advertisers are "not as easy to come by" in an economy like this.
Tentpole events timed for Q3 are also increasing the revenue potential of the quarter.
Condé Nast's second annual Vogue World event is taking place during London Fashion Week in the U.K. in September while that's drawn a lot of international ad dollars, Drucker Mann said a "big chunk" of that came from U.S. advertisers. She declined to share hard revenue figures.
"We're getting a lot more influx [of ad interest] because of this big event," Drucker Mann said, which contributes to the company's positive second half.
BDG is hosting its Camp Romper event in September this year, which has "provided a nice bump to Q3" and is "operating at a better margin," helping events revenue grow to generate between 15-18% of the company's overall revenue in 2023, Wagenheim said.
Another positive of Q3, Drucker Mann said, is the increase of open programmatic market CPMs starting in Q2, which she expects will continue to increase through the end of this year. This follows CPMS hitting a three-year low at the end of 2022 and beginning of 2023.
Hazy Q4
Lots of positivity has come from how Q3 is pacing thus far, but it's still a toss-up when it comes to Q4.
"I am a bit surprised we haven't gotten more holiday RFPs, so it will be interesting to see if they are delayed or if our clients are just reducing their end-of-year spend given the consumer market," said DeBaun.
For Vox Media, the shopping buzz around holiday time has inspired a new display ad product that spotlights a specific product from an advertiser and runs alongside the publishers' commerce content, like articles from The Strategist. These ads are meant to motivate clients into locking in Q4 dollars, CRO Geoff Schiller said.
"I can't tell you about Q4. Planning continues to be in really short cycles, really down to the wire with making deadlines for production, [insertion orders] coming really late — that's continuing to happen. I don't see that going away anytime soon," said Wagenheim.
There is still optimism that Q4/holiday goals will be hit based on the number of RFPs that have come in for that time of year, Wagenheim said, but the general feeling is that people are ready to move on to 2024.
'People are ready for this year to be over'
While Q4 is murky for most of the publishers, 2024 planning is already well underway.
"One agency [holding company] executive who we negotiate our corporate contract with is trying to get our corporate contract done by October this year instead of December for next year," said Wagenheim. What's more, 2024 briefs are already coming across his desk, which usually doesn't happen until after Labor Day, he said. "I'm expecting people to really just get into 2024 planning sooner this year because this year, at a certain point, it's just going to be what it is."
While Blavity is currently discussing end-of-year campaigns with its top clientele that extend from Q3 into Q4, DeBaun said "[we] are responding to 2024 RFPs a few months earlier than usual."
For Vox Media, the approach to 2024 selling is more of a proactive task than reactive, meaning most of the in-bound RFPs are still focused on the second half of 2023, Schiller said. That should change come September, he added, though his sellers have begun pitching large tentpole events and editorial franchises for the coming year to advertisers when possible.
Condé Nast has been talking about 2024 with advertisers since the TV-and-streaming advertising upfront season wrapped this summer, according Drucker Mann, who added that because of its streaming business, that's the typical timeline when it comes to year-ahead planning.
"We feel like we've been in 2024 planning for a bit and I don't feel like it feels materially ahead of schedule or behind schedule [compared to previous years]," she said.
What we've heard
"The reality is these big entertainment companies are hustling to showcase their library of content, and some of them had stuff well into production, but I do think that [the strikes] could have material impact on the industry in general in 2024. I don't think [it will have] much impact this year [on ad revenue]."

— Pamela Drucker Mann, Condé Nast's global CRO on the impact of the writers and actors strikes on ad revenue from the entertainment category in the second half of 2023
Why publishers chose The Washington Post's Arc XP
In light of the news last month that Vox Media was sunsetting its proprietary content management system (CMS), Chorus, it's easy to wonder what could come for another publisher-created CMS, The Washington Post's Arc XP. Digiday spoke to three local news publishers about why they're sticking with Arc XP, as opposed to other options like WordPress or building their own CMS.
Newsroom managers said Arc XP's suite has a number of features that address their needs because it was built by a fellow publisher with a subscription business. Those include flexibility with templates and visuals, cloud-based website hosting, feedback channels and a daily story budget planning tool organized by sections and topics.
While these features are part of Arc XP's basic package, WordPress requires publishers to find and pay for some of these solutions or build it themselves, said a top editor at a large local news organization, who asked to remain anonymous to speak candidly. "It doesn't mean [WordPress] doesn't have those capabilities, but it's less obvious how to implement them," the editor said.
The editor's flagship site is hosted on Arc XP because it requires larger database storage for photos and videos, however, the smaller sibling sites within the company's portfolio are on WordPress because they need less maintenance, the editor said. "If we were to manage that all in-house, it would be a gargantuan commitment," they added.
That helps justify the higher initial overhead of licensing Arc XP, which costs "seven figures" a year, compared to WordPress' enterprise CMS that starts at $25,000 a year, they said.
A second newsroom manager said Arc and WordPress were "pretty even" when comparing writing and publishing tools, but Arc's suite of planning and workflow tools and print production integration options "were what made the difference for us." For example, the WebSked tool helps their team with multi-platform publishing and planning, which they would have had to build on WordPress, they said.
Matt Boggie, chief technology and product officer at The Philadelphia Inquirer, chose Arc XP because hosting its own site on a proprietary CMS would require hiring or outsourcing additional support staff, monitoring servers and planning for large spikes in traffic during big news events. – Sara Guaglione
Numbers to know
$840,000: The amount of money that Fox Corp CEO Lachlan Murdoch paid the Australian publisher Crikey after he dropped a defamation lawsuit against the news site in April, covering the cost of Crikey's legal costs.
$22 million: The winning bid to acquire ad tech firm MediaMath after it filed for bankruptcy in June. The bidder was ad tech company Infillion.
$3 million: The amount of money that the Center for News, Technology & Innovation raised to launch the independent policy research center, which will focus on global internet issues like disinformation.
7: The number of editors-in-chief that G/O Media lost in an eight month period. The most recent resignation coming from Jezebel's now former EIC Laura Bassett.
What we've covered
Ad tech firm Peer39 is letting advertisers block Maui wildfire coverage:
The devastating wildfires in Maui is the latest topic being labeled as unsafe by Peer39 for its advertiser clientele due to concerns over being associated with the news.
Per an email obtained by Digiday that was sent to advertisers from the ad tech firm last Tuesday, the company has begun offering clients the ability to block "Negative Maui Hawaii Wildfires" coverage of the wildfires from their media buys.
Read more about the impact of blocking news content from media buys here.
Publishers, sports betting companies reshuffle deals amid market changes:
The deal market between publishers and sports betting companies is in a correction, according to media and agency executives.
Sportsbooks are now scrutinizing and even terminating some deals with publishers, signaling that some of these partnerships haven't worked all that well.
Learn more about the state of publisher-sportsbook partnerships here.
YouTube is under fire again, this time over child protection:
"Persistent identifiers" mean targeted ads are being served on YouTube channels specifically crafted for younger audiences, where such modeling is prohibited, without parental consent, according to a new study.
Adalytics Research alleges the installation process of the YouTube app creates a persistent identifier named "X-Goog-Visitor-ID" in a manner that makes it difficult for users to manage their consent choices.
Learn more about YouTube's latest ad controversy here.
The definitive Digiday guide to what's in and what's out in social media platforms in 2023:
From new platforms emerging to the death of others, social media platforms have had a busy year.
For a comprehensive look at the rollercoaster ride that has been the social media landscape this year so far, check out what in and what's out.
See what's in and what's out in the realm of social media here.
What we're reading
Former journalists of Vice's Motherboard launch a new tech publication:
Four journalists who formerly worked for Vice's tech brand, Motherboard, are launching their own tech brand called 404 Media, according to The New York Times. The founders hope they can run the tech publication in a financially sustainable way, after their former company filed for bankruptcy earlier this year.
IBM sells off its weather business:
Tech company IBM agreed to sell The Weather Company portfolio to investment firm Francisco Partners for an undisclosed sum, according to The Wall Street Journal. The assets include Weather.com and the Weather Channel.
Publishers report dramatically reduced referral traffic from Facebook:
About half a dozen publishers said that traffic to their sites from the Meta-owned social platform has decreased by 30-40% year over year, according to a report by CNN.
Yahoo buys social investing platform Commonstock:
The social media platform for retail investors was acquired by Yahoo for an undisclosed sum, according to a report by Axios. The move is part of an effort to make Yahoo Finance the go-to source for retail investors.
https://digiday.com/?p=515798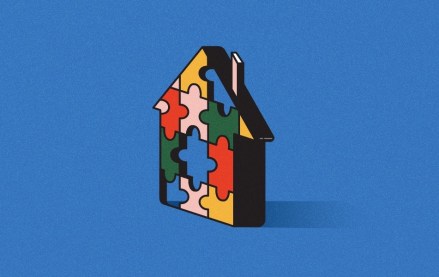 September 22, 2023 • 4 min read
Apartment Therapy's president Riva Syrop took the stage at the Digiday Publishing Summit to discuss the convergence of commerce and sponsorship revenue within its Small/Cool event.
September 22, 2023 • 4 min read
Media execs took stage at the Digiday Publishing Summit to discuss the growing importance of ROI in ad campaigns this year.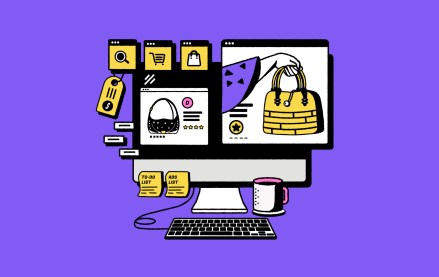 September 22, 2023 • 4 min read
CEO Satya Nadella said AI assistants will be as ubiquitous as PCs and will help users navigate across apps, operating systems and devices.