This research is based on unique data collected from our proprietary audience of publisher, agency, brand and tech insiders. It's available to Digiday+ members. More from the series →
At the Digiday Publishing Summit last month in Vail, Colorado, and the Digiday Publishing Summit Europe in Monaco in February, we sat down with 133 publishing executives to learn about how they are diversifying their revenue. Check out our earlier research on where retailers sell most of their products here. Learn more about our upcoming events here.
Quick takeaways:
There are three revenue streams that the majority of publishers uses, according to two Digiday surveys.
Licensing technology was the least common revenue source.
Over one-third of companies sell consumer data.
Following the collapse of the pivot to video and Facebook's algorithm change that killed off LittleThings, Rare and Cooking Panda, 2018 has been characterized by publishers pursuing multiple revenue streams. Based on Digiday's surveys, three revenue sources — display advertising, video advertising and branded content — are used by the majority of publishers.
In an era where platforms have a massive influence on publishers' traffic and Facebook and Google are gobbling up 60 percent of all digital ad spending, publishers are left with little choice but to search for alternate revenue channels. Given that nearly half of the publishers surveyed by Digiday say digital or video advertising accounts for at least half of their revenue, publishers have work to do. Unfortunately, there's no silver bullet to replace those lost ad dollars.
Subscriptions
Although some publishers like The New York Times have seen success with subscriptions, less than half of publishers in Digiday's surveys have subscription revenue. Building a subscription business is difficult. As one anonymous executive at the summit in Vail said, "You can't just pivot into a subscription. It's a long, slow road to grow into a product and experience that's good enough for readers to pay you anything."
Less than half of publishers have started a subscription service. For those that have, the vast majority hasn't been able to turn them into a significant revenue source. This could be because few people are willing to pay for a news subscription, with nearly 4 out of 5 U.S. news readers and 9 out of 10 in some European countries unlikely to pay for a news subscription.
Focusing on consumers could be the wrong approach. Both Politico and Business Insider have built strong business-to-business subscription products, with Politico Pro subscription revenues making up 50 percent of Politico's revenue.
Branded content
After display advertising, branded content was the most widely used revenue source, with 88 percent of publishers in Digiday's surveys using it. Publishers like Forbes and The Washington Post and CNN International look to branded content as a way to grow their international revenue.
Unfortunately for publishers, there's a lack of consensus among advertisers about whether branded content works, according to a previous Digiday survey, which found only 49 percent of advertisers believe it is an effective advertising method. As a result, publishers are trying to validate their content for potential clients. The BBC, for example, is using eye-tracking and facial-recognition technologies to prove its branded content resonates with consumers. Vice Media, meanwhile, worked with WPP-owned research firm Kantar to provide clients access to a research panel of consumers that allows clients to measure how consumers engage with branded content.
Commerce
Forty-three percent of publishers in the Digiday surveys have commerce revenue, and only 4 percent were able to generate over 50 percent of their revenues from commerce.
Small, niche publishers have found success building commerce revenue. To become less reliant on digital advertising, magazine publisher Dennis started selling cars in 2016, expecting it to drive 25 percent of its overall revenue by the end 2017. In one year, Dennis title Car Throttle was able to grow e-commerce sales from 5 to 40 percent of its overall revenue.
Incorporating commerce with content is a strategy for publishers looking to boost consumer revenues. Event-themed Time Out grew its revenues 45 percent in 2016 by pairing its editorial content with discounts to events, restaurants and hotels.
Tech sales
Only the largest, best-funded and most established publishers can sell or license technologies. Unsurprisingly, tech sales and licensing was the least common revenue source for publishers in Digiday's surveys.
Many publishers lack the resources to build new products, and building market-ready technologies can take years. Purch, for example, started building its $24 million ad platform for publishers four years ago, eventually housing it in its own division.
Big investments also help. In 2013, Amazon CEO Jeff Bezos purchased the Post, which then built Arc, its content management platform that it licenses to other publishers — a potential $100 million business.
https://digiday.com/?p=283886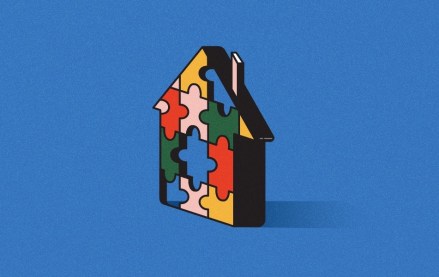 September 22, 2023 • 4 min read
Apartment Therapy's president Riva Syrop took the stage at the Digiday Publishing Summit to discuss the convergence of commerce and sponsorship revenue within its Small/Cool event.
September 22, 2023 • 4 min read
Media execs took stage at the Digiday Publishing Summit to discuss the growing importance of ROI in ad campaigns this year.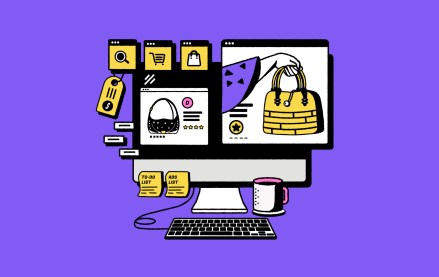 September 22, 2023 • 4 min read
CEO Satya Nadella said AI assistants will be as ubiquitous as PCs and will help users navigate across apps, operating systems and devices.