The pivot to reality for digital media
November 20, 2017 • 6 min read
Forget the pivot to video; the pivot to reality is in full swing in digital media.
The culprits are well-known. Google and Facebook have an iron grip on digital ad revenue. Publishers are trying to save themselves by making wholesale shifts in their business models, but they can't transition fast enough. Last week brought an avalanche of the results: BuzzFeed and Vice reportedly missed revenue goals for the year; Mashable was sold for a fifth of its one-time valuation; and Oath, the Verizon unit containing Yahoo, AOL and HuffPost, laid off more than 500. The list goes on.
There are a number of things going on. At a high level, digital publishing has failed to diversify, having put all its eggs in the advertising basket. Then, the platforms came for advertising. Most digital ad spending today is going to a handful of tech companies, leaving just a few scraps for publishers to fight over. Facebook has hurt in other ways, cutting back the referral traffic it sends publishers, and has only started to help publishers monetize their content there. Publishers that took a distributed approach, thinking the revenue would follow, have found otherwise.
But it's too simplistic to say this is simply a story of the big, bad platforms. What's happening now is more of a correction than an upheaval. Just a year ago, Mashable took a round of venture capital at a $250 million valuation. Selling for a fifth of that price a mere 12 months later says more about the expectations venture-funded digital media eagerly embraced when capital was cheap and plentiful.
"It's a story about runaway valuations for content startups," said Todd Sawicki, CEO of Zemanta, a programmatic native ad platform. "If a startup had been valued based on more traditional methods and multiples, many of these valuations would never have happened."
When it came time to build a sustainable business, many of the publishers that were adroit at spinning rosy growth scenarios on paper were less successful. The now-lampooned pivot to video is a case in point. It's easy to talk about audiences moving to mobile, expertise in "snackable" content and distributed media strategies built around millennials. It's quite another to execute those strategies profitably.
Take video. Too often, publishers create the video but don't design their sites with it in mind, cramming pages with other ads that compete for attention and bandwidth, said Brian Rifkin, co-founder of digital video player company JW Player. Then, there are all the things to get right on the sales and ad operations side, such as matching the right video format to the right device and making sure the ad meets the advertisers' specs for viewability. Success in digital media is about nailing the details, not getting the headlines.
"A lot of it is the grind-it-out execution," Rifkin said. "We've been through a lot of advertising executions, and this one is the most difficult. How many times have you gone to a website and clicked 'play' and bailed out? The business is there. Publishers need to create good content, make sure there's intent to watch, focus on the user experience."
Many digital media companies with sky-high valuations based on a bad set of assumptions also hungrily eyed TV deals, where the real money supposedly is. This looks increasingly like a Hail Mary strategy. In most cases, the production costs for doing TV shows are pretty equal to licensing costs, and unless you have a syndication deal, the profit is fairly low, said Bernard Gershon, president of GershonMedia, a publishing consulting firm. There are also lots of studios already quite good at making TV programming. The only thing digital media companies would bring unique to the table is strong brands, but even there, much of digital media has outsourced its connection to its audience to platforms.
Rich Antoniello, CEO and founder of Complex Media, looks at the current pivots to video as rushed and reactive. The men's lifestyle publisher took its time introducing video, starting in 2012 and getting to 65 percent video over five years and emphasizing long-form shows that are better at building a brand than short clips that blur by in people's newsfeed. "You have to condition your audience and the advertising community," he said. "You can't just say, 'Hey, we're in video now.'"
It's not just startups that are sweating it out. Even publishers with strong brands and diverse revenue streams find themselves struggling in a rough market — and this is when the economy is going great. "This is not my favorite year," grumbled one publisher in the former camp.
If there's one overarching truism, it may be that just about everything about publishing is going to be a slow grind. Publishers won't necessarily give up on video, but 2018 will see a fine-tuning of their approaches and a recognition that they can't live on advertising alone.
"Mobile video will be a great business opportunity one day, but that day has not fully arrived," said Bryan Goldberg, founder of Bustle. "This is a marathon. Digital media companies need to pace themselves."
Goldberg said Bustle limited video to about 10 percent of total head count, up from about 5 percent in 2016, recognizing that mobile video doesn't easily monetize. (Compare that to Mic, where almost everyone touches video in some way.) Bustle also focused on formats it could more immediately monetize, like Instagram Stories, and on taking ad dollars away from legacy magazine publishers. "For a digital media startup to challenge TV in the year 2017 is premature. That is a battle for 2020 and beyond, but magazines are sitting ducks right now," Goldberg said.
The business model pivot has already started. BuzzFeed is pushing hard into commerce content, with a staff of 19 people cranking out posts designed to drive people to purchase. Vox Media gave in to selling ads programmatically. Publishers like The Atlantic and The New York Times that already have established subscription businesses are pushing even harder into those areas.
"While we are still optimistic in our ability to continue to grow advertising revenue next year, we are also seeing success in some of our paid content experiments of late, like The Atlantic's [membership program] Masthead and Quartz's Global Economy book," said Michael Finnegan, president of Atlantic Media. "I think this squares with the increasing willingness of consumers to pay for content today."
"We're already seeing a pivot away from pure advertising-supported businesses that have multiple revenue streams, including subscriptions," Gershon said. "They're going to have to double and triple down on truly high quality video. People are not going to pay to watch people sitting around a table talking about the news. There's going to be a pivot to real business models."
https://digiday.com/?p=264200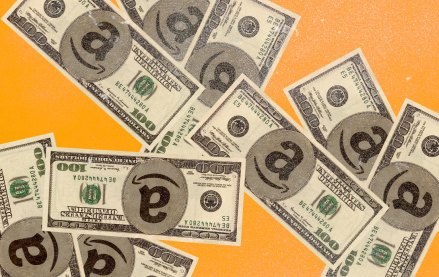 September 27, 2023 • 6 min read
The agency accused the e-commerce giant of conducting a range of anticompetitive behaviors that hurt both shoppers and sellers.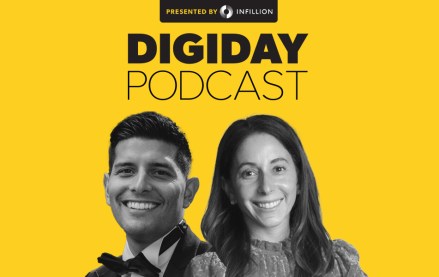 September 26, 2023 • 3 min read
In a live recording during the Digiday Publishing Summit, the news executives called for more nuanced conversations with advertisers around their brand safety concerns.
September 26, 2023 • 4 min read
After investing in one generative AI startup and suing another, the company will let customers create images on its website and an API.