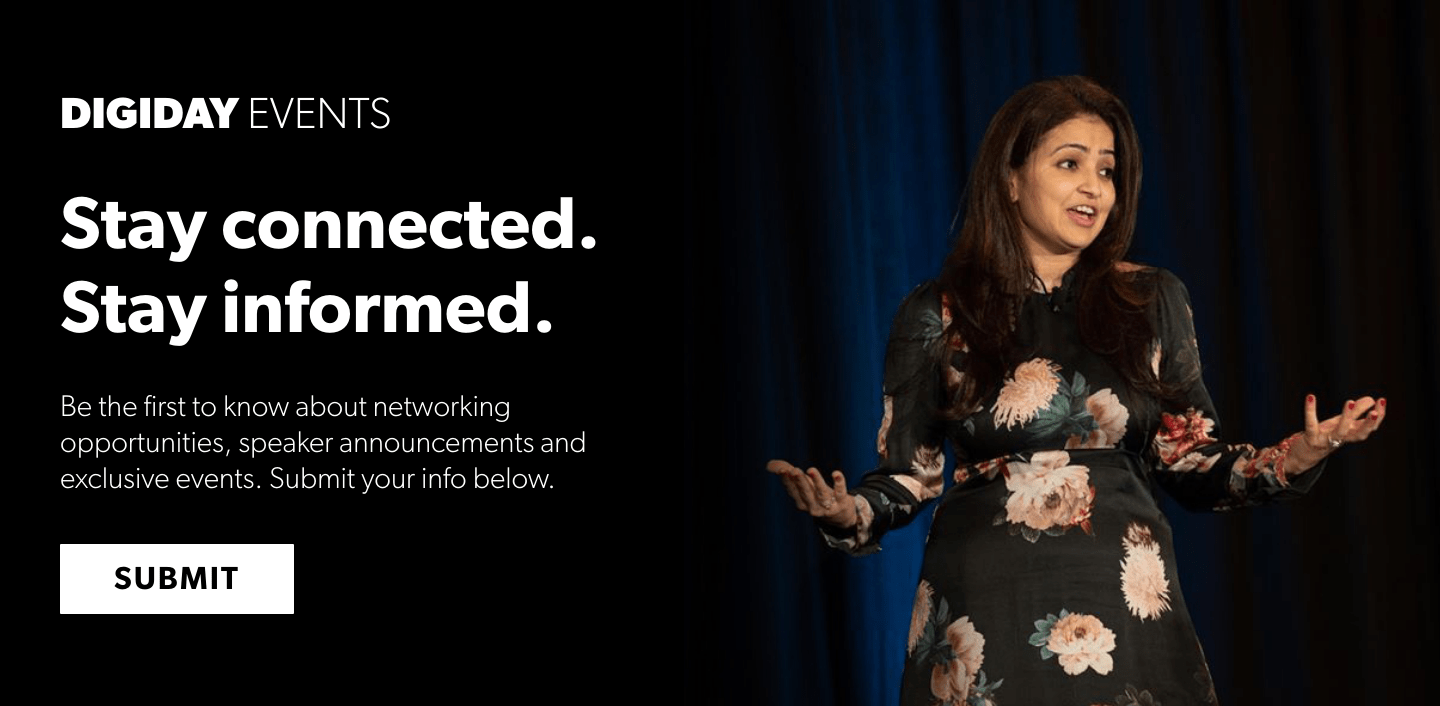 July
July 28, 2022

Digiday's Publisher Golf Outing will bring together publishing executives for a casual round of golf and networking functions.
September
September 19 - 21, 2022

Join us at the Digiday Publishing Summit to hear how media companies are building and adapting their business models as we continue to navigate this Covid era.
October
October 12-14, 2022

Join us at Digiday's Media Buying Summit: The Programmatic Buyer as we discuss the trials and successes of navigating very important industry challenges.

October 12-14, 2022

Join us at the Modern Retail DTC Summit, where we'll dive deep into what it means to be a DTC brand, speaking with leaders in the space about how their business models have shifted and what they're focusing on.