The Washington Post is focused on selling branded content internationally
December 12, 2017 • 4 min read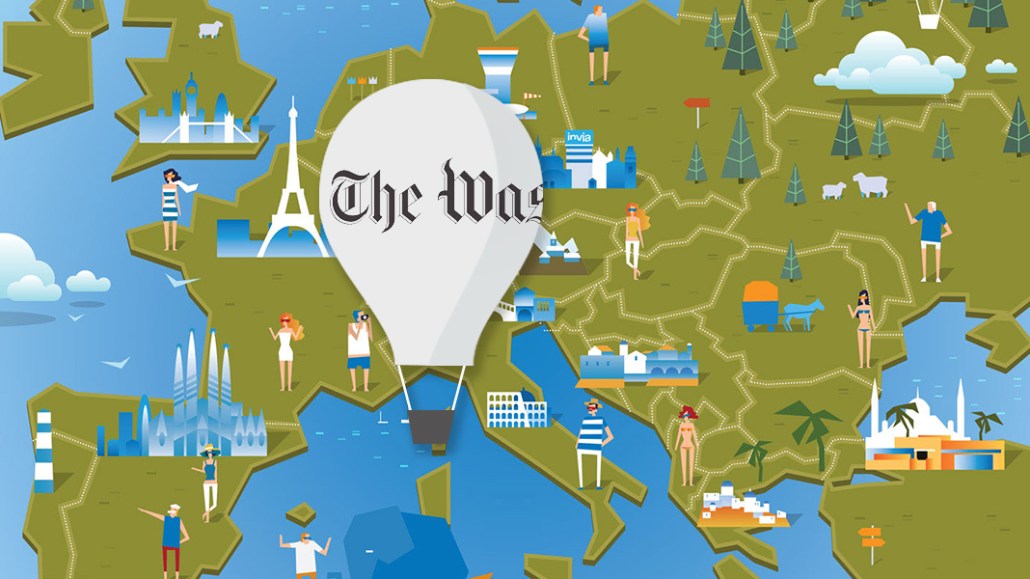 The Washington Post has taken more of a slow and steady approach to international expansion compared to some pure-play digital publishers, whose global growth ambitions seem to be tempered. For the next year, the publisher will focus on growing its branded-content capabilities internationally after hiring its first head of marketing for Europe and Asia, Aaron Robinson.
The Post has an international sales team of roughly six people in Europe and Asia mostly focused on selling programmatic and direct deal ads, while branded-content campaigns have been created in the U.S. for international clients. By the end of next year, the Post will have a branded-content studio in London and hopes to have roughly a dozen employees across Europe, according to the publisher. The Post's global digital advertising revenue has grown 35 percent from last year, according to Paul Tsigrikes, vp of marketing at the Post. In the next year, he expects a 50 percent growth in revenue from digital advertising in the Europe, Middle East and Africa region.
"The EMEA territory is an engine of growth for us," he said. "We're investing for a reason. We're ready to focus and grow. We have the audience; the name recognition will come. Other folks you'll see scale back, but we'll be scaling up."
Health care brand Sanofi's rebranding campaign is the Post's largest European campaign in terms of cost to run in Europe to date. The campaign, which consists of mainly text articles and images about how healthcare is evolving, launched two weeks ago and is also running in the U.S., according to Tsigrikes.
Along with other metrics for branded-content campaigns like scroll depth, pageviews and time spent, the Post scores each branded-content campaign on a scale from 1 to 10 on how well it compares to all the publisher's other branded-content campaigns and its editorial coverage on the same topic. The publisher has also increased the number of campaigns on which it runs pre- and post-campaign analysis, with its four-person in-house research team based in the States running 20 post-campaign research analysis studies in the last 12 months, up from roughly four the year before, said Tsigrikes.
Branded content is competitive, with the Post competing for budgets against local players that have more resources. The Post said it can differentiate partly through its technology, with its native ad distribution platform Own and a number of native ad formats. Another differentiator is its connection to Washington, D.C., which appeals to certain brands. Richard Stokes, head of content at Wavemaker Global, said the publisher can differentiate by demonstrating how it can create branded content for its 1 million digital subscribers. "With the huge amount of data and understanding on subscribers they could do groundbreaking branded content work with less frequency," he said. "They would be better placed to understand attribution too."
Across the industry, publishers are working on bigger-ticket deals with fewer clients. The Post has seen the average cost of branded-content deals increase by 50 percent in the last year. "We'll chip away at the established players to get the three-monthlong campaigns the way we did in the U.S.," said Tsigrikes. "We weren't established with branded content there three years ago."
The Post previously told Digiday that it generates over $100 million from digital advertising globally and claims it has 90 million monthly unique users in the U.S. and 30 million in Europe, which it doesn't break out by region. In October, the Post had 3.6 million monthly uniques in the U.K., according to comScore. For comparison, comScore indicates The New York Times had 6 million monthly uniques and The Atlantic had 2.8 million monthly uniques in October.
The Post has invested in international expansion editorially, according to Tsigrikes. At the end of January, the publisher launched a dedicated daily newsletter for global audiences, WorldViews, which Tsigrikes said has grown to 250,000 subscribers. The Post will also launch its first London editorial conference, PostLive, in February. Of course, being privately owned by Amazon founder Jeff Bezos means the Post can invest strategically over a longer term without expecting a return on investment within the quarter.
"We're learning from our content amplification and applying it to Europe," said Tsigrikes. "Being 12 months behind competitors is not a problem. We're learning from their mistakes: Don't hire 15 people in London if you don't have clients there."
https://digiday.com/?p=267296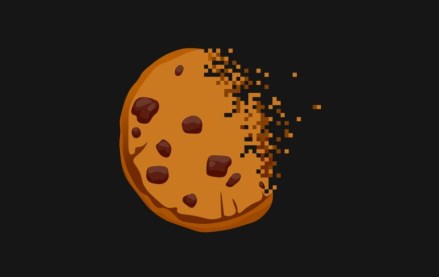 September 21, 2023 • 9 min read
Publishers who attended the Digiday Publishing Summit opened up about their top challenges, concerns and curiosities during closed-door, anonymous town hall meetings.
September 21, 2023 • 3 min read
WBD is seeing ad revenue growth from its YouTube channels and engagement on Threads surpass performance on X.
September 21, 2023 • 4 min read
Powering all of Amazon's hardware is an updated large language model, that could help connected devices actually be smarter.