'No silver bullet': Publishing's 'incremental' revenue often doesn't replace lost ad dollars
March 1, 2018 • 4 min read
•
•
Many publishers are faced with a math problem. All the new "incremental" revenue lines — commerce, licensing, micropayments, events — don't add up to more than their declining ad businesses as Google and Facebook suck up ad budgets.
"No single stream of alternative revenue will make up for the declines that we're seeing in advertising," said Jim Norton, the former chief business officer at Condé Nast. "There's no silver bullet. You can't say, 'If we're down 10 percent on advertising, we can make it up through subscriptions.'"
That reality likely means more consolidation for legacy publishers. But in an era where publishers need to keep looking for ways to build and monetize direct relationships with their audiences, these new streams will remain vital.
"We're essentially a storytelling company that uses data and distribution to acquire an audience," said Pete Spande, the chief revenue officer of Insider Inc. "We're looking for new businesses that can monetize our core strengths."
Publishers have talked about diversifying their revenue for years. And some of them, particularly those that have focused on it for a while, have managed to achieve real successes. Meredith-licensed products, for example, accounted for $22 billion in retail sales in 2016, second only to Disney.
The New York Times, after years of effort, turned consumer revenue into its largest revenue source in 2017. Though that was mostly due to sales of digital news subscriptions, the Times has had so much success with Crossword and Cooking subscriptions that it breaks them out in quarterly earnings reports; Cooking and Crossword combined to generate over $14 million in revenue this past year, a 53 percent increase year over year.
The average publisher now lists six different revenue streams, including branded content, subscriptions, events, membership and affiliate commerce as at least "important" to their business, according to a survey the Reuters Institute for the Study of Journalism conducted.
Publishers have broadened their focus out of necessity. Even though the digital advertising market is growing healthily — U.S. revenues rose 22.6 percent in the first half of 2017 to $40.1 billion, according to the Interactive Advertising Bureau — an overwhelming majority of that growth is going to Google and Facebook. The duopoly's share of global advertising has more than doubled over the past four years, growing from just over 10 percent ($45.6 billion) in 2013 to more than 22 percent ($113.6 billion) in 2017, according to Bloomberg analysis.
Those unfavorable market dynamics have made publishers a lot more open-minded. "There was a time when the publishers said, 'Unless it's 20 percent of my revenue, I don't have time to talk to you,'" said Oliver Roup, the CEO of affiliate commerce tool VigLink, who noted he's seen an uptick in interest among publishers in the last two years. "That attitude has largely gone away."
It's not that publishers will glom onto anything to make a quick buck. "We're not interested in businesses that don't have a trajectory to become eight- or nine-figure [revenue sources] very soon," Spande said.
But finding the discipline, resources and patience to focus on something unfamiliar is difficult. "It's really hard, if you're a TV broadcasting company, for example, to focus on this really promising million-dollar business [that] requires more care and feeding than the billion-dollar businesses," Spande said. "You have to get to the place where you're able to spin many plates at the same time."
Often, publishers still end up with advertising as the main thrust of their business, no matter the additional lines. Roup, for example, noted that he is fielding more and more requests from publisher clients asking to combine data about their affiliate commerce conversions into VigLink's digital marketing platform to create audience segments for advertising.
These new businesses have marketing costs, too. Hearst Magazines Digital Media President Troy Young said he wants branded content, commerce and licensing to represent two-thirds of his business. He said it is sometimes difficult at the beginning to remind colleagues that every ad slot used to promote one of those new sorts of businesses comes at the expense of money it could earn from selling that inventory to someone else — often at a higher margin.
"A lot of people see those assets as being freely available," Young said. "It creates hard conversations internally."
Transforming from an industry mainly focused on selling ads to a business that sells lots of different things will take time. But it's a shift publishers need to make.
"It's a fool's errand to think you'll be able to turn the tide on advertising trends," Norton said. "Everybody has to be committed to alternative streams of revenue, even at the expense of short-term revenue loss. That's the beam every publisher and media owner needs to balance on."
https://digiday.com/?p=277693
October 2, 2023 • 1 min read
•
•
The publishers who attended DPS were focused on the potential upsides of applying the technology to their operations while guarding against the downsides.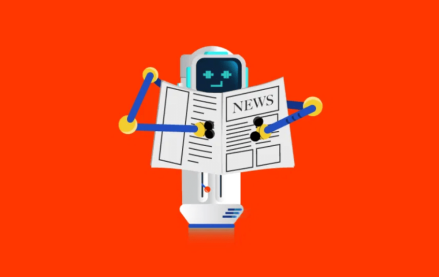 October 2, 2023 • 4 min read
•
•
Now that ChatGPT users can surf the internet for information, some publishers are reconsidering the weight of the issue.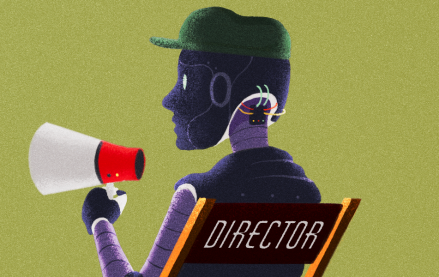 October 2, 2023 • 5 min read
•
•
As Meta makes celebrity-like chatbots, ChatGPT learned to "hear," "see" and "speak" while Spotify is piloting AI-translated podcasts.