To get to 10 million subscribers, The New York Times is focusing on churn
October 26, 2017 • 4 min read
With more than 3 million print and digital subscribers, The New York Times now gets more revenue from digital subscribers than print advertising revenue. But that's far from enough for the Times, which has set its sights on getting to 10 million subscribers.
To get there, the Times is trying to think more like a consumer business. A big part of that is shifting from focusing on signing up new subscribers to retaining current ones.
This falls to Clay Fisher, svp of consumer revenue, who oversees a team of 100 people. Since he arrived at the Times two years ago, Fisher has tripled the number of people working on retention to 25, hiring consumer marketing experts from industries outside of newspapers, such as banking and retail. He said turnover and retention have improved, but wouldn't say by how much.
"We definitely have some large ambitions and are very optimistic in our abilities to get there," Fisher said. "It'll be getting people engaging more deeply."
The Times is well positioned to focus on retention since it already has a large subscriber base. Publishers want to emphasize retention because replacing readers who cancel is expensive. Publishers' churn rates are commonly 10 percent but can be as high as the double digits, according to Piano, which helps publishers with paywalls.
"If you're churning 30 percent a year, you have to acquire 30 percent just to maintain the same level," said Dorian Benkoil, founder of publishing consulting firm Teeming Media. "If you can cut that in half, filling from the top becomes more growth." In the short term, retention can cost more than acquisition, but if you improve retention by improving the product, you can decrease the cost of acquisition in the long run, he added.
Publishers can use a number of tactics to increase retention, said Patrick Appel, editor-in-chief of Traffic, a magazine that's owned by Piano. Bundling together products like Amazon Prime is effective. Longer subscription durations can make sense, too. Annual subscriptions average higher churn rates than monthly subscriptions, according to Piano data. But the average annual subscription is worth about twice as much as a similarly priced monthly subscription over a two-year period because monthly subscribers have so many opportunities to churn, he said.
Under the Times' retention-centric model, the work starts the day someone becomes a new subscriber. The Times has a team of about 10 people focused on those first 90 days. They'll send emails to new subscribers about all the Times' coverage and news products. The site will have features that only new subscribers see, such as a ribbon along the top that suggests certain sections, authors and articles.
The Times is also doing subscriber-only events or early access to Times events. Examples have included a talk with Canadian Prime Minister Justin Trudeau and pop-up discussion events at venues such as the Newseum and the International Spy Museum.
"We want more and more people to feel like they've entered a whole new world once they've become a subscriber," Fisher said.
Another part of retention is identifying when someone is at risk for dropping their subscription. To do that, the Times has hired retention experts and put retention modeling in place that detects when a subscriber starts visiting the site less often or reading less. That triggers playbooks to re-engage people, such as spending to show more Times articles in people's Facebook feeds and promoting service journalism or interactive stories, which have been found to play a big role in getting people to subscribe and retain. (The Times uses Facebook to find people, but wants to get them back to its own site; it's pulled away from Facebook Instant Articles, which is one of the ways Facebook tries to keep users on its own platform.)
"The more people read those, the more likely they are to subscribe," Fisher said of interactive stories. "It really helps people understand the value of the Times. It does the persuasion for us."
The Times' efforts to be more consumer-centric extend to its customer service representatives. The Times is bringing more of this work in-house, hiring experts to handle sensitive situations like a missed newspaper delivery. The Times has set up what it calls a "learning lab" where six customer service pros who sit in a dedicated space in marketing experiment with ways to improve customer service and roll them out across the subscriber base.
"Things that involve nuance, we want our own people to handle," Fisher said. "In the past, you might get a templated email. Now, we actually have an expert team that's digesting and handling the situation and more proactively reaching out to problem-solve. We can't control the delivery itself, but we can do a better job of informing them of the situation."
https://digiday.com/?p=260210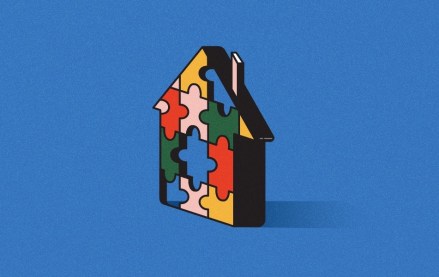 September 22, 2023 • 4 min read
Apartment Therapy's president Riva Syrop took the stage at the Digiday Publishing Summit to discuss the convergence of commerce and sponsorship revenue within its Small/Cool event.
September 22, 2023 • 4 min read
Media execs took stage at the Digiday Publishing Summit to discuss the growing importance of ROI in ad campaigns this year.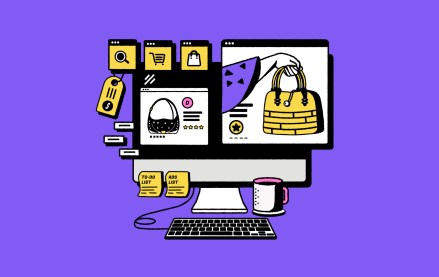 September 22, 2023 • 4 min read
CEO Satya Nadella said AI assistants will be as ubiquitous as PCs and will help users navigate across apps, operating systems and devices.