Marketing Briefing: Marketers face conundrum to 'do more with less' and prove every dollar works 'two or three times harder'
June 20, 2023 • 6 min read
Ivy Liu
This Marketing Briefing covers the latest in marketing for Digiday+ members and is distributed over email every Tuesday at 10 a.m. ET. More from the series →
There's a common refrain among marketers and agency executives this year: "Do more with less."
Budgets continue to be squeezed as more marketers take a conservative approach to spending this year. Of course, marketers recognize that they can't shut off the spending spigot altogether, as some did in 2008, without damage to their brands. But they're asking agency execs about "maintenance level" spending. At the same time, marketers and agency execs say there's also an increased focus on earned media opportunities as marketers are vying for ways to capture audience attention while they keep budgets tight.
"There is more than ever now a focus on, 'How are we getting the absolute most bang for our buck?'" said Neil Sawhney, director of media at Pereira O'Dell. "People are still a little bit reserved as far as budgets this year. There are opportunities to still have a marketing impact but [the focus has been on] doing more with less. It feels like that's obviously always an ask but this year it's become more concrete."
While marketers are always pressured to prove the need for ad spending — marketing's reputation as a cost-center continues to be difficult to shake off — the need to do so this year is even more prominent.
"People want to make sure that every dollar they're spending is working two or three times harder than it used to work," said Stacey Stewart, chief marketplace officer at UM, adding that marketers have been asking more about owned and earned media opportunities this year. "There's a lot of pressure on ROI and proving that things are moving the needle for their business."
Marketers and agency execs say that the push for measurement that proves what's working and what's not is more intense this year. While that's an issue even in less conservative spending years, there's currently more of a magnifying glass on measurement and finding those leading indicators. Marketers and agency execs may find themselves in a Catch-22 situation: Proving the value of doing more with less is not only a challenge in and of itself, but if they do prove that doing more with less works, they may be stuck doing so for the foreseeable future.
And the push to do more with less is not just a budget problem. The fraught TV landscape has all but guaranteed a rocky start to the fall season. The backlash to so-called "woke" marketing efforts has marketers pulling back on inclusive marketing efforts for fear of boycotts or cancellations of some kind — a worry that's not only put a strain on big brands' efforts but on startups too. Additionally, the current cultural landscape has ripple effects for businesses marketing efforts.
"Doing more with less — not just resource-wise — but culturally, what you can lean into, there's less," said Pilaar Terry, managing partner and COO of POV Agency, adding that the current cultural moment is fraught and makes it harder for marketers to lean into cultural moments they would normally use. "There's just less across the board. The chance that you step in something politically, even by accident, and mess up there … everybody is frozen in place waiting for a direction to move into."
3 Questions with Rodney Williams, co-founder of SoLo Funds, a Black-owned fintech company
In comparison with last year and 2021, it seems like there are fewer brand campaigns and marketing initiatives for Juneteenth this year. Would you mind sharing your thoughts on this?
There wasn't much thought prior to 2020. And due to George Floyd, there was a rally behind it. But unfortunately, I don't think that brands truly care to the level that I would ideally hope they would like to. That goes to just the bigger problem of how it makes sense [for brands to do something] when everyone is rallying behind it, but it doesn't [always make sense] because it's not an always-on strategy. If it's not really a core part of that brand, if inclusivity isn't a core mission of that brand … that's the ultimate question that brands have to answer. And it's okay for it to not be a core part, but that also means you can't use it when it makes sense.
In light of this holiday season and beyond, why do you think Black-owned businesses and Black stories are not getting adequate support?
I think that's where I'm torn at the end of the day — just because we haven't necessarily seen the support that we wanted, that doesn't mean that it's not needed. Juneteenth is this holiday that Americans need to celebrate just as we celebrate others and we need brands to support it. We need cities to support it. We need the story told just as other holidays are supported and protected and are part of the things that we communicate broadly. So it's a requirement. Despite the fact that it's not here, at least in the way that we want it this year, that doesn't mean that it's not required.
It's been more difficult for marketers this year when it comes to inclusivity efforts. Do you think that played a part in this?
I think that may be the underlying issue that individuals aren't talking about is that technically there is a group of Americans that don't necessarily want to see this celebrated and that group of Americans are customers of big brands. Is there a conflict of interest for a brand to celebrate any culturally-related thing? I don't know. I don't know the answer to that. But I'm a big proponent of accountability and acknowledgment. And that's fine to acknowledge that maybe there's a challenge and maybe they don't want to exclude a party by including a party. And that's probably more realistic than anyone is talking about. — Julian Cannon
By the numbers
In an era when corporate social responsibility plays an increasingly important role, especially for brands wanting Gen Z's attention, some brands are trying to stand out by offering scholarship money to Gen Z students. The ScholarshipOwl, an organization dedicated to connecting prospective students with scholarship opportunities, conducted a survey of 8,600 students on branded scholarships to help brands understand the potential impact of offering scholarships. See key findings from the report below:
99% of respondents said they would be interested in interacting with brands that offer scholarships.
62% of students surveyed said they would want to find out more about the brand's products and/or services.
51% said they would want to learn about discounts and loyalty programs offered by the brand. — Julian Cannon
Quote of the week
"They say it takes a village to grow anything, right? Well, it also takes a village to tear something down. So the founders were just as guilty, if not way more guilty as everyone else — because they sat back and just let everybody else do their work for them."
— said one anonymous former FaZe staffer when asked about the esports' organizations difficulties as marketers pull away.
What we've covered
https://digiday.com/?p=507797
September 28, 2023 • 4 min read
Some content creators are using generative AI tools to spark new levels of creativity and innovation and are sharing their experiences online in how they're using these tools to streamline their workflows and boost productivity.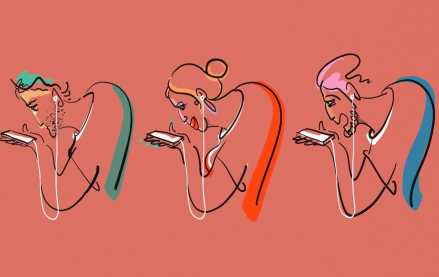 September 28, 2023 • 6 min read
In this edition of the weekly Digiday+ Research Briefing, we share focal points from Digiday's recently released reports on marketers' evolving social media tactics, including how they're using Facebook less and diving into YouTube Shorts more.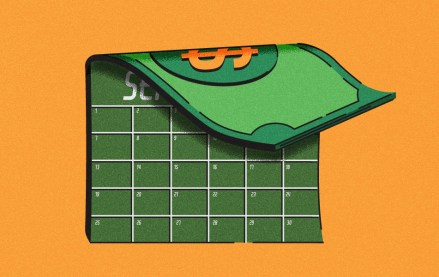 September 28, 2023 • 4 min read
In 2023, some brands' executive boardrooms are still insulated from the chill of crypto winter, for better or worse. But the rising pressure of crypto skepticism has made it more urgent than ever for companies to figure out how to use blockchain technology to support their core offerings and customer base rather than simply dropping branded NFTs and hoping for the best.