Marketing Briefing: WGA and potential Sag-Aftra strike has marketers focused on reality TV, sports and live events
June 13, 2023 • 5 min read
Ivy Liu
This Marketing Briefing covers the latest in marketing for Digiday+ members and is distributed over email every Tuesday at 10 a.m. ET. More from the series →
All eyes continue to be on Hollywood.
This week, the Writer's Guild of America (WGA) enters its seventh strike week and there's a possibility that actors may join them. Last week, Sag-Aftra authorized a strike should negotiations break down and the current contract with the Alliance of Motion Picture and Television Producers (AMPTP) expires on June 30. 
Marketers and agency execs say they continue to watch the on-going strike closely as advertisers continue to ask what networks plan to do and what their contingency plans should be. Hope for a quickly resolved strike seems to have dwindled, according to agency execs, who say they are telling clients to prioritize sports, live events and reality TV ad buys. While it's clear that the strike will already have an impact on the fall season, there's an expectation that the strike will not only alter the fourth quarter but potentially the first quarter of 2024.
"Regardless of what happens right now, things are going to be delayed," said Stacey Stewart, chief marketplace officer, UM. "It's gone on long enough that there will be delays no matter what so we [plan to] focus on sports and reality for the early part of the season to hedge our bets."
Marketers and agency execs say that there was already a shift happening in the marketplace to focus on sports and live events as viewership has been more consistent in those areas. That said, the lack of available original programming for the fall season will likely "expedite that trend even more," explained Neil Sawhney, director of media at Pereira O'Dell, who is also advising clients to focus on sports, live events and reality TV now.
Aside from the focus on unscripted content and sports, marketers and agency execs say there's still a lot of uncertainty and questions about what will happen. While some are asking for comparisons to the 2007-2008 strike, agency execs noted that the business has changed so much that it's hard to make those comparisons.
Marketers are asking agency execs what they're hearing from networks and what the contingency plans will be. While agency execs are prioritizing sports, live events and reality TV, uncertainty about how long the strike will go on, if Sag-Aftra will join or when it will end remain.
With that being the case, agency execs say that once again the push for flexibility in ad deals that are inked is once again in focus. "The biggest concern [for clients] is flexibility," said Stewart. "Marketers just don't want a lot of dollars tied up in longer-term deals that they can't flex as needed. During Upfronts, there was a lot of focus on flexibility."
Aside from flexibility and a focus on sports, live events and reality TV programming, marketers and agency execs believe there could be ripple effects on streaming, digital and social should ad dollars move there.
Carrie Tropeano, head of media at Mekanism, said that her team is trying to figure out where ad dollars will flow aside from sports, live events and reality should Sag-Aftra go on strike. "We're trying to figure out the implications so we're not caught off guard," said Tropeano.
"If people are going to supplement and reallocate to streaming platforms that could increase those costs. CTV is already fairly expensive and costs may go up even more for CTV. Additionally for social and digital, there could be an impact on CPMs."
3 Questions with Second Life CMO Steven Feuling
Are economic headwinds and budget pressures impacting deals between Second Life/the metaverse and brands/advertisers?
The weakening ad economy does not seem to be affecting us. I think there are a couple of reasons for this. First, I think many brands are seeing the value of community – even if the scale is more limited. This ability to build and engage your brand in our community on an ongoing basis vs. a one-and-done ad campaign seems to be gaining traction. Also, we're a really good deal for brands, especially when you look at some of the fad metaverse sites that have popped up out there.
How so?
We're 20 years old but are priced at a fraction of what brands have spent on creating the one-off, promotional metaverse experiences especially in "Web3" spaces. Unlike Second Life, these sites have no communities so these brands have basically built a really expensive digital billboard that nobody will see or engage with.
What's the current state of virtual worlds like Second Life as it pertains to marketing and advertising?
I admit I get a bit tweaked by all the recent metaverse death notices. I think the first generation – which we have just moved on from – was too focused on agencies and CMOs just checking the box to say that they were doing something here vs. really digging deeper and understanding the opportunity as the distinction between our real worlds and digital worlds shrinks. I think this is the reason that brands are coming to us now – seeing a unique and powerful opportunity but executed in a different way. And I don't think this applies only to Second Life, but obviously the opportunity brands see in becoming part of a community is becoming more compelling. — Kimeko McCoy
By the numbers
Every generation, from Baby Boomers to Gen Z, has its own unique way of creating and storing passwords as the technology advances at an accelerated pace. Geonode recently published a study in an attempt to determine how people develop, keep, reuse and change their passwords based on their level of vulnerability to cyberattacks and the level of security they need. See key findings from the report below:
26% of Baby Boomers never reuse passwords while 31 % do so frequently.
For Gen X, password reuse is perfectly balanced, with 26% of "Very" frequent reusers and 11% of "Extremely" frequent reusers.
Younger generations tend to reuse passwords more frequently, with 37% of Millennials calling it "Very" frequently, and 24% of Gen Z calling it "Extremely" frequently. — Julian Cannon
Quote of the week
"This is a tricky thing for search marketers to get their head around because we're specialists who are used to having a lot more control and accountability over the work we do on behalf of clients. Whilst Google is working on improving the product reporting and targeting capabilities, as it stands, a lot of our clients are using it [Performance Max] as a complimentary tactic to their broader performance plans."
— Miglena Dimitrova, head of performance at independent media agency the7stars, when asked about AI-media buying efforts like Google Performance Max.
What we've covered
https://digiday.com/?p=507044
September 28, 2023 • 4 min read
Some content creators are using generative AI tools to spark new levels of creativity and innovation and are sharing their experiences online in how they're using these tools to streamline their workflows and boost productivity.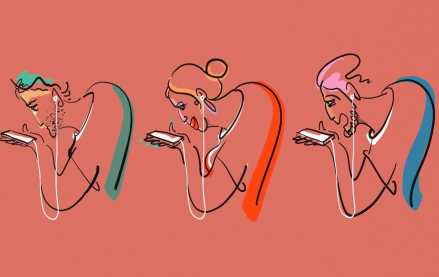 September 28, 2023 • 6 min read
In this edition of the weekly Digiday+ Research Briefing, we share focal points from Digiday's recently released reports on marketers' evolving social media tactics, including how they're using Facebook less and diving into YouTube Shorts more.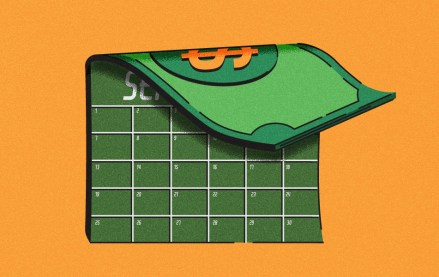 September 28, 2023 • 4 min read
In 2023, some brands' executive boardrooms are still insulated from the chill of crypto winter, for better or worse. But the rising pressure of crypto skepticism has made it more urgent than ever for companies to figure out how to use blockchain technology to support their core offerings and customer base rather than simply dropping branded NFTs and hoping for the best.