Digiday covers that latest from marketing and media at the annual Cannes Lions International Festival of Creativity. More from the series →
Cannes: a whirlwind of networking, deal-making and the occasional hangover. It's a world where creativity collides with cutthroat competition, and a single guide to navigating this adrenaline-fueled event just won't cut it.
So, get ready for a second dose of insider knowledge, as we delve into the hard-earned wisdom and unconventional tactics of ad industry veterans. These savvy execs have honed secret strategies and ingenious maneuvers to not just survive but thrive in the wild ride that is Cannes. What follows are the unspoken truths that keep these industry mavericks at the top of their game in the sun-drenched playground of possibilities.
Justine Frostad, vp of marketing at Cognitiv
Historically, Cannes has been associated with heavy drinking and non-stop partying, leading to people 'bracing themselves,' much like seniors anticipate spring break. While the rosé still flows around the clock for those who enjoy it, there are also many ways to connect with people and experience the incredible energy of Cannes that don't revolve around alcohol.
Choosing not to drink does not have to mean missing out. The key is finding the places, and people, who are more focused on you than what's in your glass. Cognitiv is making a conscious effort to offer a wide variety of experiences that don't center around drinking, including our Deep Divers swimming excursions, daily smoothies on the quayside, guided meditation in collaboration with The Moment Co., along with delicious mocktails at our Tropical Soiree and Drag Bingo events so people who are not drinking are not left with only juice or soda as an option.
This is something we do at every event year-round since alcohol alternatives are often an afterthought and can really have a positive impact when it comes to ensuring that everyone feels included and able to fully engage in the experience.
Kumar Doshi, senior vp of marketing at ads platform Cint
Do's: Exhale and live in the moment: Sure, before you get to Cannes, you're obsessing about your itinerary. Do I have enough meetings? Yet, when you're there, you'll understand – pretty much on your first day, that this is more about welcoming the serendipitous nature of Cannes. Do live outside of your scheduled meetings. I met a lifelong partner at a kebab shop well after the scheduled dinner.
Don't: Don't complain about the price of bottled water. That's the cost. It doesn't make sense but we all know it.
Phil Schraeder, CEO at GumGum
Woven sandals & "chunky" styles made with various textiles as well – checkout Casablanca, Missoni, Bode for some awesome options.
Nadia Gonzalez, CMO at Scibids
Firstly, and possibly most importantly in this industry, if you are getting the Sunday night flight from JFK to Nice, you will almost always end up sitting next to someone from the industry, so make sure you behave.
Silke Zetzsche, director of sales for demand at Onetag
Take time for yourself in the morning. Head for a swim or join the morning runs to have a clear and fresh mind to start your meetings and get a chance to network, whilst enjoying some beautiful views of Cannes.
Tim Geenen, CEO of Rayn
If you're booking back to back meetings then expect a 30% no show. Some flexibility is required as you'll find yourself getting caught up in conversations or running from one side of the event to the other. Whatsapp is the preferred way to schedule meetings in Europe. Don't ever attend Cannes with the intention of exercising. Registering for Yoga in the early morning will only make you feel bad if you skip it. Finally, when it comes to fashion you'll be sure to see a lot of boat shoes. They are the definite choice for American's when attending a European summer event.
Daniella Harkins, svp of product at LiveRamp
Invest in lots of Perrier.
Lauren Wetzel, chief operating officer at InfoSum
As a regular visitor to Cannes, there's one thing I've learned to prioritize: layers. Some suites are freezing cold with refreshing AC pumping through, and most commutes to and from meetings and events will test your strength in heat management. Also: ditch the laptop – more room in a bag or to carry a sweater or jacket for when you are indoors with AC, and most meetings are about being present and face to face vs engaging slide by slide.
Georges Tertois, general manager at Eidgensi
Definitely sunscreen, it gets very hot, and the UV is high in June. Clothes wise, don't take yourself too seriously – usual smart holiday attire is fine.
Remember, just because you're in the south of France, you don't have to pretend you're from the Cote d'azur.
Zuzanna Gierlinska, chief growth officer GroupM Nexus
Rock your linens. Cannes weather is glorious, but hot. You'll be going from meeting to meeting outdoors, so scrap formal workwear — the senior folks you meet won't be wearing it either. And if like me you're a lady who loves a heel, wedges are your friend. You can look classy in a wedge and they're kinder to your feet after a very long day full of rosé and a late night in the Gutter Bar."
Andy Powell, vp and md of EMEA at InMobi
From breakfast meetings through to happy hours and late night parties, in Cannes preparation is key. Your shoes will define your happiness. Choose wisely. And it's linen all the way. Cannes in June gets hot.
Michael Nevins, former CMO of France-based ad tech company Equativ
Be grateful that you are in Cannes, your company is likely paying for your trip , and you're employed. Many in our industry are out of work, and many companies are struggling now. Keep all that in mind when you're sharing with social posts.
Mathieu Roche, CEO of ad tech company ID5,
A multi-year veteran of Cannes Lions makes note of how air conditioning is not as ubiquitous in the French Riviera compared to the U.S. This is a factor to remember when planning the week's agenda, explains the French native, reminding conference attendees of the scorching temperatures they'll be expected to do business in, he says. "Knowing where you're going and preparing for that and making sure you have cool-down periods that have air conditioning is important, we've been marketing that [ID5's apartment has such facilities]."
https://digiday.com/?p=507530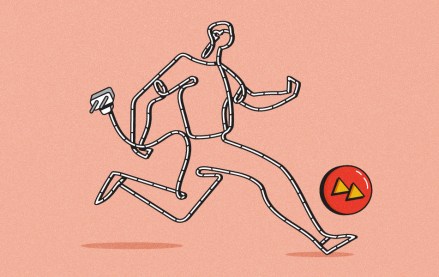 September 22, 2023 • 4 min read
Women's sports are having a moment. Brands, media companies and agencies are looking to get in on the action.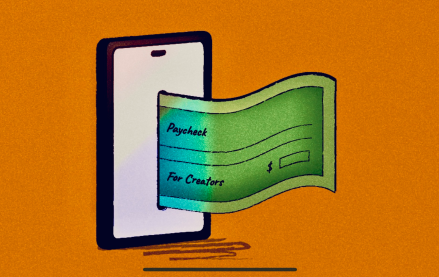 September 22, 2023 • 6 min read
The Hollywood strikes were supposed to be a game changer for many of them, but the situation hasn't quite lived up to the hype.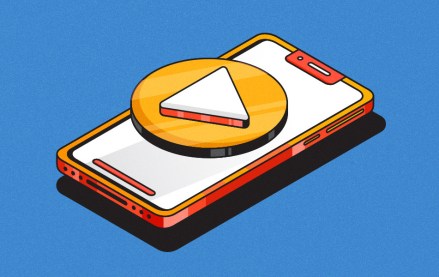 September 22, 2023 • 5 min read
Given the rise of short-form video, agencies that focus on the format, rather than specific platform expertise, will reap the rewards.