Marketing Briefing: Marketers closely watching backlash to 'woke' advertising from Bud Light, Miller Lite and Adidas
May 23, 2023 • 7 min read
•
•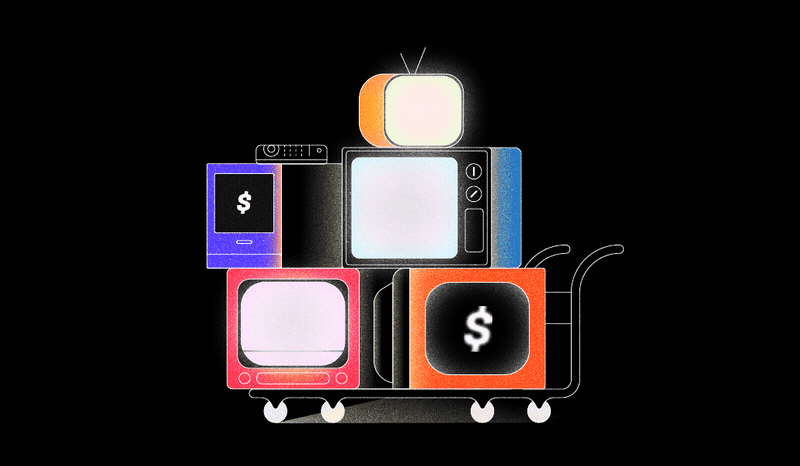 Ivy Liu
This Marketing Briefing covers the latest in marketing for Digiday+ members and is distributed over email every Tuesday at 10 a.m. ET. More from the series →
It's seemingly open season on advertising that's deemed "woke" as brands like Miller Lite and Adidas join Bud Light in dealing with backlash to their recent inclusivity-themed campaigns, partnerships or imagery.
With that being the case, marketers may second guess advertising that could be considered "woke," though it's hard to say exactly what that would be. So far, that's been efforts to be more inclusive of trans people (Bud Light, Adidas) or a satirical ad for Women's History Month (Miller Lite). Marketers and agency execs say there may be a lot more caution among risk averse brands and marketers now as they watch what's happening to their peers and look for ways to avoid the same happening to them.
"It doesn't take much for marketers to start to feel fear," said Hannah Fishman, The&Partnership's North America CCO. "Maybe they'll stay more quiet now. They might not want to rock the boat either way so they'll stay more in the middle of the road of things."
Michael Boychuk, co-founder and CCO of independent creative agency Little Hands of Stone echoed that sentiment in an email. "Advertisers are absolutely watching the backlash and it will impact how they are thinking about their advertising," said Boychuk. "In my time working on the client side of the industry, I witnessed the brutal hand wringing that comes with earned media. On one hand, you are expected to participate in big social events, like Pride month, that are important to customers and employees. And you're expected to drive engagement, so you have to push the edges in order to stand out."
Boychuk continued: "On the other hand, no one wants to hear the 'B' (boycott) word and their brand in the same sentence. It's an incredibly difficult line to walk the walk. There's risk in not showing up and there's the danger of walking into a buzz saw."
Should more marketers look to avoid potential backlash or boycotts by nixing anything that could be deemed "woke," it'll be a move away from the push for brand purpose to be central to advertising efforts in recent years as marketers and agency execs espoused the need for brands to stand for something. That's not to say that brands will altogether do a 180, but that some brands that weren't doing the work to match the values they were touting or weren't willing to stand behind their more inclusive messaging will likely retreat.
That said, the expectation for brands to be socially conscious has been a tricky path for brands to navigate, according to Ellie Bamford, chief strategy officer of Wunderman Thompson in North America, adding that it's obvious when a brand doesn't actually stand behind what it says it does in its marketing. As it became expected for brands to stand for something to connect with consumers, especially younger consumers who want brands to live up to their values, "they have the role of being a moral compass," said Bamford. "That's dangerous for brands."
Navigating this moment will likely continue to be fraught with peril with expectations that brands continue to stand for something coming up against the push for brands to stop making statements about various social and political issues.
"Get the right folks in the room and at the table," said Pilaar Terry, managing partner and COO, POV Agency, when asked how brands should manage this moment. "Actively listening to those thought-leaders with a specific and relevant lived experience and cultural intelligence to inform how they're trying to reach their consumers will go a long way. Not only can those folks help you promote your brand, but they can also help protect it, too. They can ask — and answer — questions that you might not even have known existed. That's where and how change can be made. It's really that simple."
Agency execs expect that there may be less risky work now and that marketers will aim to avoid a backlash — particularly like that of Bud Light as the beer brand's sales are reportedly down 23% year over year — as the current moment is proving more difficult to navigate.
"This is not about advertising," said one ad exec who spoke on the condition of anonymity. "This is a political strategy to divide the American public and convince some that companies, brands and groups of people are trying to change America and they will lose everything unless they stop 'The WokeMob.' Unfortunately, you will see more of this, especially as we move into the 2024 political season."
3 Questions with Kurt Gies, director of social media and influencers at the Los Angeles Rams
The NFL team announcements for 2023-24 season were different this year with the NFL giving teams creative control on how they want to announce their team schedule. In years past, it was just announced via a social card. This year, all the teams were given the chance to make it engaging as possible. Tell us more about this.
The way we've looked at schedule releases this year was an opportunity to engage our avid fans and also it is an opportunity to reach a younger and newer audience. So when we went into the ideation phase, we had a handful of ideas and we landed on [working with creators] because we saw it as an opportunity again to to reach a younger demographic. It's great to do one off content with creators, but we very much view all of these people that we've worked with for schedule release as people that will continue to work with throughout the season, whether that be creating more content with them, inviting them out to games, inviting them to experiences. So it was a combination of how do we form a longer term relationship and how do we just hit essentially different [creators'] audiences.
Why is it important to work with content creators?
The power of the content creator is really undeniable, right? You look at the sheer volume of audience that we had with these content creators [including creators like TikTokers Hulett Brothers, Alejandra Tapia, Jake Shane, Air Corgi, Alex Chipi, Yojairyjaimee, Sally Slices, Blue, Jay Mendoza and Keenalovescisco] which was 36 million collective followers. And that's rivaling the amount of people that follow the NFL. So I think brands are just looking for ways to increase their brand exposure as we are to and engage new audiences.
When it comes to Gen Z content creators, what qualities do you look for?
Something that's really important to us is that when we're working with creators is that they're doing it in their own authentic way. Like we don't want to force messaging on them or we don't want to do something that doesn't feel authentic to them. Because then it's not going to engage their audience. So I think as you look at brands and the NFL and other teams tap into content creators to form that brand affinity to those audiences of those creators. — Julian Cannon
By the numbers
The creator economy has been bursting at the seams for the last few years. Meanwhile, the rise of artificial intelligence has become a major talking point across the industry. It was only a matter of time before there was a throughline between the two, and new research from image editing app Lightricks and market research company YouGov proves it. See key findings from the report below:
More than 50% of all respondents are in favor of using AI to enhance their content.
According to creators, 56% of brands are already specifically asking for AI generated content for their partnerships.
39% of creators say that despite current economic conditions, they actually have landed more brand deals. — Kimeko McCoy
Quote of the week
"It's not as 'cool' to focus on it anymore from a brand side, or even in the eyes of society in general. We're no longer the hot topic and the flavor of the month."
— said Nicholas Bailey, a part-time content creator who goes by @nicksaysgo across social media, on why Black creators say brands are "quiet as a mouse" on Black History Month and Juneteenth this year.
What we've covered
https://digiday.com/?p=504939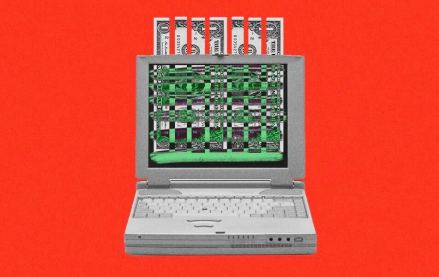 December 5, 2023 • 5 min read
Agency clients still see programmatic as an important part of their marketing budgets. But, overall, the uncertainty around programmatic could be causing them to lose confidence in online display ads as a marketing channel, and, as a result, agency clients are investing less in online display.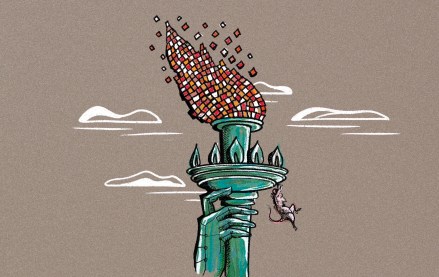 December 5, 2023 • 3 min read
There's a global AI race and different regulations in different countries might be slowing down – or speeding up – innovation. Here is a breakout of how regulations are being shaped on both sides of the Atlantic.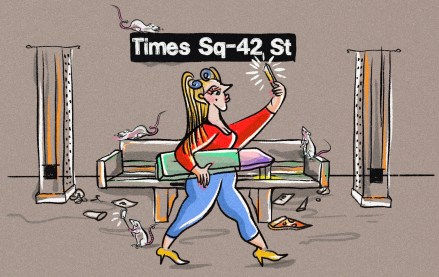 December 5, 2023 • 6 min read
Virality may mean something is simply viral within that niche rather than hitting a level like the Ice Bucket Challenge.