Why marketers are pulling away from FaZe Clan as the esports org's struggles take center stage
June 15, 2023 • 9 min read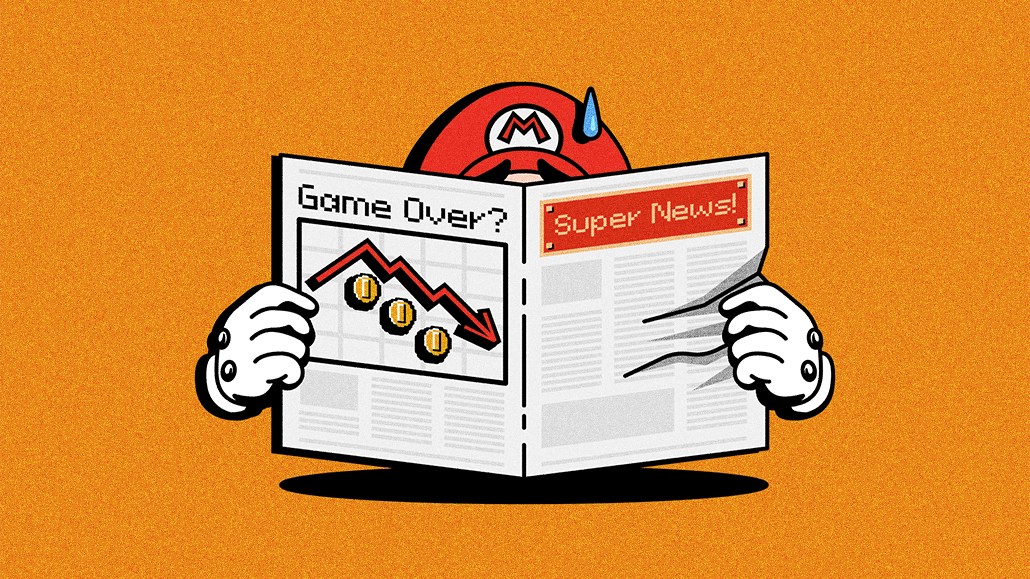 Ivy Liu
The financial and cultural challenges of the prominent esports organization FaZe Clan have become readily apparent in recent months, leading marketers to become increasingly wary of working with FaZe.
For years, FaZe Clan rode the esports hype train into partnerships with prominent brands such as McDonald's and Nissan. But the organization's image has suffered considerably since FaZe went public in a $725 million July 2022 SPAC merger.
Reports of the company's $53 million loss in 2022 have driven its stock price below 50 cents from a high of $24.69 in August 2022; some of its founders, creators such as Richard "FaZe Banks" Bengston and Nordan "FaZe Rain" Shat, have publicly criticized the company for making financial and strategic missteps and leveled sexist comments towards women in gaming, including misogynist insults about actress and FaZe streamer Grace Van Dien; and FaZe has been through two rounds of layoffs in 2023, including a 40 percent cut of as many as 80 workers last month. The exact number of employees at FaZe is unclear, but its staff has decreased considerably from a count of roughly 200 at the beginning of 2023.
A brand safety minefield
As FaZe Clan's controversies become more visible, some marketers are steering clear of the organization. FaZe hasn't announced any new partnerships with major non-endemic brands since January, when it announced deals with Nike and Porsche. During the same period in 2022, FaZe announced seven new brand partnerships, including deals with major non-endemics brands such as Disney and the NFL. (FaZe has also renewed its partnerships with four brands in 2023: Comcast, General Mills, GHOST and Steel Series.)
For one of the largest companies in an esports industry that is vastly over-reliant on brand partnership revenue, a slowdown in brand deals is not a good sign. Brand partnerships account for the majority of FaZe Clan's revenue, and the company credited a 70 percent increase in partnership activity for its 32 percent year-over-year increase in revenues between 2021 and 2022.
"If I was sitting down with a client, and they were asking me for recommendations on what areas of esports that I'd recommend they start to explore strategically, then obviously, FaZe Clan at the moment — given their reputation issues and other sort of commercial struggles — would not be one that I would recommend," said Grant Paterson, head of gaming and esports at the agency Prism Sport + Entertainment.
FaZe Clan's edginess is baked into the core of the org's identity. During the early days of FaZe, its founders built the org's notoriety and fandom by putting their brash and streetwise personalities front and center. But their actions also mired the org in numerous controversies over the years involving cryptocurrency scams, trashed hotel rooms, sexual misconduct and a "Counter-Strike" gambling scheme.
Until this year, none of FaZe Clan's scandals appeared to deter brands from working with the org. In past years, brands and marketers leaned mostly on pure numbers to determine how best to reach the gaming audience — and with its hundreds of millions of followers across social media platforms, FaZe Clan had all the right metrics. But as brands bring gaming and esports talent in-house and increasingly work with endemic marketing agencies, the controversies that were once apparent only to hardcore esports fans are now becoming common knowledge.
"They have a deal with McDonald's, right? These will be sold purely on numbers," said Matthew Woods, CEO of the marketing agency AFK. "Where it's going to come back to bite them is when partners do get more aware of the PR risk, and the issues that are circulating the organization."
Woods highlighted the blow-up with Grace Van Dien as a recent and notable example of FaZe Clan's complications in entering the mainstream. Only days after signing with the org on May 25, the streamer appears to have removed FaZe Clan from her Twitter bio, although she is still officially signed to the org. The arrival of the Twitch streamer and actor of the "Stranger Things" character Chrissy was overshadowed by negative comments from Shat, one of FaZe Clan's aforementioned creator–founders, questioning her qualifications. (Van Dien did not respond to requests for comment. Despite Shat's criticisms of Van Dien, FaZe Clan posted a message of support for the actress on its official Twitter account, and a FaZe representative reiterated that support in a message to Digiday.)
FaZe Clan's edginess is part of the draw for much of FaZe's young, male audience, but controversial events like Van Dien's signing could become a liability for the organization as it looks to work with major brands, many of which are laser-focused on brand safety as consumers become increasingly socially conscious in 2023.
"People on the internet are attracted to assholes — the toxicity and the edginess is what gave them their appeal and spark to begin with," said Rod "Slasher" Breslau, an esports industry insider and consultant. "However, it is definitely part of the larger overall issue, especially now, when FaZe and a lot of the orgs are trying to get into the mainstream."
The public narrative
In recent months, some of FaZe Clan's founding creator–members, such as Bengston and Shat, have spoken out publicly about the org's struggles, claiming that decision-making power at FaZe had been wrested from the creators who built the org in favor of a cadre of soulless corporate executives. Both Bengston and Shat own millions of FaZe Clan stock, alongside an ownership group that includes other founder-creators, FaZe executives and celebrities such as Snoop Dogg. (Bengston and Shat did not respond to requests for comment.)
Outspoken founders notwithstanding, FaZe's economic struggles are not a significant source of concern for the org's gamer audience. Of the 193,000 FaZe-related conversations on social platforms between January 2022 and May 2023, only 0.43 percent mentioned FaZe's public status and current financial situation, according to social sentiment data shared by the marketing data and strategy company Material.
But as FaZe's figureheads continue to speak out against the current direction of the company, more fans are gradually realizing the depth of the org's challenges. To better understand the decisions that led to FaZe Clan's fall from grace in 2023, Digiday spoke to seven former staff members of the organization, most of whom requested anonymity due to fears of retaliation by FaZe Clan.
Former employees shared tales of executive mismanagement that lent some credence to the FaZe founders' claims. But they also stressed that FaZe's founders had been complicit in many of the executives' decisions, including the choice to go public in 2022.
Five ex-FaZe staffers pointed to Lee Trink, who became FaZe's CEO in September 2018 after stints as an executive and manager at music companies such as Capitol Records and Virgin Records, as one of the guiding forces behind the decision to go public, although FaZe representatives told Digiday that the decision was led by the company's board at the time.
Former employees told Digiday that they believed Trink wielded outsized power in FaZe Clan's boardroom, hiring friends such as former FaZe chief strategy officer Kai Henry, who had previously worked with Trink at the entertainment company Prospect Park. (Both Trink and Henry did not respond to direct requests for comment prior to this article's publication; FaZe Clan representatives denied that any of Trink's hires were based on friendships, saying that some had worked for companies he had led in the past, and that his hiring decisions were instead made based on experience and qualifications.)
Staffers were frustrated about the lack of transparency about executives' plans to steer FaZe to profitability, with some claiming that celebrities such as Snoop Dogg were brought in for an inordinate amount of equity — nearly 300,000 shares — without providing concrete benefits to the company. Some expressed shock at the scale of the org's quarterly losses — which were as high as $19.1 million in 2022 — once those numbers became public following the SPAC merger.
FaZe's management under Trink was also marked by conduct described by some former employees as unprofessional, with FaZe executives screaming at each other during meetings and blatantly shirking their responsibilities as lower-level employees toiled away. FaZe Clan representatives denied these claims, instead pointing out FaZe's high-energy professional environment.
Ultimately, six former FaZe employees told Digiday that the behavior of the company's upper management directly hindered FaZe's brand partnership and content arms, which still managed to propel FaZe to its best-ever financial years in 2019 and 2020 — economic successes that fed directly into upper-level executives' plans to go public in 2022.
"For me, FaZe's main issue is they're not really controlling their costs and are operating beyond their means," said Malph Minns, managing director of the agency Strive Sponsorship. "There's a lot of other esports teams out there that haven't been as successful as them in generating revenue, be that through sponsorships or other routes, but aren't in a similar position, because they haven't really spent at the same rate." (Many of FaZe's expenses come from fielding a large roster of salaried influencers, creators and competitive gamers; in a recent video, Shat claimed that FaZe spends over $700,000 per month on its esports teams.)
Former FaZe staffers were not critical of all of the org's high-ranking executives. Three employees specifically called out Erik Anderson as a FaZe executive they perceived as doing genuinely good work for the org. Formerly head of esports at FaZe Clan, Anderson was promoted to president of the company in May. Anderson did not respond to requests to comment.
"It was a boiling pot, with water spilling over the whole time," said one former FaZe employee. "But I think with Erik Anderson, and Lee out — if he does finally exit — I think Anderson will bring it more grassroots, and keep the ethos of esports and 'CS:GO' [the popular esports title 'Counter-Strike: Global Offensive] and all that going."
It takes a village
In spite of the public narrative spun by FaZe Clan's creator–owners pinning the org's decline firmly on executives such as Trink, FaZe's founders also share the blame for its current troubles.
While the executives were the ones who ultimately decided on moves such as the SPAC merger, FaZe's founders internally endorsed these decisions, according to six of the former FaZe staffers reached by Digiday, protesting only once it became clear the financial gambit had failed.
Creators also pulled in salaries in the hundreds of thousands of dollars and made thousands more in brand partnership revenue, according to former staffers, making their involvement in FaZe a lucrative endeavor for them, regardless of the org's eventual demise. And while it's true that FaZe Clan's creator–founders and their intimate knowledge of the gaming community were the driving force behind the company's early hype, they were also the source of the toxic culture that led to FaZe's ongoing brand safety troubles. FaZe Clan's executives didn't fully understand the brand built by the org's creators — but it's also the case that FaZe's founders never moderated their public-facing personas to make the org more brand-safe for a corporate environment. This gulf between FaZe's creator figureheads and its business leaders caused the org's reach to exceed its grasp.
"They say it takes a village to grow anything, right? Well, it also takes a village to tear something down," said one anonymous former FaZe staffer. "So the founders were just as guilty, if not way more guilty as everyone else — because they sat back and just let everybody else do their work for them."
https://digiday.com/?p=507401
September 28, 2023 • 4 min read
Some content creators are using generative AI tools to spark new levels of creativity and innovation and are sharing their experiences online in how they're using these tools to streamline their workflows and boost productivity.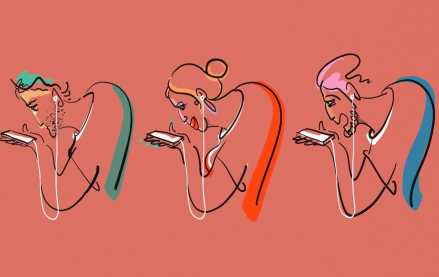 September 28, 2023 • 6 min read
In this edition of the weekly Digiday+ Research Briefing, we share focal points from Digiday's recently released reports on marketers' evolving social media tactics, including how they're using Facebook less and diving into YouTube Shorts more.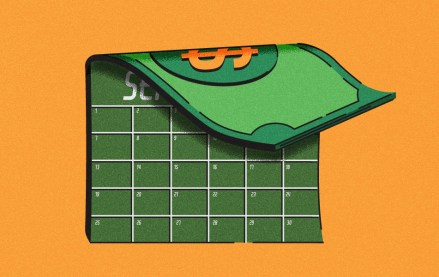 September 28, 2023 • 4 min read
In 2023, some brands' executive boardrooms are still insulated from the chill of crypto winter, for better or worse. But the rising pressure of crypto skepticism has made it more urgent than ever for companies to figure out how to use blockchain technology to support their core offerings and customer base rather than simply dropping branded NFTs and hoping for the best.