Marketing Briefing: Here are 5 trends you might have missed from Advertising Week
October 24, 2023 • 6 min read
•
•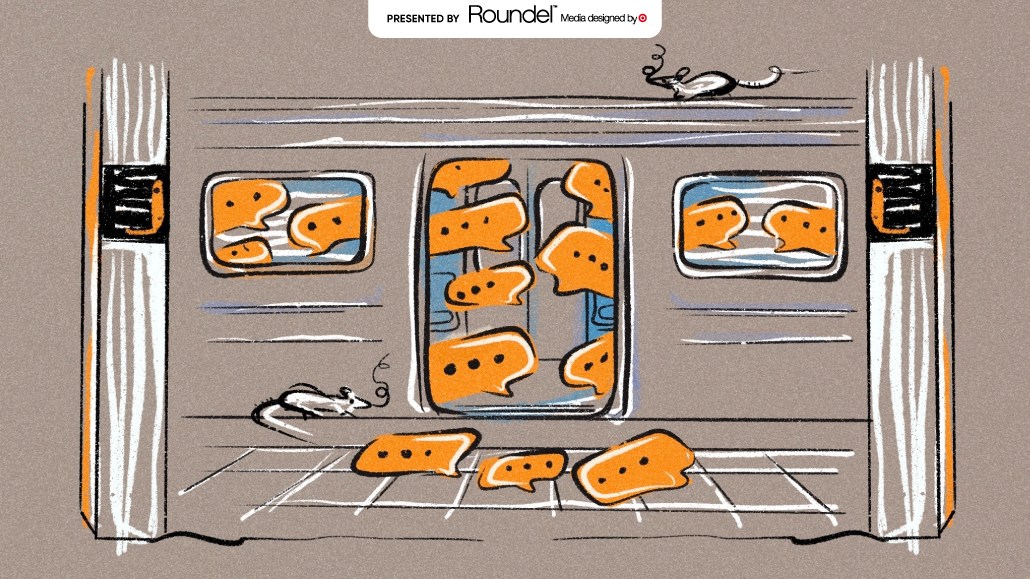 Ivy Liu
This Marketing Briefing covers the latest in marketing for Digiday+ members and is distributed over email every Tuesday at 10 a.m. ET. More from the series →
Another Advertising Week New York has come and gone.
And while the event last week, in its nineteenth iteration, was hybrid in-person and online, it covered topics that have dominated marketers' minds this year. Here are the top takeaways you might've missed if you weren't able to attend.
The industry's obsession with generative AI continues
The industry continued to shine a spotlight on generative AI at this year's conference with panel discussions that ranged from use cases for generative AI — and its inherent risks. Creators who were paid to travel to Advertising Week told Digiday that they were hopeful that AI would not replace them, but the issue has already concerned other creators about the best way to use the tools for content creation. Read more Digiday coverage on generative AI here.
Publishers are rethinking KPIs
Publishers, in the midst of navigating a changing digital landscape, are focusing on providing the metrics that advertisers care about. For Condé Nast, or so they said at Advertising Week, that looks like focusing on attention metric KPIs and using its brand name power to win over dollars. Read more Digiday coverage on the future of measurement.
Gaming is continuing to mature
Gaming is continuing to mature as a channel that marketers take seriously — if the number of panel discussions on that matter is anything to go by. While many of the sessions were captivated by buzzwords that are so 2022 — think "metaverse" and Web3 — the number of interested parties in these sessions indicate gaming is something that's still on marketers' minds. Read more Digiday coverage on gaming and esports here.
Brand safety is always a concern
Is it an industry event without brand safety coming up? This time around, publishers dissected how they are treating the current news cycle including international crises and ongoing political turmoil in the U.S., with advertiser dollars to create brand safe scenarios for marketers. Read more Digiday coverage on brand safety here.
Omnicom Media Group aims to tighten up industry standards
Omnicom Media Group is applying the guidance of its Council on Accountability and Standards in Advertising (CASA) to apply standards to a variety of areas in the media world. The organization announced new standards and partnerships for CTV, retail media, programmatic, and social at the event. For a full recap of our Advertising Week coverage, please visit here.
3 Questions with Alejandro Donzis, CEO of Beeyond Media
In what ways are marketers justifying their increased spending on OOH advertising as opposed to digital advertising, and what specific advantages does OOH offer in today's advertising landscape?
OOH is not a replacement for digital advertising but a valuable complement, as digital and physical realities coexist. It provides a tangible presence and resonates with audiences in ways that digital alone cannot, serving as an essential bridge between both worlds. It's no surprise that marketers choose a multi-channel synergy, as it has been proven that an integrated approach yields the best results. This way, brands can seamlessly guide consumers from the offline to the online sphere, reaching the customer and remaining relevant at different touchpoints, creating a journey that drives commercial success. This is particularly evident with social media integration, as brands encourage viewers to engage with their campaigns on different platforms.
As marketers increasingly shift their ad spend toward DOOH, what steps should advertising agencies take to adapt and capitalize on this evolving trend, ensuring they can effectively meet their clients' needs?
For advertising agencies looking to harness the potential of DOOH for their clients effectively, the first step is to educate themselves about this dynamic platform, as the DOOH industry is evolving rapidly. Building strategic partnerships with key industry players can significantly contribute to maximizing clients' investments and delivering optimal results. When implementing a DOOH campaign, certain key factors must be carefully considered. The quality of the inventory plays a pivotal role in the success of a campaign. For example, when our platform purchases a screen, it buys what has been carefully planned. This is one of the distinctive advantages of DOOH — the ability to use specific screens for advertising selectively. To achieve success, planning must be underpinned by a strategy tailored to each client's specific objectives. This strategy should be developed based on a comprehensive analysis of demographic, psychographic, and behavioral data, among other factors. A lack of robust planning can potentially lead to campaign failure.
With the holiday season fast approaching, what insights can you share regarding how marketers plan to leverage OOH advertising as a strategic tool to enhance their campaigns during this festive period?
Adapting to the fast-paced and highly competitive holiday season is a top priority for advertisers. The ability to remain flexible and agile is essential for capturing consumer attention ahead of the competition, and this is where DOOH advertising plays a crucial role. The ability to adapt campaigns in real-time and seamlessly integrate them across various channels is the cornerstone of their holiday marketing success. Marketers recognize the importance of consistency across all advertising channels. By aligning their DOOH campaigns with digital, social, and traditional advertising, they create a seamless and cohesive brand experience for consumers. Real-time updates are a must that brands use to leverage their campaigns, as they can respond to real-time events and trends during the holiday season. Whether adjusting promotions due to inventory levels or acknowledging local events, the ability to adapt instantly is key. — Julian Cannon
By the numbers
CPMs have been a point of contention for digital marketers, changing dramatically from month to month–and sometimes even week-to-week. Late last year, at least one ad exec said it was like burning through money, navigating a volatile digital ad landscape. Recently, performance marketing agency Gupta Media published its 2023 State of Social Media CPM Report. — Kimeko McCoy
Twitter/X ad rates have plummeted more than 75% since the platform was purchased by Elon Musk. In August of 2023, Twitter/X bottomed out at a 3-year low of just $0.61 CPM — marking the most substantial year-over-year decrease among all platforms analyzed.
TikTok's ad rates are climbing faster than Meta's — but CPM growth at both companies is slower in 2023 than in 2022. TikTok is experiencing the fastest year-over-year growth in ad rates, with a 12.28% increase in CPM.
CPMs increase by as much as 66% during the holiday shopping season, driven by competition for consumer attention in November and December.
Quote of the week:
"Netflix knows they've made some mistakes but it's clear, at least from the meetings we've had from them in recent weeks, that they're putting in place business plans to grow the ads tier."
— a senior media buyer on how Netflix is selling its ads business to marketers
What we've covered:
Adobe and the Coalition for Content Provenance and Authenticity have proposed a system for disclosing how a piece of content was created. WTF are content credentials?
Burned by controversy and facing a collapsing share price, the embattled North American esports team FaZe Clan is to be acquired by GameSquare, the Texas-based esports company backed by Dallas Cowboys owner Jerry Jones.
The social platform formerly known as Twitter is in flux. And brands and retailers might be shifting away from including X in their marketing strategies.
https://digiday.com/?p=522962
December 8, 2023 • 3 min read
For Atlas Creative, expanding into Roblox is not solely a play to scale up. The company believes there are concrete benefits that will come with having a hand in multiple metaverse platforms.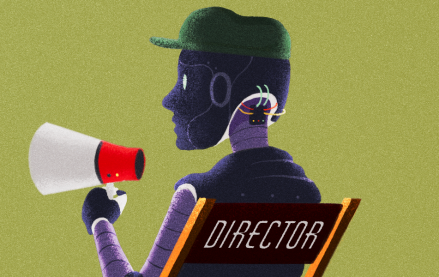 December 8, 2023 • 5 min read
Since ChatGPT became a breakout hit, the names of numerous AI companies and products have entered the cultural vernacular.
December 8, 2023 • 4 min read
Even as linear TV ad spend declines, 23andMe is reinvesting in the channel to boost brand awareness.