Marketers sound off on year one of Netflix's plan for ad dollars
October 23, 2023 • 6 min read
•
•
Ivy Liu
Netflix's debut year as an ad seller didn't exactly knock the socks off marketers. The abrupt exit of its top ad sales exec, an uninspiring upfront, the eye-bulging ad prices — yikes.
But several ad execs who have recently talked to Netflix sales reps feel hopeful the streamer's upcoming plans to expand its ad-supported tier will eventually create a more attractive inventory to advertise on — despite its anticipated second year of growing pains.
As one senior media buyer, who preferred to stay anonymous for honesty's sake, put it: "Netflix knows they've made some mistakes but it's clear, at least from the meetings we've had from them in recent weeks, that they're putting in place business plans to grow the ads tier."
Among these plans, one that seems to be piquing the interest of marketers the most is focused on expanding the audience they can reach. Netflix execs have told them that they're in talks to strike carriage deals for the ad-supported tier with the likes of TV manufacturers and satellite TV providers. One media buyer interpreted this as a way for Netflix to boost the reach of ads in the U.S. and the U.K., where the basic subscription tier has been replaced by the ads-focused one.
To put it in the executive's words: "What Netflix is up to with those partners is they're planning to bundle the ad-supported version of the service instead of the basic or premium versions in 2024."
Netflix wants to attract new subscribers to its ad-supported tier, not necessarily convert lots of its existing ones into lovers of advertising. That's the long-term game plan, at least. For now, Netflix execs don't seem too concerned about where these ad-supported subscribers come from. Whether it involves people switching from pricier ad-free versions, they're open to it. After all, the cheaper ads tier generates more average revenue per user, even in this soft ad market.
The streamer's execs openly acknowledged in conversations with the marketers who Digiday spoke to that some subscribers are moving away from its ad-free subscriptions due to recent price increases and the streamer's ongoing effort to curb password sharing. Further, they hope an upcoming price hike on the ad-free tiers will continue to funnel customers to a lower-priced, ad-interrupted experience.
Netflix did not comment on the record for this story, but did point Digiday to recent updates to add further clarification to the points made by the marketers.
"It's unlikely that enough of these subscribers are going to convert to the ad-supported tier to make the second year of Netflix's ads business materially different to the first," said Insider Intelligence principal analyst Ross Benes. "The only way this happens is if they increase the price of the ad-free tiers even more and that would risk even more churn."
What Netflix has offered
This is the kind of challenge that doesn't come with a quick and easy solution. Advertisers will only pay a premium for advertising on Netflix when they can reach a substantial audience. Netflix's ad execs have been pretty open that it won't have massive numbers anytime soon, which is why they've continued to tout to them the upward trajectory of the ad-supported tier.
The U.K., for example, has numbers to show for it. According to an ad exec who recently met with Netflix's ads team, this specific segment of its customer base had about 700,000 subscribers last month. Notably, this group has been growing at a rate of approximately 100,000 subscribers per month for the last three months.
This trend isn't limited to the U.K. In its latest earnings update, nearly a third (30%) of new subscribers in the third quarter opted for the ad-supported plan in countries where it's available, indicating that Netflix is tapping into a segment of users seeking a more budget-friendly option.
"The real growth opportunity for Netflix's ad tier is going to come from newer markets that have been more price sensitive to its ad-free subscriptions because people will find it a lot harder to trade down [to the ad-supported one] in more mature markets," said Martin O'Boyle, a consultant who formerly oversaw commercial deals for Publicis Media's addressable TV business. "Only time will tell whether Netflix can make this work enough to entice marketers to spend the sort of budgets needed to create a meaningful ads business."
Until then, marketers seem content with spending just enough to get a sense of advertising on Netflix, but not enough to really impact their marketing goals.
Inside Netflix tap dancing for marketers
"Netflix is really seen as a place to test and learn how ad budget works at our business," said the marketer. "That's fine for now, because this is a business that's only been around a year so there's always going to be some conservatism toward something so new."
Not even the promise of more affordable advertising rates has swayed their stance. Since the summer, Netflix has been extending budget-friendly rates to all agencies, not just the early adopters. For those who joined the party later, the cost is around £40 per thousand impressions (CPM), whereas early birds enjoy a lower rate of approximately £35 CPM. Given the relatively limited audience size, it's one of the few levers they can pull to try and generate increased demand swiftly.
"The main takeaway I got from my meeting with Netflix was that this is a team that's doing all they can to get money flowing as quickly as impressions are growing," said the senior media buyer.
Netflix knows that to achieve this, they need the right people on their team. For instance, in the U.K., its commercial boss is on the hunt for 12 ad sales execs with a background in selling TV and digital ads. They will be in charge of selling ads to agencies and advertisers in partnership with Netflix's programmatic partner, Microsoft Advertising, according to one ad exec who was told that by a Netflix rep. It seems that despite Microsoft Advertising not being a goldmine of ad dollars for Netflix, it's here to stay.
This collaboration is further emphasized in one of Netflix's recent pitch decks, where representatives from both companies made a joint presentation. This sort of thing doesn't happen if Netflix is planning to ditch Microsoft soon, though it's hard not to interpret it as solely a relationship of convenience.
Sources familiar with developments inside Microsoft's ad tech operations claim that while the software giant is continuing with its initial intentions for Xandr, key developer-talent at the unit, formerly known as AppNexus, have been redeployed to its other ad tech operations, such as PromoteIQ.
When it's all pieced together, Netflix's foray into the ad world feels more like the pilot episode of a new show rather than a fully developed series. In other words, it's still working out the kinks in what was originally a very promising concept.
"Netflix is still trying to get a feel for where the market is at," said Tucker Matheson, managing partner at digital marketing agency Markacy. "That said, they've got the data on an ad supported tier to make informed business strategy decisions on how they ramp up the ad-supported and ad-free tiers together in a way that's accretive to the company as a whole."
https://digiday.com/?p=522789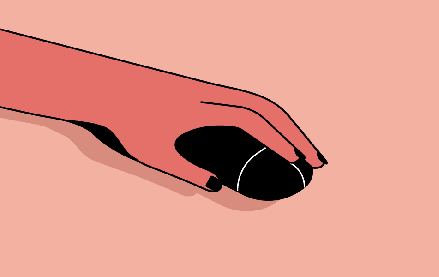 December 1, 2023 • 3 min read
People claim that the role of chief diversity officer is vanishing. However, AI is booming, and the CDO can help ensure responsible AI.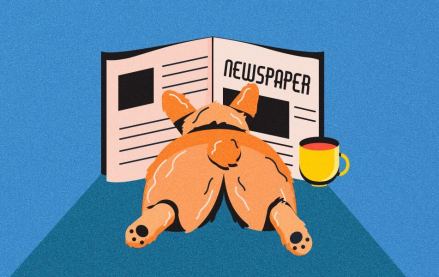 November 30, 2023 • 4 min read
Digiday+ Research found that publishers' programmatic ad revenue didn't quite live up to expectations this year, but they still see it as a growth area.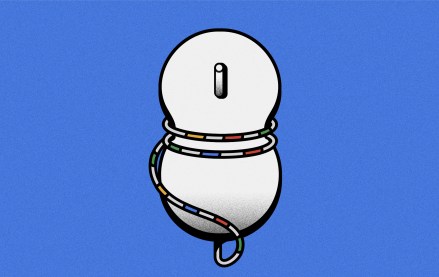 November 30, 2023 • 13 min read
For a couple of publishers, referrals from Google are down upwards of 60%.